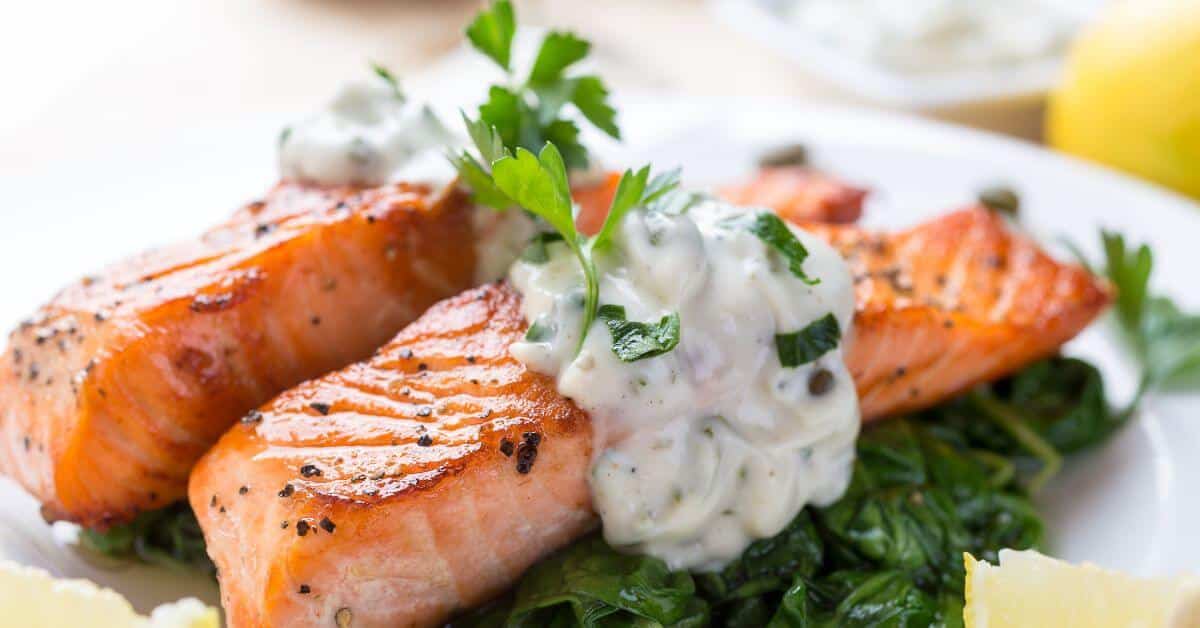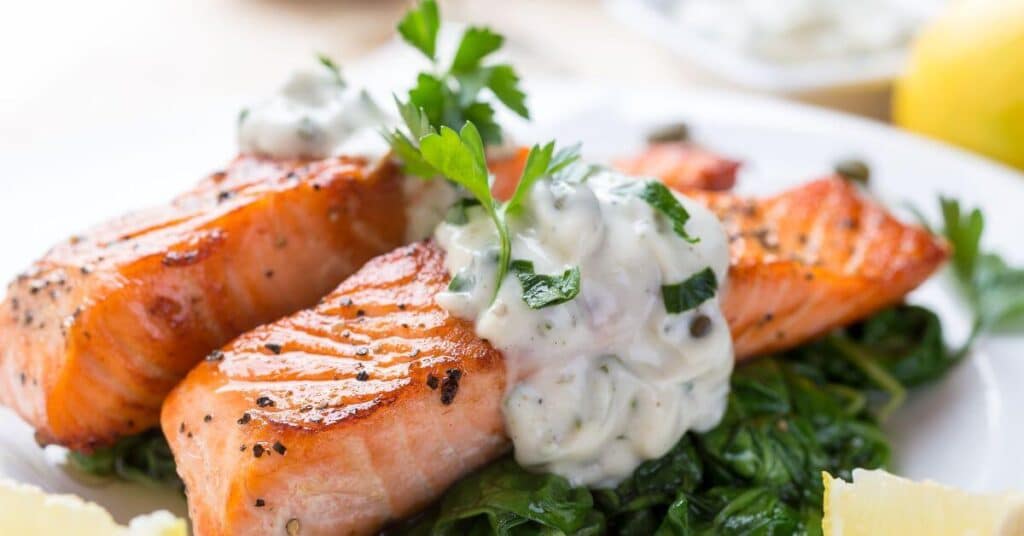 Salmon is popular with so many people because it is full of light, flaky, and salty fish flavors, but every delicious fish needs a sauce! Learn what is delicious with salmon and what is not so you can have the perfect fish dish!
Salmon is such a treat that even people who don't love fish will often eat this pretty pink fish, but when you want to elevate it, you need a luscious sauce. How can you tell which sauces are right for salmon so you can make the perfect fish dish? With this awesome guide to everything saucy and salmon, you can make the best flavor pairings to craft a fish dish you won't forget!
What is Salmon?
Salmon are medium to large, pink-fleshed fish that love cold salt water. They come from the Atlantic and the Pacific basin, and they are closely related to char and trout. Their flavor sets them apart; they are fatty, salty, and fishy, both when enjoyed raw and cooked. They have a richness that makes this pink fish so tempting and tasty!
Why Eat Salmon?
Salmon is so full of fishy flavor that it is the perfect choice for seafood lovers. Its wonderful versatility and ability to be enjoyed both raw and cooked makes it a favorite of fish lovers everywhere, but it's more than just the flavor that draws people into this tasty fish.
Fresh salmon is so abundant in nutrients that many people enjoy it for its health benefits. Salmon is low in fat and high in protein. It is packed with vitamins, potassium, and omega-3 fatty acids. Overall, this fish is a deliciously light alternative to red meats.
What Sauces Go with Salmon?
Salmon is so lusciously light and flavorful that you might not think that you need a sauce, but no dish is complete without the perfect sauce. Take Your salmon to the next level with these delectably rich and tasty sauces that go with salmon!
Lemon Butter
Salmon and lemon butter are a classic fine dining combination. The citrus brings out the richness of the fish, and the butter adds a creaminess that coats every bite in pure bliss.
Melt some butter in a saucepan over low heat to make a quick lemon butter sauce. Squeeze in some fresh lemon juice and add herbs and/or capers to taste. Let the sauce cook down, then drizzle it over the finished salmon. Store leftovers in an airtight container in the fridge.
Don't feel like making your own lemon butter sauce? Try McCormick's Lemon Butter Dill sauce!
Chimichurri Sauce
Chimichurri is a delicious herb sauce similar to a pesto. It is made with bright and fresh herbs and olive oil making it the perfect complement to the smooth, salty, and fatty flavors of the salmon.
Make a quick chimichurri sauce in the food processor. Add a few handfuls of fresh cilantro leaves and stems, and then add oil, vinegar, and spices to taste. Pulse the mixture until it forms a nice pesto-like paste.
Use the chimichurri sauce as a wet rub on the salmon before cooking. The oil in the sauce will help the fish to stay moist and juicy as it cooks down, and the fresh herbs add a pop of green flavor to the pink salmon!
You can also buy premade Chimichurri sauce on Amazon. 
Mustard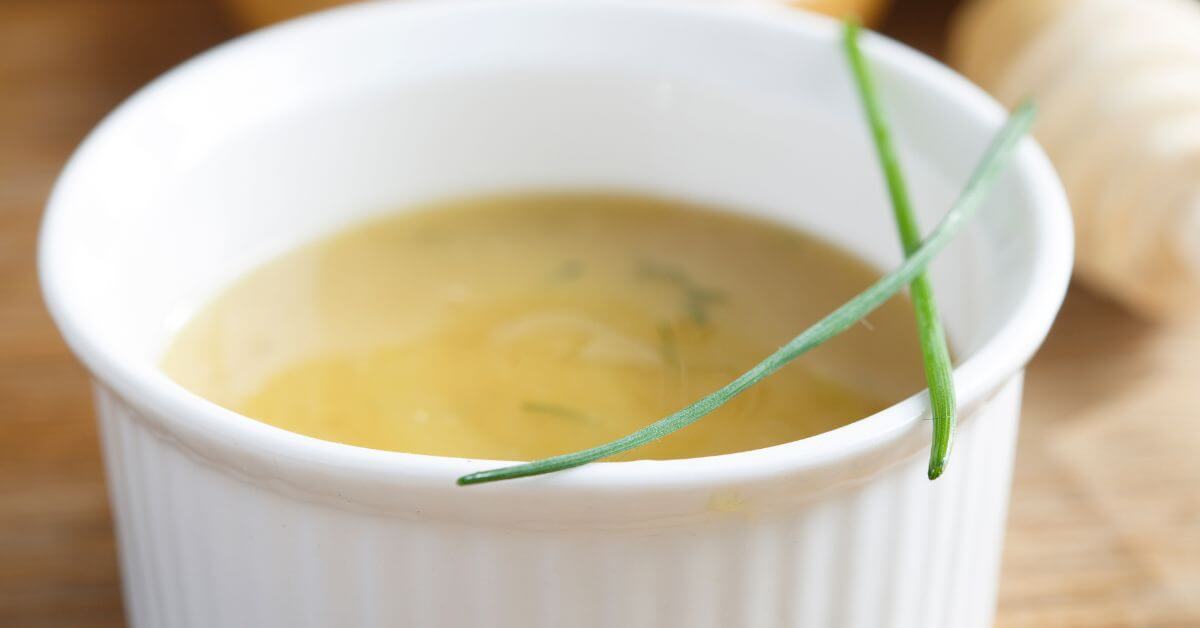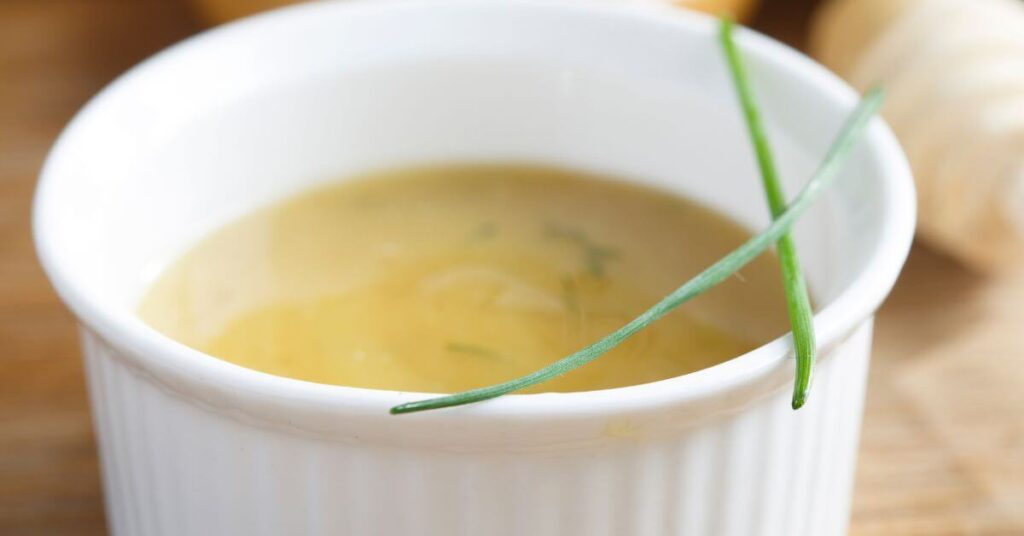 It might sound a little odd, but mustard is a beautiful flavor to pair with the fishy taste of salmon. This flavorful sauce can be used in multiple ways to excite the salmon.
If you enjoy breaded salmon, dip the fatty fish into honey mustard. The sweetness of the honey mustard balances the brininess of the fish. Alternatively, rub raw salmon in stone ground mustard before grilling to give it a beautifully tangy crust.
To make honey mustard for salmon, mix a little mayonnaise with stone-ground mustard and honey. Stir it up and add seasonings to taste, then use it as a dip or rub for your salmon.
Avocado Crema
Fish naturally reminds us of the beach; nothing says beach vibes like the flavors of fish tacos. If you want to pair your salmon with a delectable fish taco sauce, try avocado crema. It has the perfect levels of smoothness and tang to balance the saltiness of the salmon.
Making the perfect avocado crema for fish is easy; all you need is a food processor! Place slices of avocado, sour cream, cilantro, and fresh lime juice in the processor and puree. Use this sauce to garnish cooked salmon, or even use it as a wet rub for raw salmon before cooking. Store the excess in an airtight container in the fridge.
Soy Sauce
Salmon is so amazing raw. Whether it is served as sashimi or in a sushi roll, raw salmon has so much amazing flavor that all it needs is a simple sauce like soy sauce. Dip your salmon sushi rolls or sashimi directly into the soy sauce for an extra salty finish to the wonderfully fatty fish.
Another great sauce to have on hand when enjoying raw salmon is wasabi. It adds a wonderful horseradish heat to the luscious pink fish. These sauces can be easily bought from the grocery store to dress up your tasty salmon!
Final Thoughts
Salmon is so full of flavor and nutrients, so be sure not to miss out on this delicious dish, but everything is better with sauce! Now that you have ideas of flavors that work well with salmon, you can go wild and mix up sauces and different cooking methods to make a fish dish that you will want to serve over and over!
Additional Kitchen Resources
If you're a seafood fanatic, whet your appetite for more delicious ocean-inspired dishes by reading these tasty articles!