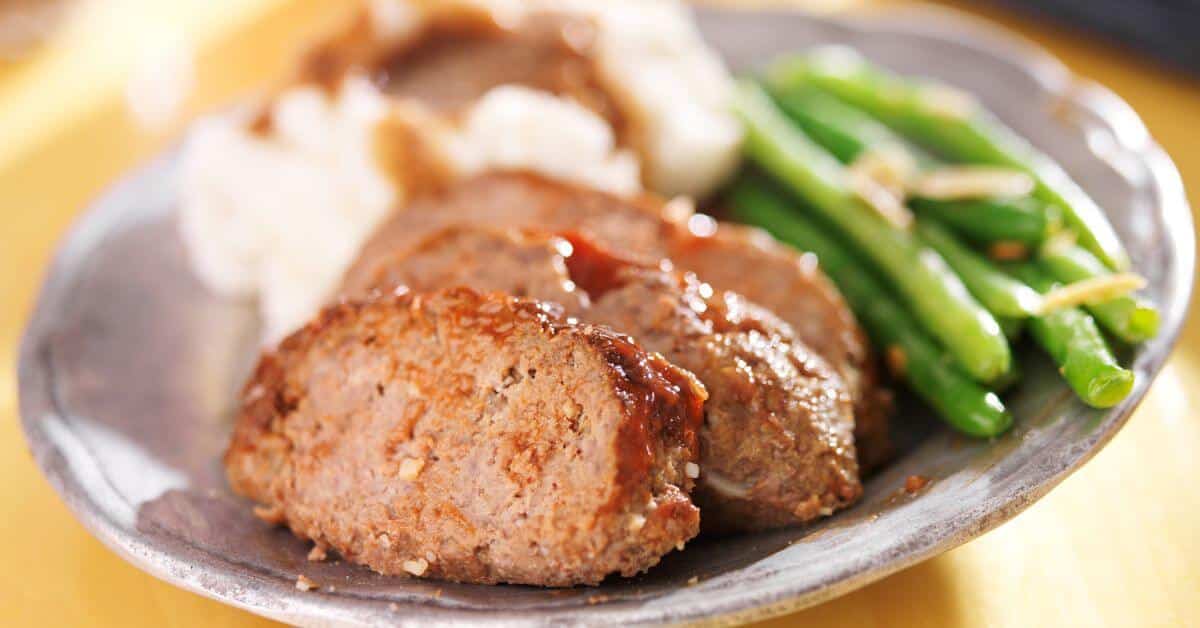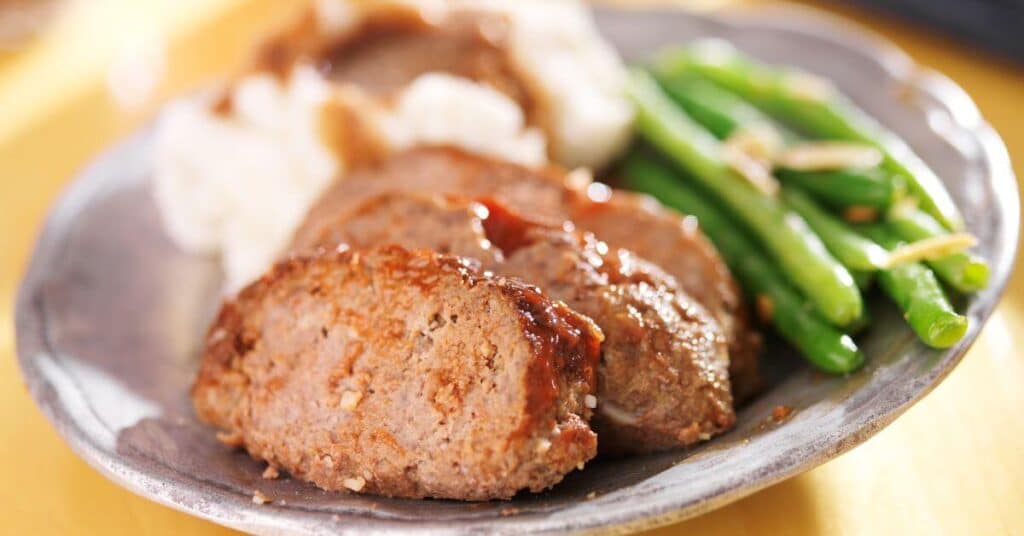 If meatloaf is on your dinner menu for tonight, you might be wondering what sides go with meatloaf. Fortunately, there are many possibilities for filling the table with a bounty of complementary side dishes.
Get your meatloaf shaped and put it into your awaiting oven. Then, choose some of these sides to make it a full meal everyone will love!
Dinner Rolls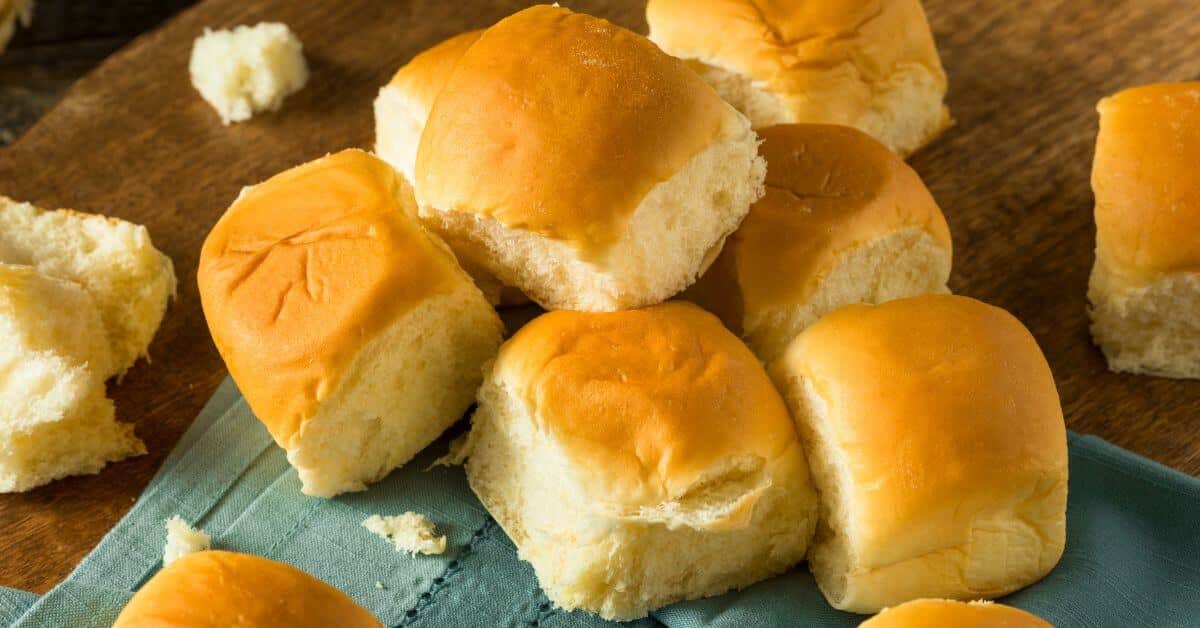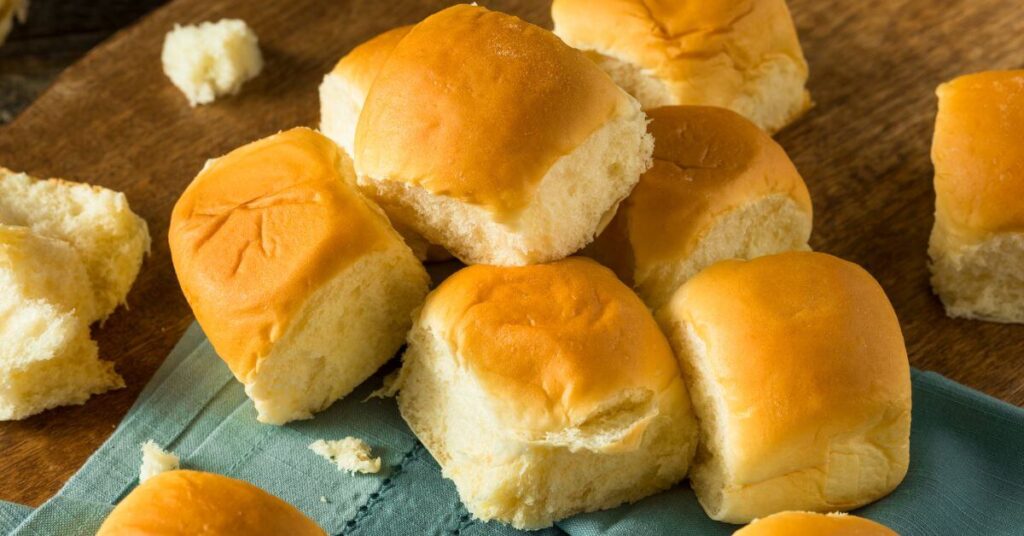 Let's start with a classic staple of the dinner table…dinner rolls. Whether you bake them yourself or cheat and sneak over to the bakery to grab them, they'll be a wonderful addition to a meatloaf dinner. You can even cut them open and fill them with chunks of meatloaf for mini sandwiches. Yum!
Garlic Bread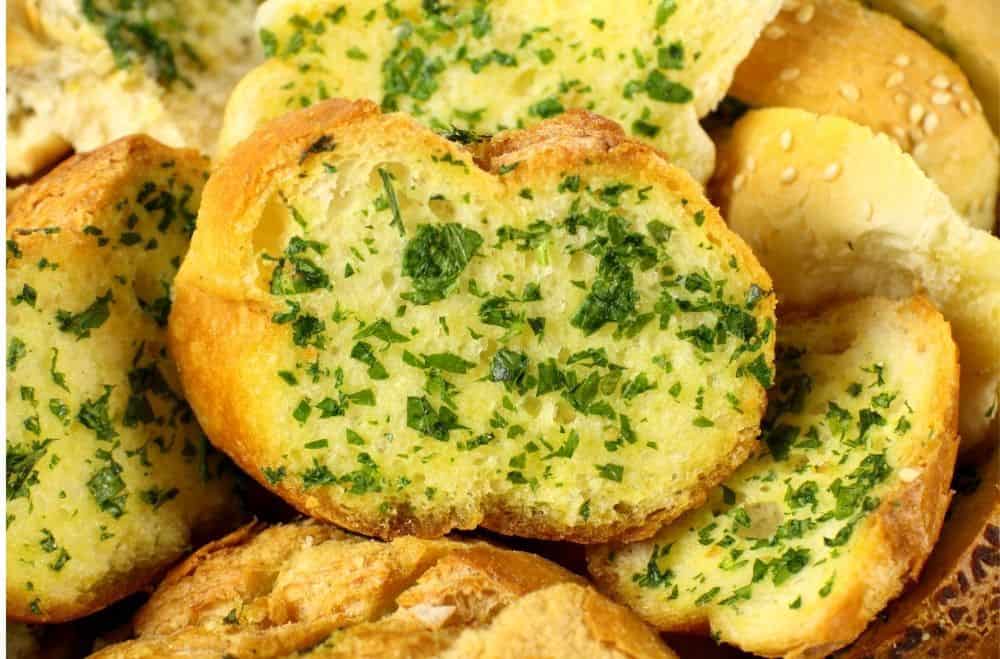 Even better, grab a baguette and turn it into garlic bread. Make a fantastic garlic butter by softening up a stick of butter and mixing it with minced garlic and fresh parsley. Make cuts into the bread so you can smear this heavenly creation into every crevice. Then bake until it's just crisped for a spectacular meatloaf side dish. Check out our super easy recipe: how to make garlic bread with sliced bread.
Mashed Potatoes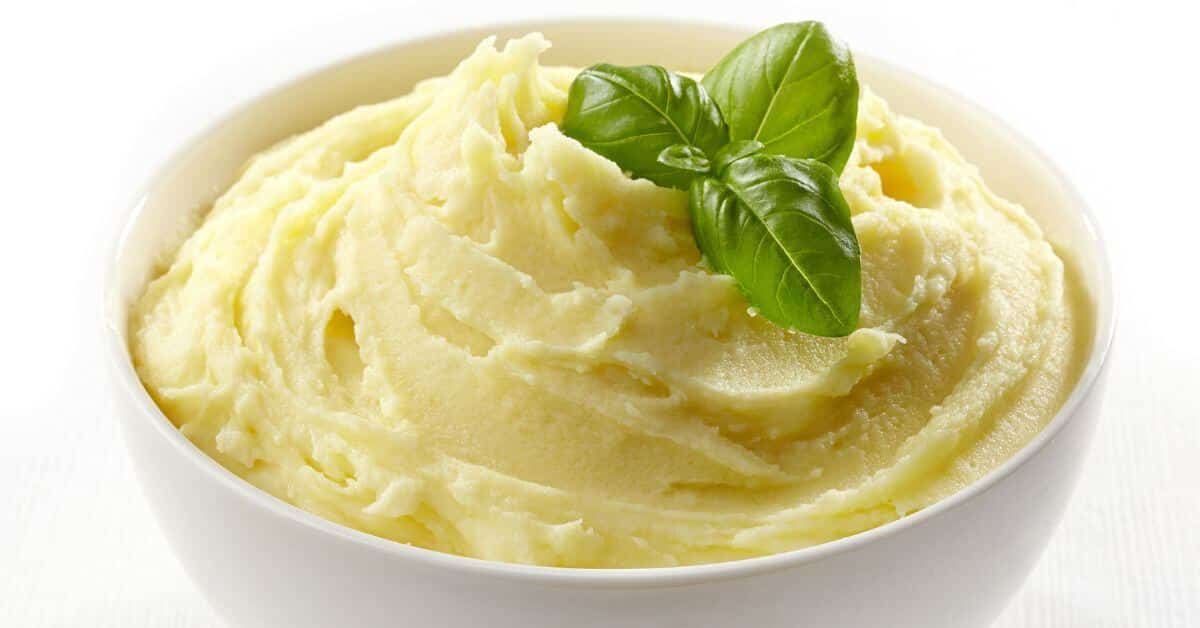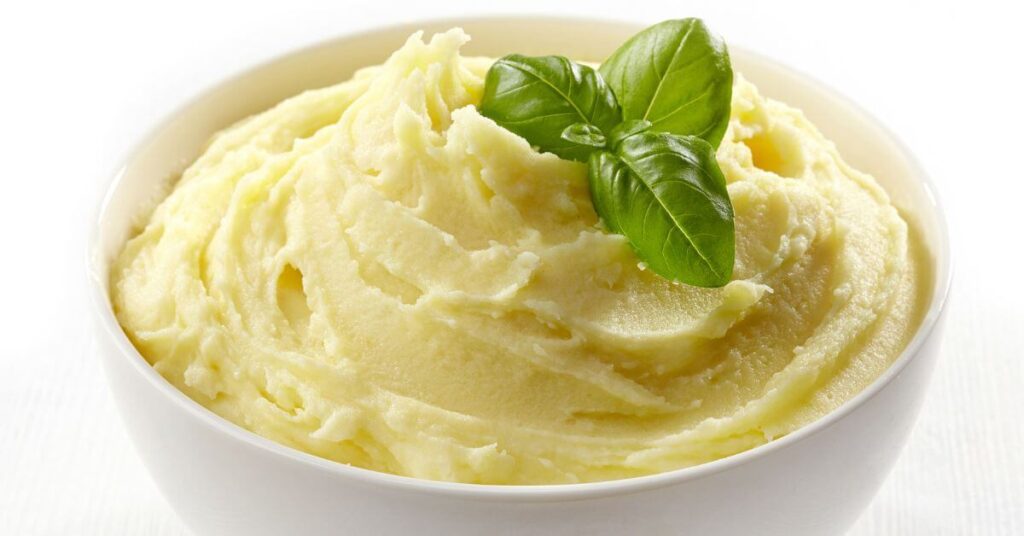 Meatloaf and mashed potatoes are probably among the most iconic duos. Creamy and buttery, they are the ultimate companion for meatloaf. You can make gravy to go with them or serve them underneath a nice, thick slab of your best meatloaf recipe. Save time by using boxed mashed potatoes. You can learn how to make boxed mashed potatoes better here.
Trying to cut down on carbs? Lighten things up by making mashed cauliflower instead. It tastes amazing, too, and also serves to sneak more cruciferous veggies onto everyone's plate!
Baked Potatoes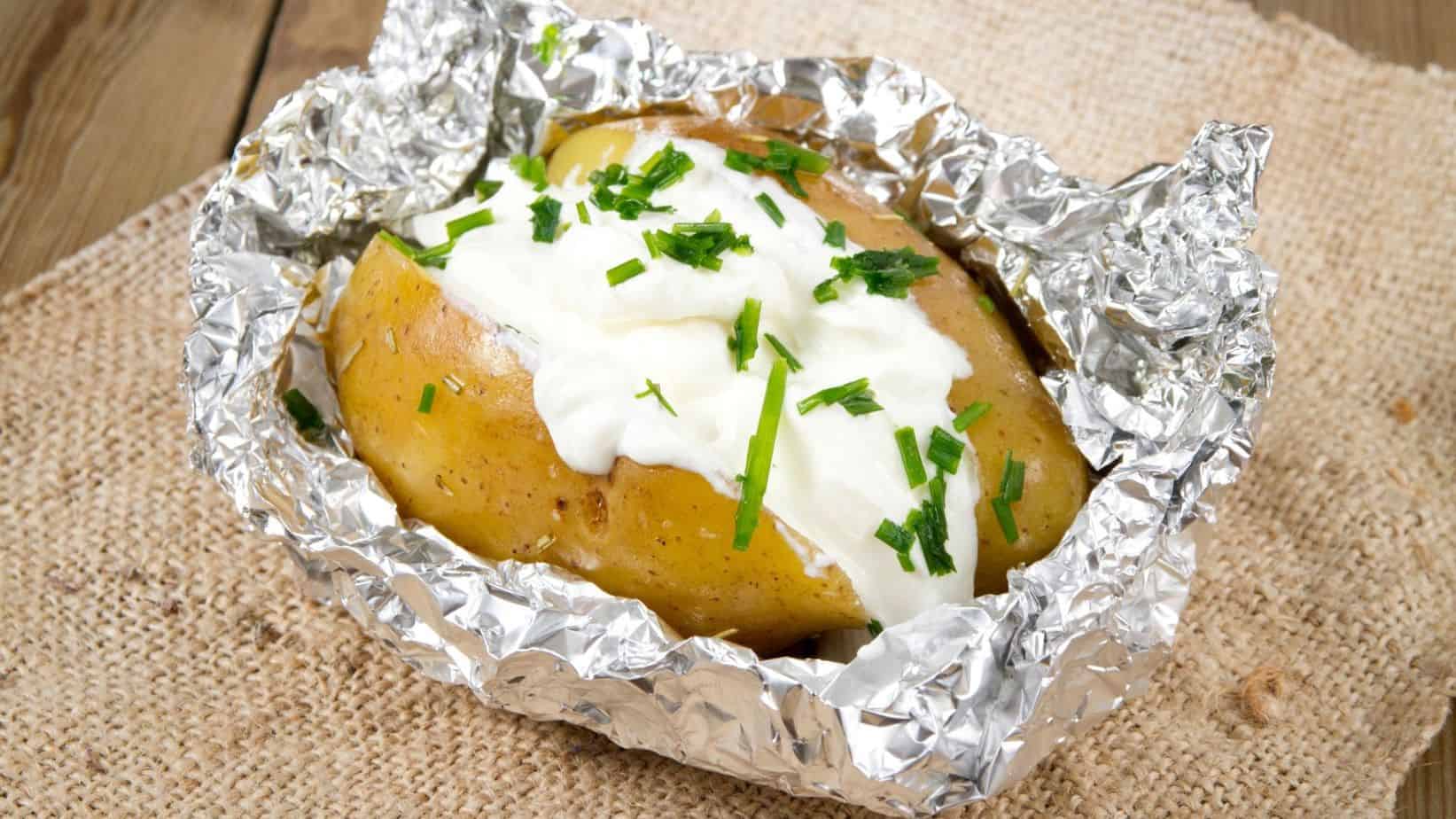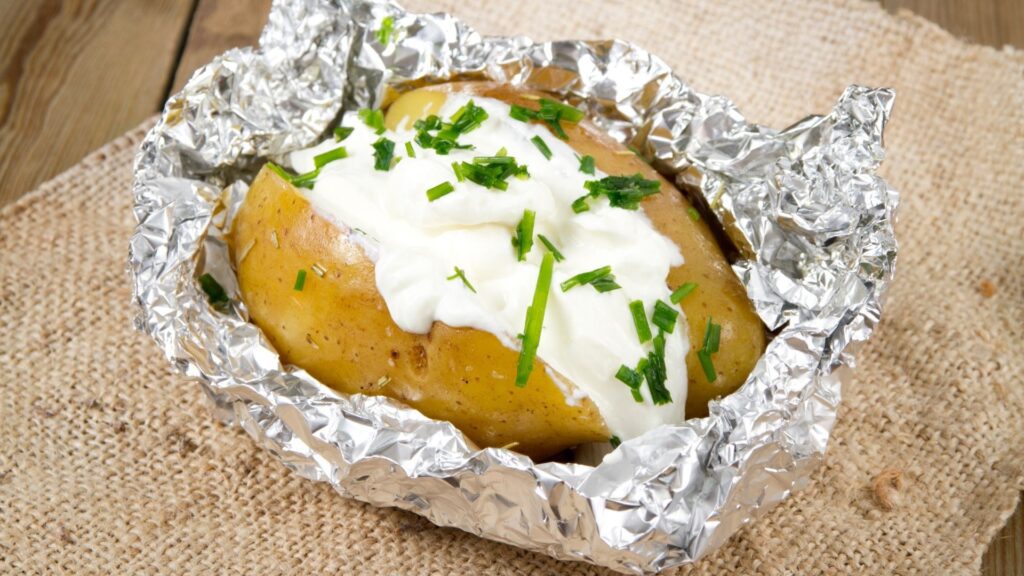 Baked potatoes are also an excellent choice when you want to know what sides go with meatloaf. You can serve them with butter or load them with sour cream, cheese, chives, and crispy bacon. Incidentally, this also works for sweet potatoes.
And if you're impatient about baking them for that long, you can turn sweet or regular potatoes into a Hasselback-style, which has them cook faster. Plus, they look pretty when presenting them to guests.
Short on time? Learn how to make a baked potato in the microwave.
Seasoned Potato Wedges
You can give your oven a break and use your air fryer to whip up seasoned potato wedges. Cut the potatoes into wedge shapes, let them soak in water with salt, and drain. Make sure you dry them well before coating them in oil and covering them in seasonings like garlic powder, salt, pepper, and Cajun spice. Then add them to the air fryer for a crispy texture outside with that soft, pillowy potato interior.
Creamed Veggies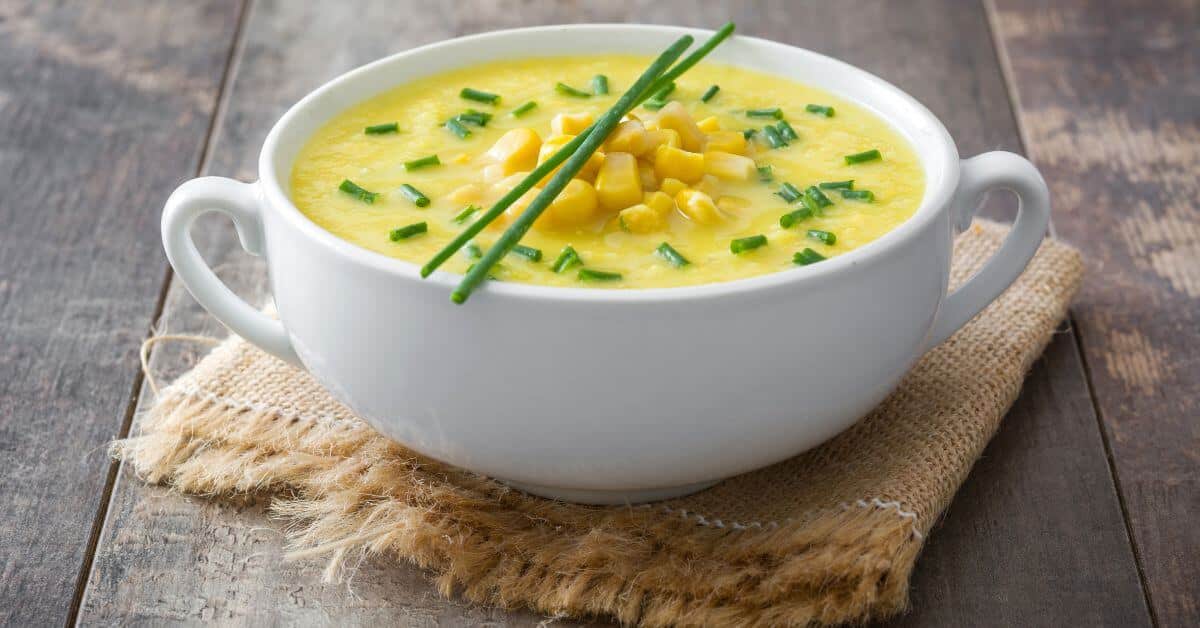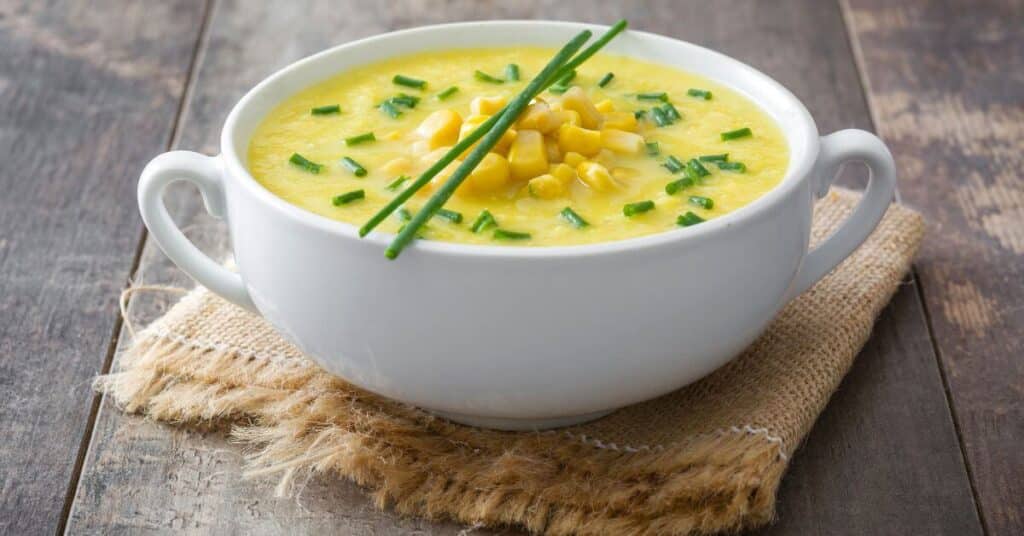 Creamed vegetable dishes used to be all the rage. If you're wondering what sides go with meatloaf, bring back one of these classics. Or all of them! You can make creamed spinach, creamed corn, or creamed peas. They only require cream, butter, salt, pepper, and a little flour for thickening. For creamed spinach, you'll want to add in freshly grated parmesan or Romano cheese to really make it restaurant-quality.
Sauteed Asparagus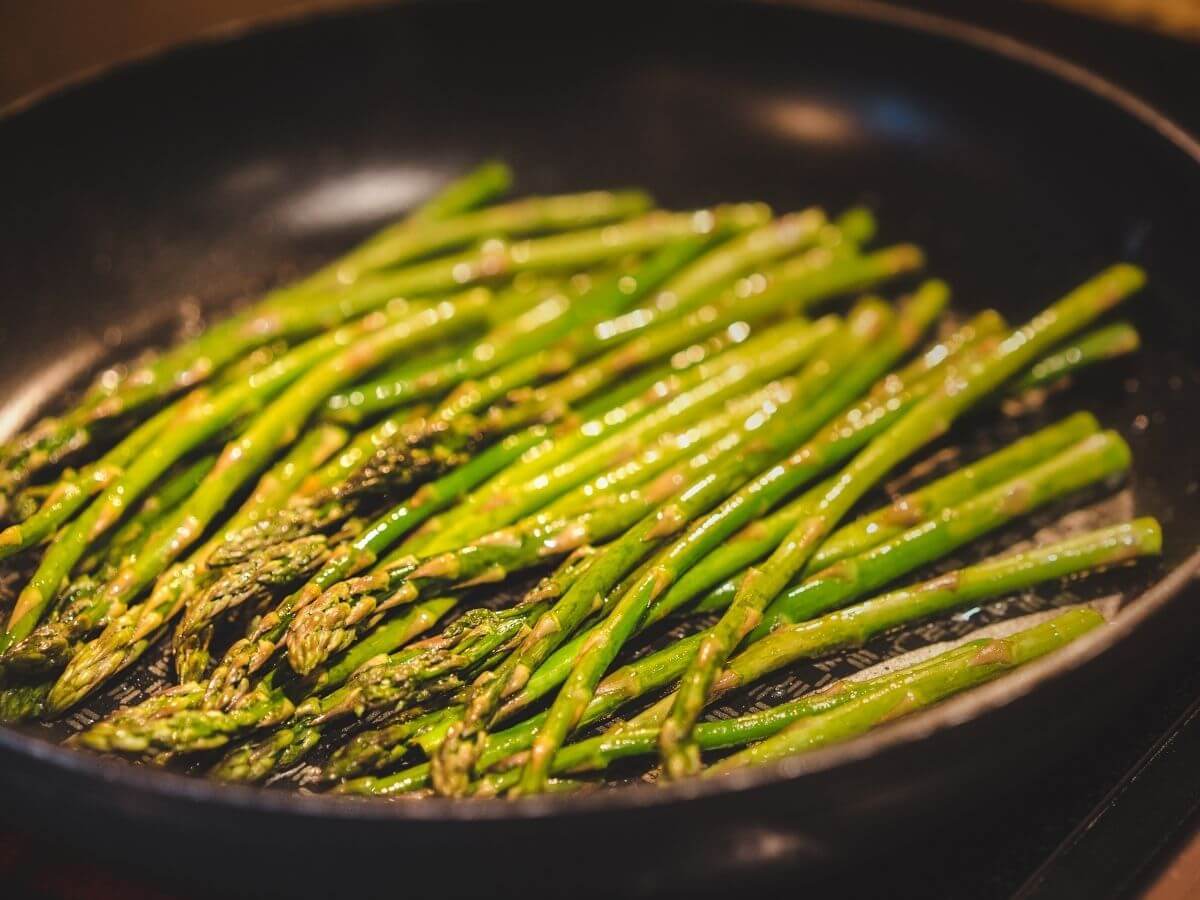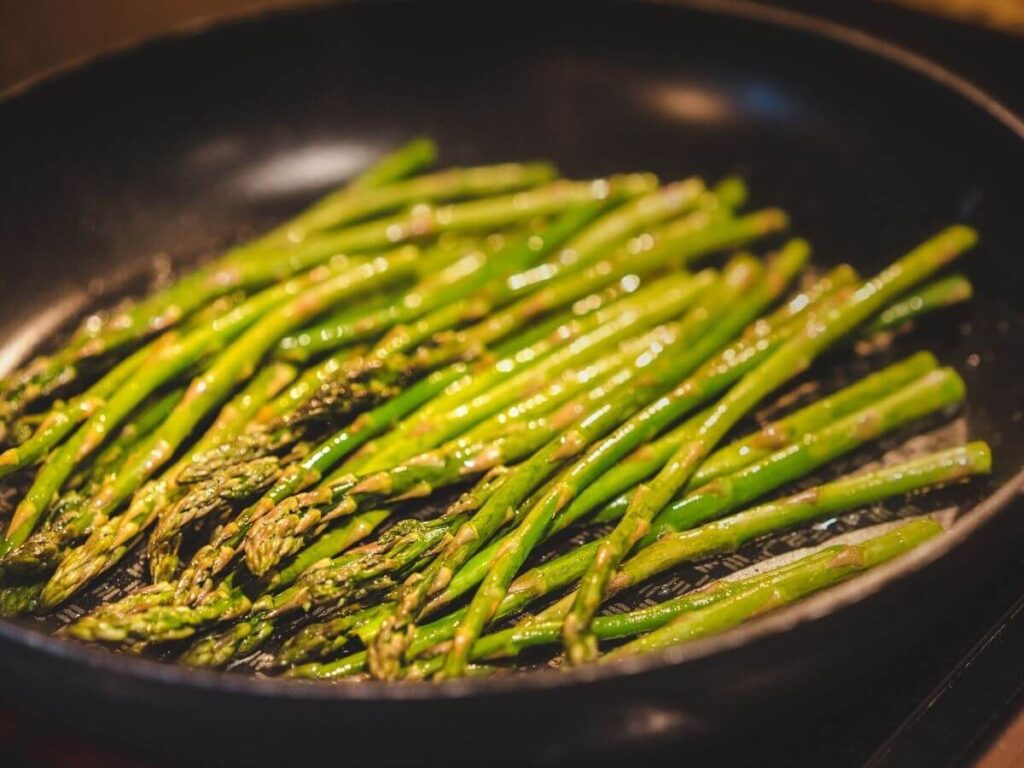 Asparagus makes for a lovely side dish to go along with meatloaf. It's elegant and extremely simple to make. You can flavor it with seasonings from your spice rack and a squeeze of lemon to give it that umami taste.
Honey Glazed Carrots
With a little honey and butter, you'll bring out the natural sweetness of carrots. Honey-glazed carrots add more color to your meal, which is exactly what you want. Plus, if you have picky kids, they'll absolutely eat these carrots because they're too tasty to resist.
Mac and Cheese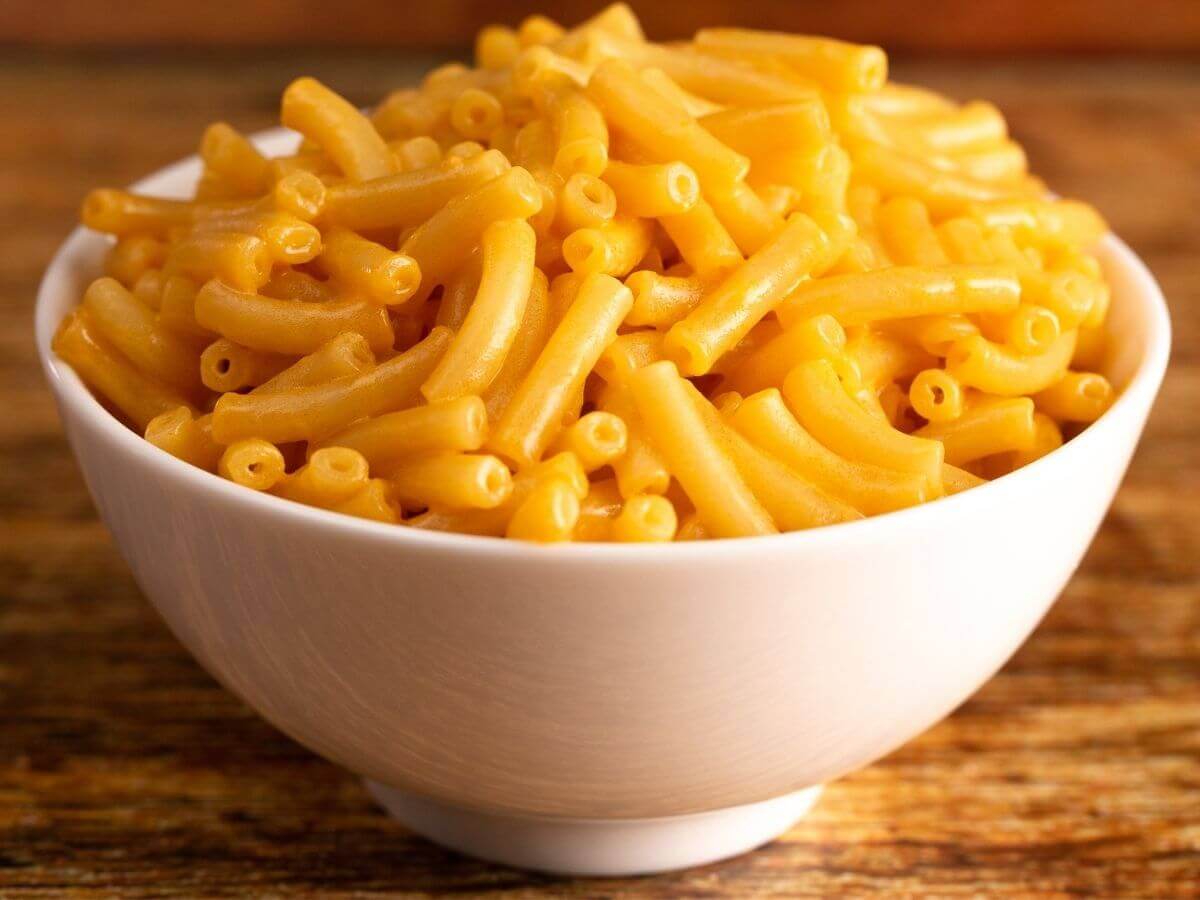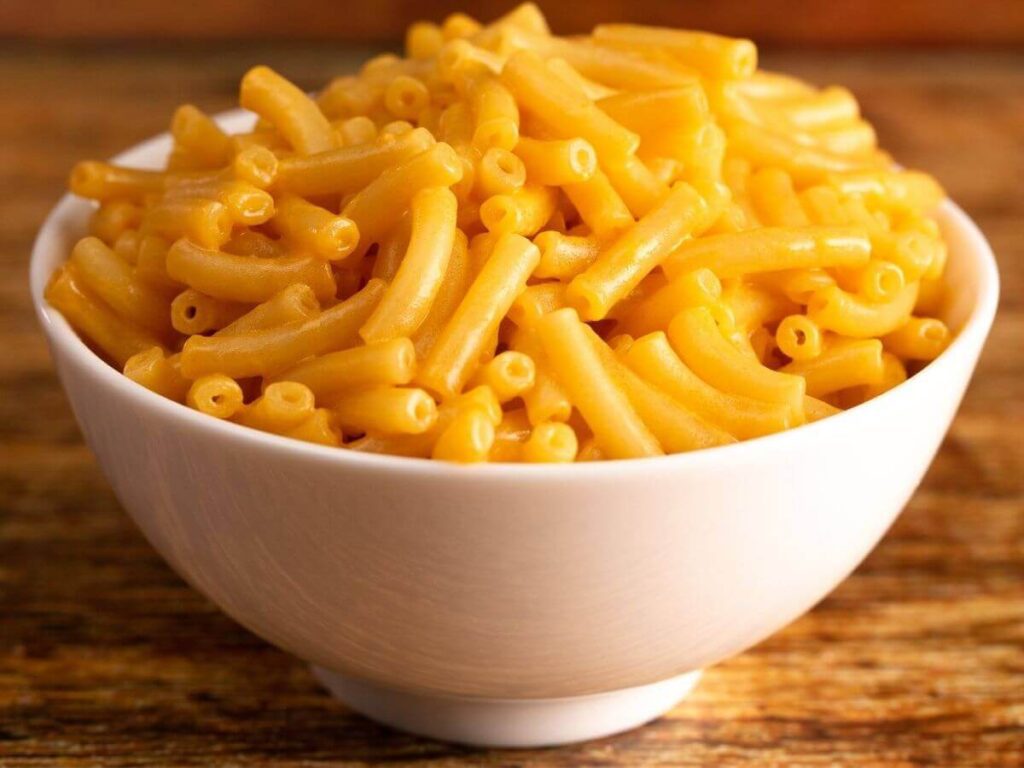 And yet another one your kids will devour, mac and cheese is the ultimate classic side dish to go with your meatloaf. Yes, it's rich and heavy, but with some of these other veggie sides, you'll keep things light enough for everyone to have the perfect taste on their plate.
Roasted Veggies
A simple tray of roasted veggies will go beautifully with your meatloaf. You can go with whatever is in season to add more color and nutrition to your meal. Think brussels sprouts, cauliflower, butternut squash, zucchini, carrots, potatoes, or parsnips. A colorful medley like this is sure to brighten up your meatloaf meal.
Crispy Green Salads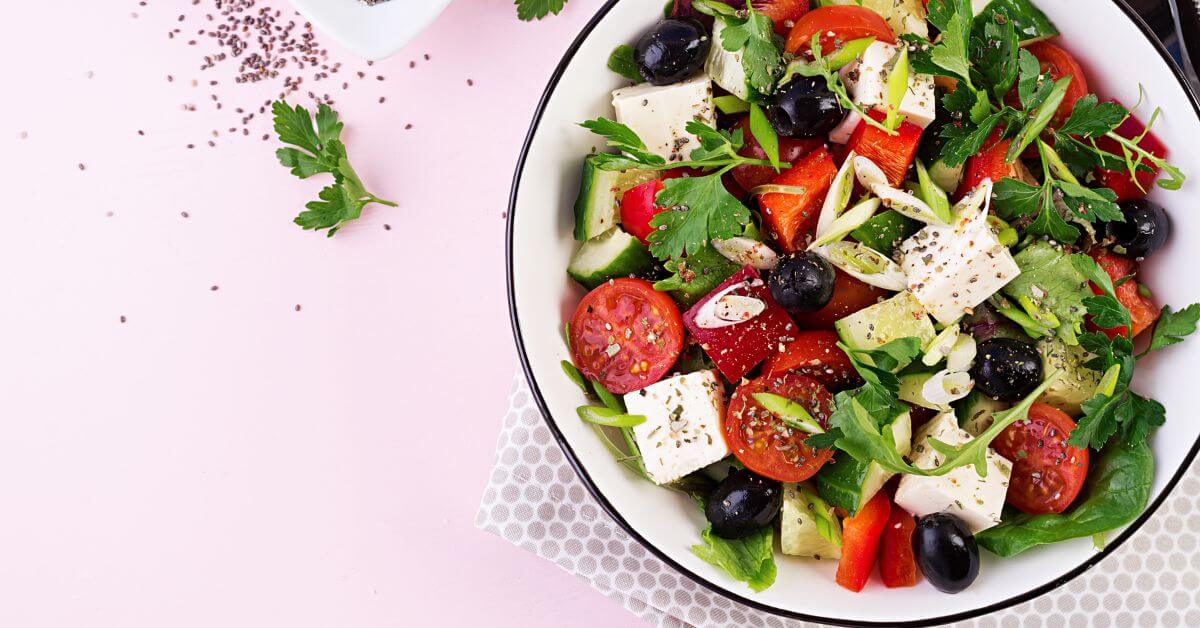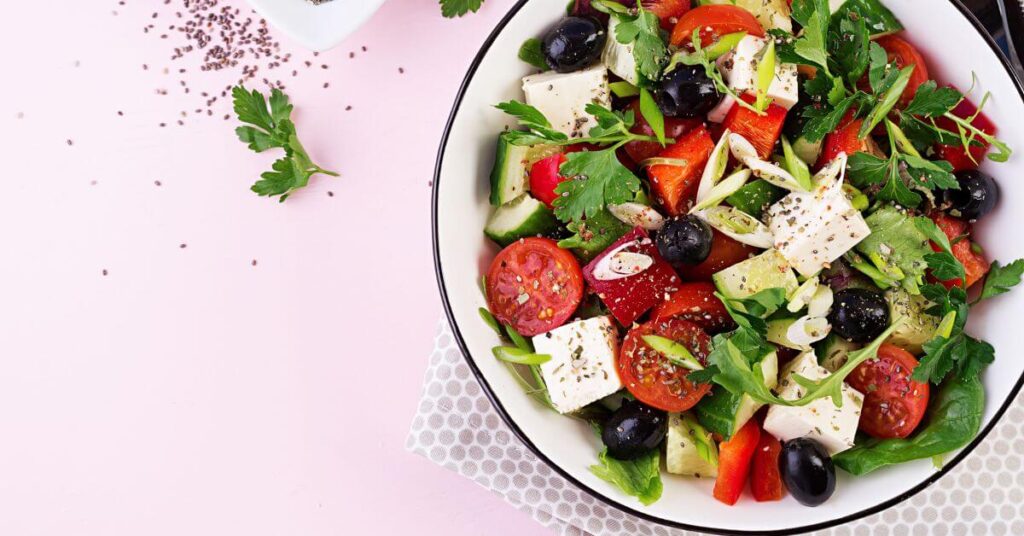 If you're trying to get sides on the table while the meatloaf is still busy doing its thing in the oven, maybe a fresh side will be best. You can't go wrong with salads! Whether you make a fresh Caesar salad or a Greek salad loaded with red onions, black olives, artichoke hearts, and feta, you're bound to delight your family with this refreshing side dish.
Scalloped Potatoes
Hoping to impress guests with your meatloaf? Nothing presents more beautifully than a casserole dish with scalloped potatoes. They're cheesy and creamy and arranged when arranged artfully; they can be a showstopper that fits perfectly with your meatloaf.
Green Beans Almondine
While it sounds fancy and looks the part too, green beans almondine focuses on freshness. All you need are French green beans tossed with butter, toasty almonds, garlic, shallots, and just a squeeze of fresh lemon juice added right before serving.
Rainbow Pasta Salad
Do you want to make something ahead so it's easier to greet guests coming for meatloaf? Make a rainbow pasta salad that everyone will love. Simply grab a box of spirals in that rainbow color, cook as directed, and then add cherry tomatoes, black olives, colorful bell peppers, and feta cheese.
Corn Casserole
Creamy corn casserole is an excellent side for meatloaf. You only need creamed corn, Jiffy corn muffin mix, butter, and sour cream to turn out a spectacular side dish that will disappear faster than you can even say, 'corn casserole!'
Broccoli and Cheese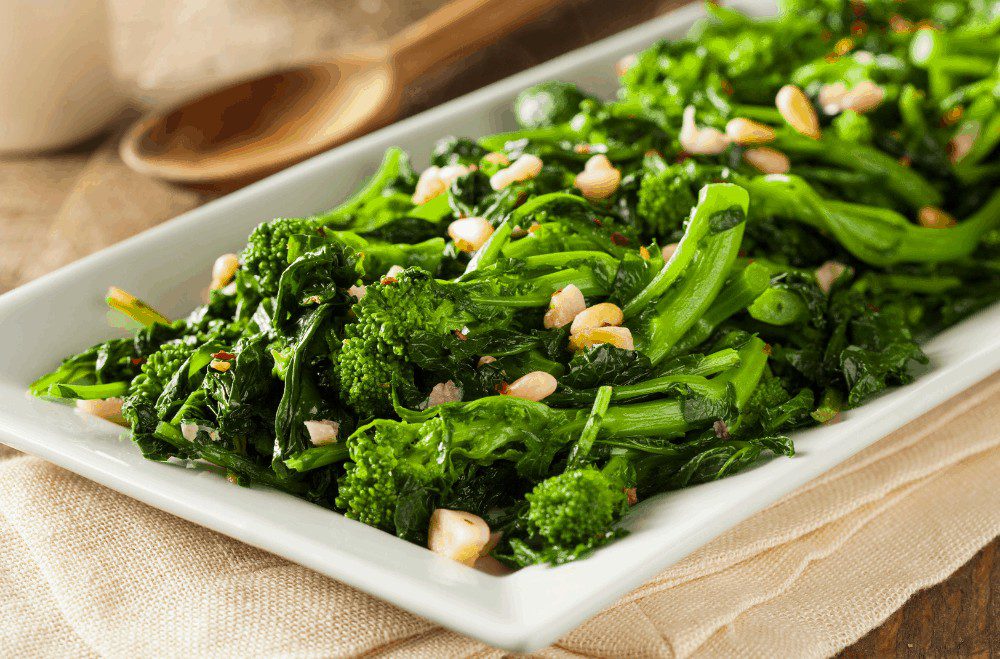 And finally, something simple that you can whip up something simple in under 10 minutes on your stovetop, broccoli, and cheese. It is an iconic meatloaf side dish that takes boring broccoli and turns it into something kids want to eat by coating it with plenty of cheese. The bitterness of the broccoli disappears with cheddar and just a pat of butter!
Now that you know what sides go with meatloaf, you can make an epic meatloaf dinner tonight!
You Might Also Like: