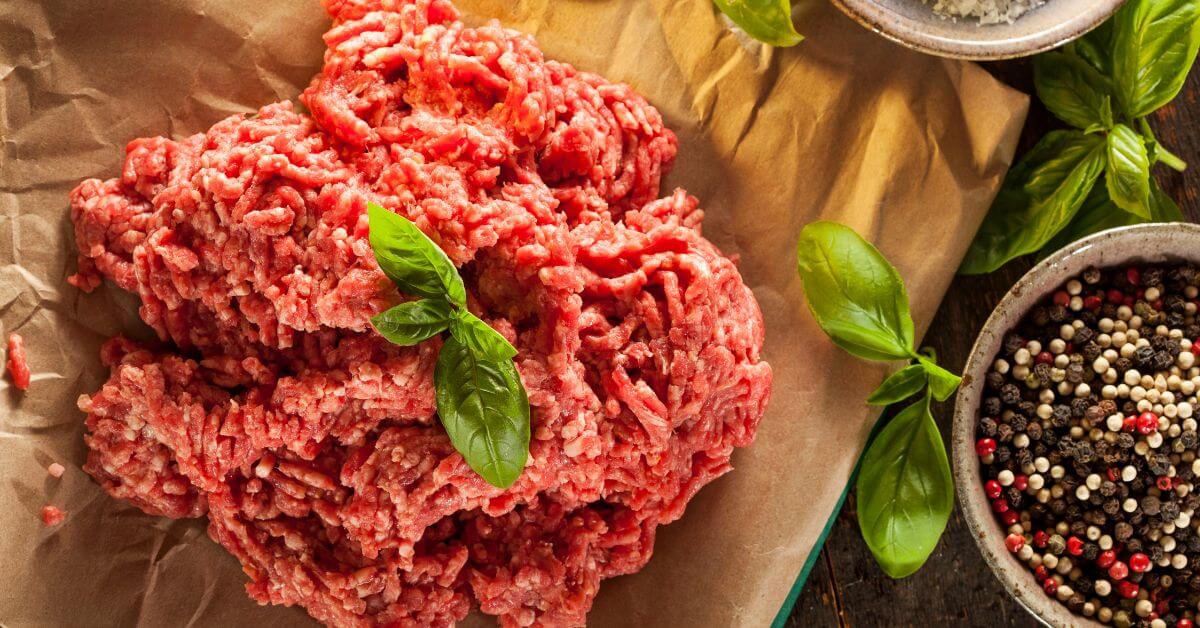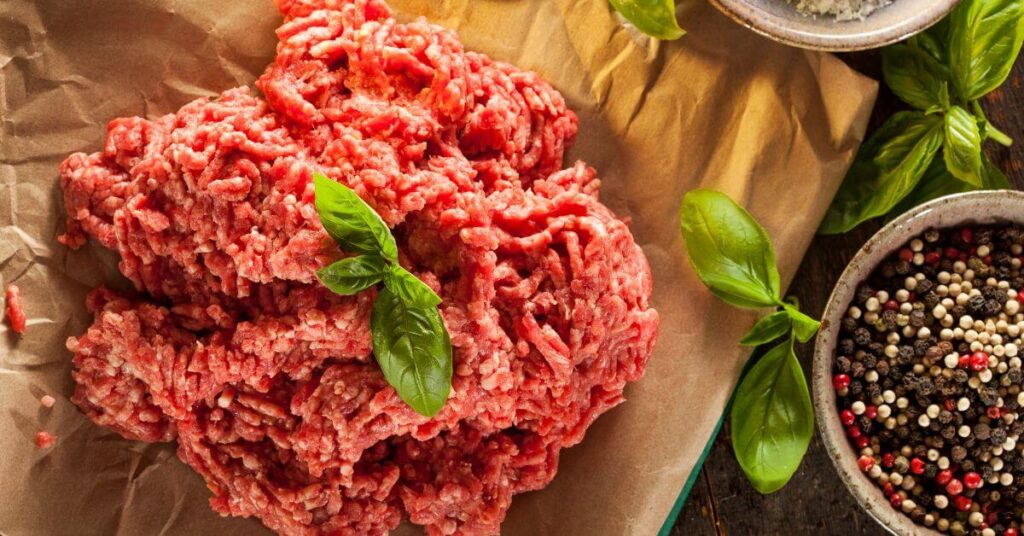 When it comes to beef, grass fed is usually better for both the eater and animal, but no one wants plain ground beef! Learn how to make this meat into something worthy of a Michelin star with these tips to make grass-fed ground beef taste better!
Grass fed ground beef is a more ethical and flavorful option for anyone looking to cook with ground beef. It has all the satisfaction you crave from ground beef but with a greater commitment to sustainable ranching. This awesome alternative to standard ground beef cannot stand alone, though; grass fed ground beef needs a glow-up to taste delicious! This guide is full of great ideas to make grass fed ground beef taste better than any you've tried before!
What is Grass Fed Ground Beef?
Grass fed ground beef is a classification used by the ranching industry and the USDA to distinguish cattle that have been grass fed throughout their life. To be labeled "grass fed" the beef must have been fed 50 percent grass during its lifetime. Generally, throughout the ranching industry, grass fed and pasture-raised are synonymous; however, this is not a requirement.
Where to Buy Grass Fed Ground Beef
Grass fed beef can be found at grocery stores and butcher shops throughout the United States. This ground beef is often packaged offsite from the grocer and will be found near the butcher counter in the beef or specialty meat section. You can also order this directly from your local butcher or online butcher.
Some brands also adhere to organic and antibiotic-free practices, so check the labels for these distinctions.
How to Make Grass Fed Ground Beef Taste Better
Ground beef was made to spice up, so try these helpful ideas to make the grass fed ground beef taste even better!
Bet on Burgers!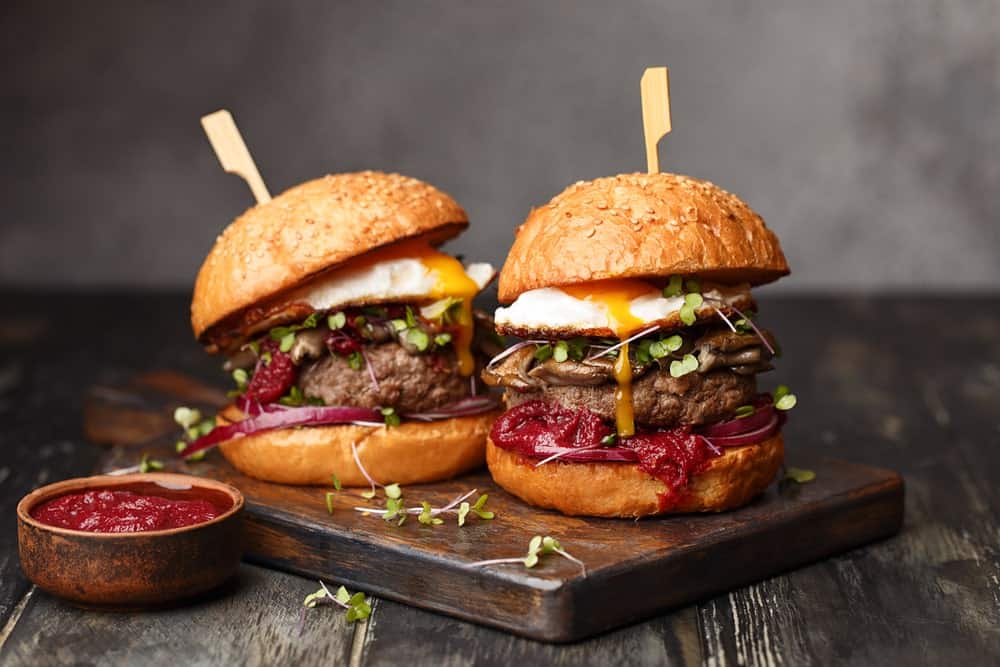 Burgers are America's national dish, and for good reason. Not only is this simple hot sandwich delicious, but it's also so easy to make! Burgers don't need much, just simple seasonings and your favorite toppings. Try this simple burger seasoning blend next time you have grass fed ground beef to use:
Burger Seasoning
½ Teaspoon Chili Powder
1 Teaspoon Garlic
1 Teaspoon Salt
1 Teaspoon Pepper
Mix all the ingredients together and use the seasoning blend on the exterior of the burgers before cooking.
Make a Meatloaf!
Meatloaf is the perfect dish to allow the flavor of grass fed ground beef to shine. Use this style of beef in the minced meat mix for your next meatloaf, and you will not be disappointed!
Everyone makes their own style of meatloaf, but the basic elements are always the same: minced meat, milk or other liquid, eggs, and bread crumbs. Once you have those elements, you can tweak the additional herbs, spices, and other mix-ins to make the meatloaf your own.
Trust in Tacos!
Tacos are the perfect way to use grass fed ground beef. Tacos can be thrown together in practically no time and with few ingredients. If you want to punch up the flavor of your grass fed ground beef, then tacos are the way to go!
It takes some spices to turn grass fed ground beef into taco meat. Grab a packet of taco seasonings from the supermarket, or try making your own with common kitchen spices:
Taco Seasoning
½ Teaspoon Cumin
1 Teaspoon Paprika
½ Teaspoon Chili Powder
½ Teaspoon Garlic Powder
½ Teaspoon Onion Powder
½ Teaspoon Dried Oregano (Crushed)
1 Teaspoon Salt
½ Teaspoon Pepper
Mix all the ingredients together. Brown ground beef, drain excess fat, and then season with the spice blend to taste.
Craft Some Kofta!
Kofta is a Mediterranean and Middle Eastern favorite! This dish is a traditional meatball-like dish made from minced meat and formed by hand into oval-like meatballs. Some cultures grill the kofta on kebabs, while others will pan-fry the kofta.
To make a basic kofta, mix grass fed ground beef with onions, parsley, and spices, then form them into ovals around a heat-proof skewer by squeezing them in your hands. To make the spice blend taste authentic, use bright Mediterranean spices like sumac, cumin, dill, and fennel.
After forming the kofta, grill them to warm and crunchy perfection! They make a great appetizer for cookouts!
Say Yes to Sauce!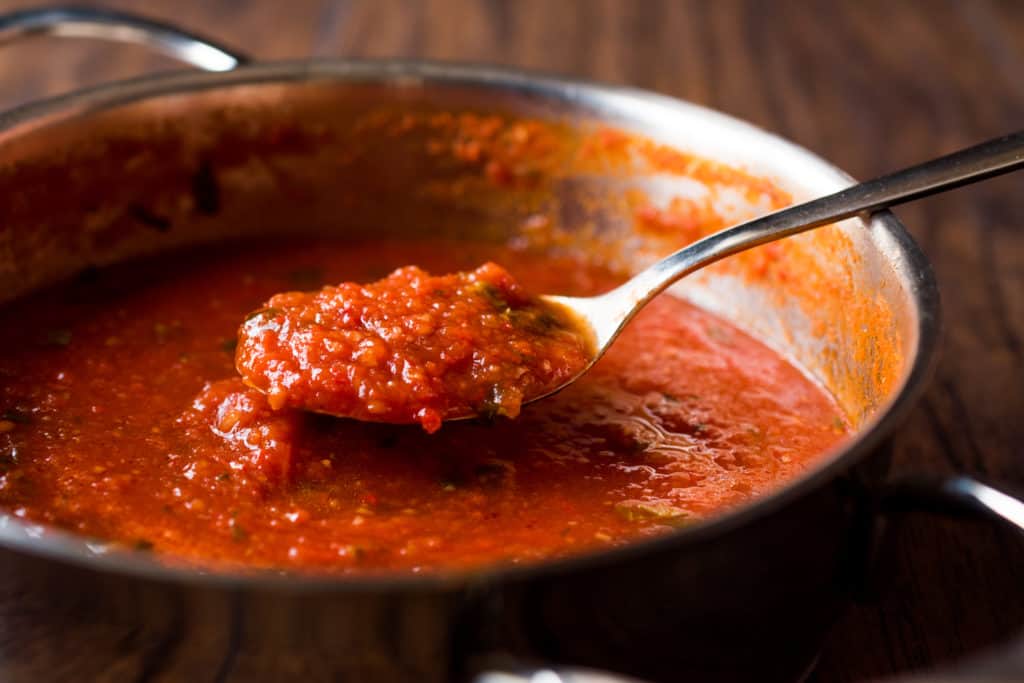 Adding pasta sauce is an excellent and affordable way to upgrade grass fed ground beef! This trick works beautifully with homemade pasta sauces and store-bought sauces alike! Simply cook the ground beef, drain the excess fat, and add the cooked ground beef to your favorite tomato sauce.
The grass fed beef adds plenty of protein to a basic pasta dish turning basic spaghetti into a real meal! This trick is perfect for a weeknight when you want to ensure everyone eats well but don't have the time!
F.A.Q.
Why Choose Grass Fed Ground Beef?
Eating better starts with simple choices, like reading the labels, knowing where your food comes from, and selecting ethical ingredients. Grass fed ground beef is a great choice for omnivores who want to eat more ethically.
The best-tasting meat comes from happy animals, and grass fed beef comes from cows allowed to wander and graze freely. These cows tend to be healthier and happier during their lifespan, which comes through in the product's flavor. Additionally, this type of beef tends to follow organic and antibiotic-free practices.
Final Thoughts
Grass fed ground beef is a blank canvas, and you can make it something amazing! Have fun experimenting with new ideas in the kitchen, and don't be afraid to mix it up! Ultimately, you will have a delicious dish with an ethical background that is worth celebrating!
Additional Kitchen Resources
Time spent in the kitchen is always a good time! Keep having fun and making magical dishes with these delicious ideas for vegetable side dishes to pair with your grass fed beef!
How To Make Cherry Tomato Salad