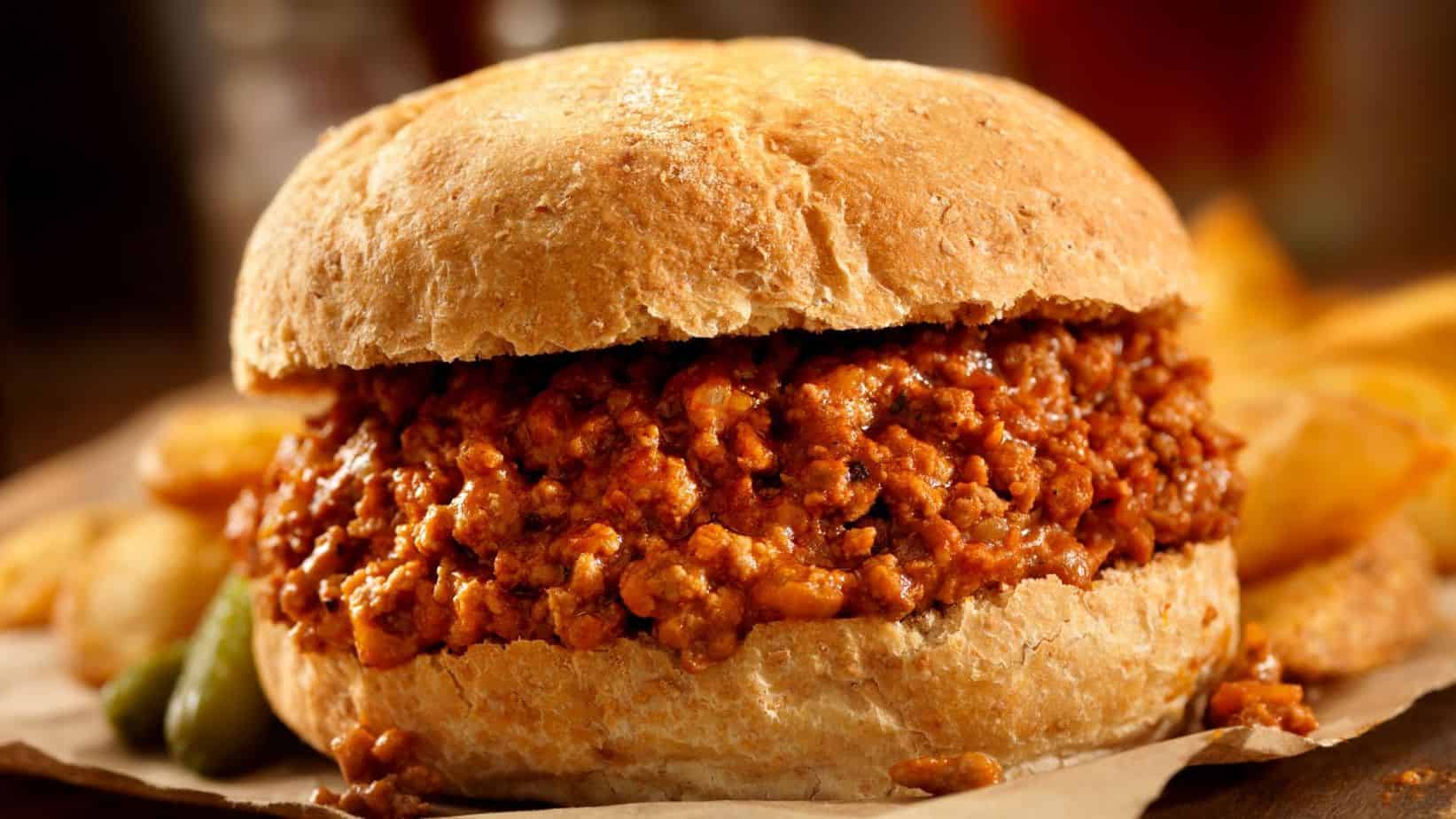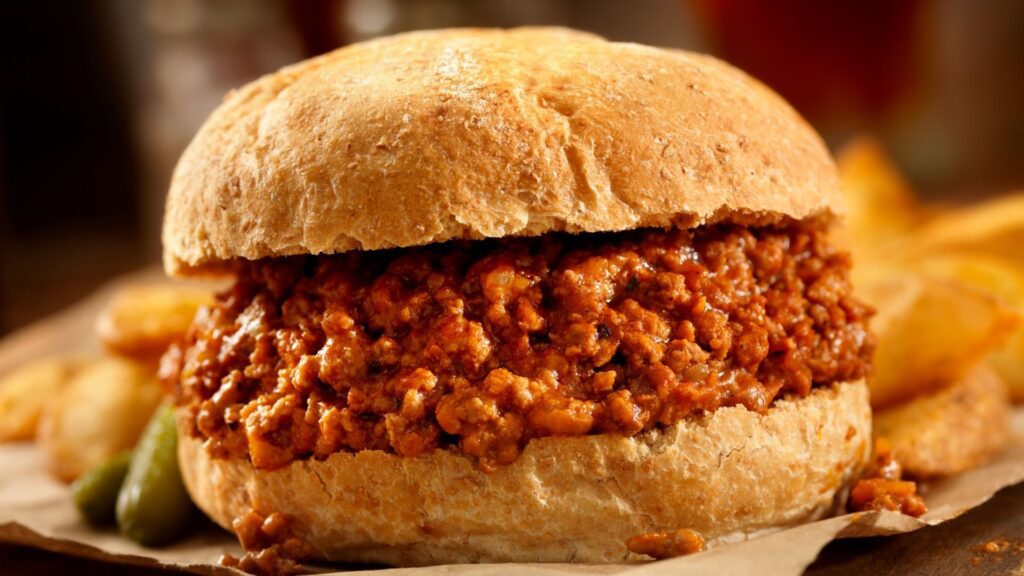 Sloppy Joes are a fun and inexpensive dish that pleases everyone, but they don't make a meal by themselves. Learn the best sides for sloppy joes, so you can make meals that not just please but nourish!
No matter your age, everyone perks up at the thought of messy and delicious Sloppy Joes. They are a true nostalgic American food, and every messy bite will bring you comfort. Plus, they are so easy and economical to make but to level this sandwich up into a real adult meal, you need some sides. Get the scoop on everything outside the bun with this saucy guide to all the side dishes that go with Sloppy Joes!
What are Sloppy Joes?
Sloppy Joes are a delicious cafeteria classic that allows you to have bold flavor with very few ingredients. Sloppy Joes are a sandwich made of minced meat that is cooked in sloppy joes sauce, which is a blend of ketchup, mustard, and other spices. The saucy meat is slopped onto bread rolls to make a messy sandwich everyone will love.
This meaty main dish is a weeknight wonder and is always popular with little ones. The only drawback is the need for some tasty sides to really elevate this simple dish.
What Sides Go with Sloppy Joes?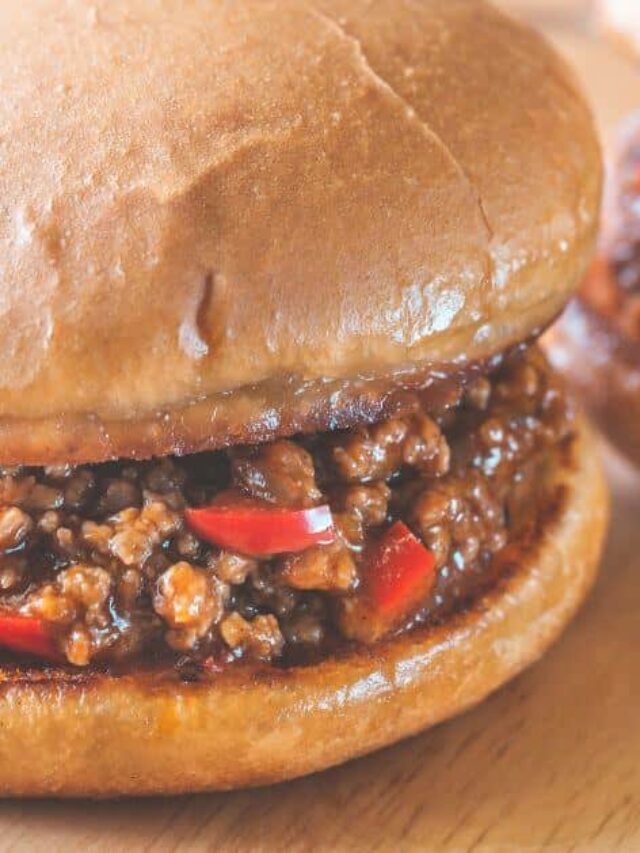 Green Beans
Green beans are a great unifier. They are popular with young and old and delicious with just about everything. That is what makes green beans the perfect side for Sloppy Joes. When you serve these two together, you will feel like you're back in grade school, only with much better-tasting food!
Macaroni Salad
Macaroni salad is a type of cold pasta salad with plenty of rich and creamy flavor to pair with Sloppy Joes. Traditionally macaroni salads differ from pasta salads because the macaroni will often have a cream-based dressing. This makes a smooth counterpart to your sloppy joes are missing and a delicious way to finish your plate.
Corn on the Cob
Corn has a great fresh flavor that everyone adores. It is popular with young and old alike, plus its sweet flavor is in perfect balance with the tangy flavor of Sloppy Joes. That is why corn on the cob is a can't-miss side dish for these messy but delicious sandwiches.
Carrots
The sweet vegetable flavor of carrots is a welcome addition to the side of Sloppy Joes. Carrots are not just bright in color but also in flavor. They are rich, sweet, and so good on the side with saucy dishes like Sloppy Joes. Try steamed or roasted carrots to bring this meal together.
Salad
A fresh salad with all your favorite fixing is just the fresh bite you need to complement a plate of sloppy joes. The leafy green flavors found in a salad are so refreshing when paired with the robust and bold flavors in this messy sandwich. Make the salad however you like because no matter the dressing or fixings, this dish is just right for bringing balance to this meal.
Fried Pickles
Fried pickles are a deliciously crispy side dish that tastes great with Sloppy Joes. It's just like having a pickle alongside this savory sandwich, except with extra crunch! Try fried pickles instead of fries for an unexpected twist on the classic crunchy side dish.
Baked Beans
Baked beans have tons of smoky and meaty flavors that can be very nice with Sloppy Joes. They might seem a little too saucy to pair with this messy sandwich, but the flavors are just right. The smokiness and richness of the beans are a true complement to the tomato zing of the Sloppy Joe sauce.
Fries
French fries are a true classic, and they go with practically everything, especially Sloppy Joes! Fries have a nice mild flavor that does not overpower the Sloppy Joe's sauce; in fact, they can be used to mop up any Sloppy Joe that falls off the bun! Whether you like crinkle, waffle, curly, or shoestring, this starchy side is the perfect thing to eat with sloppy joes!
Onion Rings
A big part of a delicious meal is the texture. Just like with flavor, you want a little of everything with textures; chew, crunchy, soft, sticky. A great dish has all of the best textures and flavors in perfect harmony, and one texture Sloppy Joe is missing is the crunch. That is why crispy, crunchy onion rings are the ideal side for Sloppy Joes! The fresh onion flavor paired with the crunch of the breading will make your mouth water, and if you want to get really wild, you can even put one ring on top of your sloppy joes for a crispy surprise in every bite!
Mashed Potatoes
There is no side dish as comforting as mashed potatoes, and that is why they are a natural side for nostalgic foods like sloppy joes. Add plenty of cream and cheese to your mashed potatoes to add some decadence and flavor to this root vegetable side. Even without the extra dairy, this classic side dish is delicious with Sloppy Joes.
Roasted Cauliflower
Cauliflower is like a culinary blank canvas. It can take on a lot of bold spices and sauces. That is why it is just right on the side of sloppy joes. Try oven-roasting your cauliflower with olive oil and your favorite spice blend for a flavorful veggie side that will look and taste great next to your Sloppy Joes.
Additional Kitchen Resources
Keep dishing out amazingly saucy and affordable dishes with these helpful kitchen resources!