This post may contain affiliate links. If you make a purchase through links on our site, we may earn a small commission.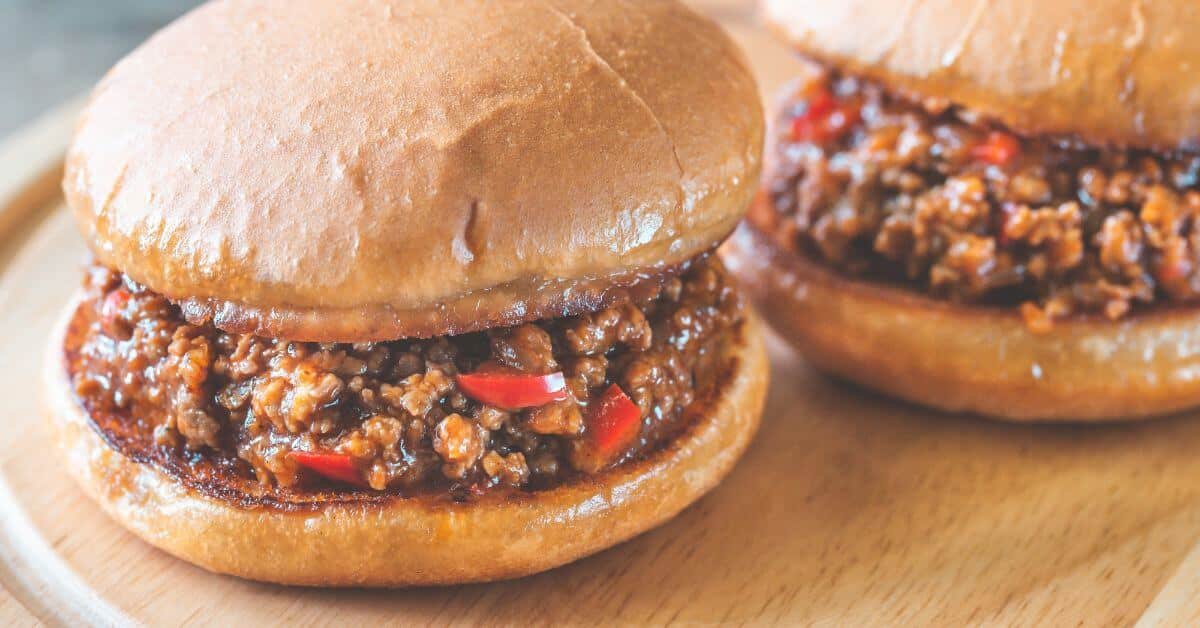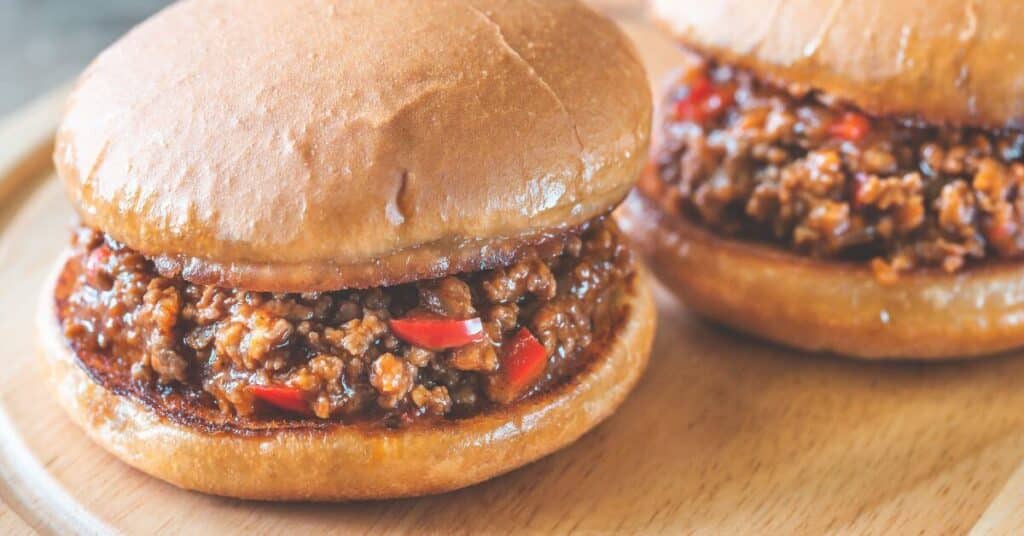 Are you looking for something to do with that last bit of Sloppy Joe meat sitting in your fridge? We can all relate to the struggle of getting creative with leftovers, but don't despair — there's an abundance of tasty and easy meal ideas that call for leftover Sloppy Joes!
Whether you're trying to switch up dinner or need a savory snack on the go, this blog post has got you covered. So put away those takeout menus and get ready for some deliciousness. It's time to repurpose that Sloppy Joe into something truly special.
Turn an ordinary hot dog into a flavor-filled chili dog using leftover sloppy joe meat! Start by heating the leftover meat until it's hot.
Once the meat is hot, spoon some onto each hot dog bun so that the bun is completely covered. Top with diced onion, chili powder, and salt, if desired. Enjoy your chili dog with a side of chips or french fries. Yum!
This easy tater tot casserole dish is a breeze to make and sure to be a hit with your family. Simply replace the ground meat with your leftover sloppy joe meat, and your delicious casserole is ready to go!
The combination of the savory, saucy SloppyJjoe meat and melty cheese with the crisp tater tots make a delicious dinner that even picky eaters will love.
Taco shells are the perfect vessel for your Sloppy Joe leftovers! Top the flavorful meat with shredded cheese, crisp lettuce, and juicy tomatoes for the perfect taco. Your family will love this fast and easy twist on a classic dish.
Just bake the taco shells according to package instructions, then spoon in your sloppy joe filling. Top with melted cheese, and you're done!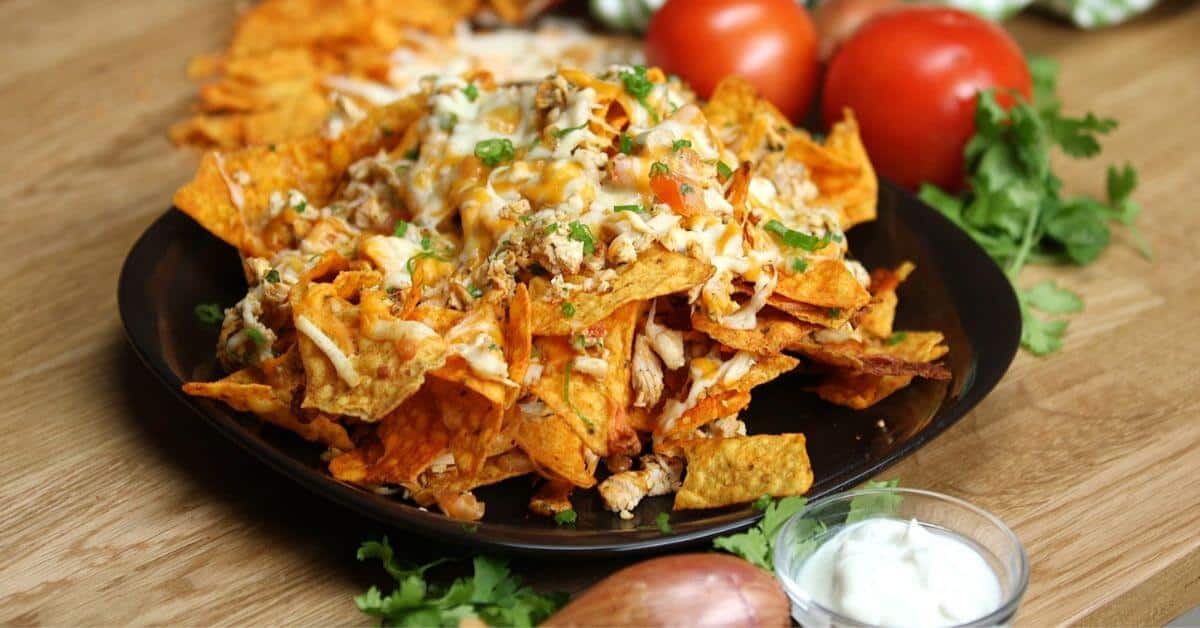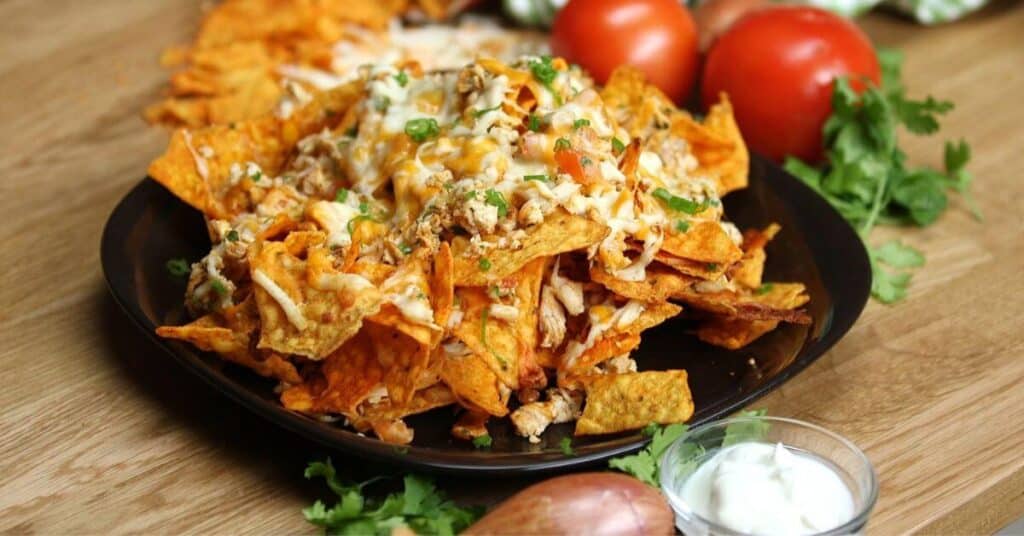 Ramp up the flavor profile of your game-day nachos with your leftover Manwich sauce! This recipe uses Doritos for even more explosive flavor and crunch. Top your loaded nachos with all the classic fixings: refried beans, onions, corn, black olives, sour cream, and shredded cheese. Delicious!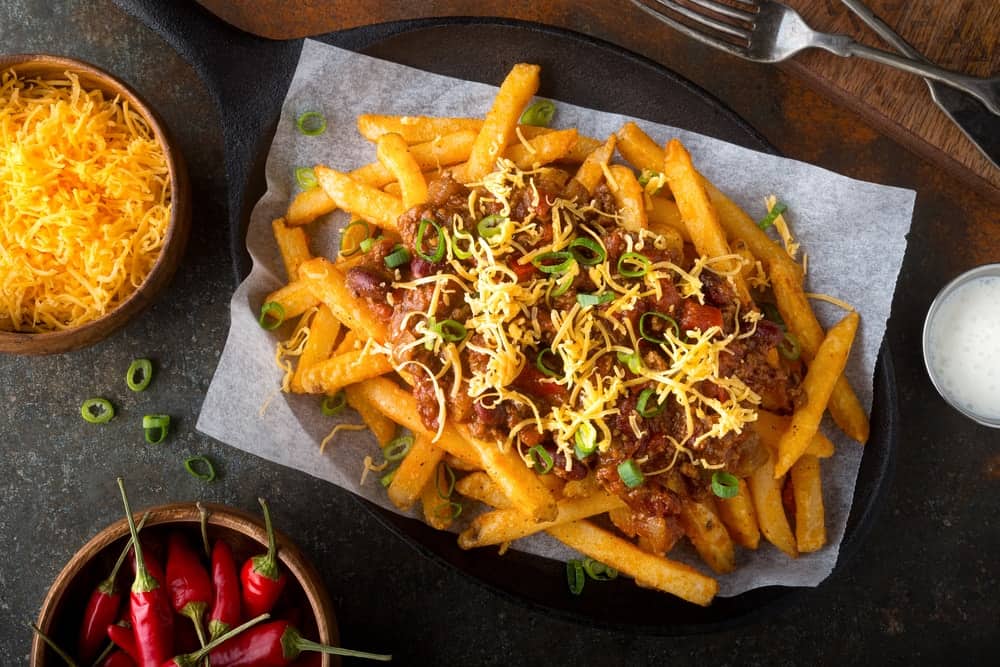 Swap out the chili in this recipe with your sloppy joe meat for chili cheese fries packed with flavor! Start by purchasing frozen seasoned curly fries from the grocery store and bake them according to package instructions.
When they're fully cooked, top them with a generous helping of sloppy joe meat, diced onions, and shredded cheese. Bake for an additional 10 minutes until the cheese is melted and bubbly.
Pasta, cheese, and sloppy joe meat make up the quintessential Cincinnati-style spaghetti dinner. Since you already have your meat ready to go, all you have to do is cook your pasta and assemble the dish. It's a tasty alternative to chili or marinara sauce that you can't miss out on!
These Sloppy Joe stuffed bell peppers bring back all the classic flavors of a childhood favorite with a healthier twist. The leftover sloppy joe mixture will add protein, while the bell peppers add fiber and crunch.
Top it off with a creamy cheese blend, and you've got yourself a delicious, low-carb dinner that the entire family will love!
These juicy, cheesy quesadillas are like nothing you've had before. The Manwich sauce gives the quesadillas a flavorful kick, adding an even spicier taste with many flavors.
Feel free to add your favorite toppings, like tomatoes, jalapenos, onions, and avocados. Then, serve them with a side of chips and salsa for the perfect lunch or dinner.
This recipe brings two beloved classics together in one delightful dish. The combination of Sloppy Joe sauce and mashed potatoes creates a rich, comforting meal that can easily feed a hungry crowd. It's a quicker, more flavorful take on the original, making it perfect for a weeknight dinner and lunch the next day!
FAQs
How Do You Make Homemade Sloppy Joe Sauce?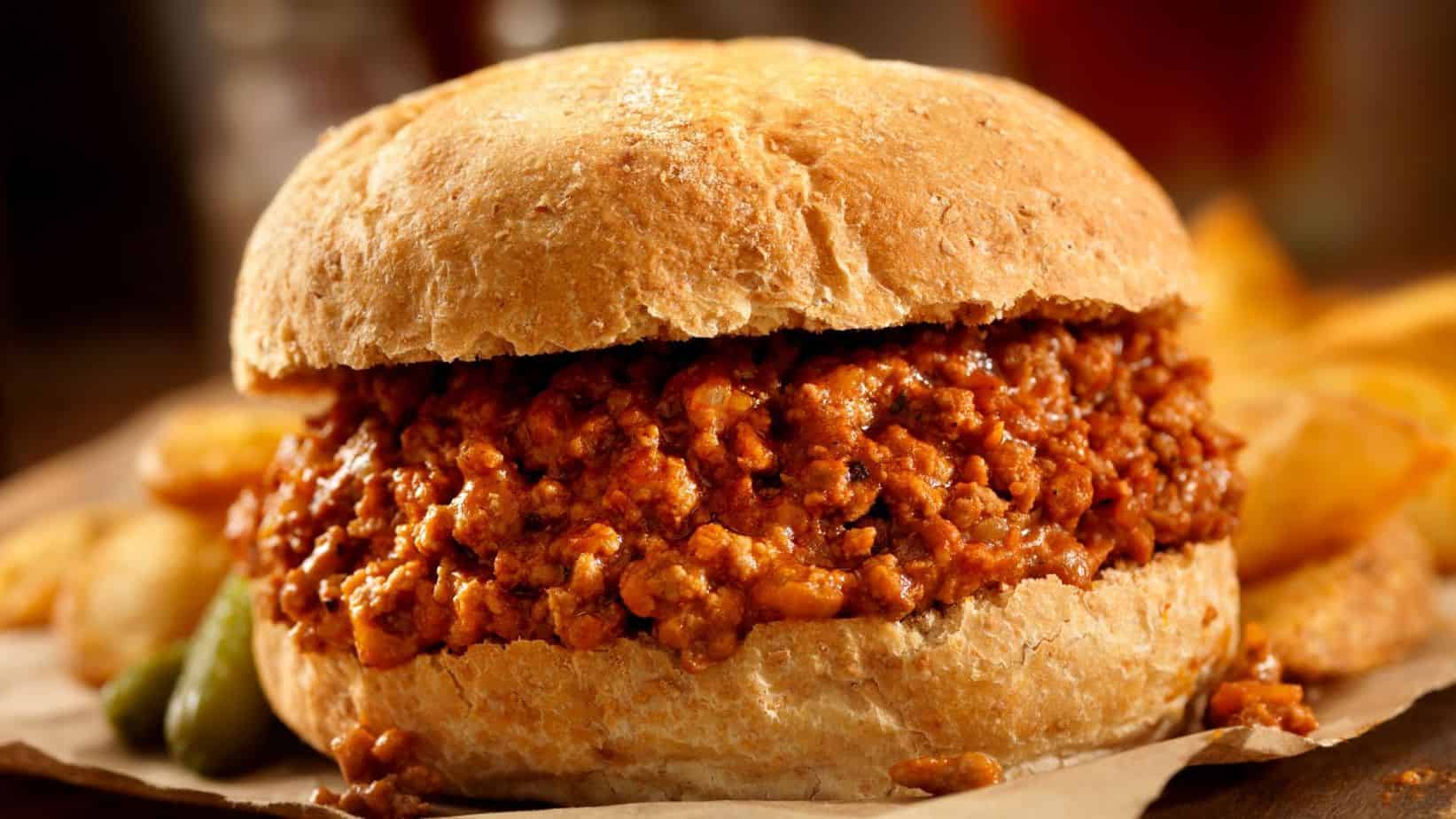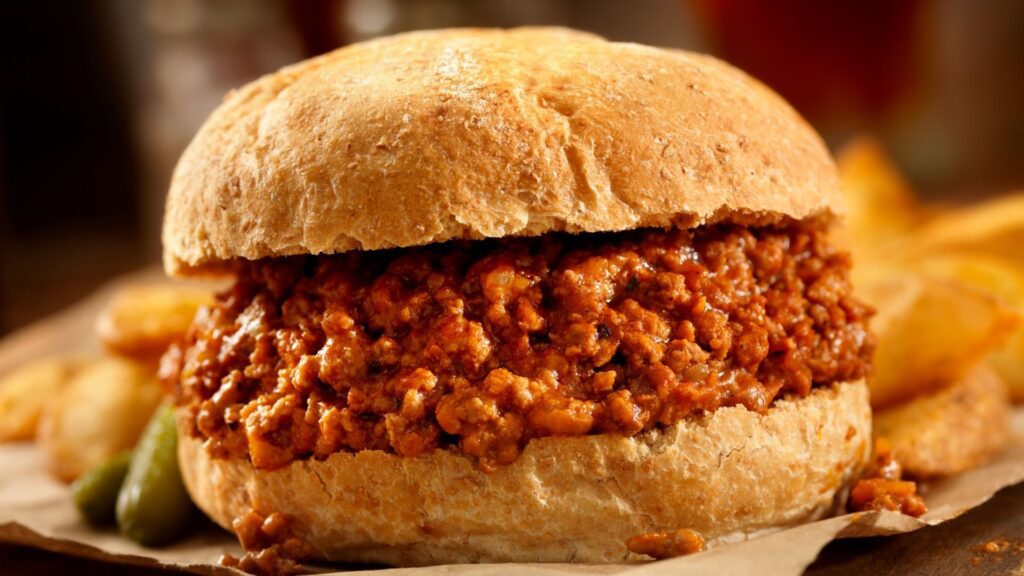 Rather not buy the canned and processed Sloppy Joe sauce and make your own healthier version from scratch? Making Sloppy Joe sauce is easy and takes no time at all!
My Homemade Sloppy Joe Mix Recipe is simple and makes the most flavorful and delicious Sloppy Joe recipe every time!
How long is leftover Sloppy Joe meat good for?
The answer to this question really depends on how you handle the meat. If it is stored in an airtight container, sealed properly, and kept in the refrigerator, your leftover Sloppy Joe meat can be safely consumed for 3-4 days.
Can you freeze cooked Sloppy Joe meat?
Yes! To freeze cooked sloppy joe meat, just put the leftovers in a freezer-safe container and place them in the freezer. The meat will stay good for up to 3-4 months.
When it comes time to enjoy your frozen Sloppy Joe meal again, thaw the meat mixture and reheat it in a skillet. You may need to add a touch of water to help loosen things up, but otherwise, you are all set to enjoy!
You Might Also Like: