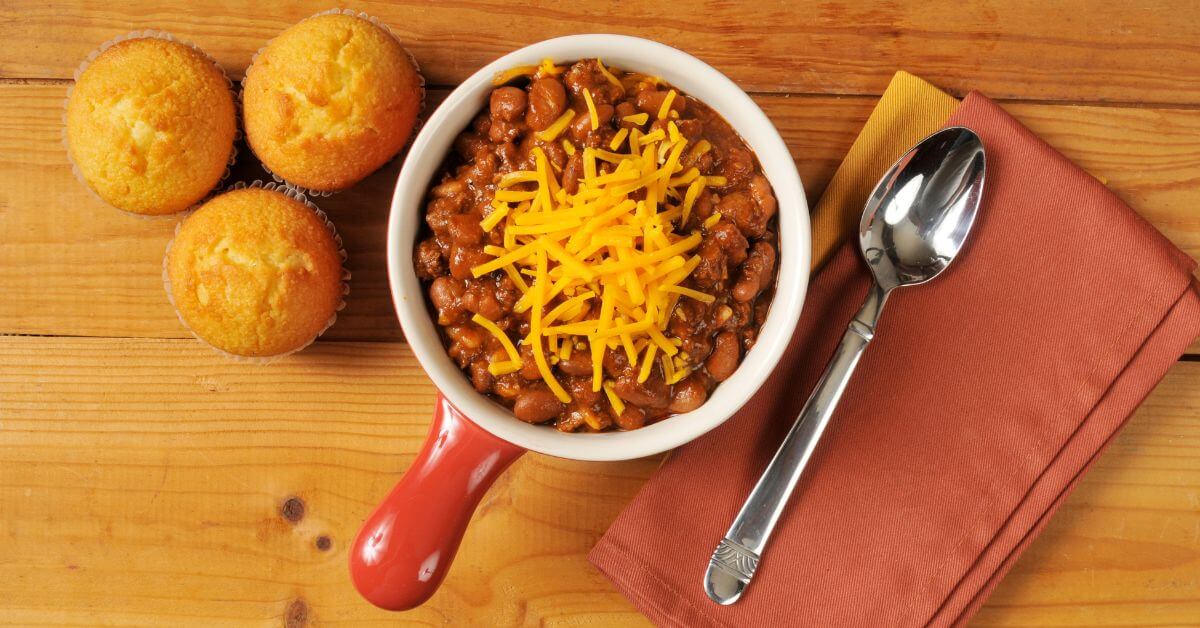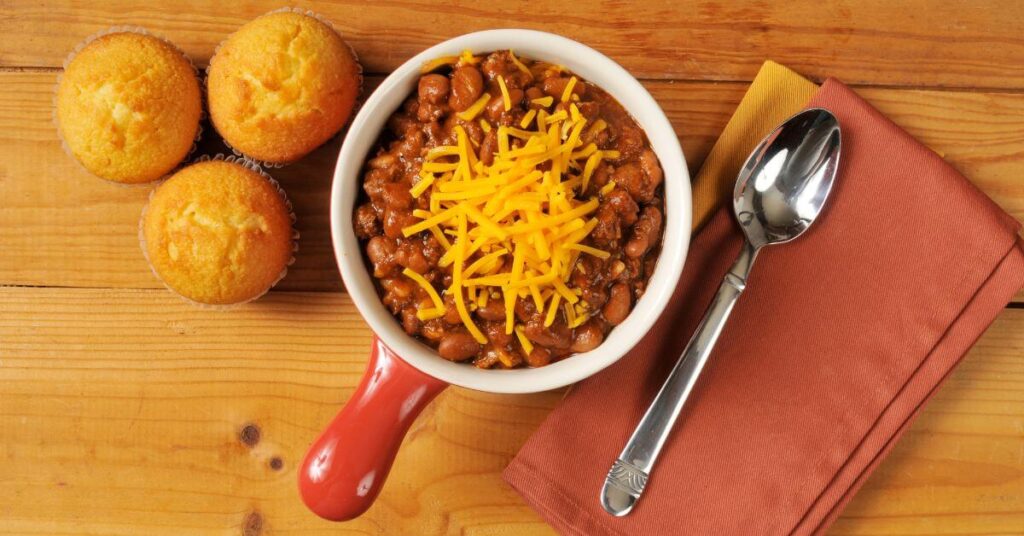 While chili is a big ol' bowl of comfort and a one-dish delight, you really should round out your meal with some side dishes. But what sides go with chili? Whether you're hosting a game day party or simply serving up heaping bowls of this comfort food any day of the week, here are the sides you need!
Cornbread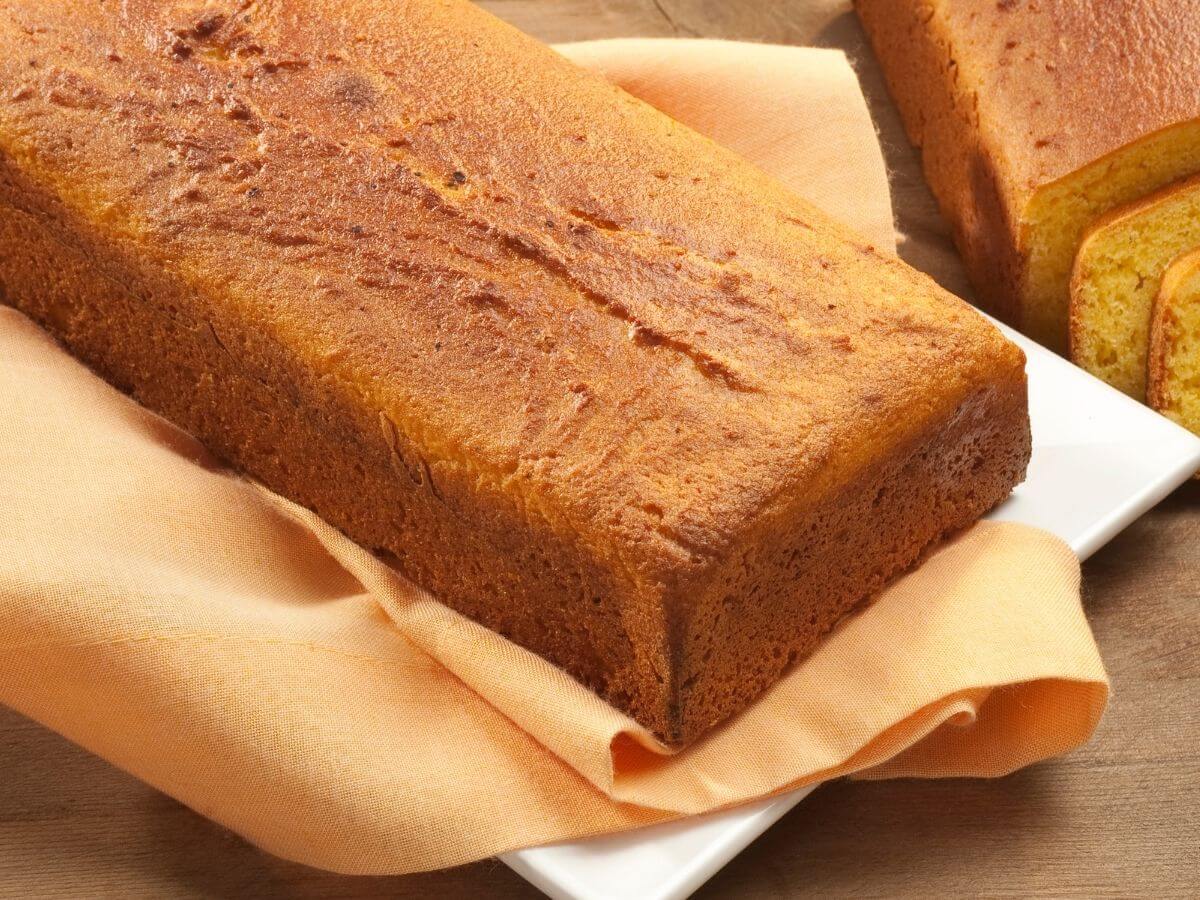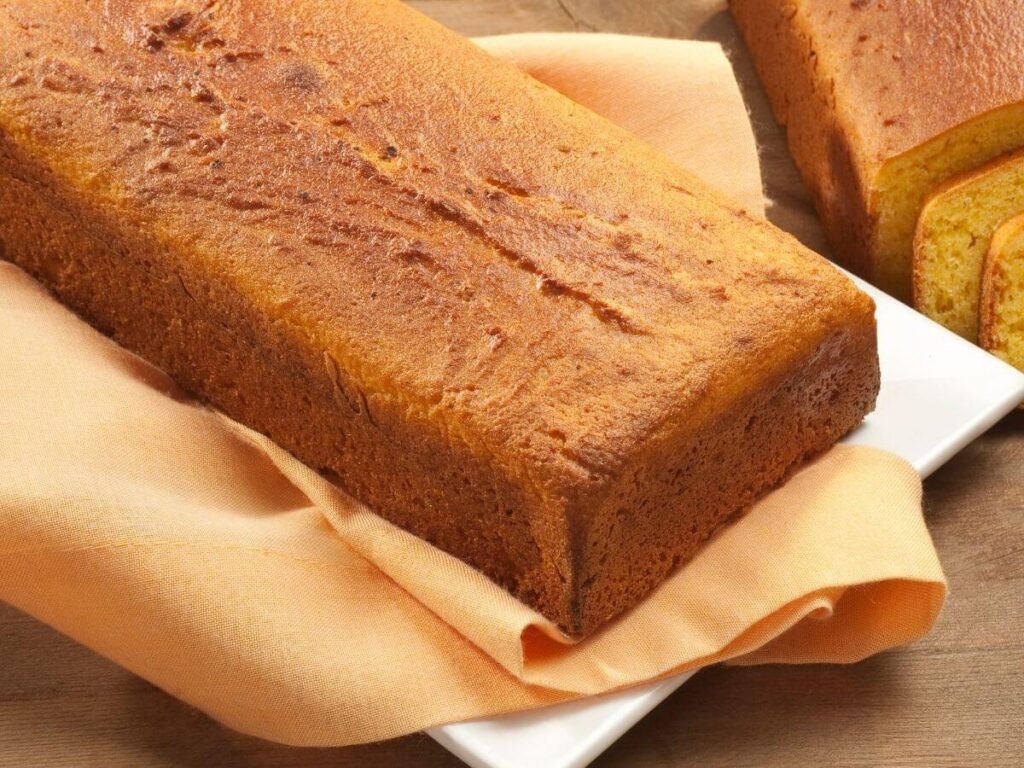 The ultimate dunkeroo for a hot bowl of chili is a nice, thick hunk of cornbread. Slightly sweet, it's a match for the rich, hearty, and savory flavors of your chili recipe. Make it from scratch or from a mix to go with your chili dinner. Check out our post on how to make Jiffy boxed cornbread taste better!
Baked Potatoes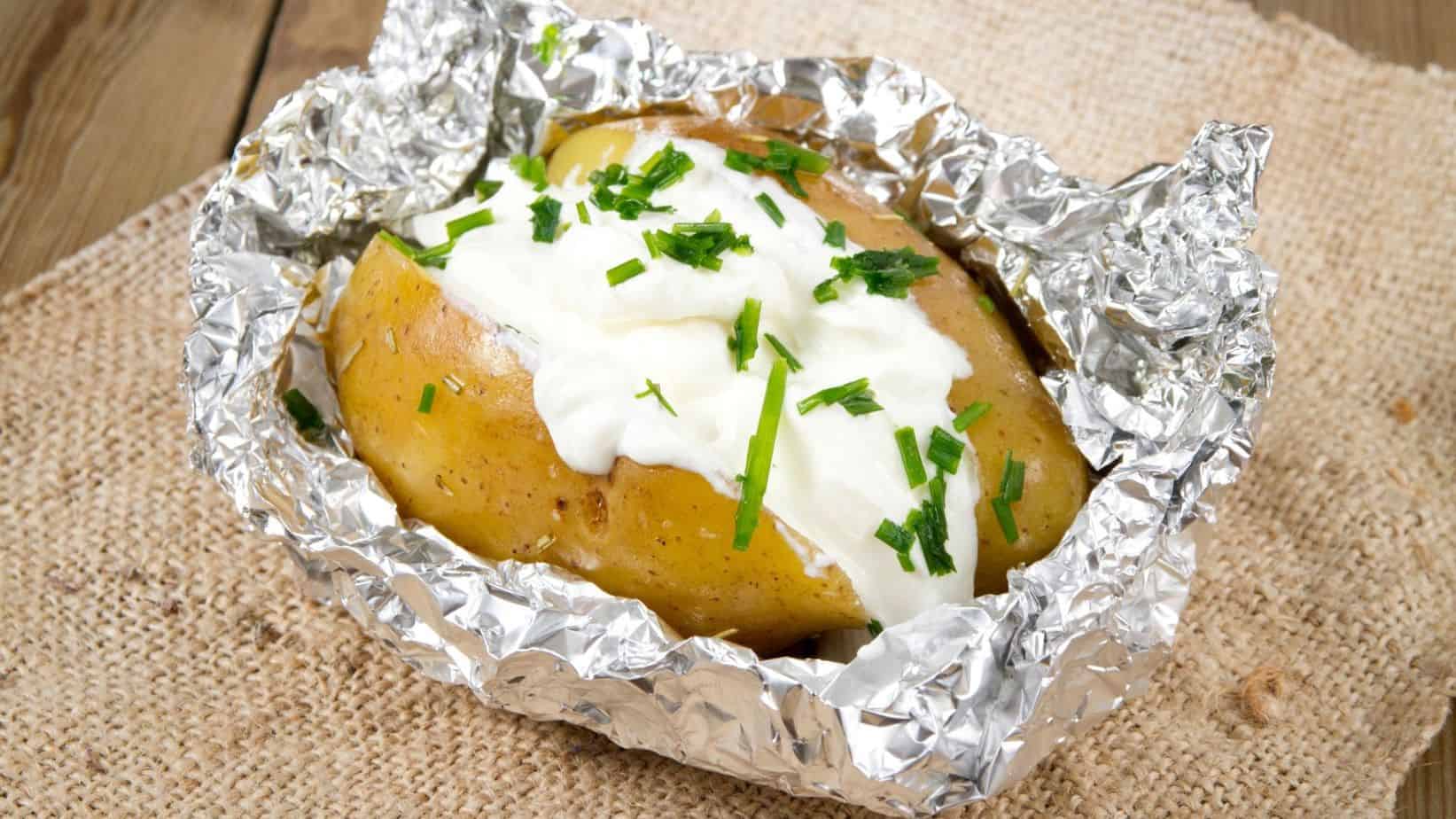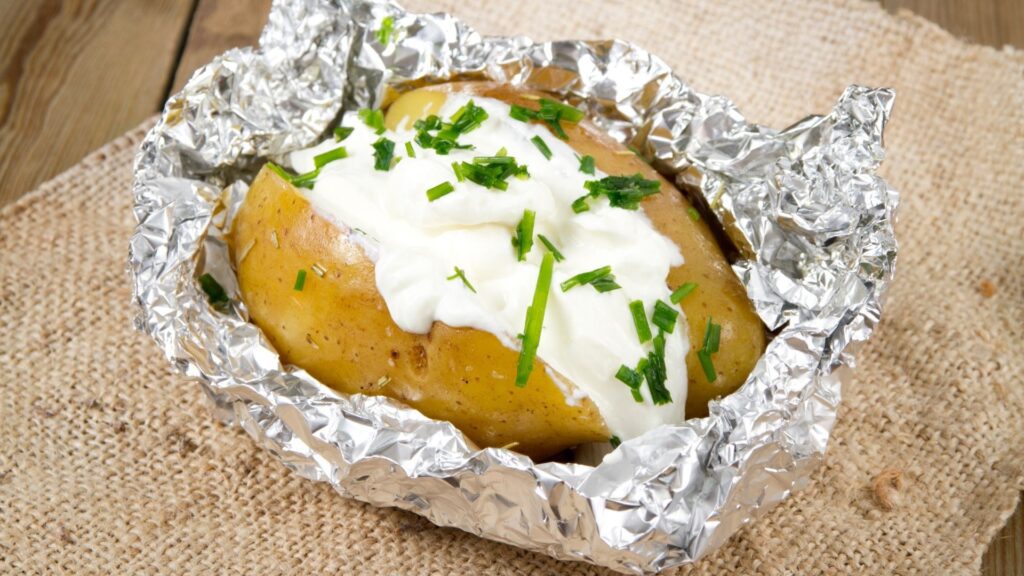 If you get the skins crispy on the exterior of your baked potatoes, they can be like little vessels on your plate, capable of hosting chili with shredded cheddar and sour cream. They can also stay to the side, allowing you to load them up with butter, bacon, chives, and other baked potato toppings. No matter how you serve them, baked potatoes are an excellent side for chili.
Fries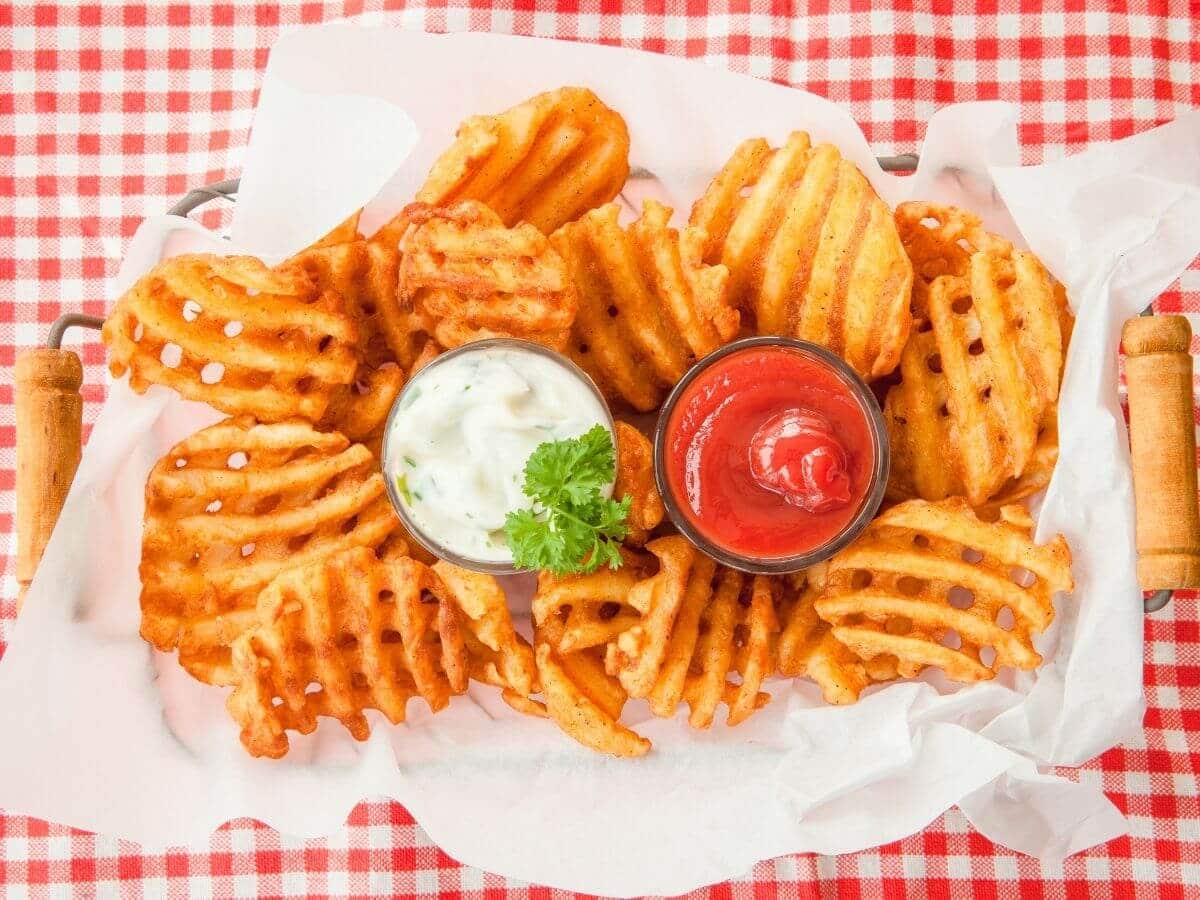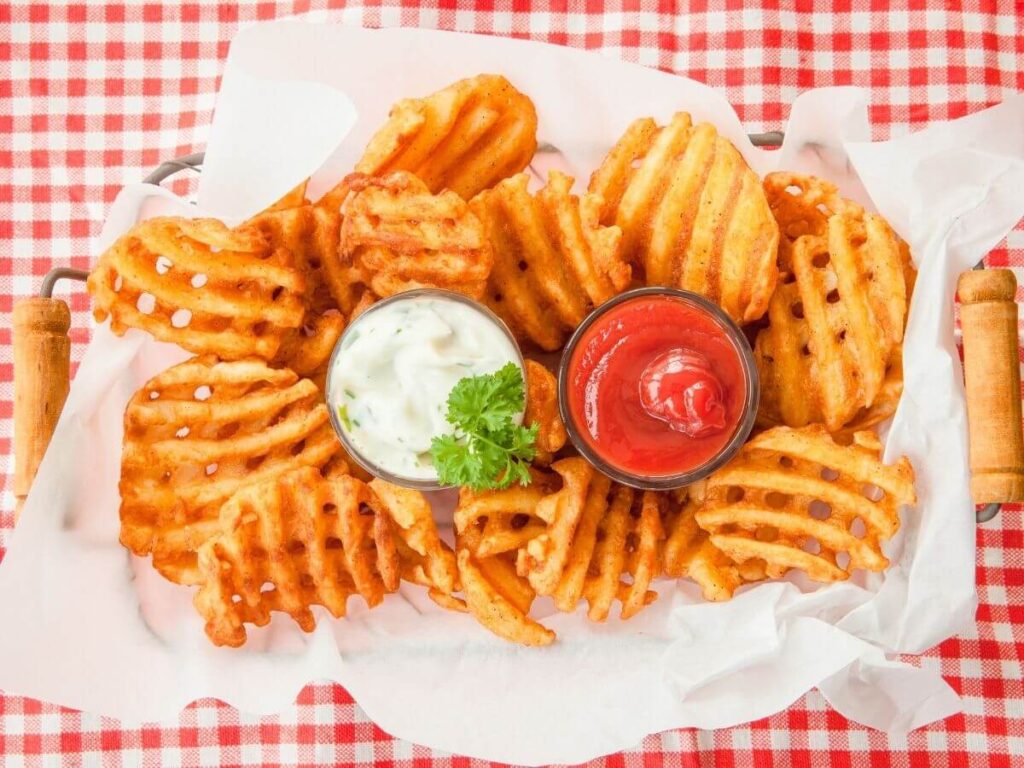 Whether you choose regular fries or sweet potato fries, you're right on the money when picking a side dish for chili. Make them in the air fryer, and they'll be ready in no time. Bonus points if you dunk your fries into the chili…yum!
Soft Pretzels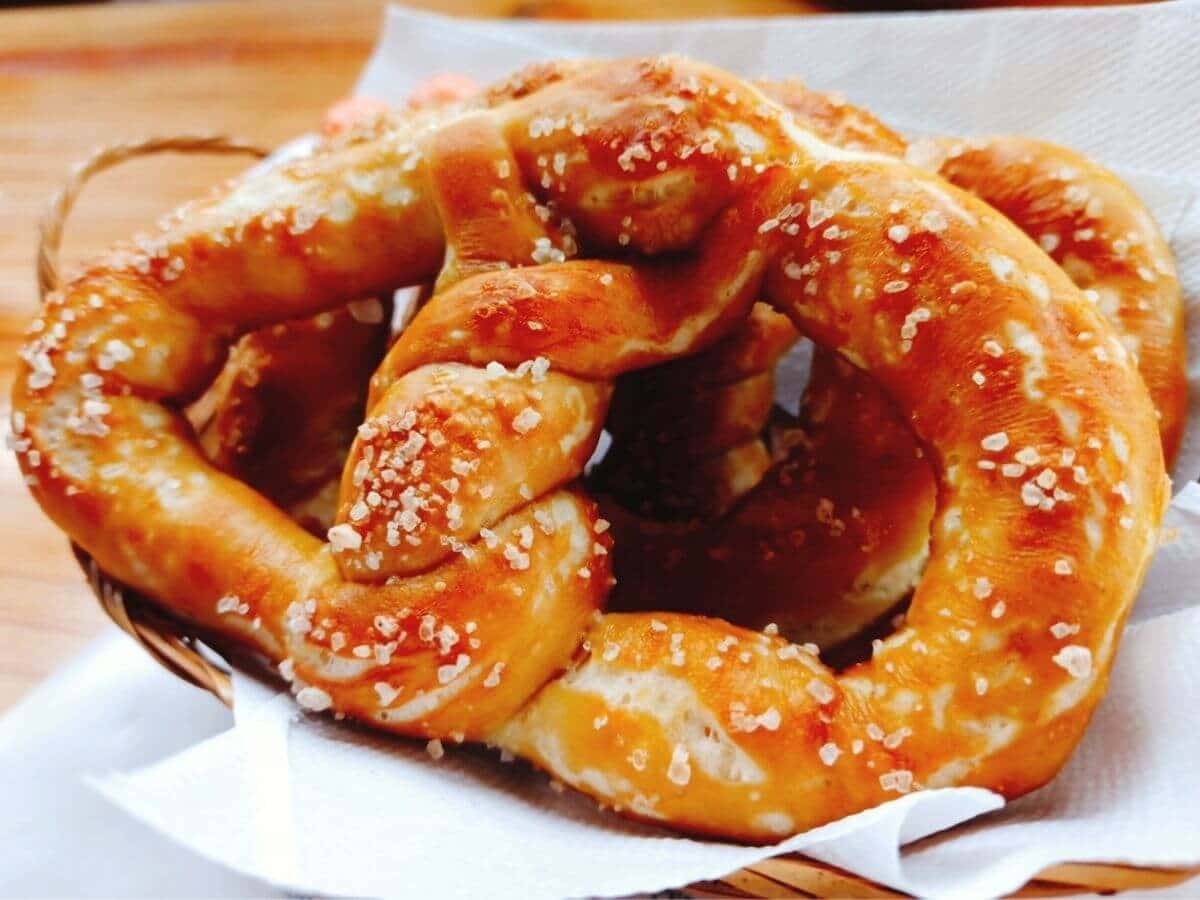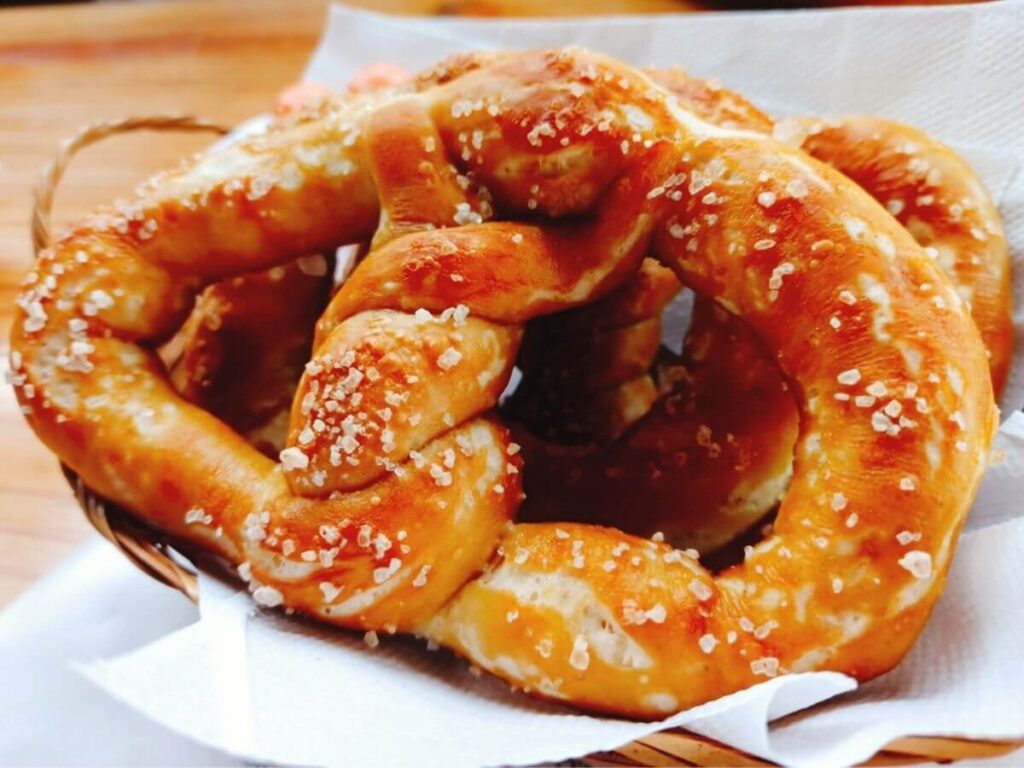 When serving chili for a party, soft pretzels are a fun idea. They can be your appetizer, along with some beer cheese dip. Or you can let everyone dunk them into their heaping bowls of chili.
Grilled Cheese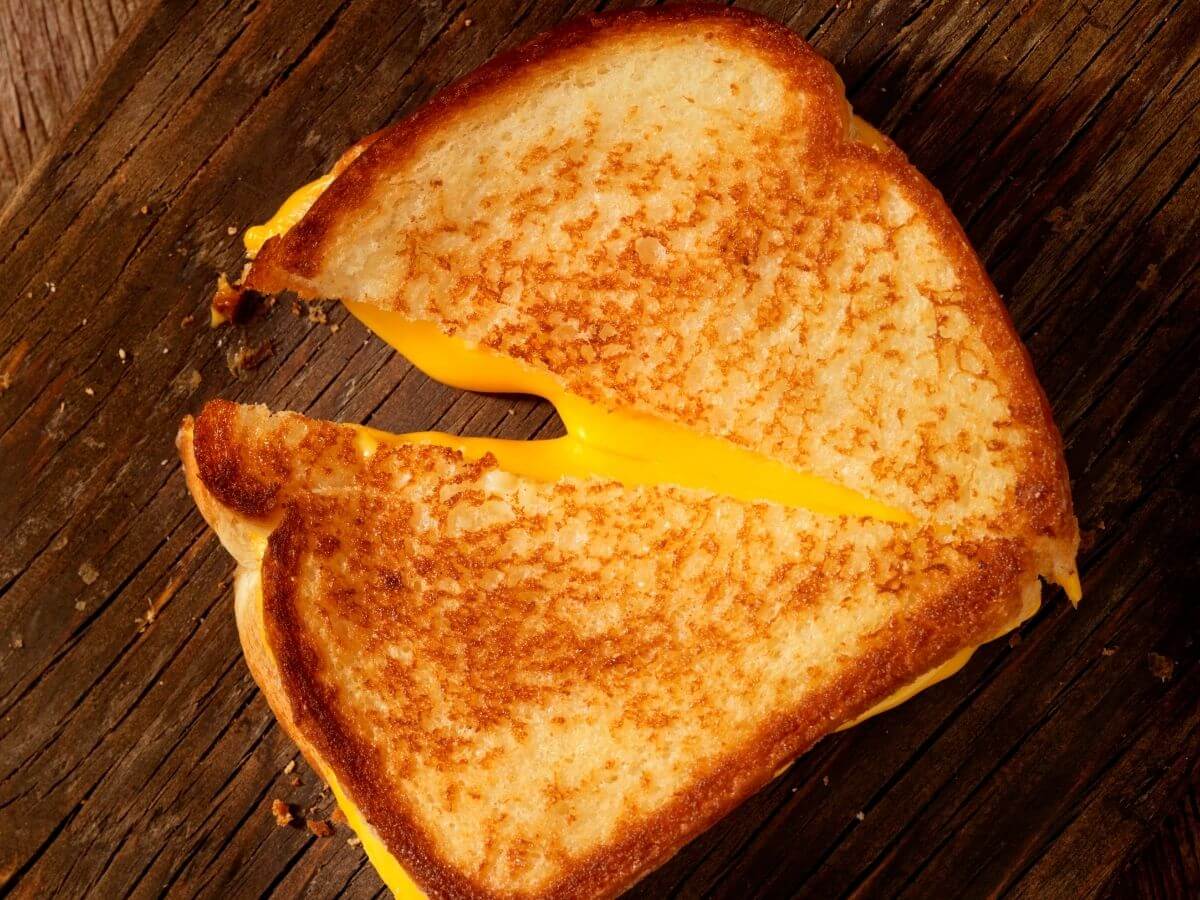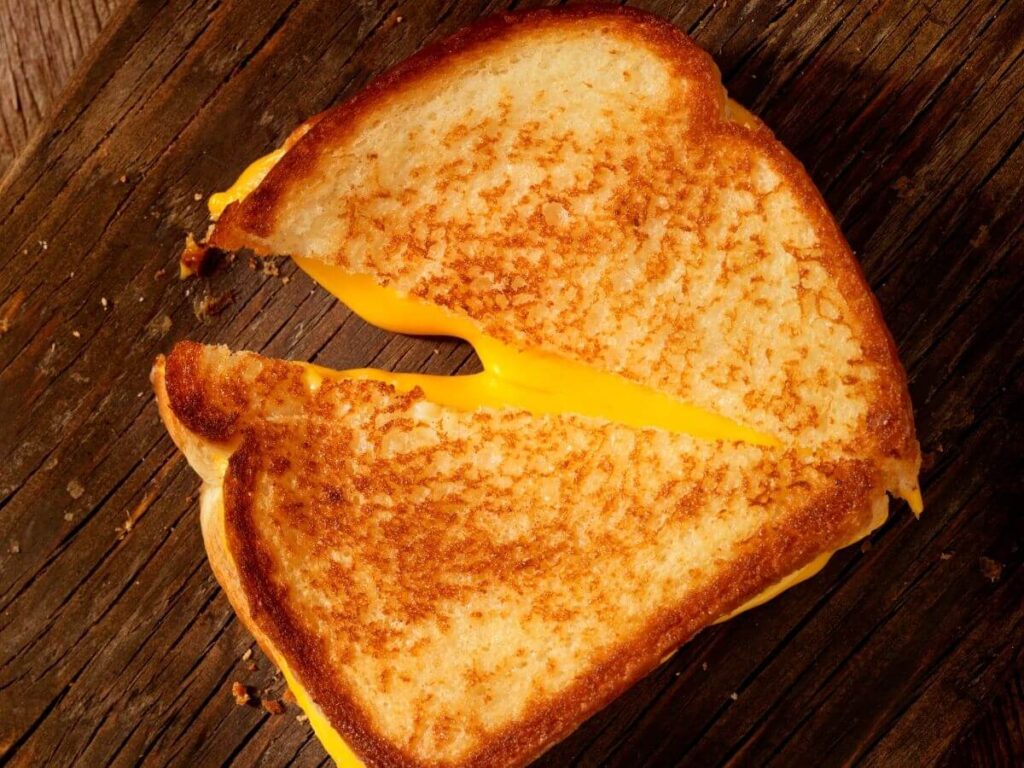 Grilled cheese is another comfort food that goes exceedingly well with a nice bowl of chili. While it's often associated with tomato soup, the tomato-rich base of chili is a perfect pairing too. For parties, you can cut them into bite-sized pieces and let everyone snag them to enjoy on the side.
Rice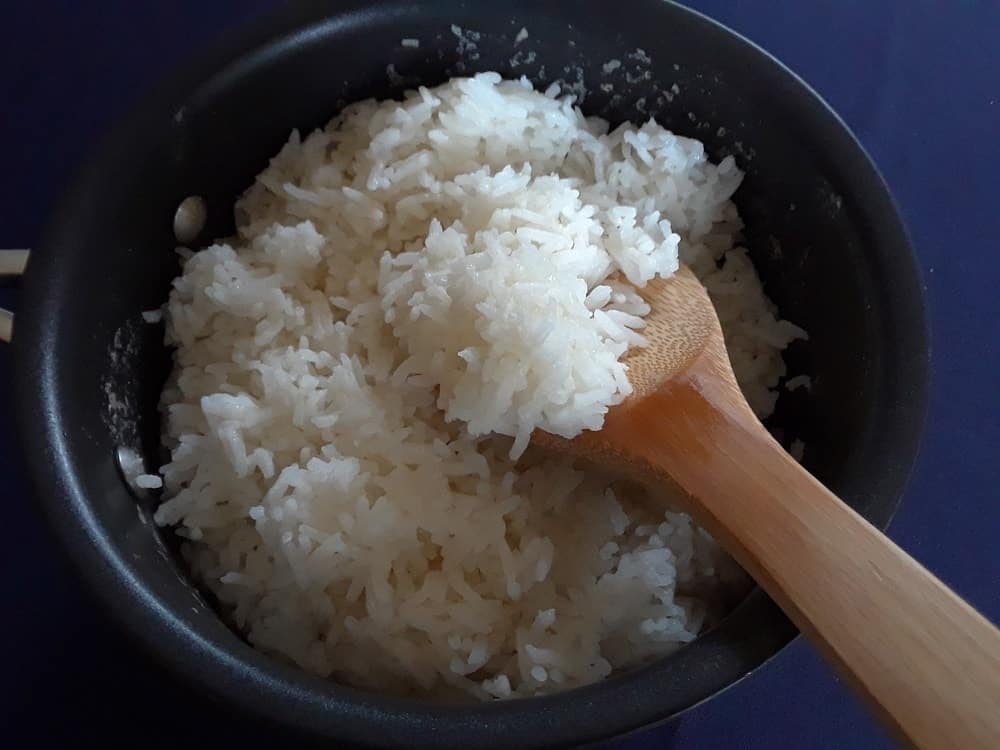 Some people hold firm to the belief that chili should always be served either on top of or alongside rice. If you're one of them, you won't want to forget to prepare rice to go with this meal!
Noodles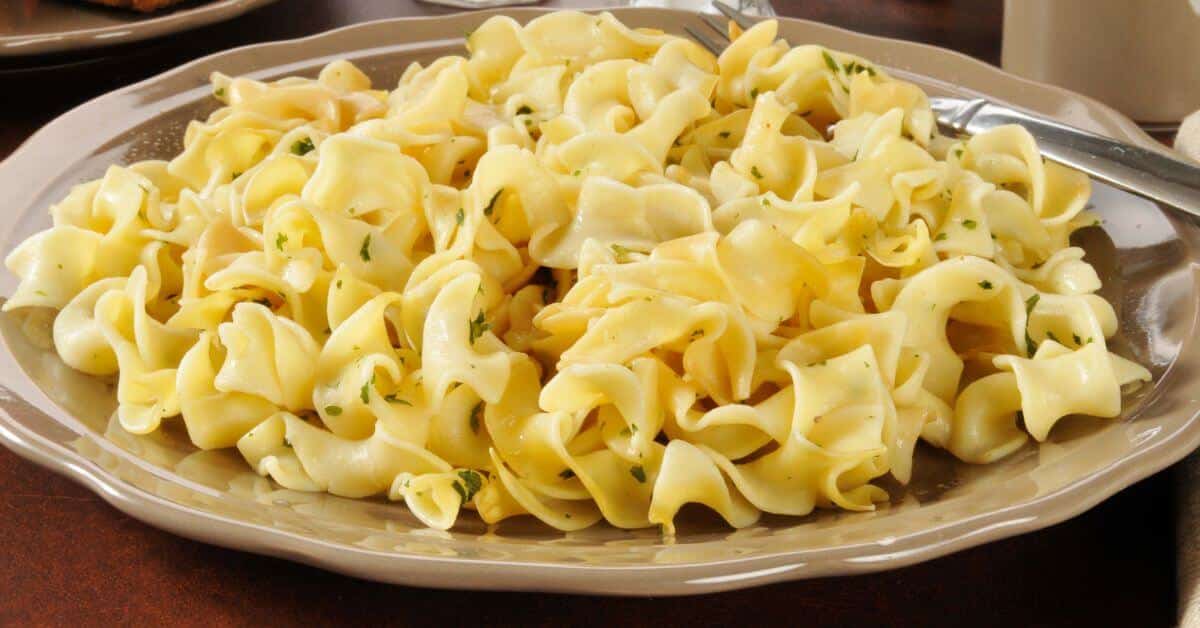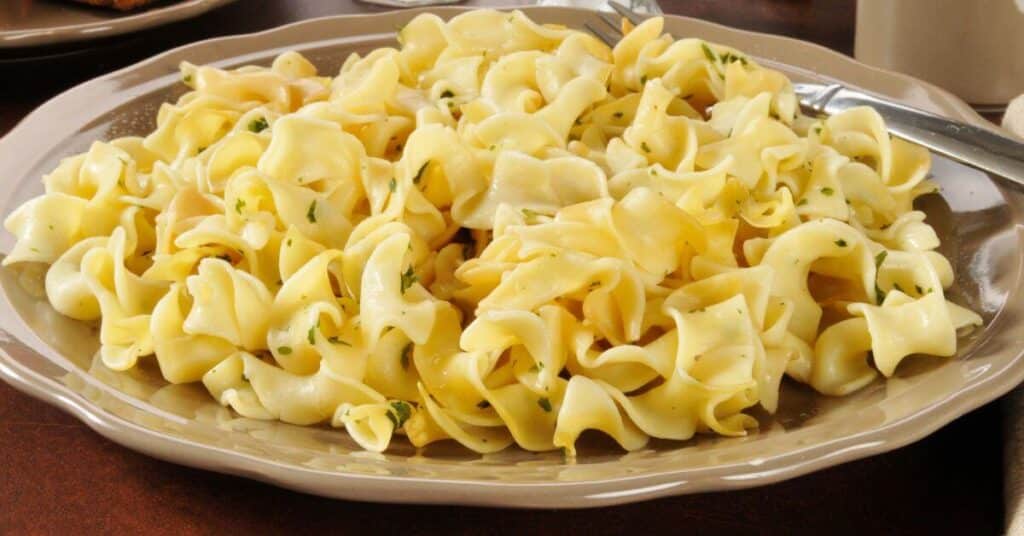 Similarly to how some people feel about rice and chili, others must eat it with noodles. Buttery egg noodles can be prepared in less than 15 minutes. If you're serving a crowd, having these to top your delicious chili will make everyone happy. And for picky eaters, who could say no to buttery noodles? Exactly!
Loaded Nachos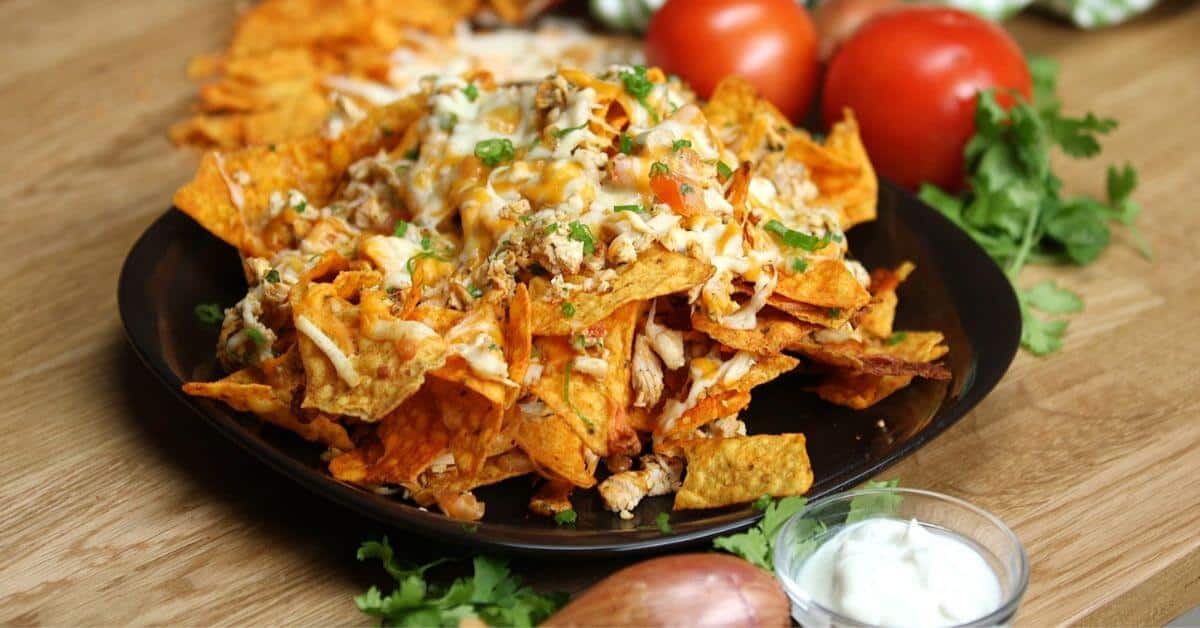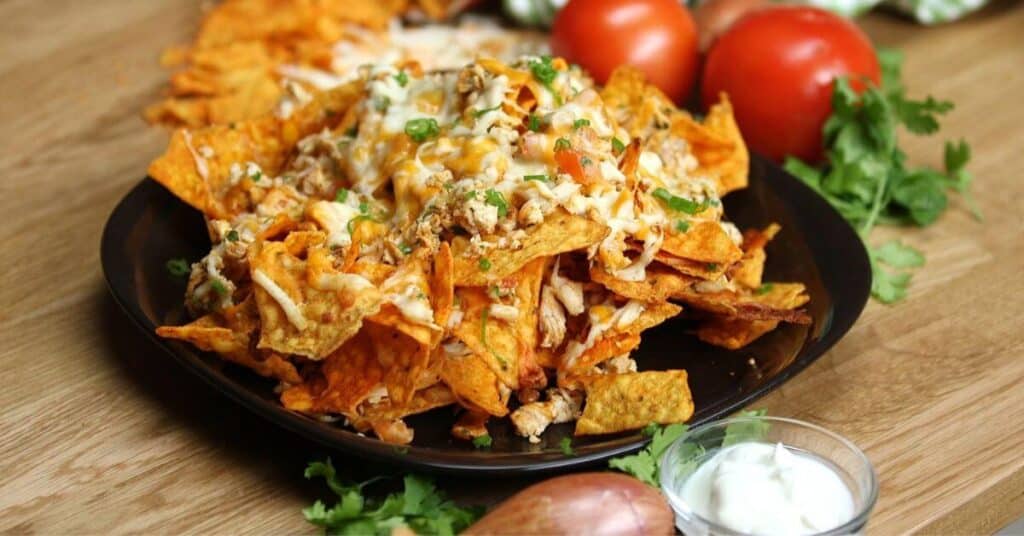 When wondering what sides go with chili, think about textures. Having diversity in crunch is a must when it comes to chili, so flank your slow-cooked creation with a massive party platter of crispy loaded nachos. All that cheese, salsa, sour cream, and guacamole is a winning combo when you serve it with chili.
Quesadillas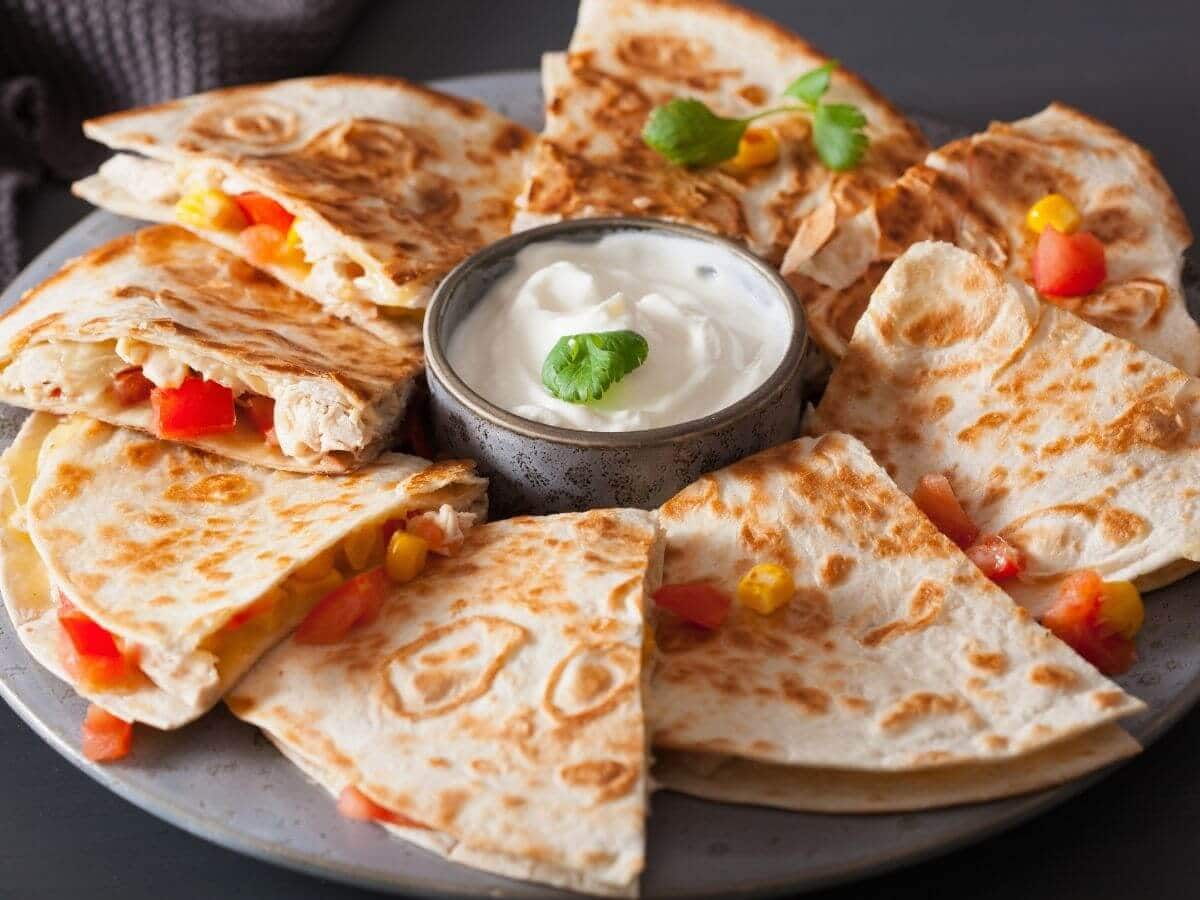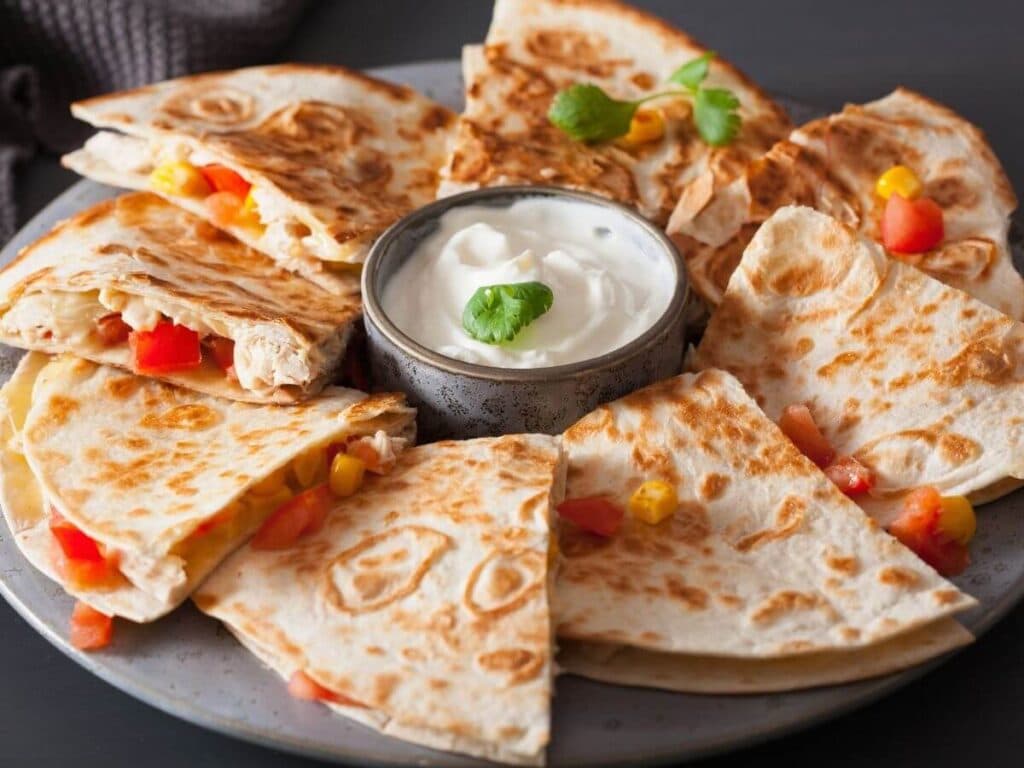 While you're at it, make some quesadillas to go with your chili, and everyone will swoon. They can be made with all kinds of cheeses, veggies, meats, or beans, and they take just minutes to make. They're the ultimate party food and the ultimate compadre for a chili dinner.
Onion Rings
Crispy on the outside with tender onions inside, even so-called onion haters love onion rings. That contrasting texture is a beautiful side dish for any style of chili, any time!
Garlic Bread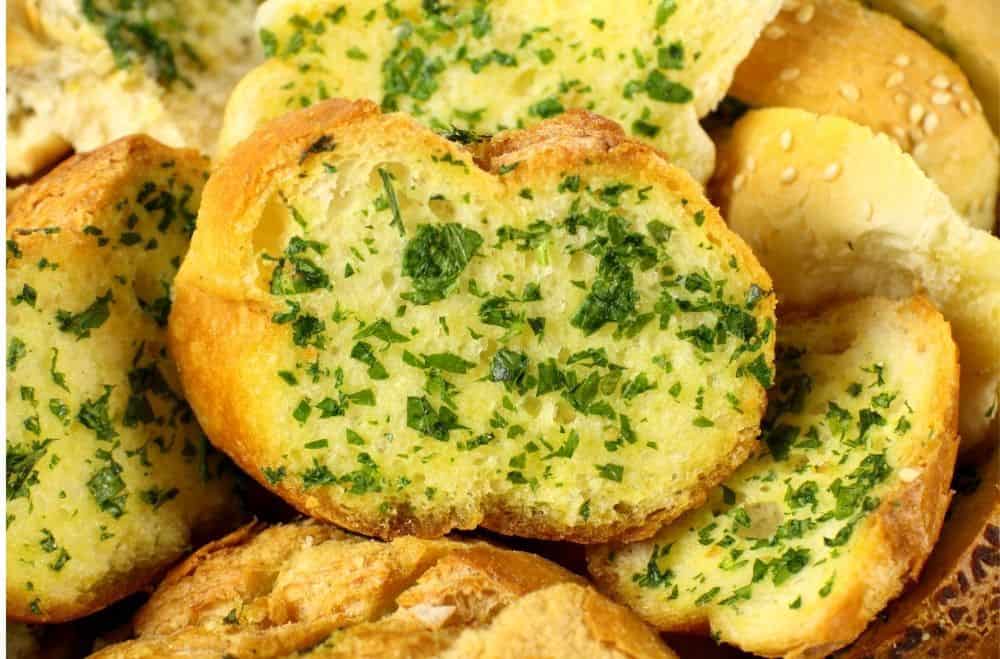 What sides go with chili for a weeknight family meal? Let garlic bread come to the rescue. If you're not the sort that pours chili on top of rice or noodles and you'd prefer a savory bread-based side, garlic bread is just amazing. It's buttery, garlicky, and, best of all, ready in minutes. Pop it in before you're ready to serve dinner, and you'll be all set!
Jalapeno Poppers
You can make your chili mild or make it 5-alarm in heat, but whatever you do, don't forget some jalapeno poppers on the side. This melty delight bursts with spicy, cheesy, and creamy flavors that everyone loves for parties or for any meal. Even better, wrap them with bacon, and you'll have more smoky flavors that will let your chili shine.
Garden Salad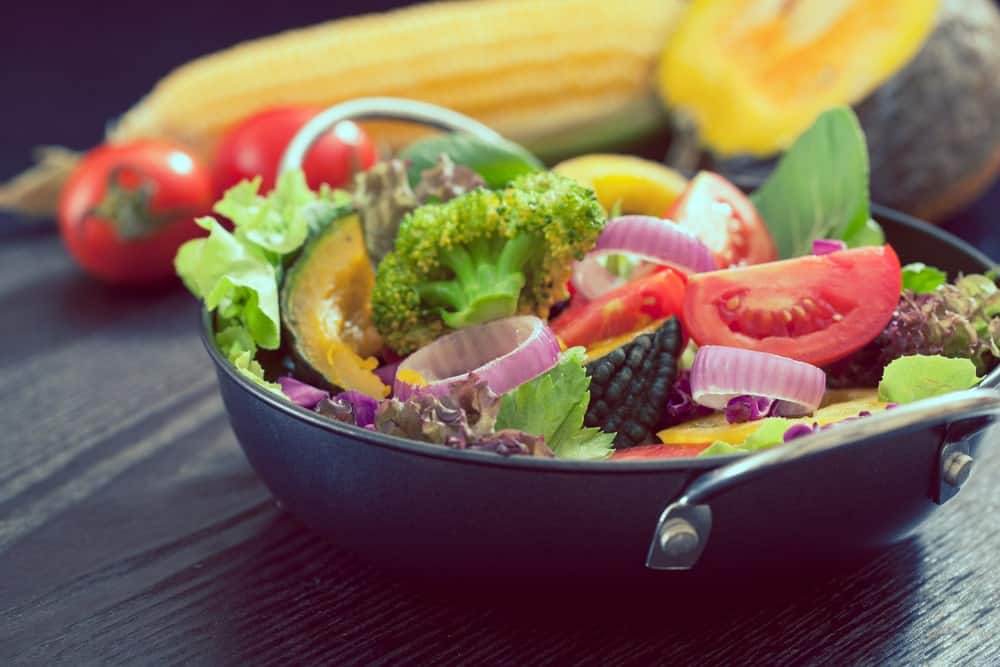 Even if your chili isn't so hot, a garden salad, or any green salad, is a great side dish to match. While chili includes onions, peppers, and tomatoes, a fresh perspective on the table is always encouraged. It adds a crispy and zesty element to the meal, especially when you use a refreshing lemon-based dressing to lighten things up.
Fruit Salad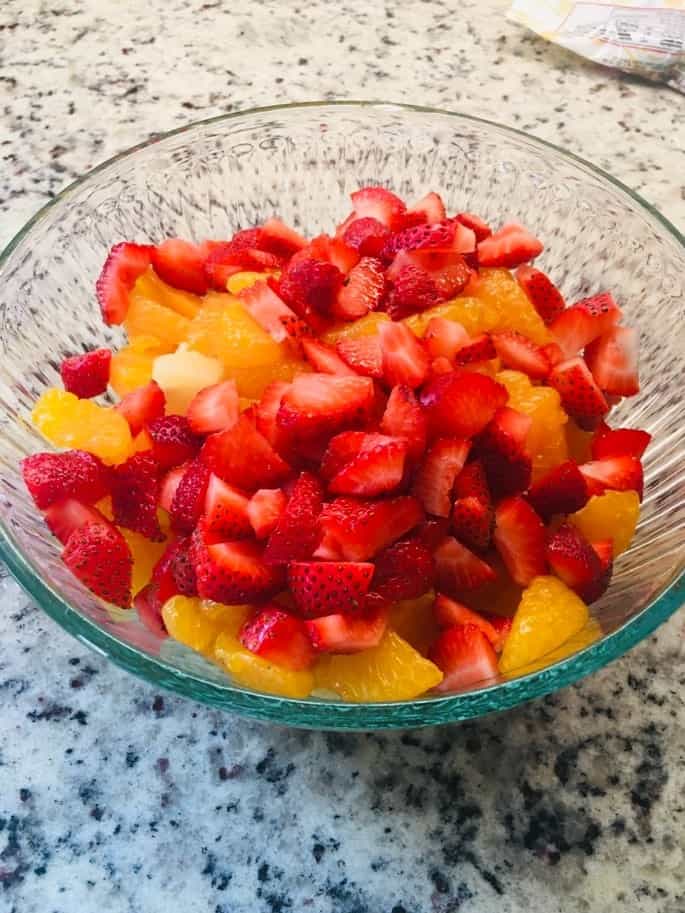 When serving your chili at a party, a great side dish that everyone will happily help themselves to is fruit salad. There are so many ways to make it, and with fresh, seasonal fruits, it provides the cooling sensation everyone needs after all that spice.
Grilled Meats
Everyone loves chili at a backyard barbecue or cookout. Set up an array of hot dogs, burgers, chicken, steak, and ribs, and you'll have one heck of a side to match your chili. While this might be extreme for a regular dinner, for a party, it's a winner!
Coleslaw
Since coleslaw can be made with a creamy mayo-based dressing or with something lighter, like an Asian-style sauce, you can add a delicious side to your chili. It's loaded with crunchy fresh veggies and plenty of tangy yet cooling flavors. Plus, you can make it ahead and simply serve it once it's time for dinner.
Potato Salad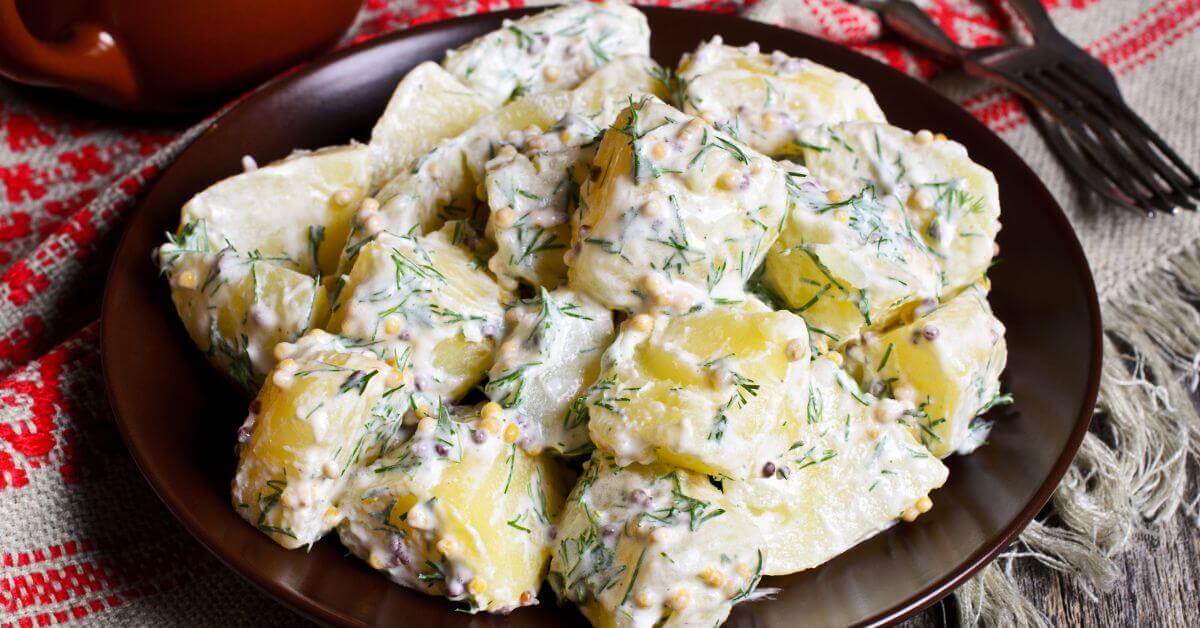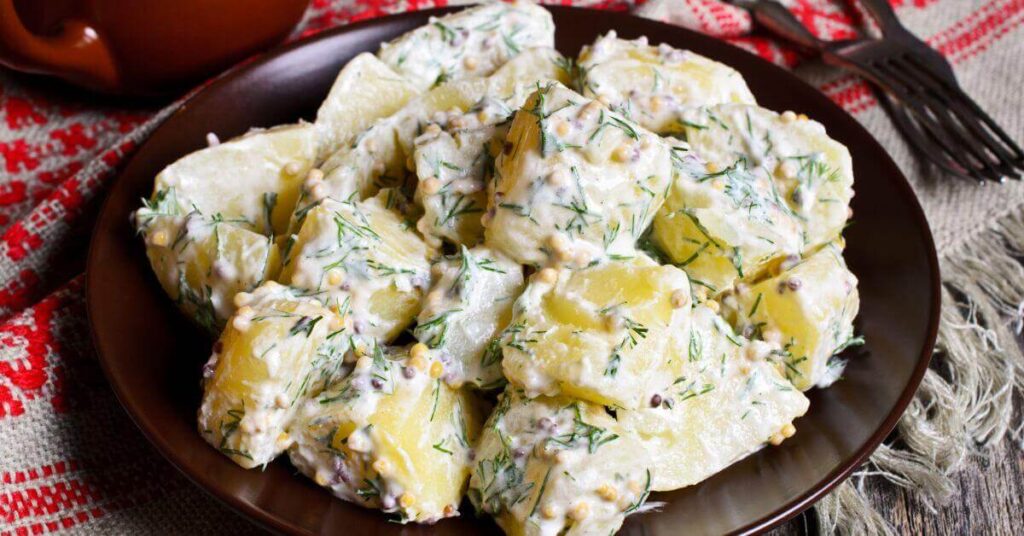 Another party pleaser, potato salad is a perfect cold side dish for chili. Whether you love it German style or made with fresh dill, this side holds up well to your meal.
Chips and Dips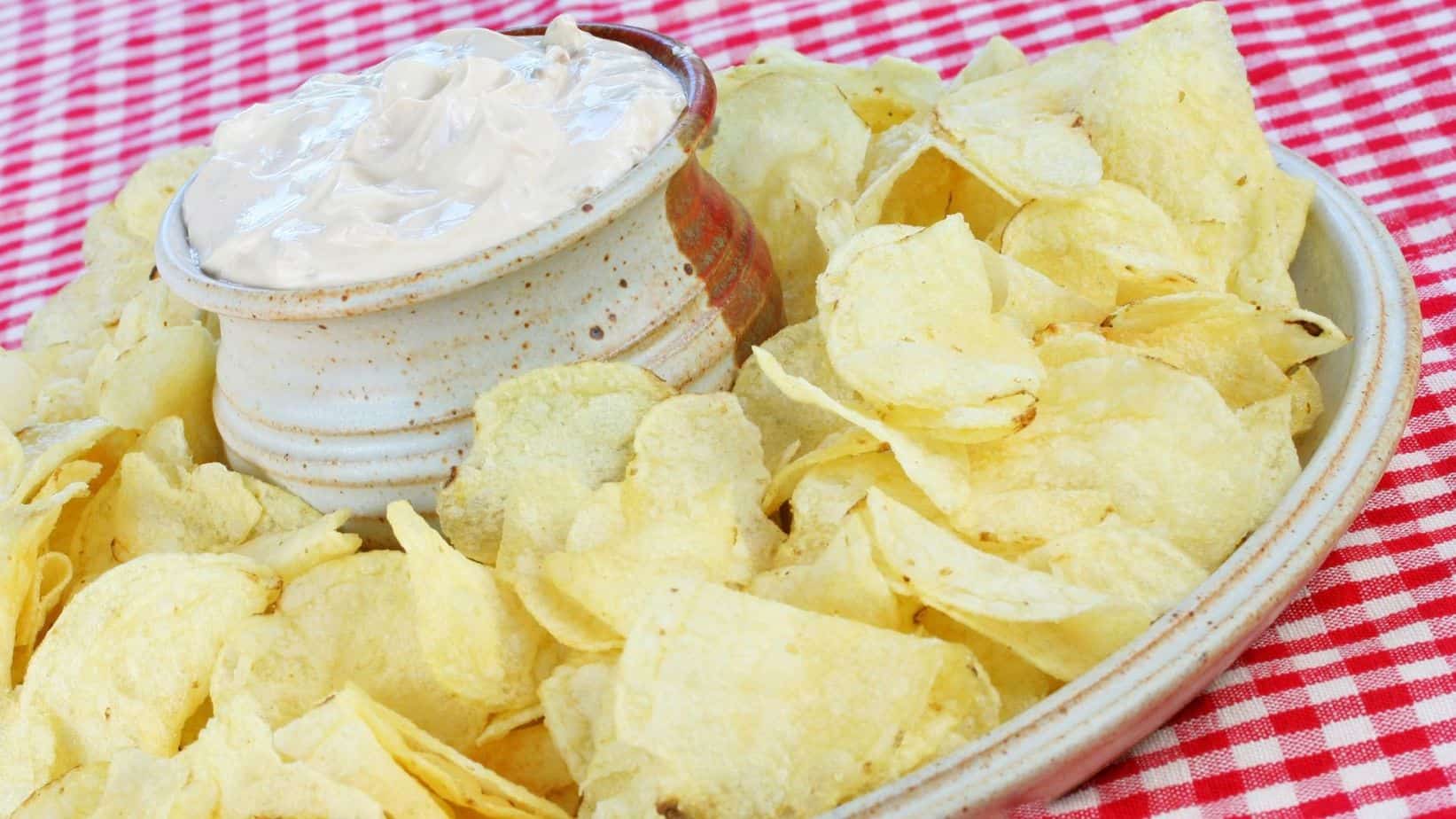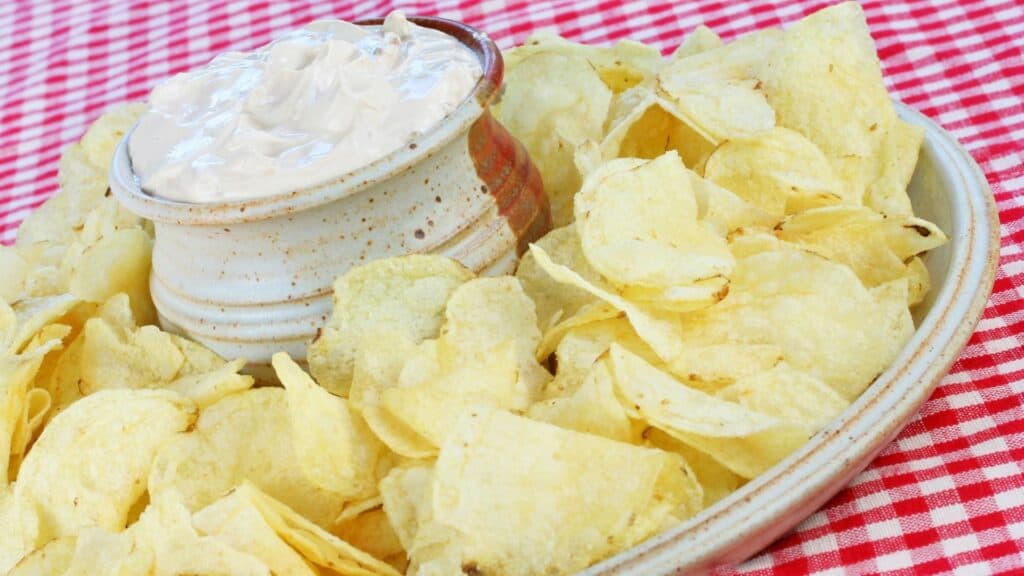 Chips are always a great option for chili. Some people love to crush them up on top, along with cheese, onions, sour cream, and other chili toppings. Others love to dunk them into the chili. Now everyone can have it their way! You can pick an array of potato chips or go with tortilla chips and bust out the salsa, queso, and guacamole to turn this chili meal into a full-fledged fiesta!
Now that you know what sides go with chili, you can score big for any meal!
You Might Also Like: