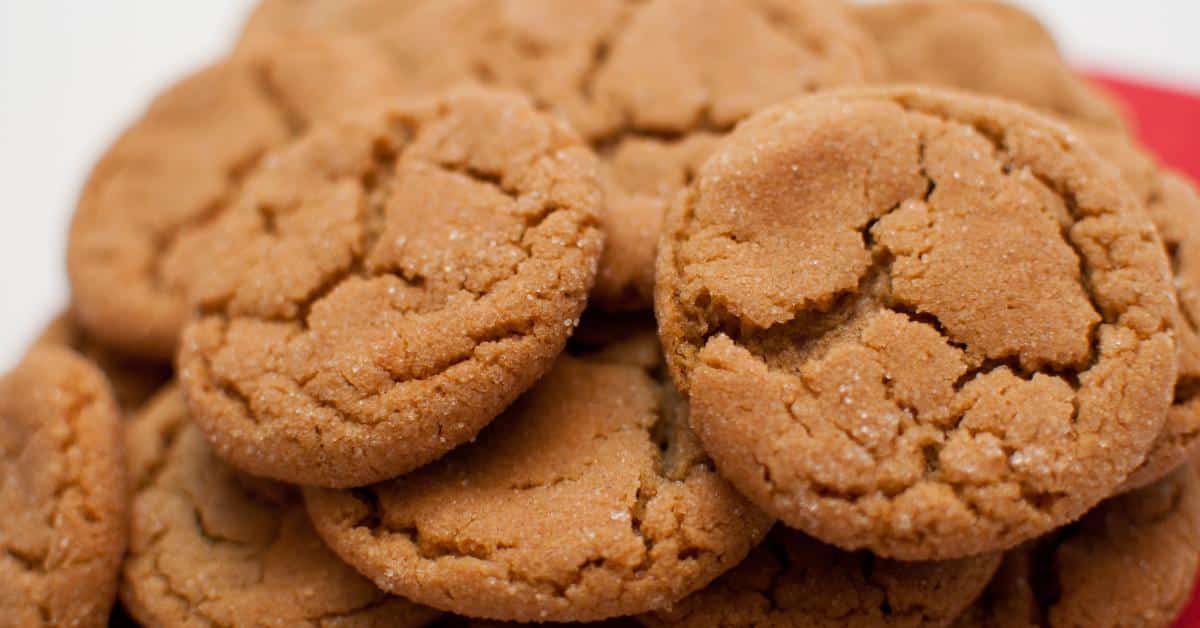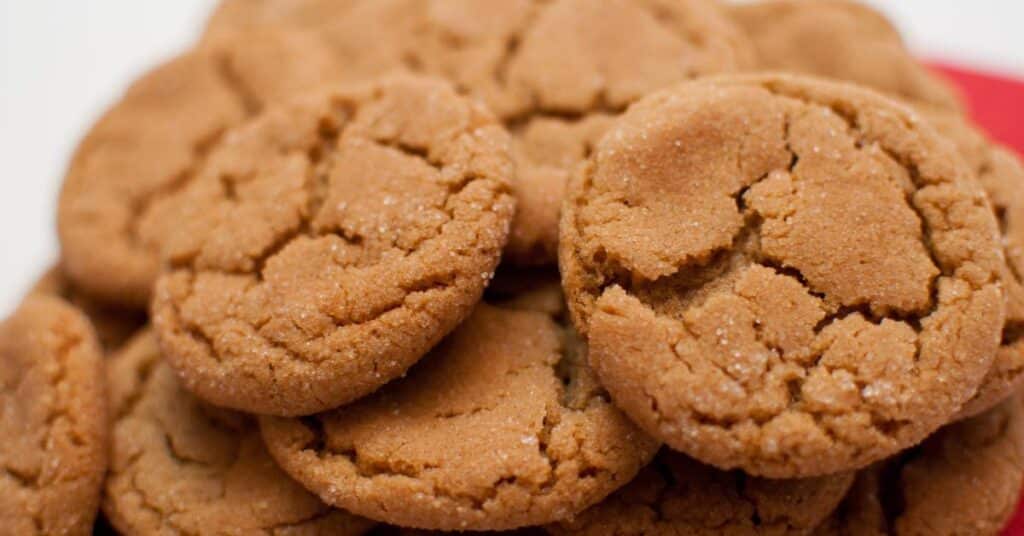 Do you have a few ginger snap cookies left over from the holidays? Don't worry; you don't have to waste a single crumb — stale or not! There are plenty of fun, creative and delicious recipes that use this beloved holiday staple as an ingredient.
From tasty trifles to creamy cheesecakes, there's something special (and surprisingly easy) for everyone. So if you're ready to get a little adventurous in the kitchen, let's make the most out of those lingering ginger snaps!
An icebox cake, or icebox pie, is the perfect no-bake dessert that's guaranteed to be a hit with family and friends.
This Gingersnap Icebox Cake is an especially delicious variation, as it features layers of Gingersnap cookies separated by cinnamon whipped cream – making it the perfect combination of sweet and spice.
Take an ordinary apple crisp to the next level with your leftover gingersnaps! Layering warm apple filling with crunchy, chewy ginger cookies turns this traditional dessert into a truly special treat.
Serve it topped with rich, creamy vanilla ice cream or fluffy whipped cream for an extra decadent touch. It's like having your own mini apple pie and gingersnap combo — what could be better?
When in doubt, turn it into a truffle! Put those leftover cookies to good use with these delicious Gingerbread Truffles. All it takes is a few minutes of prep, some cream cheese, and melted white chocolate. The result? A crunchy chocolate exterior envelops a creamy interior that's full of flavor from the crushed gingerbread cookies. Mmm.
Say goodbye to ordinary graham cracker crust and hello to something better! This gingersnap cheesecake is one of the most delicious desserts. The combination of crushed gingersnaps, butter, and sugar help create the base for this tasty treat.
Simply mix the ingredients together, press onto the bottom of a baking pan, and pour the cheesecake mixture over top. Bake for 18 minutes, and you'll be in cheesecake heaven!
Use your leftover dessert to make a moist and yummy bread pudding! Combine gingersnaps and raisins, and pour over a mixture of eggs, milk, and sugar. Then cover with foil and refrigerate for two hours. Preheat the oven to 325°F before baking the pudding for 45 minutes. The warm spices in the gingersnaps will give it a delicious aroma that'll have your mouth watering!
This holiday bark is the perfect sweet treat for the holiday season or—honestly— any time of the year. Combining gingersnap cookie crumbs, crystallized ginger, pretzels, caramels, pistachios, and cranberries makes for a delightful mix of salty-sweet.
All you have to do is melt some dark chocolate and spread it in a pan. Then sprinkle the gingerbread mixture over the chocolate and drizzle melted white chocolate over the top. Refrigerate for 1 hour, and you're done!
Take one of your favorite cookies and blend it up in a food processor to create the perfect spreadable treat—gingersnap butter! This delicious concoction is simply made by blending gingersnap cookies into crumbs and then mixing them with oil or butter. The result is a creamy, spreadable treat that is seriously irresistible.
Leftover gingersnap cookies are delightful when crumbled up and transformed into a gingersnap cookie crust. It's a buttery, warmly spiced crust that will elevate almost any holiday pie to the next level — from pumpkin pies to apple tarts. And to make things better, it's super easy to make!
That's right. You can use your leftover cookies to make deliciously decadent sweet potato casserole. All you need are soft gingersnap cookies, this simple recipe, some mashed sweet potatoes, and some mini marshmallows.
The result? A creamy, crunchy, sweet, and salty casserole that will have everyone (even the kids!) coming back for seconds.
These gingersnap bars are a must-have for any cookie lover. The creamy cream cheese filling pairs perfectly with the crunchy gingersnap base, creating a flavor and texture combination that will keep you coming back for more.
FAQs
What's the difference between gingerbread cookies and ginger snaps?
It all comes down to shape! Gingersnaps are rolled into bite-sized balls, while the gingerbread is flattened and cut into shapes. The flavor of the two is also slightly different, with gingersnap cookies being a bit sweeter and spicier than gingerbread.
​
How long do ginger snap cookies last?
You can keep your leftover ginger snap cookies in the fridge for up to 2–3 days and enjoy their delicious freshness. To keep the cookies moist and chewy, add an apple slice to your airtight container before putting it in the fridge.
If you don't think you'll be able to eat them all within that time frame (highly unlikely), you can always freeze them! After baking, let them cool completely and store them in a freezer bag or airtight sealed container.
​
Are ginger snaps good for you?
For starters, you can't go wrong with a cookie that supplies essential vitamins and minerals. What kind of vitamins and minerals? Iron, folate, calcium, and vitamin E are all included in the deliciousness of ginger snaps.
But what does this mean exactly? Folate is great for DNA production and reduces the risk of certain birth defects. Plus, every serving of ginger snaps contains 41 micrograms of folate, which is 10% of the recommended 400 micrograms healthy adults need each day. That's pretty impressive for a cookie!
Are ginger snaps gluten-free?
It depends on the recipe and the brand of ginger snaps. Some ginger snap recipes and brands may contain gluten-containing ingredients like wheat flour, while others may use gluten-free ingredients like rice flour or almond flour.
Do ginger snaps help with nausea?
According to some sources, ginger snaps may help with nausea. Livestrong reports that ginger snaps might help ease nausea (source: Livestrong). Ginger has long been a popular remedy for nausea, and ginger snaps contain ginger, which is known for its ability to alleviate nausea and vomiting (source: Healthline). However, it's important to note that more research is needed to determine the effectiveness of ginger snaps for nausea relief.
You Might Also Like: