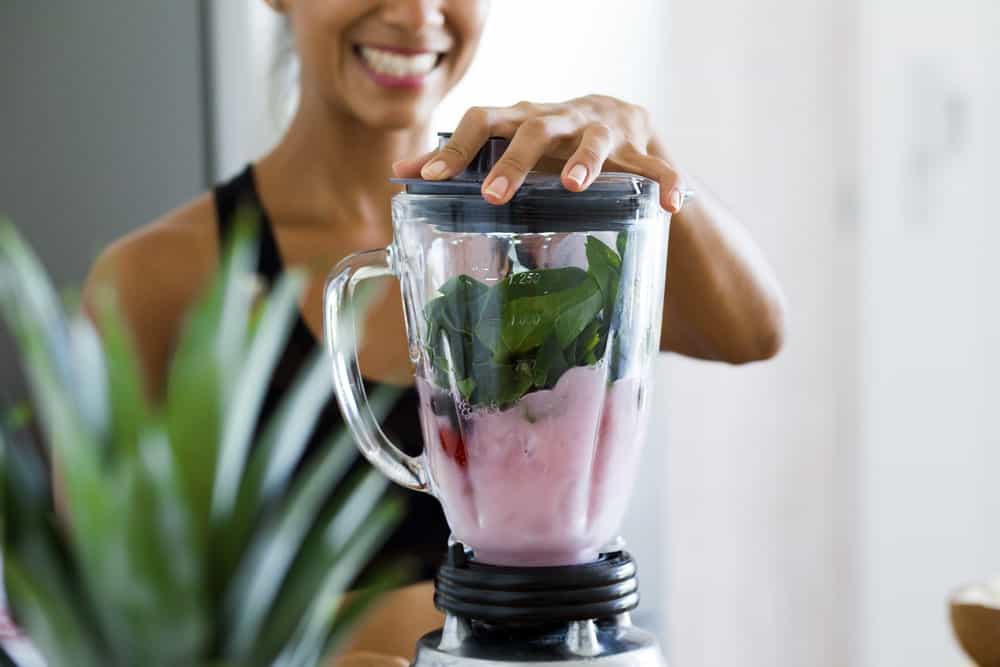 Want to buy a used Vitamix blender online at a lower cost? Smoothies, juices, and sauces are all made effortlessly with a blender, especially a Vitamix. But, you don't always want to spend your hard-earned cash on an expensive Vitamix.
Thankfully, there are so many places you can turn to to buy a used blender like a Vitamix online. Buying used saves you a ton of cash and you're even helping the environment.
So, where do you even buy a used blender online? Home Perch knows everything there is to know about home design and food, so, below, we've listed out our favorite websites to purchase used blenders online. However, every website is great for their own reasons, so you just have to check them out for yourself.
eBay
With new listings every day, eBay is a great place to turn to when looking for a used blender–especially a Vitamix–online. eBay is an online bidding site where you can find used blenders of all types depending on what you want or need the most.
People will list their used blenders for super low prices for you and others to bid on. The more bidders that a listing gets, the higher the price is going to be. If the price gets too high, you can always opt-out of the bid. Then, just wait a day or so and see what else the website has to offer.
Depending on how many bidders there are, eBay can give you the opportunity to get your used Vitamixes for prices that are absurdly low. You can save a ton of cash bidding on used blenders on eBay and they ship quickly to your home. Within a few weeks, you'll be making the smoothies or sauces of your dreams.
Vitamix.com
If you're looking for a high-quality Vitamix that's practically like new, head on over to Vitamix.com. This website is full of premium Vitamixes that were once used but are now certified reconditioned. This means that Vitamix has taken the time to inspect every blender they have and fix up any imperfections that they can. Because they have been reconditioned, they're offered at a discounted price you simply cannot ignore.
Vitamixes are some of the best blenders or food processors that you can buy. They've been in the business for years, continuously upgrading their technology to meet the needs of today's consumers.
No matter what you need to make or what kind of ingredients you need to know, there's a Vitamix processor that's perfect for your meals. From totally frozen fruit to squishy greens and other veggies, Vitamixes are meant to be able to handle it all. So, if you need something this versatile, a used Vitamix is definitely the way to go.
These certified reconditioned Vitamixes are sold at affordable prices and are available in myriads of different colors and styles. No matter what kind of Vitamix you're looking for, you can find one on Vitamix's website. With a website as committed to quality as Vitamix is, you know you're only getting the best of the best. So, for those looking exclusively for a high-quality true Vitamix blender, look no further.
Amazon
Believe it or not, even Amazon offers great used Vitamixes and other blenders for your enjoyment. Even though these Vitamixes have been used, they're still in great shape and should work just as you'd expect them to.
On Amazon, a seller must disclose what kind of damage or wear the blender has so you know exactly what to expect. On that same note, you can also read all about the type of blender, if the seller has sold others in the past, and what others have had to say about them.
If you're an Amazon Prime member, you'll be able to get your used blender from online straight to your house quicker than you ever thought possible. With Amazon Prime, you'll be seeing your Amazon driver arrive at your doorstep within just a few days. This is ideal if you're anxious to get started on some of your favorite smoothie recipes.
But, even if you don't have Amazon Prime, this website has been known to have much faster shipping times than others, and you're able to track your package's progress quite closely. This allows for ultimate confidence and trust in your Amazon delivery (and the safety of your used blender, of course).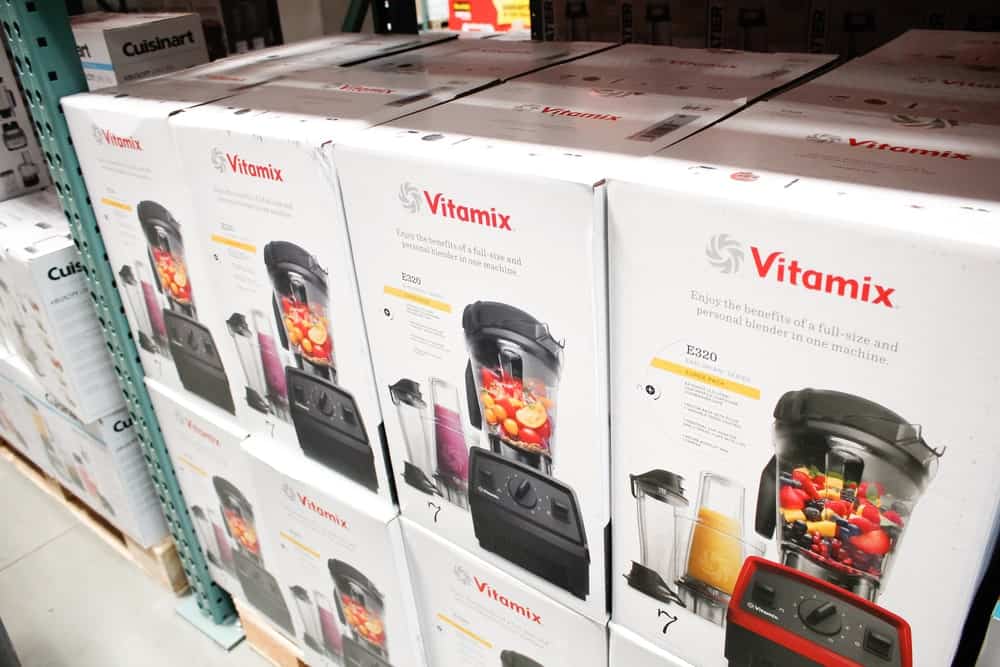 OfferUp
Download the app or log onto OfferUp and find the used blender of your dreams. OfferUp is a place for people all over the world to come together to buy and sell their used items.
With the huge amount of people using this website, you can find listings for used blenders of all types. Whether you want a Vitamix or something cheaper, you can search either in your area or all across the country to find the used blender that most appeals to both you and your wallet.
When you buy locally, you don't have to worry about shipping fees whatsoever. Instead, you can coordinate a place to pick up your used blender. You can choose to make this place public for added safety and security, though ultimately it's up to you.
If you find the perfect blender states away, don't worry, your seller will ship it right to you instead. No matter how you want to receive your used Vitamix, OfferUp helps to make that happen. Plus, everything is safe, secure, and totally legitimate.
Discount Juicers
Just as the name suggests, Discount Juicers is one of the best places to get a juicer at a discounted price.
This website sells some of the highest-quality juicers and has been since 1998. Because of this, they definitely know a thing or two about good juicers. Whether you're looking for a traditional blender, a citrus juicer, or even a wheatgrass juicer, Discount Juicers has some of the best used kitchen equipment on the market. Their website is slightly outdated, but it's still easy to navigate and offers more than most.
Discount Juicers makes the process of buying your used blender super easy, too. They offer clear instructions on how to order your blender, transit times, shipping and return policies, and so much more.
No matter what you're curious about with your used blender, Discount Juicers is here to give you all the answers you need–on top of your perfect blender, of course. Browse through their selections to see what piques your interest and get started on an order today.
Facebook Marketplace
You never know what your neighbors might be selling. With Facebook Marketplace, you can find out! Facebook Marketplace is an extension of Facebook that allows people from all over the world to buy and sell their goods and services.
You are able to see posts from people in your community, either selling their things or looking for certain equipment. If you're in the market for a used Vitamix or blender, this may be a great place to look. People post daily on here, and they're often selling their used blenders for prices that are much lower than where you'd find anywhere else. Simply put, people just want to get rid of their stuff!
Even if you don't see a used blender or Vitamix being sold on Facebook Marketplace, that's okay. You can post on there to let people know that you're in the market to buy one. Then, anyone who has an extra blender or knows someone who is selling one knows that you're looking. From there, you can get connected with anyone hoping to get rid of their used blender for some extra cash. How easy is that?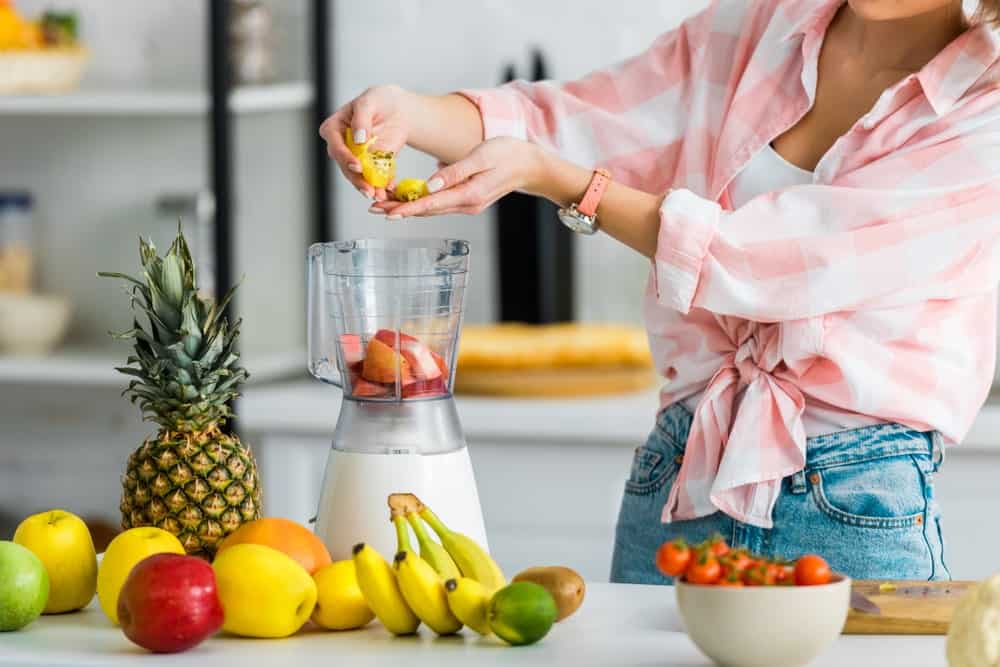 Craigslist
Finally, a great place to turn to find a used blender or Vitamix is Craigslist. Similar to Facebook Marketplace, Craigslist bases the listings you see off of your location; this way, everything stays local.
You'll see what people in the closest city to you are selling and what the prices are that they're offering. On Craigslist, sellers often list photos and detailed descriptions about the product, letting you know exactly how much wear these used blenders have gone through. If they don't mention it, all you have to do is ask! The seller can send you pictures directly.
From there, you can coordinate a time and place to make your transaction. Again, this totally depends on you and where you feel most comfortable doing so. This is nice because it mitigates shipping costs, so you're getting your used blender for even cheaper than you normally would.
Craigslist is updated by the minute, so if you don't find your perfect blender immediately, don't panic. You can always check back again tomorrow and see what else is up for sale.
Backmarket
Finally, you could turn to Backmarket to find the perfect used Vitamix or blender. Backmarket ensures that your products act like their brand-new, with each one being quality inspected for damages or wear and tear. The blenders will look perfect to the naked eye, and you'll hardly even be able to tell that they've been used before.
Along with this, Backmarket also offers a one-year warranty and 30-day-money-back guarantee if you don't like your product or it breaks within a year of you buying it. Backmarket is confident in their products that they offer these guarantees with every single product you buy. This just shows that this is a used goods site that you can easily put your trust into.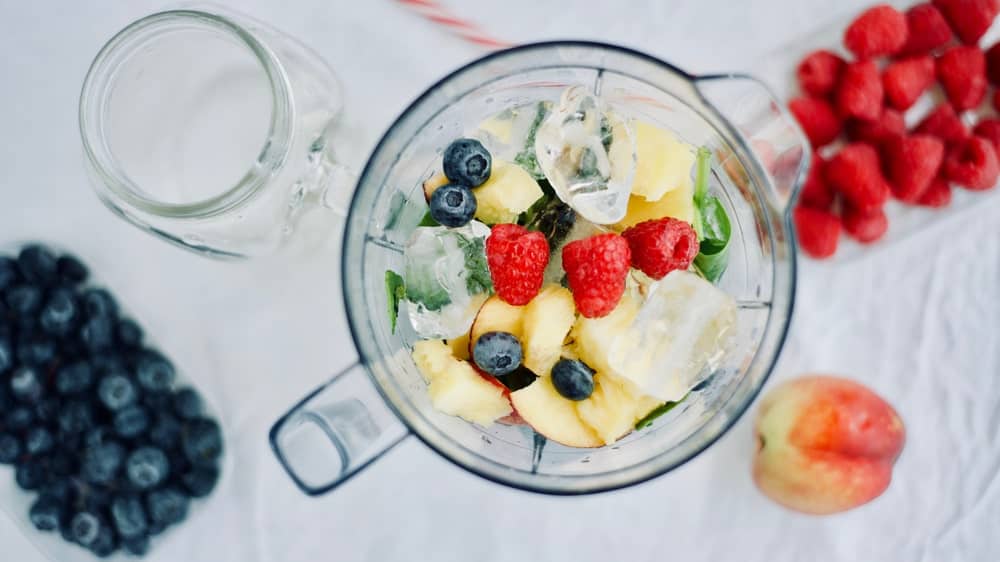 Buying Your Ideal Used Vitamix Blender
At the end of the day, it doesn't matter which website you choose. As long as you find a used blender or Vitamix that appeals to you, you're doing it right.
Take the time to ensure that you've found the right piece of equipment for your kitchen and your food endeavors, and then go from there. Understanding what kind of blender you need and why is key in finding the right used one online.
Whether you buy a used Blender off of Facebook or a used Vitamix off of their website is entirely up to you. No matter what, you'll be saving money and helping the Earth, all while enjoying kitchen equipment that's totally new to you. If you have any more questions about the right kitchen tools or even the best recipes, check out our blog for more.
You might like How to Make Your Own Quality Bistro Coffee Blends and 42 of the Best Online Candy Stores.