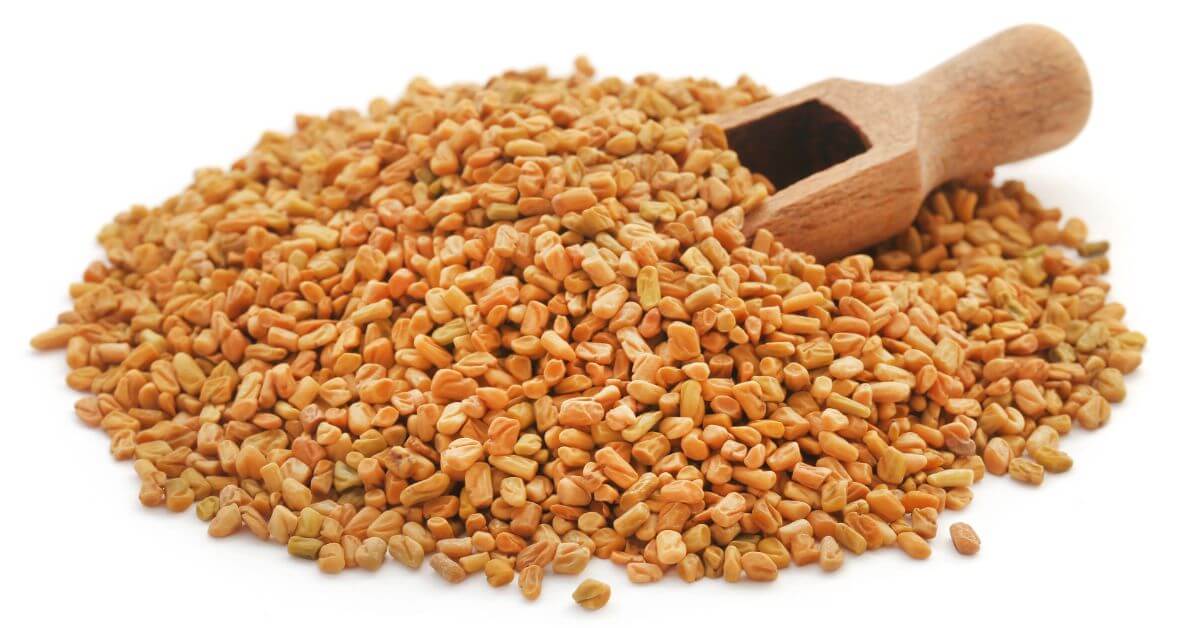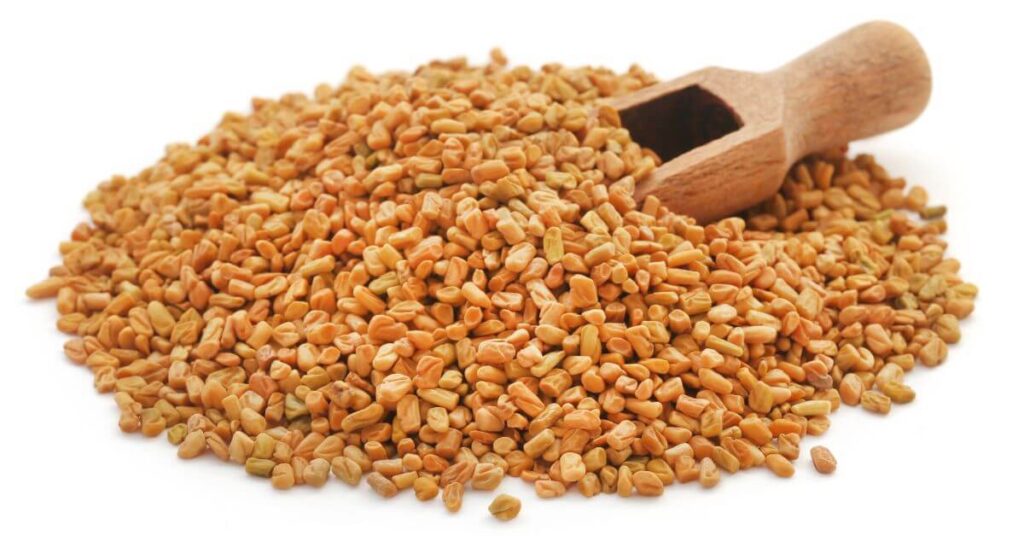 Learning to cook with fenugreek seeds is like unwrapping the gift of flavor! Expand your culinary horizons by mastering the delicious flavor of fenugreek seeds!
If you have been searching for a deliciously simple way to infuse sweetness into your savory dishes, you need fenugreek. This common ingredient in Indian cuisine is the key to perfect curries, flavorful spice rubs, and sumptuous soups. There is no limit to the flavorful potential of this ingredient; all you need is a little know-how! Let this guide lead you to the tasty prize that comes from learning how to cook with fenugreek seeds!
What are Fenugreek Seeds?
Fenugreek seeds come from a green, leafy herb, but the seed is used for cooking, not the leaves. Fenugreek seeds are tan and almost mitten-shaped. They have a flavor that surprises some people because they're very sweet and almost maple-like.
If you're familiar with the delicious layered and interesting flavors of Indian cuisine, then you have likely already tried fenugreek seeds. These tasty ingredients are a common addition to sauces, curries, stews, and other traditional Indian dishes.
Why Cook with Fenugreek Seeds?
When toasted or ground into recipes, fenugreek can add tons of wonderful syrup-esque flavor to your dishes. It's an exciting way to infuse some herbal sweetness without a lot of fuss.
Beyond just tasting delicious, fenugreek seeds can have some serious health benefits. These small seeds have tons of dietary fiber and iron. Additionally, they have high amounts of vitamin B6 and calcium, making them a healthy addition to your usual spice routine!
How to Store Fenugreek Seeds
Fenugreek seeds can be stored with other kitchen spices in a cool, dry spot in the pantry. Store the seeds in an airtight container for up to 6 months. After that point, they may lose flavor or quality and are best discarded.
How to Cook with Fenugreek Seeds
Fenugreek is a wonderfully flavorful way to add sweetness to tons of recipes. Use these ideas to get started learning how to cook with fenugreek seeds!
Curries
Indian chefs have long held the secret to over-the-top flavor in their simple yet flavorful methods. The trick to infusing a curry with the most possible flavor is to toast the herbs and spices.
To use fenugreek seeds in a curry, dry toast the seeds with other Indian seasonings, like cinnamon, cardamom, and curry. You can customize the blend of spices and seasonings to suit your exact tastes.
The seasonings will start to exude oils that are full of amazing flavors. Strain the whole spices and keep the oil to cook your veggies and meat.
Stews
One of the most amazing ways to get the full flavor of fenugreek seeds is to use them in slow-cooking dishes like a stew. They can bring a sweet and syrupy flavor to balance rich and spicy stews.
To craft a beautiful stew with fenugreek seeds, try sauteing the seeds in a little oil. Add in the onions, garlic, and other veggies, and cook. Mix meat and broth and cook the delicious stew until everything breaks down.
You can also use powdered fenugreek seeds as a seasoning to add to your favorite stewed recipe.
Stir-Fries
Stir-fries are already a wonderful medley of veggies and meat full of crispy cooked flavor. It's a great way to cook with fenugreek seeds and can help to balance overly spicy stir-fried dishes.
To make a stir-fry with fenugreek seeds, add the seeds to a scorching hot wok with other veggies. Allow them to cook until aromatic, and then add sauces or seasonings to taste.
Butter
Craft your own mapley sweet clarified butter with fenugreek seeds. It's a great way to add an herbal and sweet flavor to many dishes.
Place a few fenugreek seeds in a pot on the stovetop over medium-low heat. Add butter and melt it down, stirring often. Skim the fat off the top of the butter and strain out the fenugreek seeds. Save this butter to stir into curry, rice, soup, or whatever you crave!
Dips
Fenugreek seeds can be delicious, even raw. Make them into a delectable dip for flatbread, chips, and more.
Soak the seed to soften them and place them in a food processor. Add spinach and olive oil and pulse to a beautiful puree. Seasonal to taste and serve with your favorite dippable snacks.
Spice Rub
A spice rub is a perfect way to use fenugreek seeds. It's a great way to balance the sweet flavor of the seed with other flavors. A spice rub with fenugreek seeds can be used on meats, veggies, and tofu.
To make a spice rub with fenugreek seeds, start by grinding the seeds. Mix them with chili powder, onion powder, garlic powder, cumin, salt, and pepper. Customize the blend to suit your tastes, then rub it on your choice of meat or veggies. Once mixed, you can even stir this spice blend into sauces and other dishes as well!
F.A.Q.
Do Fenugreek Seeds Make You Lose Weight?
Surprisingly, yes. These small seeds can be a great helper on the path toward weight loss. They can help decrease your appetite and make you feel fuller. If you're trying to lose weight, try using these methods to cook fenugreek seeds to jumpstart your loss.
Final Thoughts
Knowing how to cook with fenugreek seeds can make your meals more exciting. With these delicious ideas, you can start a delectable journey toward complex and tasty dishes!
Additional Kitchen Resources
If you loved learning more about the deliciously complex flavors of fenugreek, keep exploring more interesting flavors with these tasty resources!