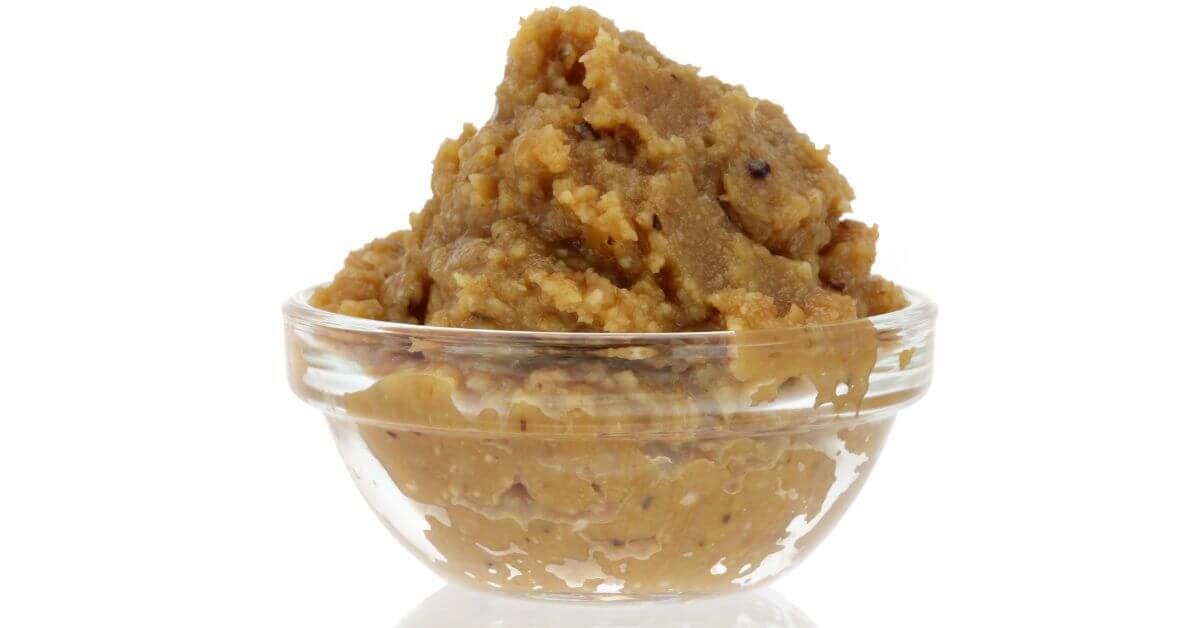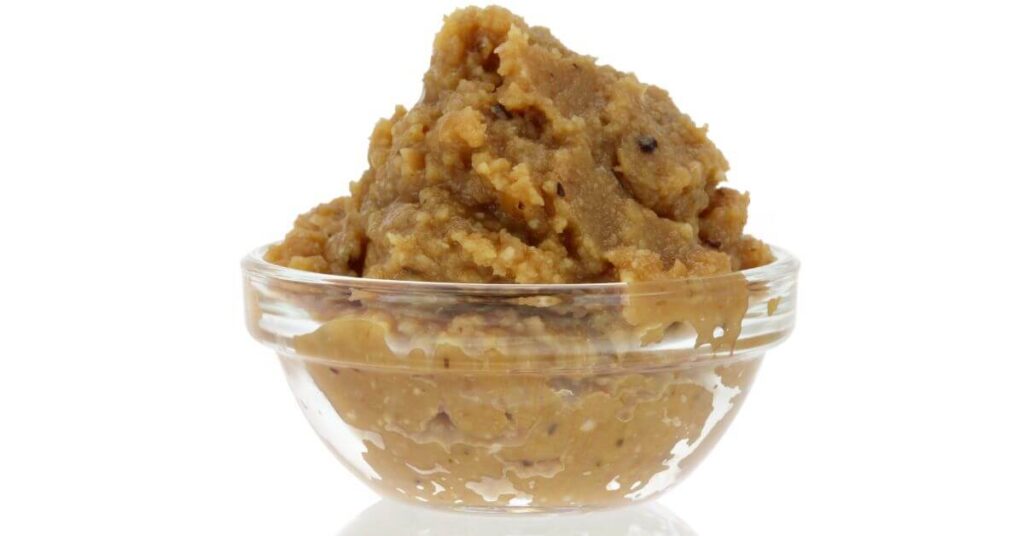 If you want to perfectly season a dish with only one ingredient, you need miso paste. There is nothing as easy or delicious as knowing how to cook with miso paste!
If you love cooking economically, you're always looking for new ways to add flavor without too much fuss. There is nothing more economical or delicious than miso paste. With this handy ingredient, you can transform practically any dish with one scoop. Become the master of thrifty cooking by learning to cook with miso paste!
What is Miso Paste?
Soybeans have an unlimited number of applications in the culinary world, but none are as delicious as miso paste. Miso paste is made with fermented soybeans and salt. It is packed with delicious flavors that will remind you of soy sauce.
Some versions of miso paste add grains like barley or rice to the soybeans for an even more irresistible fermented flavor.
Why Cook with Miso Paste?
Miso paste is a very simple way to infuse a dish with lots of salty, umami flavor. It is very versatile in its applications and easy to use. Once you know how to cook with miso paste, you unlock a world of tasty savory flavors.
Miso paste is more than just a flavor sensation; it also has many nutrients. It's rich in manganese, copper, and vitamin K. However, miso paste is very high in sodium, so it should always be enjoyed in moderation.
How to Store Miso Paste
Although miso paste is a fermented food, it should be treated like a perishable food. Once the miso paste is opened, it can be stored in the fridge for up to 1 year. Be sure to keep miso paste in an airtight container to maximize the freshness.
How to Cook with Miso Paste
Learning how to cook with miso paste can unlock so many delectably salty and fermented flavors in your cooking. Use these helpful tips to get started working with miso paste!
Soup
The most famous use for miso paste is in a deliciously light bowl of miso soup. This simple yet flavorful Japanese staple is an amazingly easy way to use this tasty staple. Prepare a dashi broth and then remove it from the heat.
After taking it off the heat, stir the miso paste into the soup until it dissolves. It's best to complete this step after taking the broth off the heat because boiling it may cook off some of the miso's delicious flavor and health benefits.
Glaze
Making a sticky glaze for meat, veggies, and more is the perfect way to use miso paste. It adds flavor and irresistibly sticky texture to anything you brush it on and is so easy to make.
Mix miso paste, brown sugar, vinegar, and soy sauce. Customize the glaze with heat or sesame oil; remember to taste and adjust. Brush this gummy glaze on anything you can imagine for grilling, sauteing, and more!
Marinade
Making a miso paste marinade is the perfect way to get tons of slaty and fermented flavors into any dish you imagine. Like the miso glaze, you can be creative with the combinations you use in a marinade. Plus, marinades work on practically anything!
To make a miso paste marinade, mix the miso paste, water or broth, sugar, and your favorite seasonings. Place your choice of meat, veggies, tofu, or beans into the marinade and let sit for up to 24 hours before cooking.
Dressing
Miso paste dressing is an amazing way to cook with miso paste and is very customizable. This delicious dressing can be used on salads, slaws, grain bowls, and more.
To make a basic miso paste dressing, mix sesame or olive oil, miso paste, and citrus juice. You can customize this blend with peanut butter, sesame seeds, vinegar, and more. After mixing, drizzle the dressing on whatever you like and store the extra in an airtight container in the fridge.
Butter
Miso paste is endlessly useful. It can be mixed into many flavorful dishes in surprising ways. One delicious way to cook with miso paste is to make miso butter,
Miso butter is made from two very easy ingredients, miso paste and butter. To make this airy and flavorful condiment, whip butter and miso paste in the food processor until airy and smooth.
Don't feel like making your miso butter? You can also purchase it on Amazon.
Spread miso butter on the bread for grilled sandwiches or mix it with cooked vegetables. You can use this savory spread anywhere you want salt and creamy buttered flavor.
Stir Fry
A stir fry is a flavorful place to use miso paste. Plus, it's so easy! Make your favorite blend of stir-fried veggies and meats, and then stir a spoonful of miso paste into the wok. Taste the blend and add soy sauce, hot sauce, or whatever else you think the tasty medley needs, and enjoy!
F.A.Q.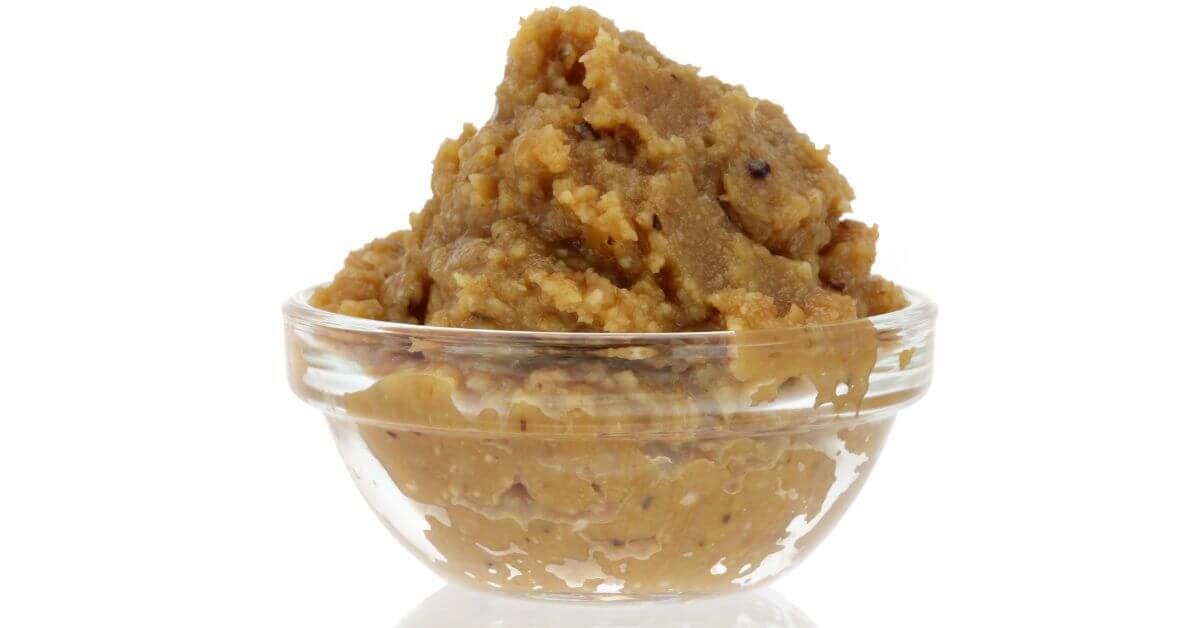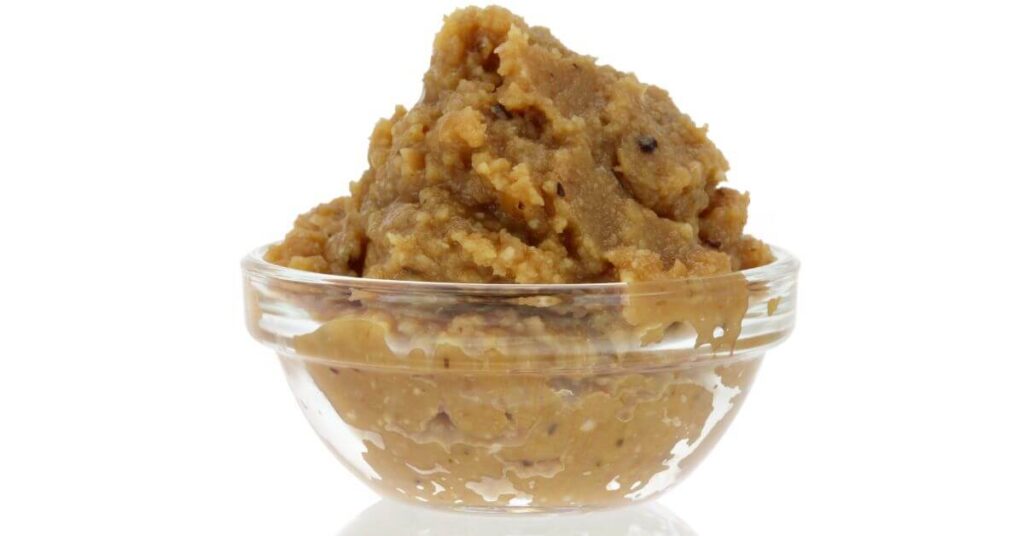 Is Miso Paste Gluten-Free?
Yes! Miso paste is naturally gluten-free and generally prepared in gluten-free facilities. Miso paste is also typically vegan-friendly and vegetarian-friendly, but always read the labels to be sure!
Final Thoughts
The key to making incredible savory dishes with only one ingredient is knowing how to cook with miso paste. It's the most incredible recipe elevator and can transform the way you cook. Use this awesome guide to help you start your journey to amazing flavor!
Additional Kitchen Resources
After so much deliciously savory flavor from the miso paste, you're probably craving something sweet. Make the perfect after-miso dessert with these sweet kitchen resources!