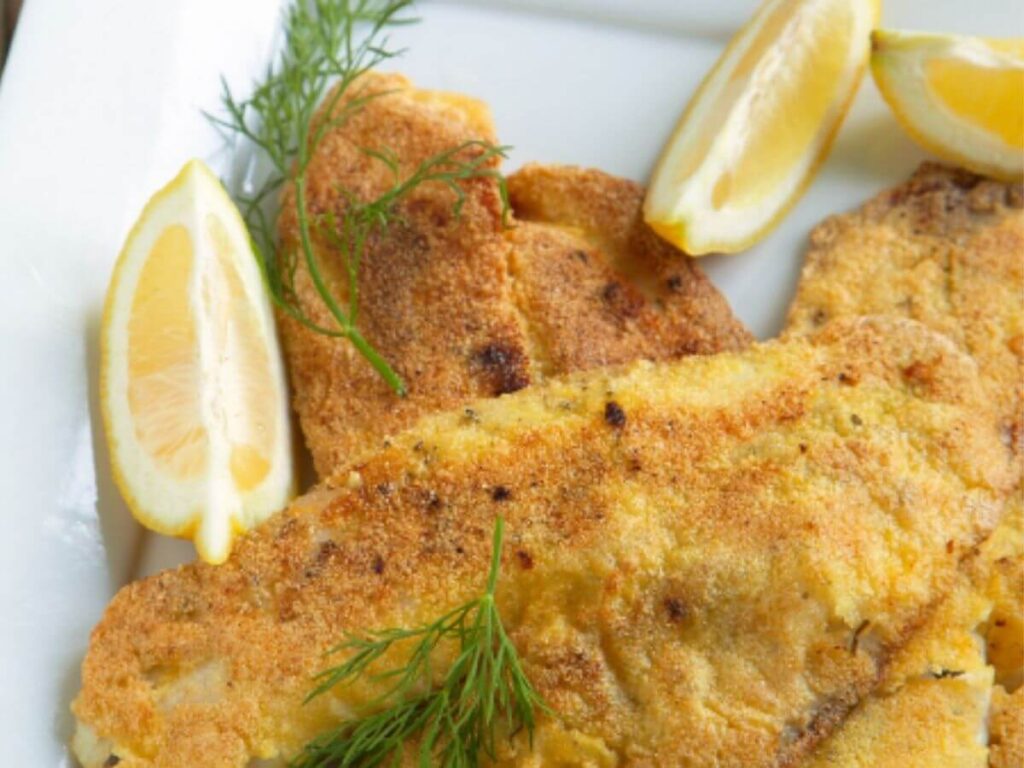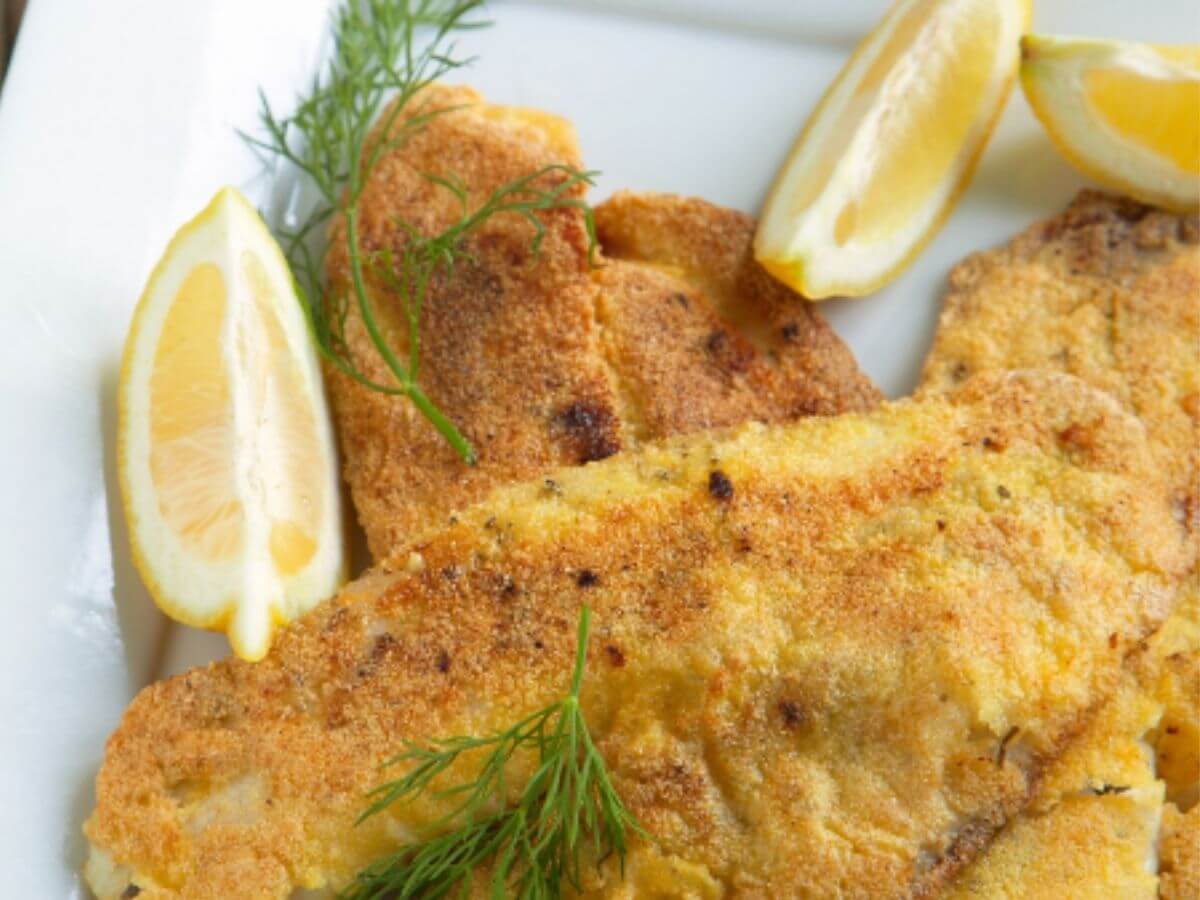 Cornmeal Fried Fish features a golden, flaky exterior and a tender, delicate inside. In a matter of minutes, you'll have an incredible lunch or supper entrée option. This dish pairs perfectly with various foods, including fries, fresh salad, and coleslaw! Keep reading to learn how to fry fish with cornmeal.
How To Fry Fish With Cornmeal
This recipe requires only a few ingredients, which are listed below. But you know what? It's incredibly delectable and well worth the time spent frying it. I used cornmeal rather than regular flour or batter to coat it, making it extra crispy and delicious.
Ingredients
Directions
Combine the cornmeal, flour, salt, and pepper in a bowl.
Coat the fish fillets in the cornmeal mixture and shake off any excess cornmeal.
On medium heat, heat the oil.
Place the fish fillets, skin side down, to the pan and fry for 3-4 minutes or until nicely golden brown.
Take it out with a slotted spoon and place it on a plate lined with kitchen paper to soak up the extra oil, and then drizzle with lemon juice.
Serve immediately with your favorite sauce. Enjoy!
Serving Options
Most people have a fondness for fish and chips. However, the possibilities are endless when it comes to serving this dish. Serve it sprinkled with salt and vinegar, gravy and cheese sauce, or simply a delicious garlic and mayo sauce. Choose whatever appeals to you and satisfies your palate.
Delicious served with a fresh salad or simply serve with the regular roasted peas for a complete dinner that is always a favorite with children and adults alike.
Serve with a spicy tartar sauce on the side, made with mayonnaise, garlic, onions, seasoned with hot pepper, mustard, hot sauce, and salt. You won't find a better combo than this.
Ingredients Substitutions And Variations
How Do You Know When Your Deep-Fried Fish Is Done?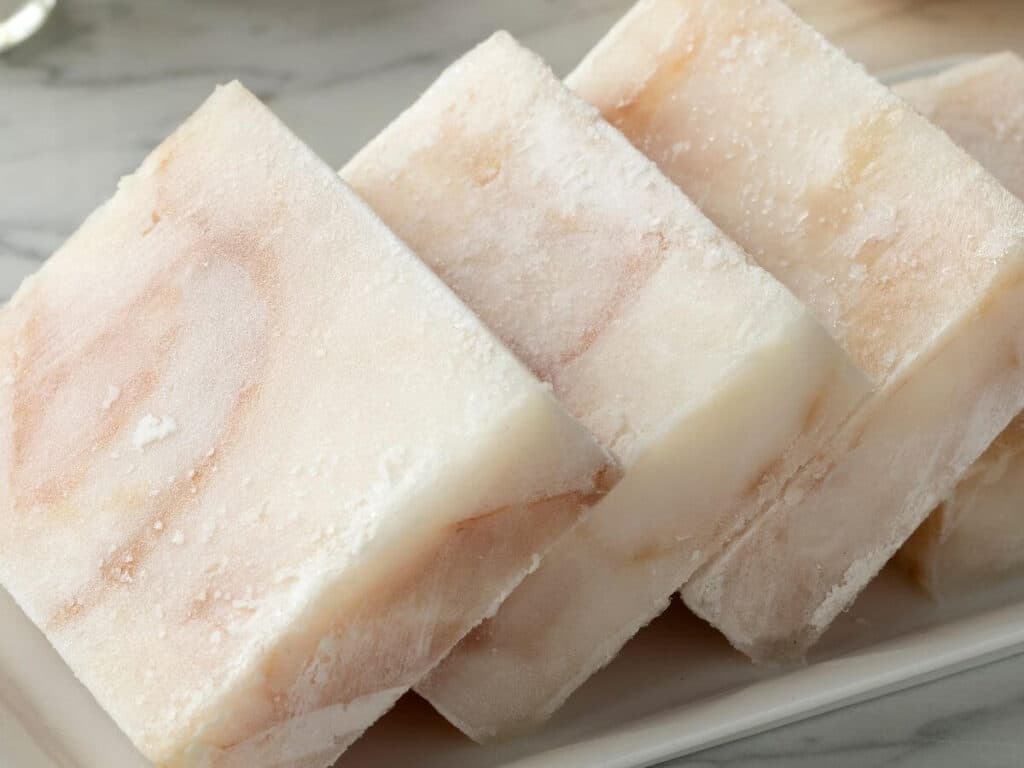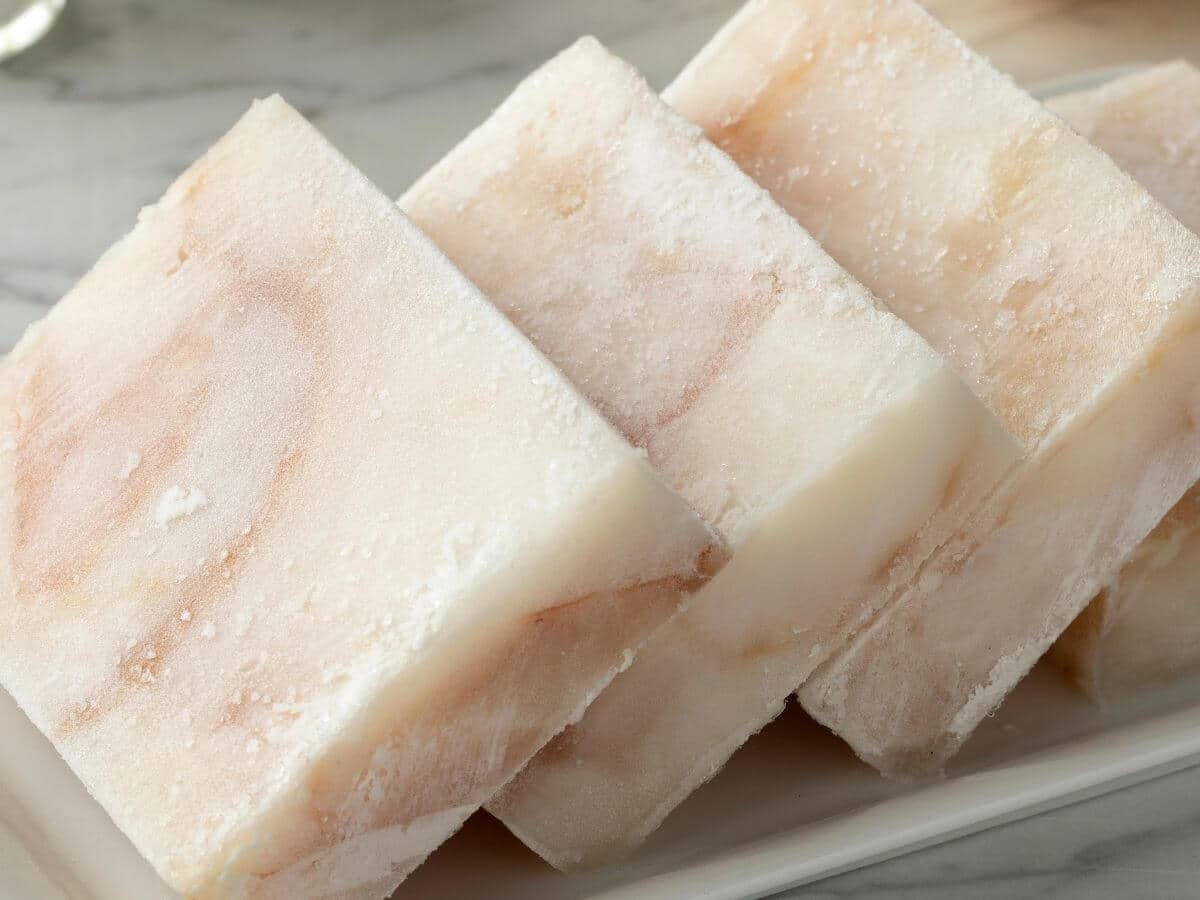 When ready, your fish should have an internal temperature of 145° F. When the fish is cooked, and the coating has crisped up, carefully take the fillets out from oil using a skimmer and set them on a wire rack or plate lined paper towel to drain excess oil.
How Do You Maintain The Crispiness Of Deep-Fried Fish?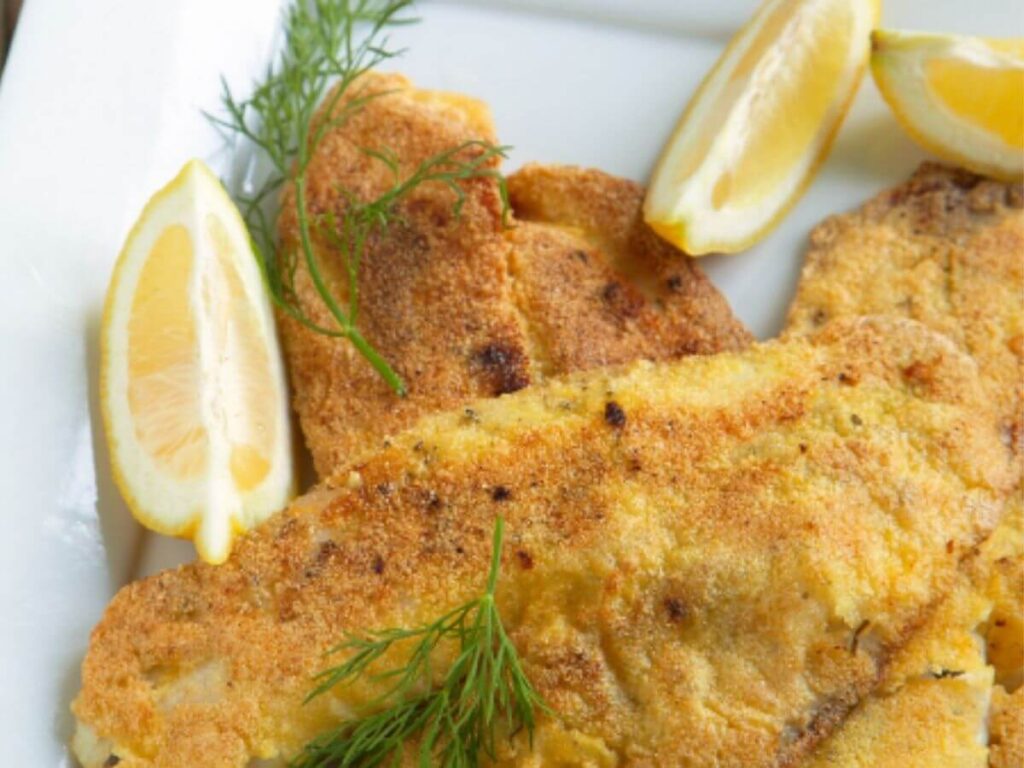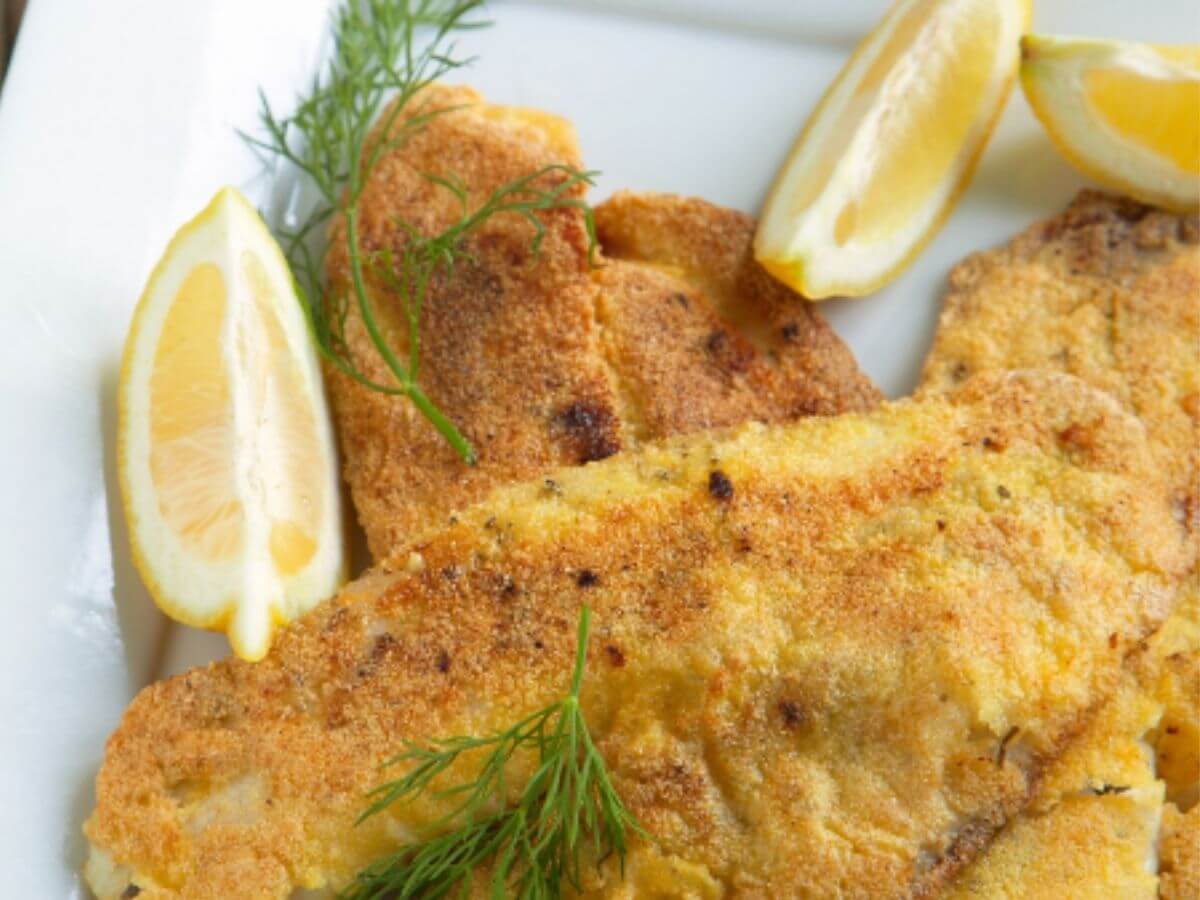 The best way to keep your fried fish crispy is to place the fried fish on the metal cooling rack.
Place the rack on top of a cookie sheet to enable the oil to trickle to the bottom. This way, the fish will retain its crispiness and prevent it from becoming soggy. And your guests will be delighted.
Chef's Notes
So this is an incredibly delicious and easy fried fish with cornmeal recipe that I'm sure will be finished in a matter of seconds. Give it a try; it is far better than any take-away!
You Might Also Like: