This post may contain affiliate links. If you make a purchase through links on our site, we may earn a small commission.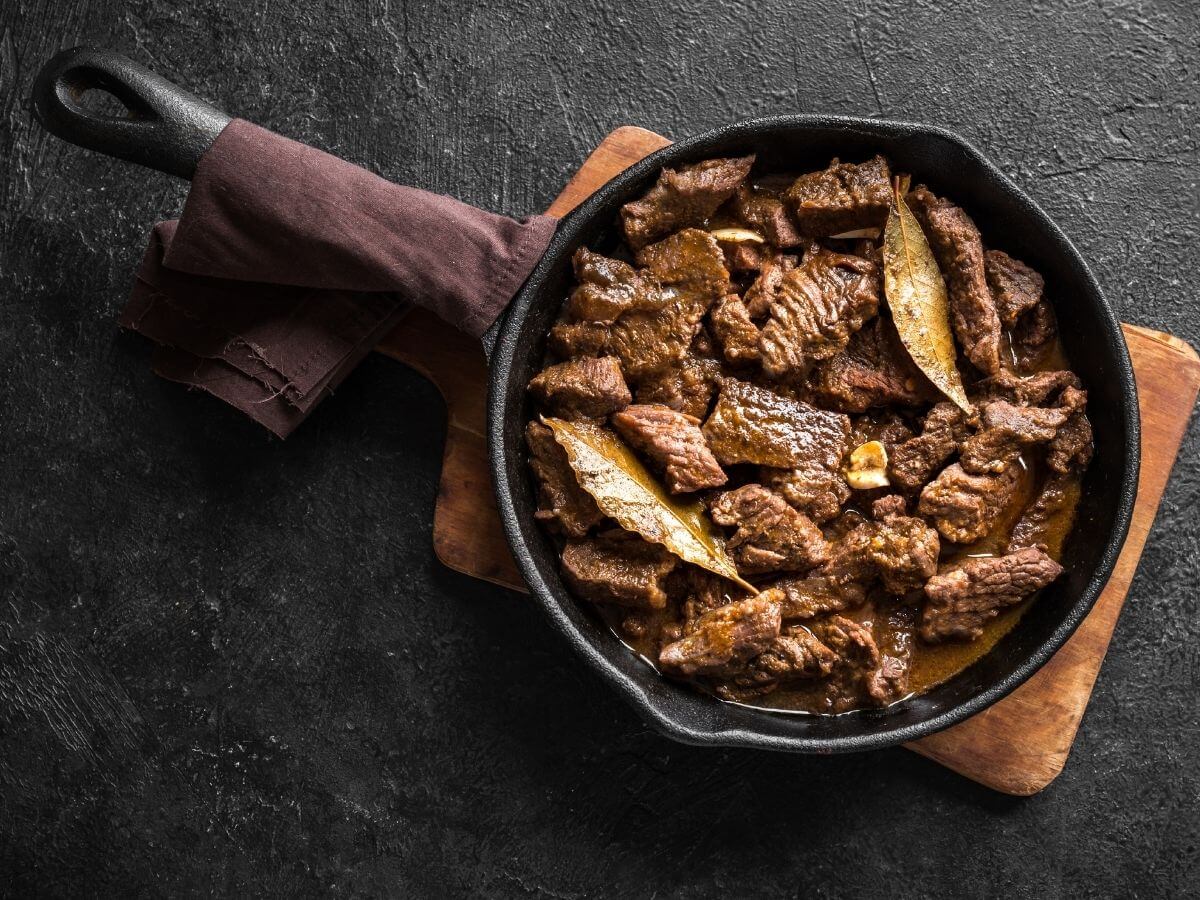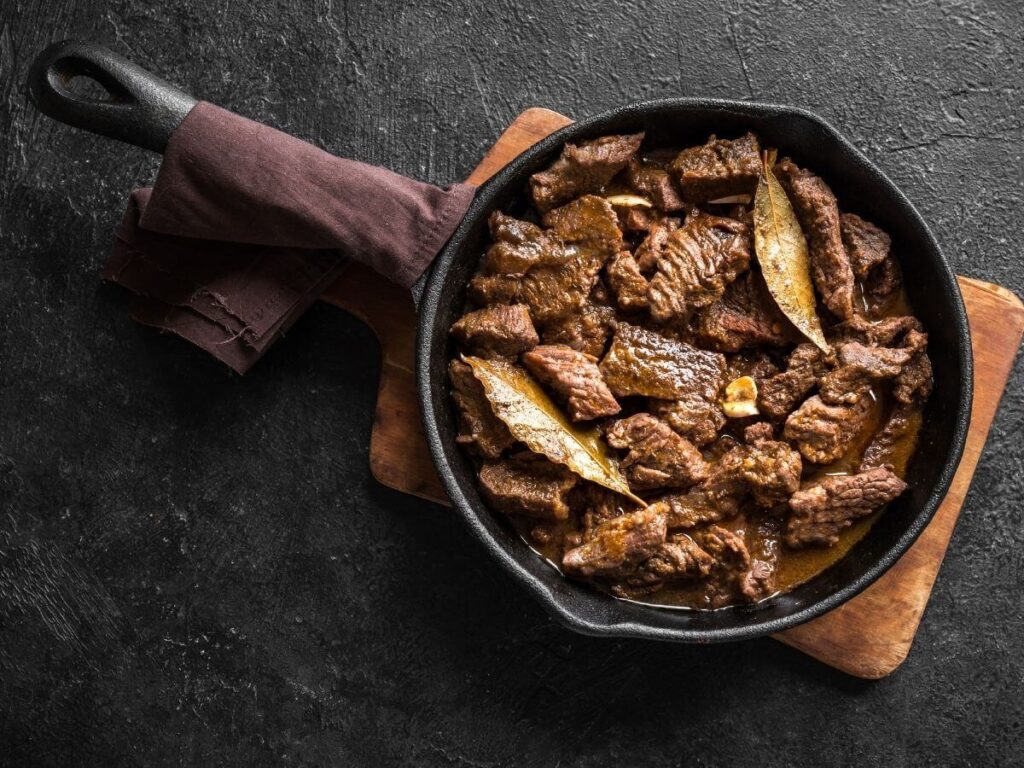 My go-to winter comfort food is this hearty beef stew that is rich, tender, and super simple to make. And today, I'm going to reveal all the details so you can prepare the most delicious classic beef stew you've ever had. It starts by learning how to make beef stew meat tender on the stove.
Beef Stew Meat
Beef stewing steak is commonly found pre-cut into chunks at any grocery shop or butcher. It can be obtained from various beef cuts but is most frequently derived from a harder cut of beef, such as chuck. If you did not find pre-cubed beef, buy a chuck and cut it into bite-sized pieces. A hard cut of beef is ideal for stew! It has a lot of connective tissue, which melts into the flesh and makes it incredibly moist and soft.
How to Make Beef Stew Meat Tender on the Stove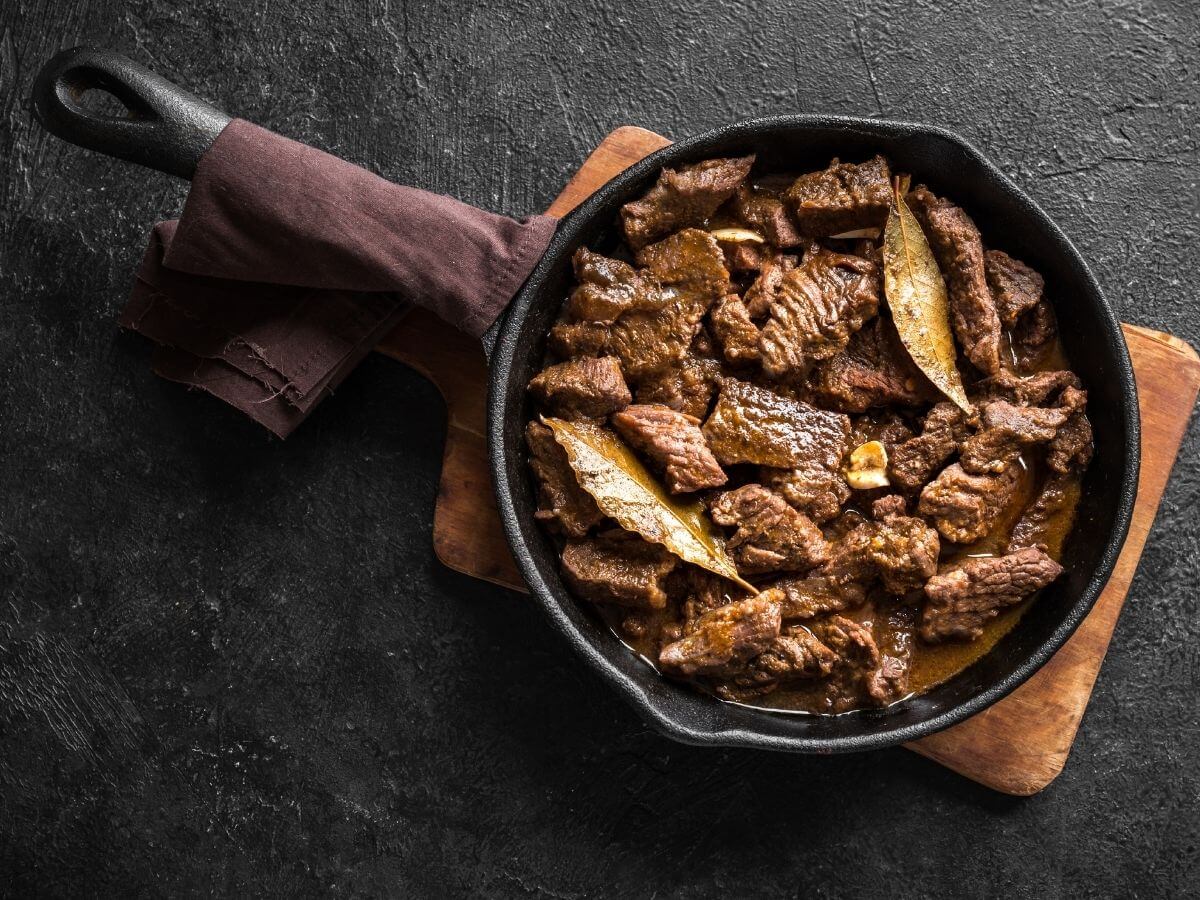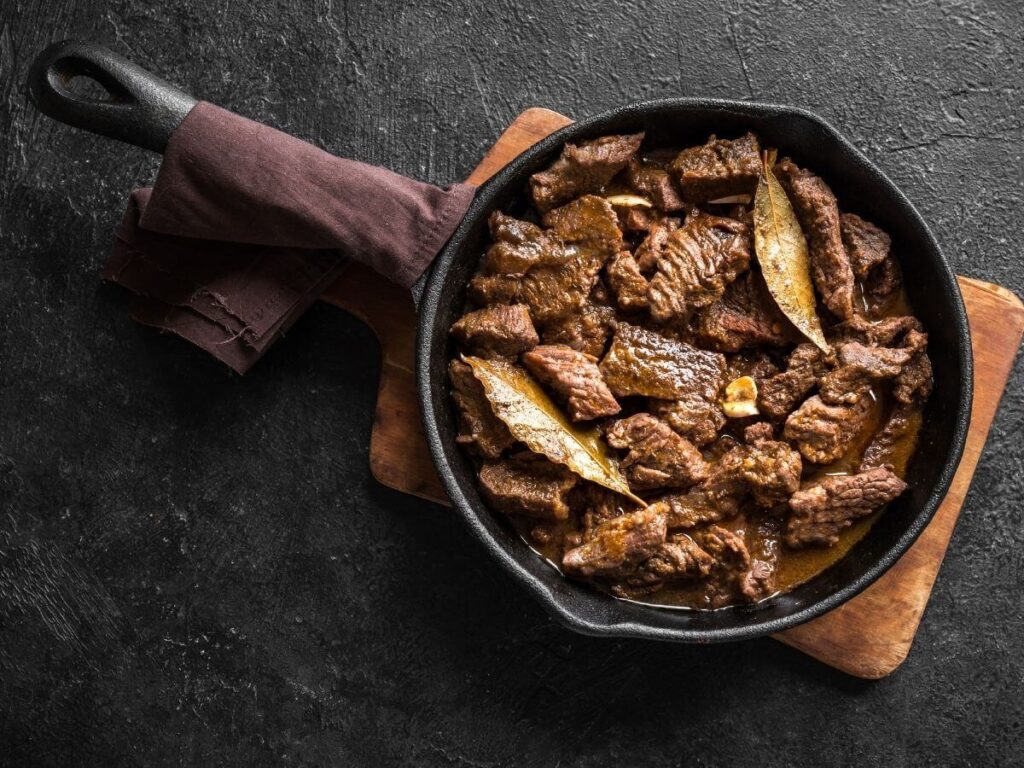 Ingredients:
5 pounds beef stew meat
¼ cup all-purpose flour
1 tsp. Salt
½ tsp. Pepper
2 tbsp. olive oil
For the stew:
2 tbsp. butter
2 medium onions, chopped
5 garlic cloves, minced
1 cup good quality red wine
1 tbsp. tomato paste
6 cups beef stock
2 tbsp. Worcestershire sauce
1 tsp. balsamic vinegar
1 tsp. dried thyme
2 tbsp. cornstarch
1 tsp. granulated sugar
2 tbsp. Water
1 pound yellow or russet potatoes, chopped into ½ inch cubes
8 ounces cremini mushrooms cut in half
3 large carrots, chopped into ½ inch cubes
Directions:
Brown the meat
In a large, heavy-bottomed pan, heat the oil.
While the oil is warming, combine the beef stew meat, flour, pepper, and salt in a mixing bowl.
Now add it to the pan and fry for 4-5 minutes, flipping with tongs till browned on both sides.
Place the meat on a plate or bowl.
Cooking the stew
Put the pan on low heat on the stovetop.
Add the butter and chopped onion to the pan and heat, stirring periodically, for 2-3 min or until translucent.
Stir in garlic and tomato paste and cook for one minute.
Add the red wine to the pan and scrape away any browned bits with a wooden spoon.
Add Worcestershire sauce, balsamic vinegar, sugar, beef stock, bay leaves, and thyme. Mix well.
Cook, covered, for 60 minutes or until the beef is tender.
Add Potatoes, carrots, and mushrooms after 60 minutes.
Add more water if necessary.
For thickness, stir cornstarch and cold water mixture into the stew for 1-2 minutes or until thick.
 "Patience is the secret to a tender beef stew." 
Best Side Dishes to Pair with Beef Stew
Here are some delicious side dishes to pair with beef stew:
Corn Bread
Quinoa
Salads and steamed veggies
Mashed potatoes – Try it with low-carb cauliflower mashed potatoes
Freezing Suggestions
First, if you plan to freeze it, cook the potatoes and carrots for 15-20 minutes rather than 30 minutes. Because stew vegetables tend to get softer after freezing, undercooking will assist. You can still freeze the stew once it has entirely cooked if you didn't plan ahead. If the potatoes are too soft, I usually pluck them off but use your best judgment while reheating. If they're still crunchy after thawing, reheat the stew to soften them. It's better to overcook it later than to undercook it at the start.
Second, Because I thicken it with cornstarch, there's a potential the gravy will separate when reheated. If the gravy separates after reheating, take the divided gravy and whisk it with cornstarch in another bowl before adding it back in. This should help to smooth out the sauce once again.
How to Make Beef Stew Meat Tender on the Stove Tips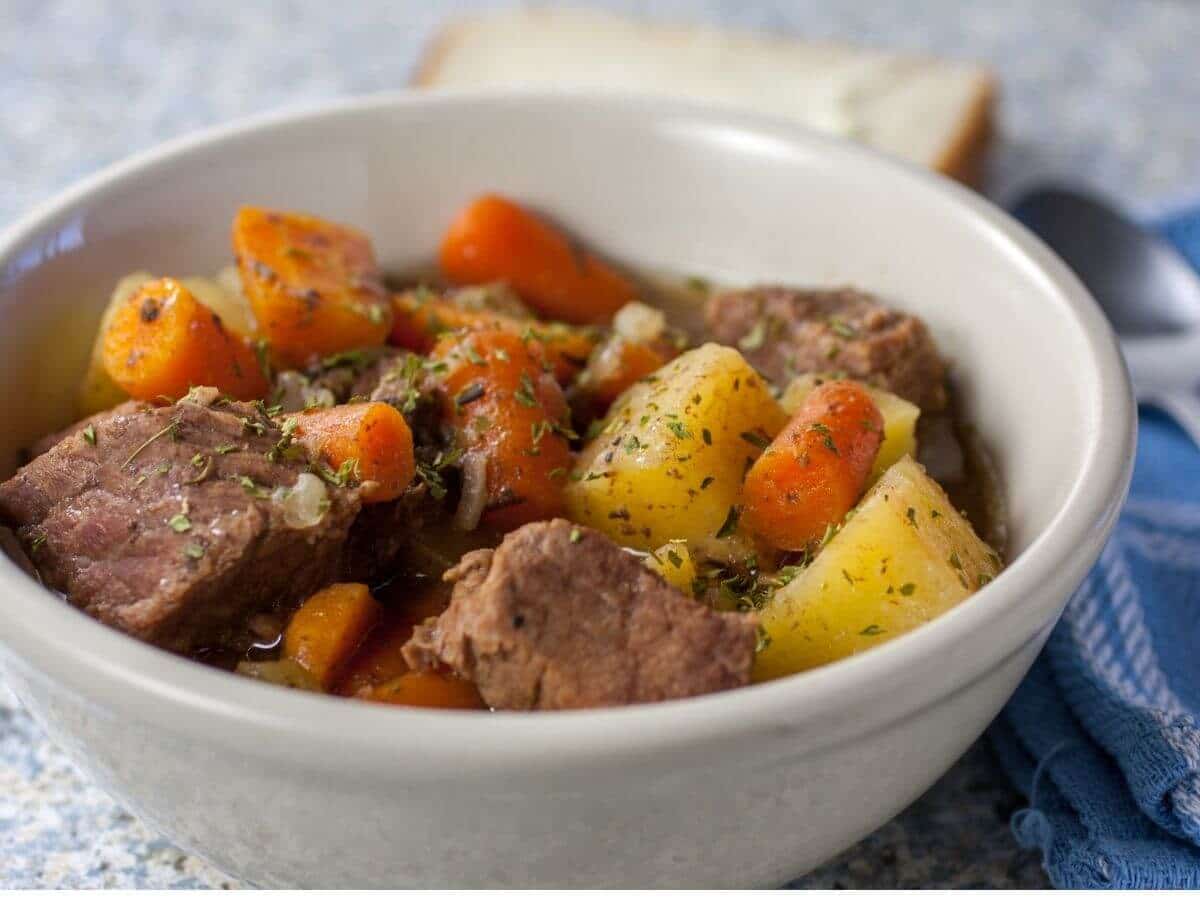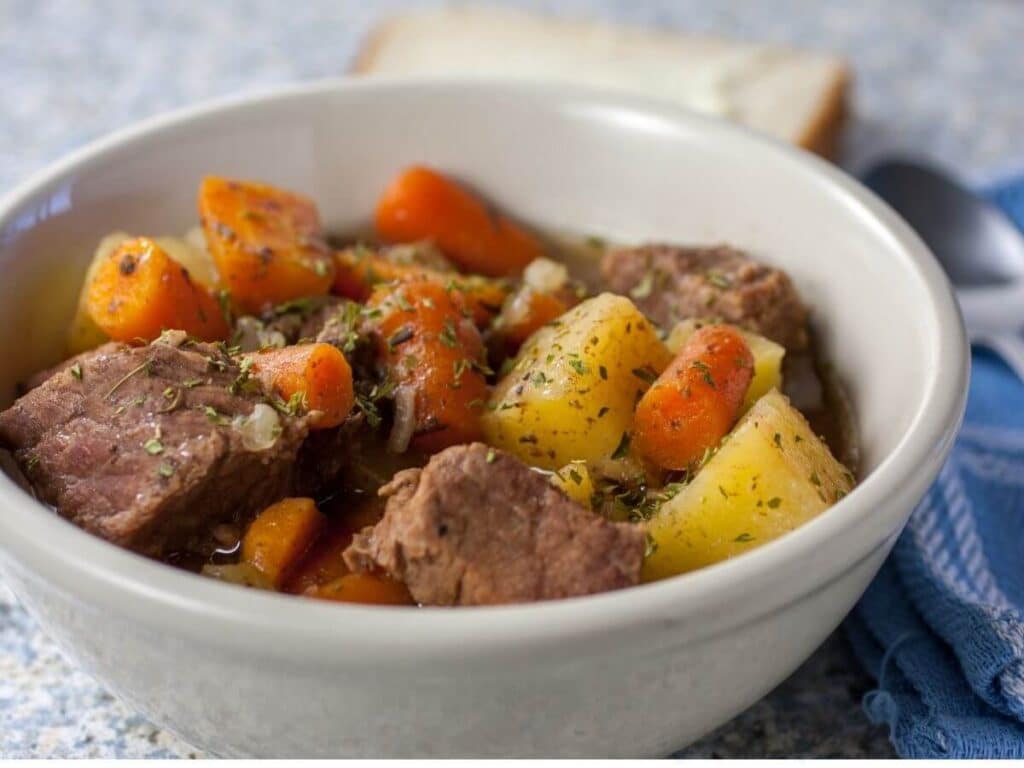 This recipe asks for red wine, but you can substitute any wine you choose. Don't use the "cooking wine" found beside the vinegar at the supermarket store. It's unpleasant to eat! You can omit the wine and replace it with extra broth if you like, but the wine gives it a lot of flavor depth!
In this recipe, do not omit or substitute the tomato paste! This is required to flavor the base. Tomato paste is frequently found in tubes rather than cans. I like buying it in tubes because I can use it as much as I need and then store the rest in the fridge for subsequent use.
Let's chat about vegetables! I like mushrooms in my stew; it would be incomplete without them! If you aren't a fan, however, you may leave them out.
Also, if you enjoy peas in your stew, you can add 1 cup of frozen peas in the last ten minutes of cooking.
Finally, if you do not have any balsamic vinegar, red wine vinegar would suffice, and don't forget to add a pinch of sugar! It doesn't add any sweetness to the stew, but it does assist in balancing the flavors.
You Might Also Like: