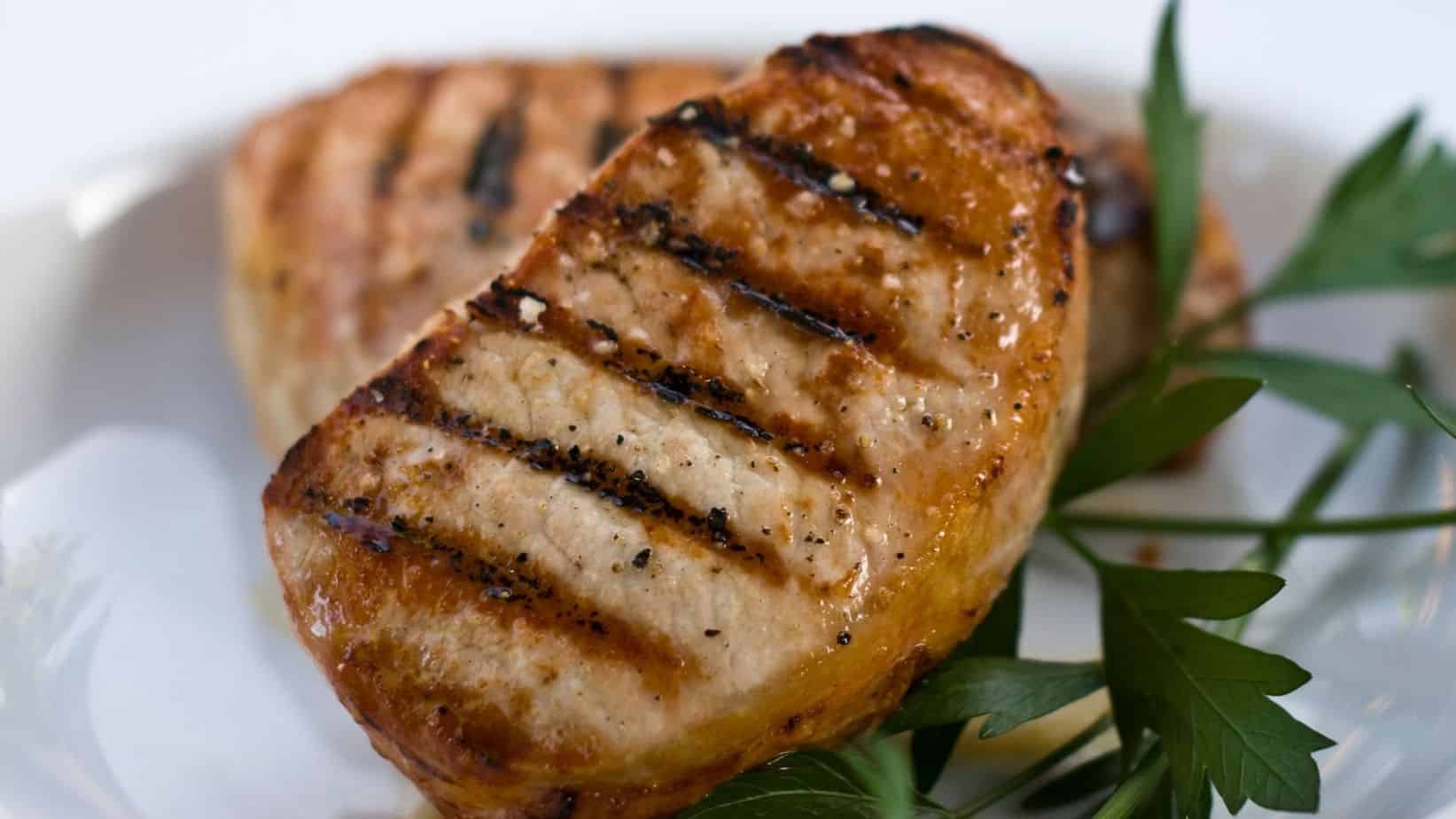 Tender, juicy, and perfectly cooked boneless pork chops are a delicious treat. However, not every boneless chop turns out to be as juicy as you want it to be. So, for a boneless pork chop to be melting in your mouth and dripping with juiciness, you have to keep in mind a few things and follow the protocol. If you are looking to learn how to cook tender boneless pork chops, read ahead to get all the information!
How To Cook Tender Boneless Pork Chops
There are so many different ways you can cook boneless pork chops. Once you brine them, you can cook them in one of the following ways:
Is Marinating Pork Chops in Brine Necessary?
Although marinating the pork chops in brine is a personal choice, I prefer not to skip this method. That's because when you put the pork chops in brine, it helps in making the pork tender. Furthermore, as you cook the chops, they won't lose moisture and dry out. It also helps the chops to absorb more flavors of the marinate.
Check out HomePerch's favorite brine for pork chops below.
How to Keep Boneless Pork Chops Tender and Juicy
When cooking boneless pork chops, we all look for the final result to be juicy and tender. However, most people complain that their pork chops didn't turn out to be juicy at all. So, if you want them to stay juicy and tender, here are a few things you should keep in mind:
What to Serve with Boneless Pork Chops
There are so many options on what to serve with boneless pork chops. The choices seem to be unlimited. Here are a few ideas you should try: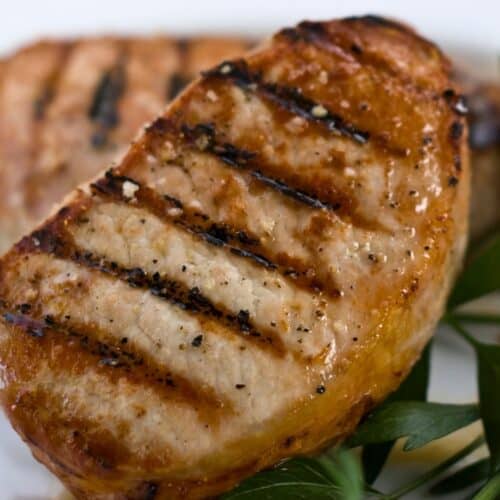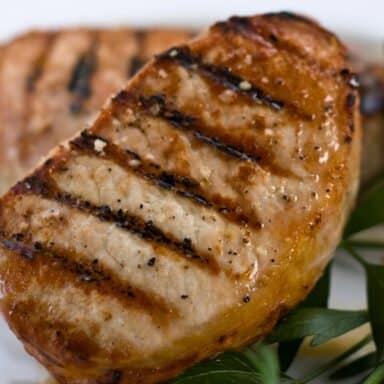 How to Cook Tender Boneless Pork Chops
Ingredients
2

boneless pork chops

2

tbsp

olive oil

For the brine:

2

cups

water

1

tbsp

brown sugar

½

tsp

black peppercorns

whole

2

tbsp

kosher salt

For the seasoning rub:

1

tbsp

brown sugar

¼

tsp

smoked paprika

½

tsp

mustard powder

½

tsp

garlic powder

¼

tsp

red chili flakes

¼

tsp

salt
Instructions
In a saucepan, add water, brown sugar, kosher salt, and black peppercorns.

Place the saucepan over medium heat and bring the mixture to a boil.

Stir so that salt and brown sugar dissolve.

Remove the saucepan from heat and let it cool down.

In a bowl or a dish, add boneless pork chops and pour the prepared brine mixture over them so that the chops are submerged in them.

Place the dish in the refrigerator for about one to two hours.

Once the time is up, remove the pork chops from the refrigerator, take them out of the brine, and place them on a plate.

Using kitchen towels, pat the chops dry.

Mix paprika, garlic powder, mustard powder, chili flakes, and salt and mix in a bowl.

Once the pork chops are dry, rub olive oil on both sides.

Coat the pork chops with prepared dry rub mixture abundantly.

Place the chops in a baking dish.

Place the baking dish in a preheated oven for about 15 minutes at 400-degree F.

Once the time is up, switch to broil and let the chops cook for 3 to 4 minutes.

Using a thermometer, check the internal temperature of the pork chops. It should be 140-degree F.

Remove the chops from the oven and let them sit for about 5 minutes.

Serve alongside roasted vegetables and gravy.
Favorite Pork Chops Brines
If you're looking to add flavor and tenderness to your pork chops, brining is the way to go. A good brine will infuse your meat with moisture and a range of flavors that will leave you wanting more. But with so many options on the market, it can be hard to know where to start. That's why we've put together this list of our favorite pork chop brines.
If you're looking for a brine that will change everything you thought you knew about the perfect pork, Kosmos Q Pork Soak Brine is definitely worth trying. With its simple ingredients, including salt, brown sugar, and robust spices, it's a game-changer that will leave you with tender, crowd-pleasing, and unbelievably juicy cuts every time.
Lane's BBQ Signature Brine is easy to use and adds a ton of flavor and moisture to your meat. The Apple Cider Vinegar and Salt penetrate deep into the meat to help break down proteins and add tons of moisture, making your meat more tender and juicy.
Sweet Brine O'Mine is a pork injection powder that is mixed with water and used to inject or soak your pork or chicken. It's a great option for those who want to add some traditional BBQ flavors to their meat, and it's even used by the World Champion BBQ Team Sweet Swine O' Mine. The formula combines traditional BBQ flavors with competition BBQ science, and it's won several awards, including 2nd place pork at Memphis in May and 1st place pork at the World Food Championships.
FAQ
How do you heat up pork without drying it out?
There are a few methods you can use to heat up pork without drying it out:
Reheat it in the oven: Preheat your oven to 350°F (175°C) and place the pork in an oven-safe dish. Cover the dish with foil and bake for 10-15 minutes or until heated through. This method will help retain the moisture in the pork.
Reheat it on the stovetop: Place the pork in a skillet with a small amount of oil or butter. Heat on medium-low heat until heated through, stirring occasionally. This method will also help retain the moisture in the pork.
Reheat it in the microwave: Place the pork in a microwave-safe dish and cover with a damp paper towel. Microwave on high for 30-second intervals until heated through. Be careful not to overheat the pork, as this can cause it to dry out.
Whichever method you choose, be sure to check the internal temperature of the pork with a meat thermometer to ensure it has reached a safe temperature of at least 145°F (63°C).
You Might Also Like: