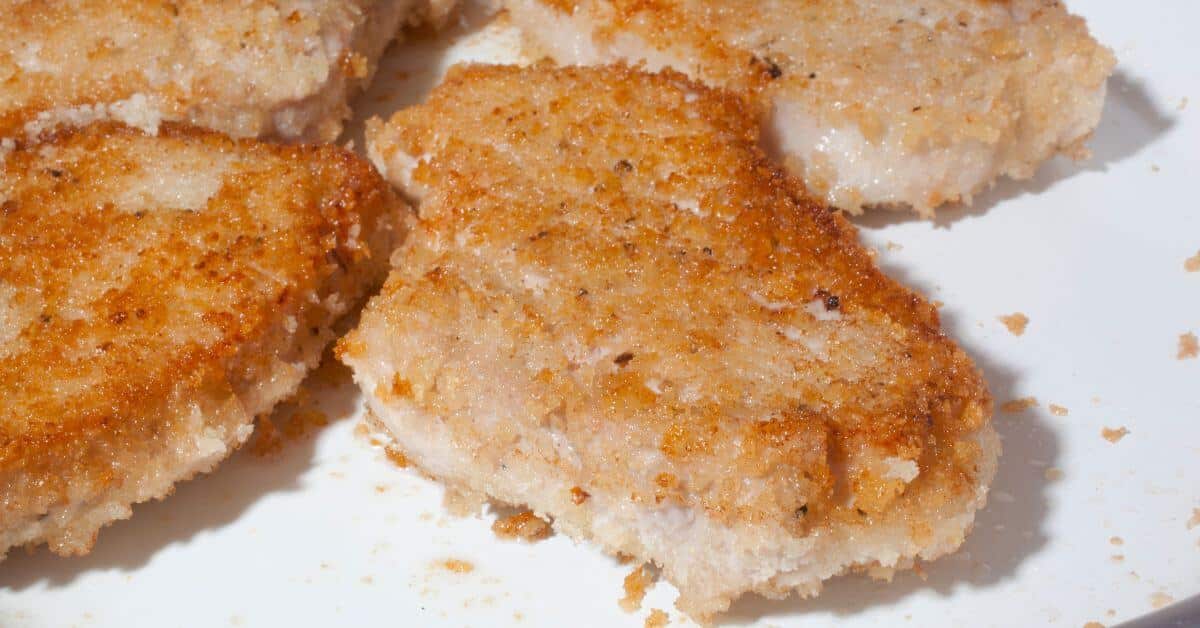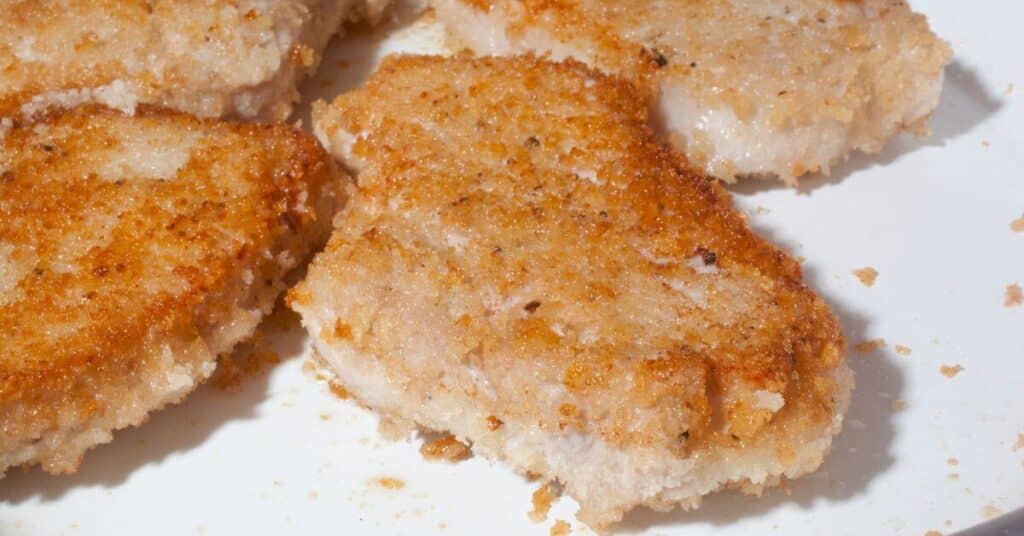 Breaded pork chops are a delicious and easy-to-make meal for the entire family. Whether you're looking for a quick weeknight dinner or something special for the weekend, baking breaded pork chops is a great way to get everyone around the table. Most people love to fry breaded pork, but baking them is another quick and easy way to enjoy them.
Wondering how to bake breaded pork chops? Let me tell you; it is easy and effortless. Read ahead and find out more about baking breaded pork chops!
Can you bake breaded pork chops?
Many people wonder if making this classic dish in the oven is possible. The answer is yes! Baking breaded pork chops can be a great way to enjoy a delicious and nutritious meal without standing over the stove or grill. In addition to that, baking breaded pork chops are much easier and faster than frying them in a skillet. Plus, you don't need a lot of oil, so you can prepare your healthy meal more quickly and enjoy it sooner!
Breaded pork chop tips
Here are some tips to help you always achieve the perfect pork chop.
Not all pork chops are created equal, so choosing the right ones for baking is essential. You can choose thick-cut bone-in or boneless pork chops.
Preheating your oven is essential when baking breaded pork chops as it helps ensure they cook evenly throughout the cooking process.
It is essential to use an instant-read thermometer inserted into the center of each chop to check their internal temperature before serving.
Resting the chops for 5 minutes after taking them out of the oven is very important; this allows all of their juices to redistribute throughout instead of spilling out when cutting into them right away.
What to serve with baked breaded pork chops
Here are some ideas you serve with baked breaded pork chops:
Vegetables: Roasted vegetables like carrots, potatoes, and Brussels sprouts are all excellent choices that pair well with the savory flavor of baked breaded pork chops. You can also try pan-seared green beans or sautéed mushrooms for something different.
Salads: A simple green salad can be the perfect side dish for baked breaded pork chops. You can add some crunchy nuts or crumbled cheese for added texture and flavor, or dress it up with a tangy vinaigrette or creamy dressing.
Grains: Grains like rice, couscous, and farro make great side dishes for baked breaded pork chops because they absorb all the delicious flavors from the plate while providing an extra boost of nutrition as well!
Sauces & condiments: Sauces and condiments are essential to any meal. They add flavor and texture, taking your dish from good to great! For baked breaded pork chops, try serving them with a flavorful sauce like chimichurri or salsa verde on the side; these sauces will complement the savory flavors of the meat perfectly without overpowering it.
Starches: Mashed potatoes, macaroni & cheese, or even polenta make fantastic sides when served alongside baked breaded pork chops. They help soak up all those delicious juices from the meat while providing comfort food vibes everyone can enjoy!
Fruits & sauces: Fruits and berries provide sweetness that pairs nicely with savory dishes like baked breaded pork chops – like applesauce, cranberry sauce, or even grilled peaches! Try roasting pears in balsamic vinegar until tender; this will give your dinner an elegant touch without taking too much time or effort!
Herbs & spices: Herbs and spices are essential ingredients when cooking meat; they provide depth and complexity that elevate any dish from ordinary to extraordinary! When making baked breaded pork chops, season generously with herbs like oregano or thyme before baking; this will ensure maximum flavor every time!
How to store baked breaded pork chops
Once you've finished baking breaded pork chops, they should be stored properly to maintain their freshness and flavor. The best way to keep them is in an airtight container in the refrigerator for up to four days. If you plan on freezing them, wrap them individually in plastic wrap or aluminum foil before placing them into an airtight container and freezing them for up to three months. When ready to use, thaw overnight in the refrigerator. Then reheat in the oven at 350 degrees Fahrenheit for 10-15 minutes or until heated.
How to bake breaded pork chops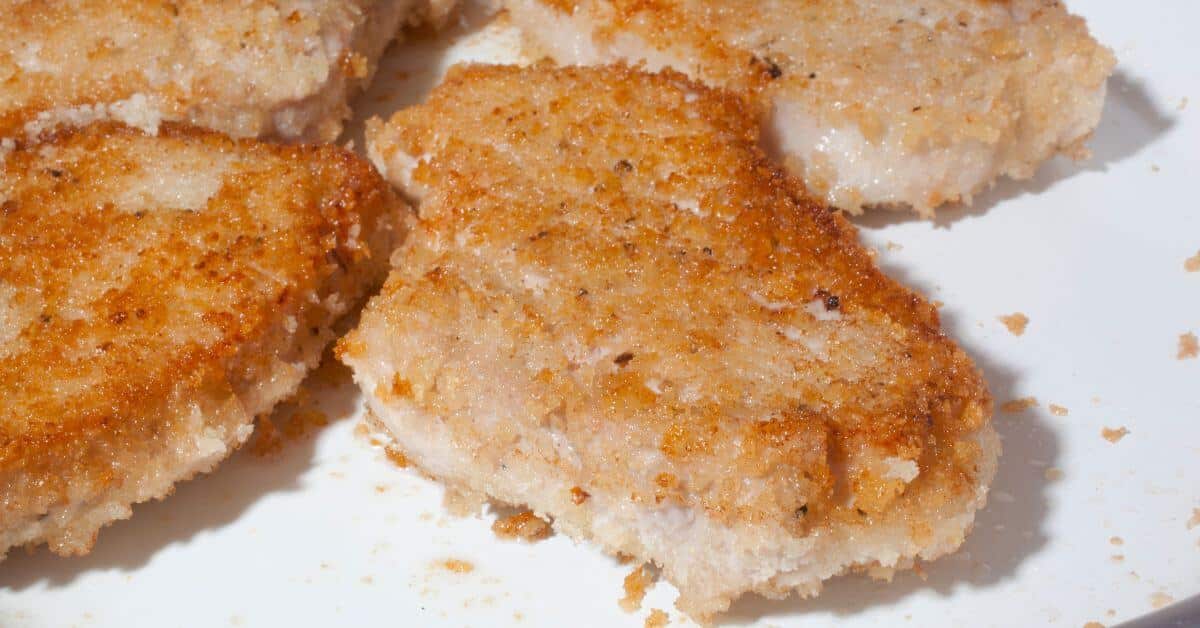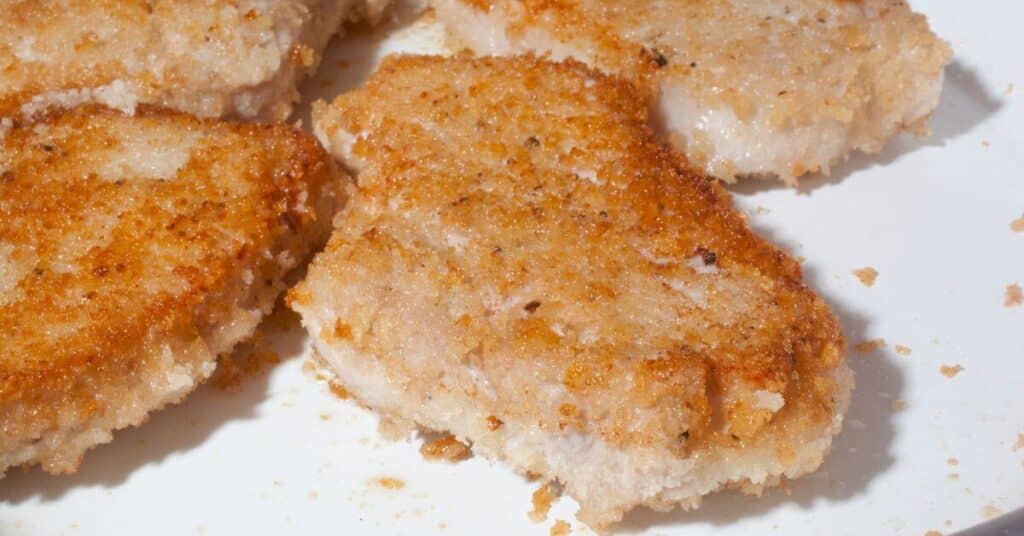 Preparation time: 5 minutes
Cooking time: 25 minutes
Total time: 30 minutes
Servings: 4
Ingredients
6 bone-in pork chops, ½" thick
2 eggs
1 ½ cups panko bread crumbs
2 tsp. onions powder
1 tsp. garlic powder
½ tsp. black pepper
½ tsp. smoked paprika
1 tsp. sea salt
1 tsp. olive oil
Instructions
Prepare the oven and preheat it to 375 degrees F. Also, prepare a rimmed baking sheet by spraying cooking spray.
Crack eggs in a shallow dish and beat using a fork. Add paprika, pepper, garlic powder, salt, dried onions, and panko bread crumbs in another shallow dish, and mix well.
Pat dry pork chops using a paper towel, then dip them into eggs and shake gently to remove the excess egg.
When properly coated with egg, dredge the chops into seasoned breadcrumbs, make an even coating on all sides, and arrange them onto the prepared baking sheet.
Lightly spray the chops with oil spray and place in the oven; bake for 20 to 25 minutes or until the internal temperature of the thickest part of the chop reaches 145 degrees F. You can also broil the chops for 5 minutes to get a darker color.
When chops are ready, remove them from the oven, rest for 5 minutes, then serve immediately.
You Might Also Like: