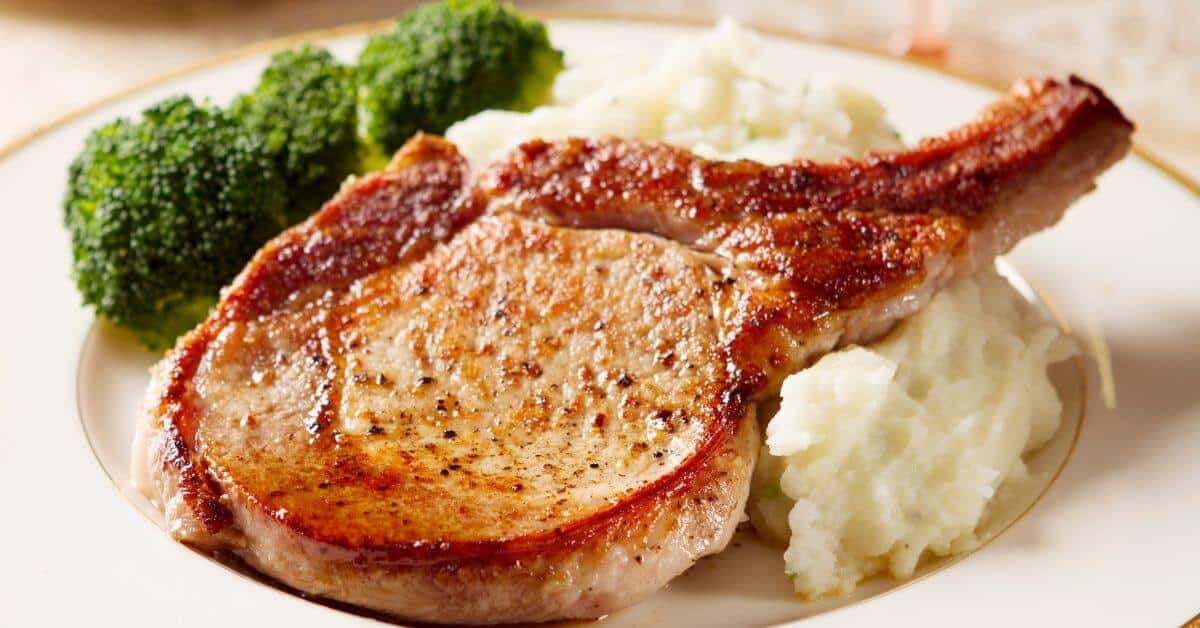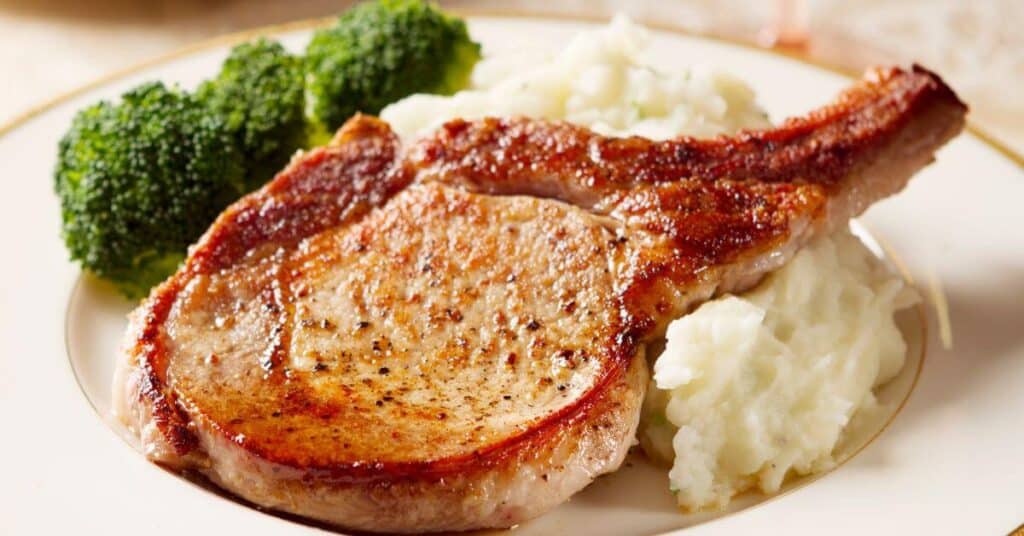 Pork chops are no doubt a classic dinner to pop onto the table. But as you lovingly coat them and prepare to slide them into your oven to bake up with that crispy, crunchy texture, you suddenly panic. What sides go with pork chops?!?
We've all been there when we realize that whether we're just going to eat with the family or have guests coming, we need more side dishes. Lucky for you, all these sides go with pork chops, so take your pick!
What Sides Go with Pork Chops?
Mac N' Cheese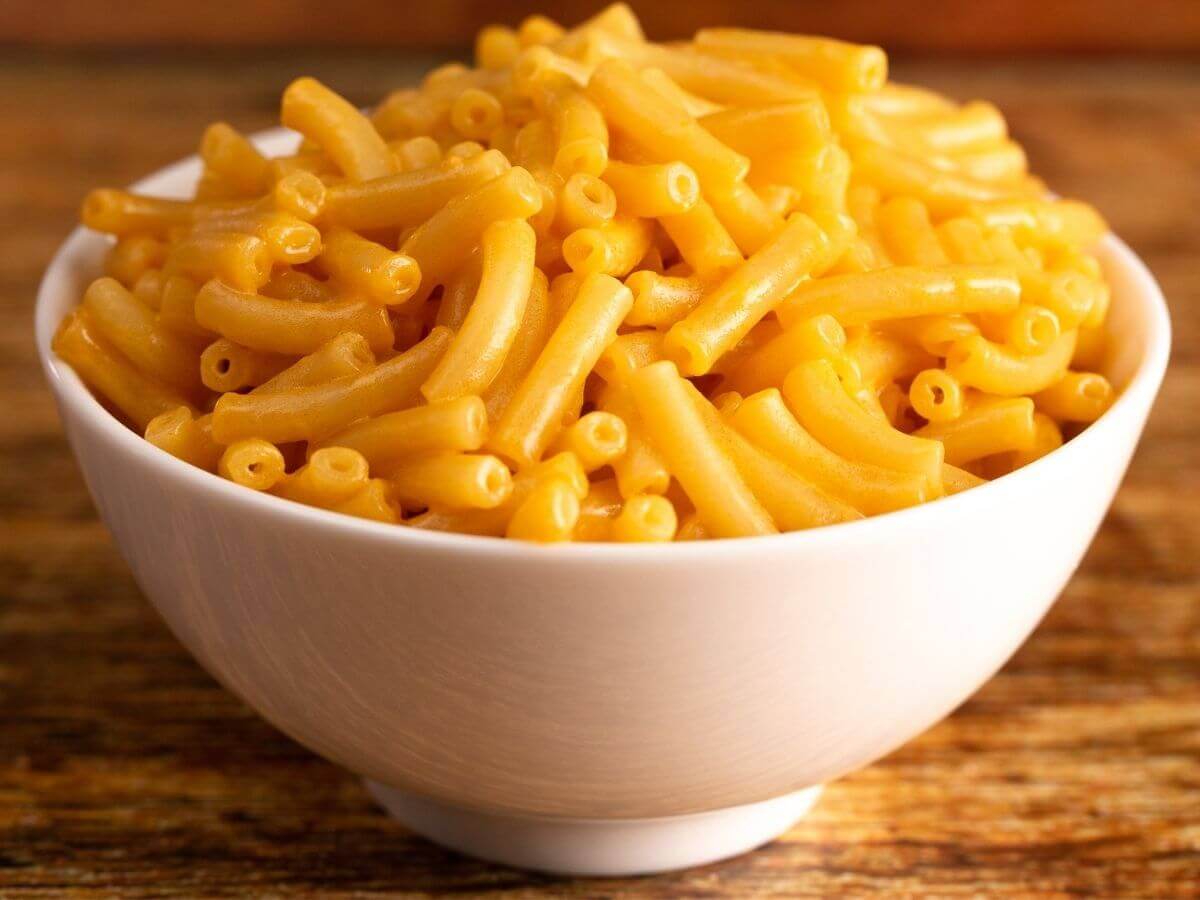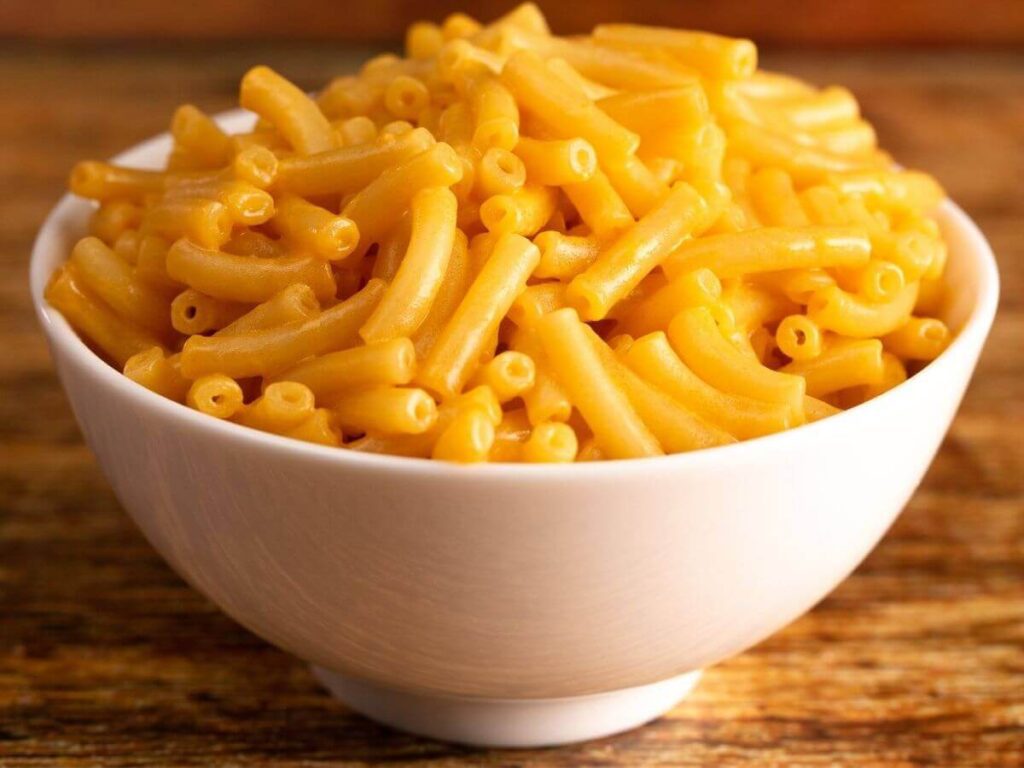 Let's trot out the ultimate favorite side dish for any occasion, mac n' cheese. Loads of cheese and milk make this a sensational side dish that will have your kids be the first ones seated at the dinner table tonight. Want to elevate your box of mac and cheese? Check out "How to Make Velveeta Mac and Cheese Taste Better."
Honey Roasted Carrots
Pork chops do well with sweet flavors, too, so serving some honey-roasted carrots will be a nice match. The honey brings out the natural sweetness of this veggie that everyone will want to eat. If you have someone dining with you that doesn't eat anything from animals, swap out the honey for pure maple syrup for a vegan-friendly side every guest can enjoy.
Cornbread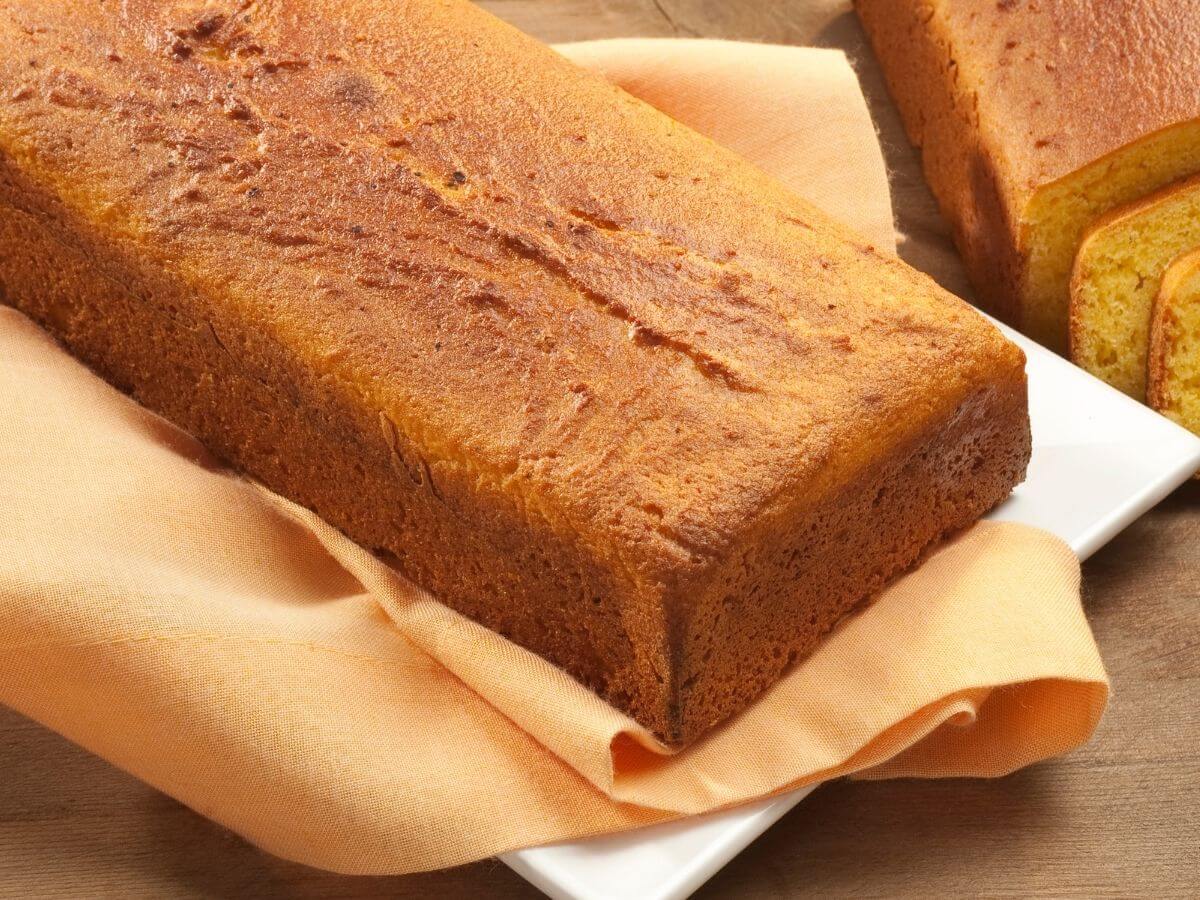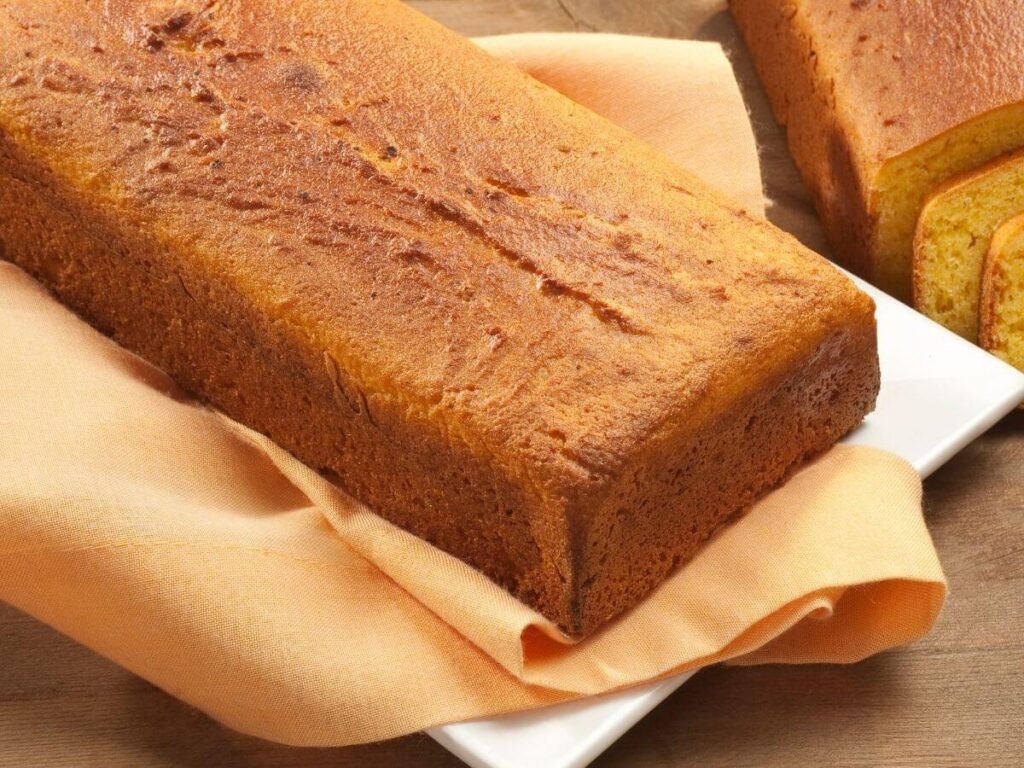 Fluffy, tender, and wonderfully sweet, cornbread is a side dish that everyone loves with pork chops. It makes for a perfect Southern dinner any time. Line your muffin tin with cupcake liners and make them into cute little cornbread muffins for easier serving. Check out "How to Make Jiffy Cornbread Better."
Potatoes Au Gratin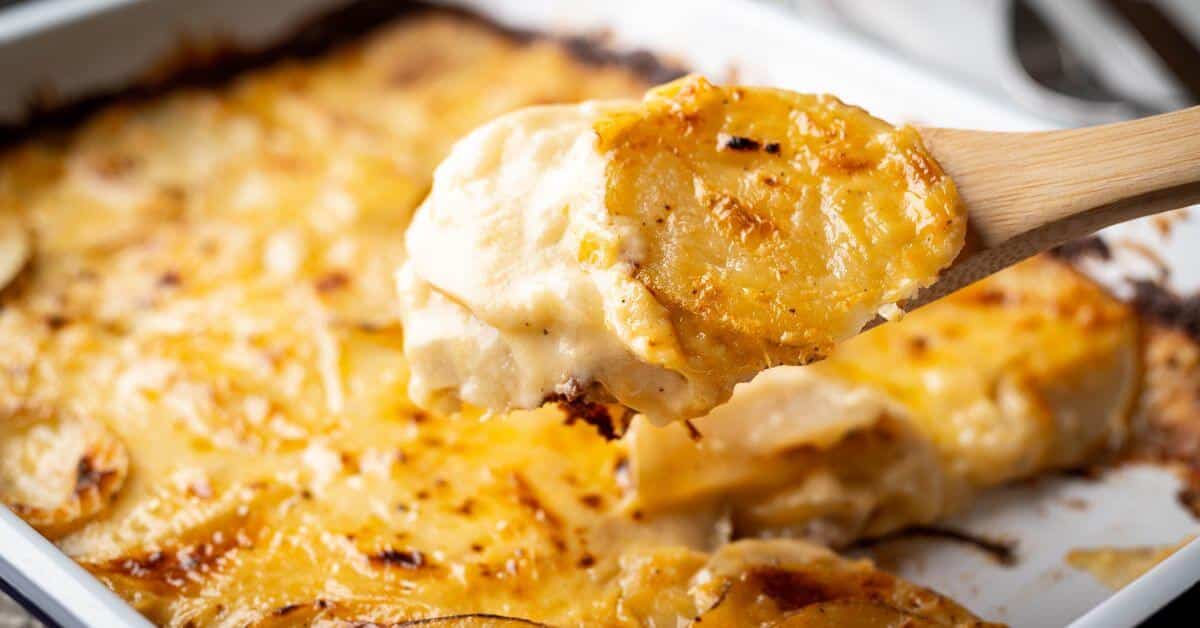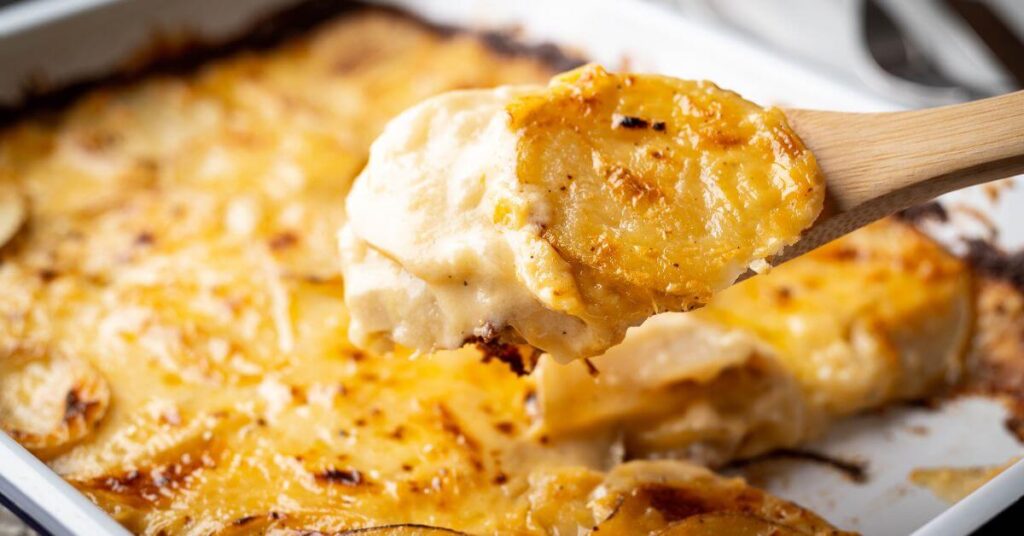 Creamy, cheesy, and satisfying, few sides for pork chops can ever top potatoes au gratin. They look fancy yet take little time to make. The comforting flavors are indeed a match for your dinner tonight. And if you have any leftover ham that needs to be used up, you can toss it in this side dish or leave it fully vegetarian if you desire. Check out "How to Make Boxed Au Gratin Potatoes Better."
Roasted Veggie Tray
Seasonal veggies are a great way to fill the table with plenty of sides for your pork chops. Roast them all together on a sheet pan, and it's the easiest way to complete your meal. Try summer squashes, winter squashes, brussels sprouts, carrots, cauliflower, green beans, and more. There are many possibilities, allowing you to put your favorites on one tray, roast them up, and call it a day!
Homemade Applesauce
While you could technically pop open a jar of applesauce, making it from scratch is way better. You only need apples, cinnamon, and sugar for the basics. And you can even put it in your crockpot to let it cook for you. Applesauce is that sweet side dish match that pork chops practically beg for, so don't leave it off your table!
Coleslaw
Classic coleslaw is a great summery way to serve pork chops. You can make it ahead and bring it to the table when it's time to serve dinner. The crunchy green and purple cabbages and bright orange carrots add more color and nutrition to your meal. Plus, you can use the standard mayo-based dressing or shake things up with a more Asian-inspired taste instead.
Baked Beans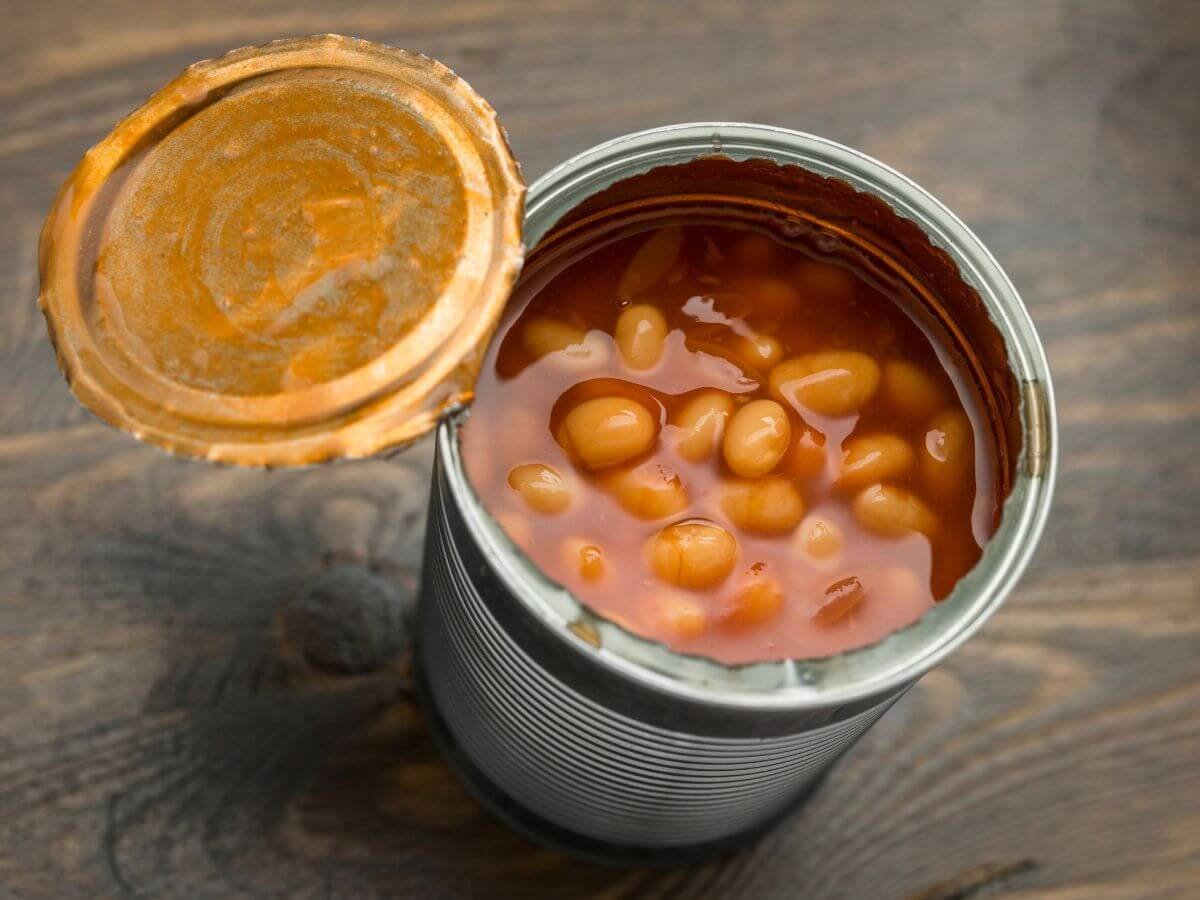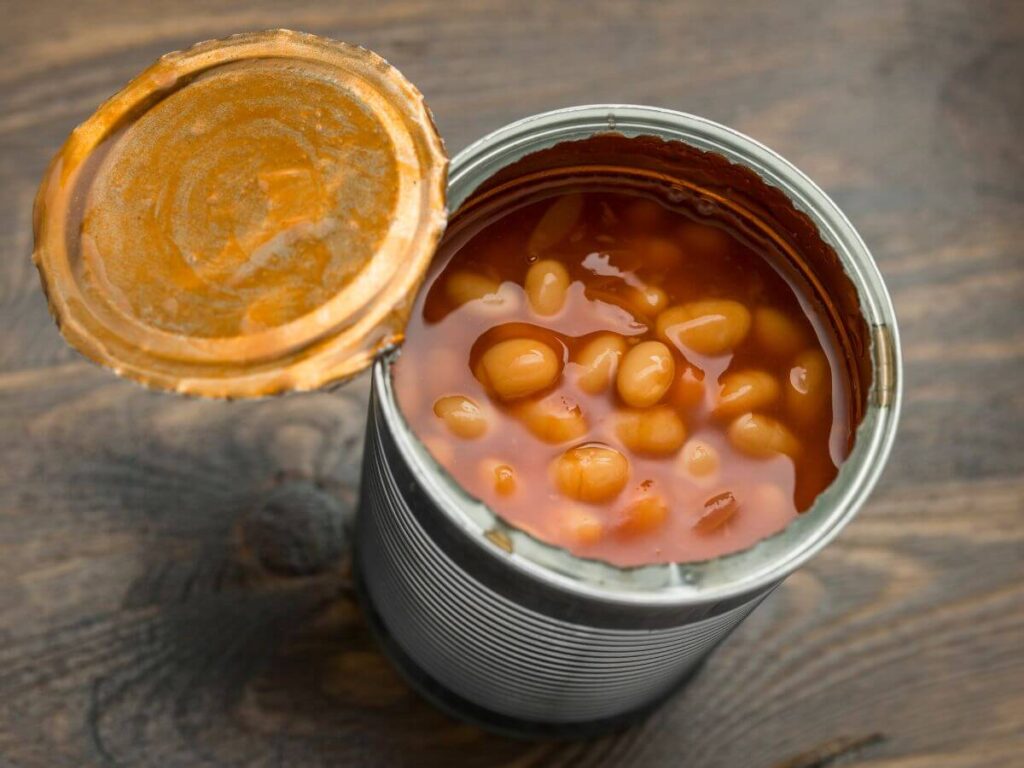 Another one you can put in your slow cooker and come out looking like a dinner hero is baked beans. Cook up some smokey bacon first, or keep it meatless to give your dinner guests other options to fill their plates. Check out "How to Make Canned Baked Beans Better." 
Corn on the Cob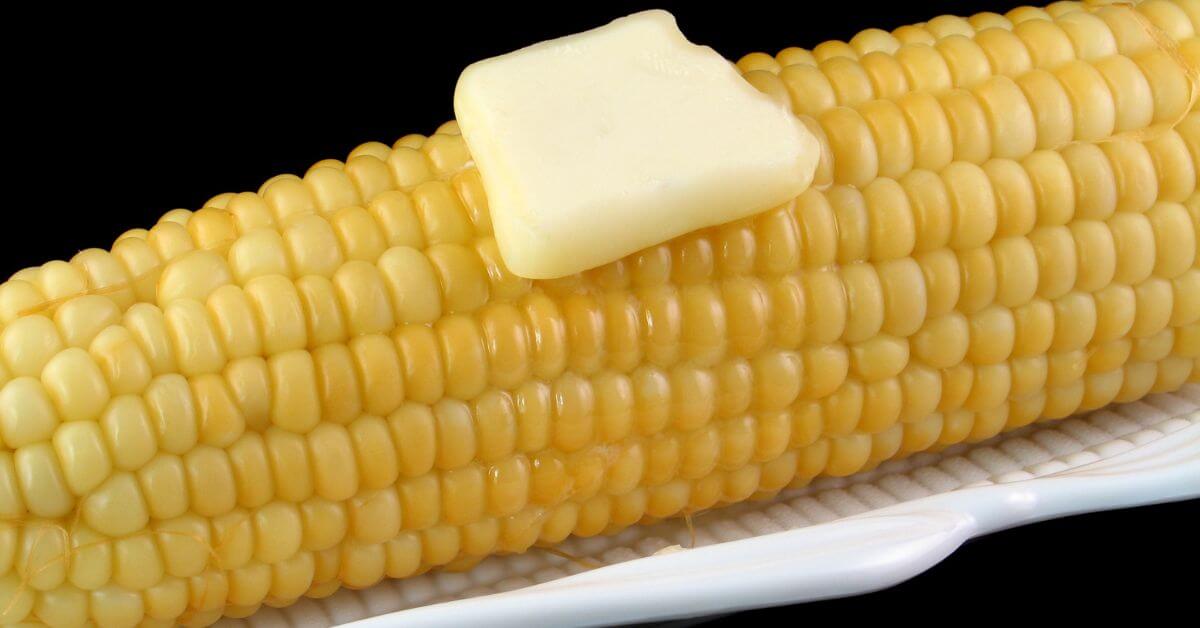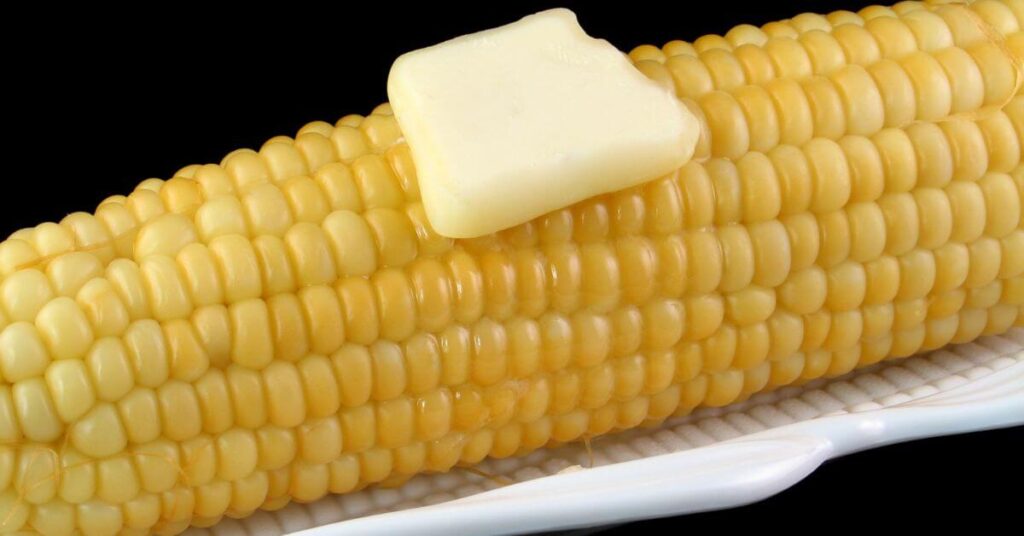 Is it simple? Yes! But corn on the cob goes well with pork chops. The sweet buttery kernels of corn are indeed a pleasure in and of themselves. Not a fan of eating it off the cob? Keep things less messy by cooking the kernels in butter on the stovetop.
Parmesan Risotto
Want a fancier side dish to go with pork chops? Parmesan risotto is creamy and rich, the hallmark of classic Italian cuisine. It's easier than you think to make a perfect risotto, too, one that will have everyone asking when you'll make it again.
Creamed Spinach
Give your pork chop dinner that steakhouse vibe with homemade creamed spinach. You'll need to plan and thaw out frozen chopped spinach and drain it. If you remember that step, it takes no time to create creamed spinach that tastes like it came from the most epic steakhouses in the country!
Brussels Sprouts with Bacon
Crispy bacon makes just about everything better. Plus, more pork to go with pork is always a match. The bacon fat adds richness to the Brussels sprouts, cutting the bitterness away for a side dish that matches your pork chops.
Garlicky Mushrooms
When your in-laws announce they're coming for dinner, you can have garlicky mushrooms ready on the table in minutes. Throw in some fresh thyme and rosemary along with minced garlic; this dish is a winner for any pork chop dinner.
Mashed Potatoes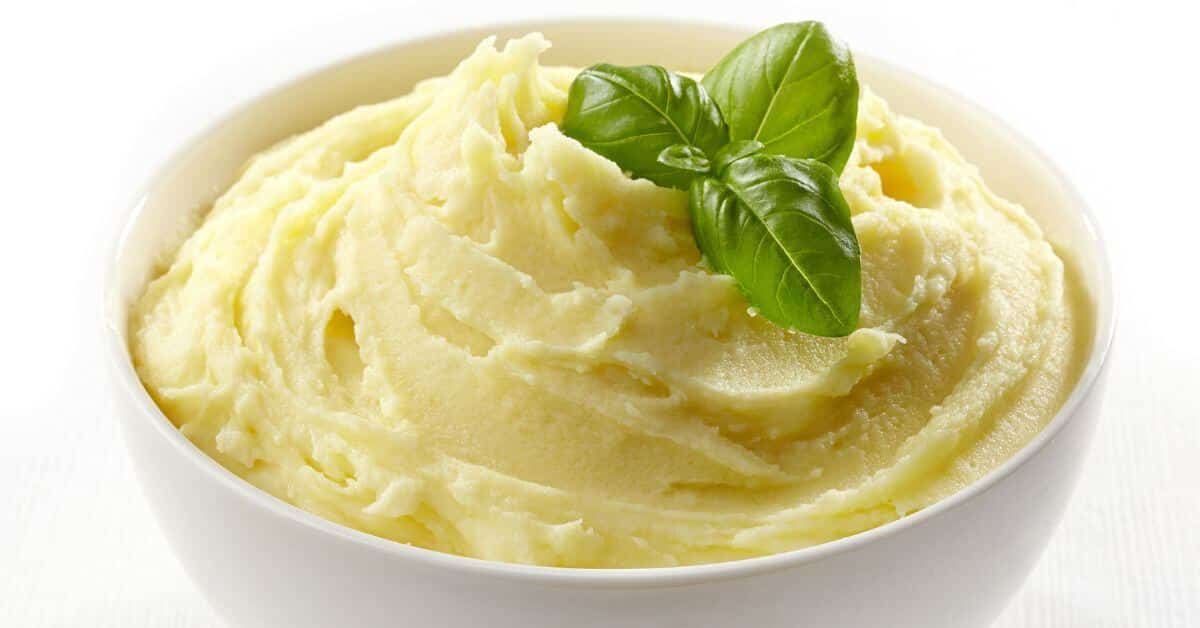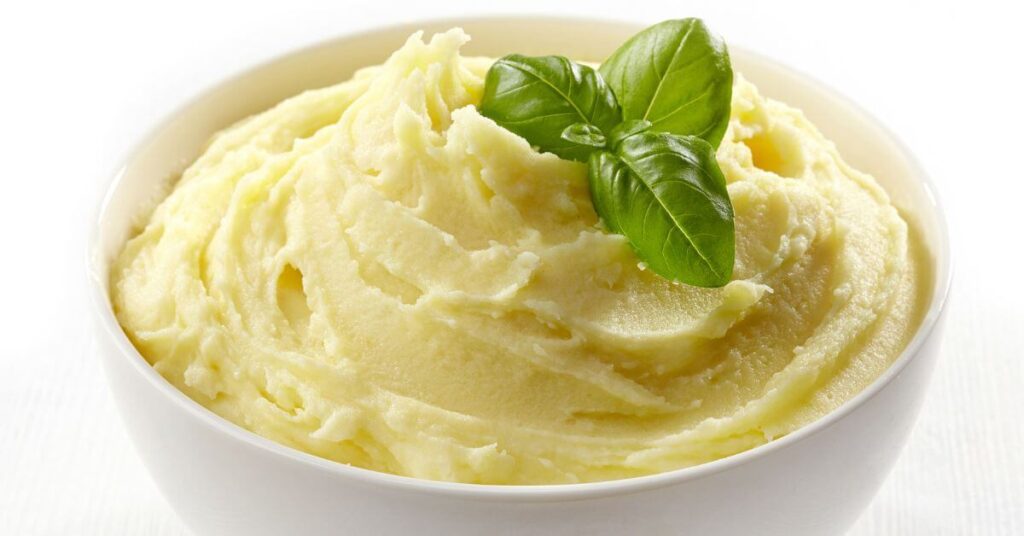 Did you really think we'd forget the most popular pork chop side dish? Of course not! Mashed potatoes are wonderful with pork chops. Using cream or half and half makes them have a more heavenly and rich texture. You can also make gravy to pour all over your mashed potatoes or let their buttery flavors speak for themselves.
Instant pot mashed potatoes are the quickest and easiest mashed potatoes you'll make in under 20 minutes (including prep!) in the pressure cooker.
Cheesy Baked Asparagus
Simply spread your asparagus spears on a baking sheet. Then drizzle them with olive oil, garlic, and seasonings. Finish with parmesan cheese, and you've got cheesy baked asparagus for the family to fight over.
Mediterranean Pasta Salad
With feta cheese, black olives, artichokes, cucumbers, tomatoes, red onions, and chickpeas, a Mediterranean pasta salad is a way to lighten up the meal while tricking everyone into eating salad. You can also choose to keep it as a regular salad on a bed of romaine lettuce or use mixed greens, but these light and refreshing flavors are definitely a match for your succulent pork chops.
Now that you know what sides go with pork chops, you can easily pick and choose your favorites to finish up your meal and make a dinner that will disappear fast!
You Might Also Like: