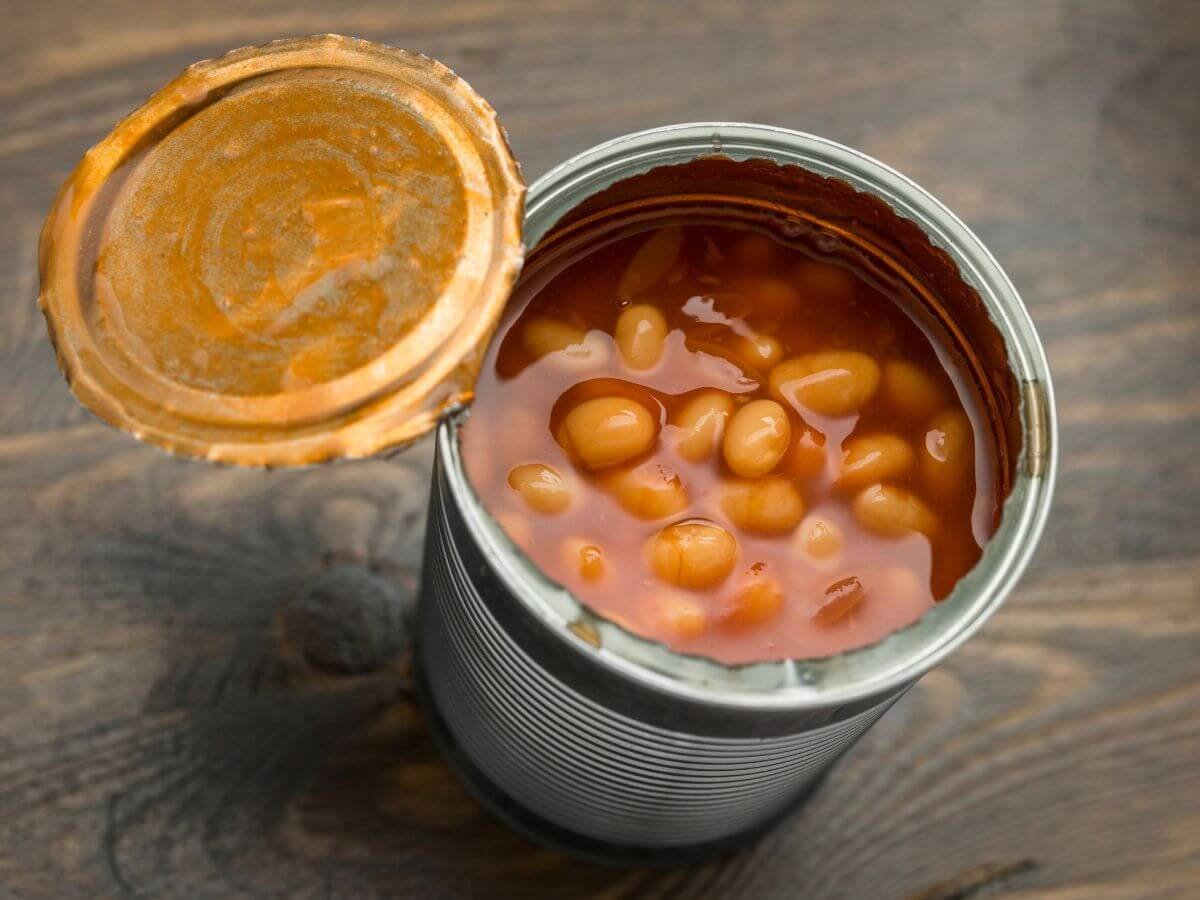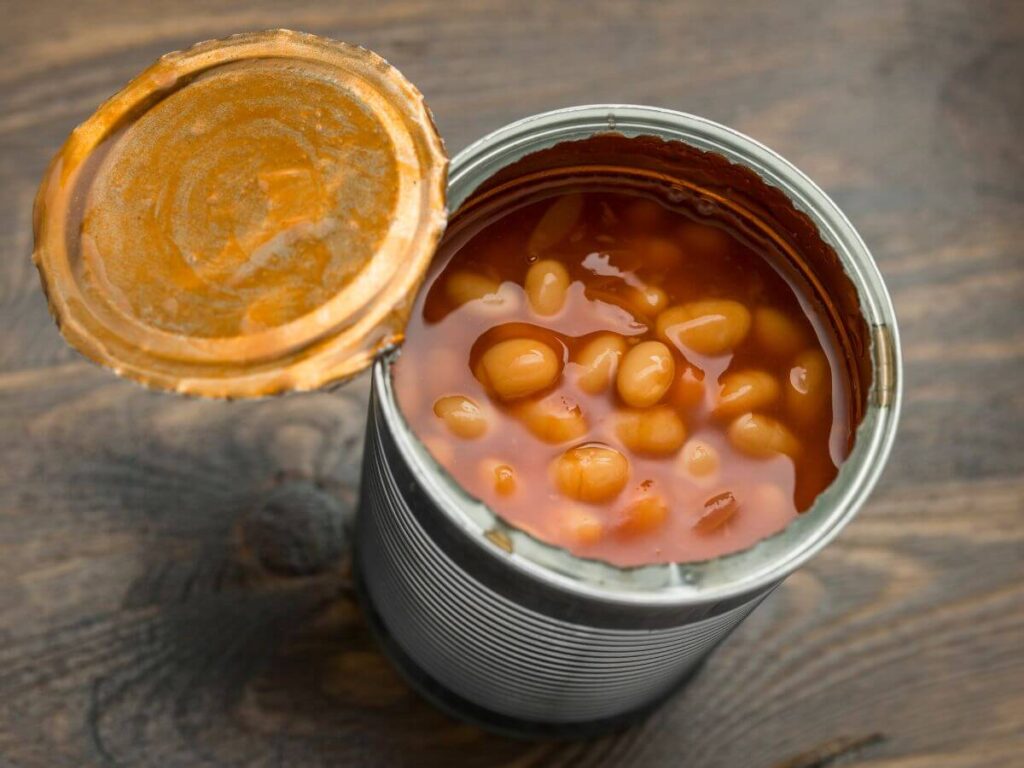 Sweet, savory baked beans are perfect for BBQs and cookouts. I've got a top-secret shortcut to get them…canned beans! Here is how to make canned baked beans better so they taste homemade. No one will know the difference!
Making baked beans from scratch involves soaking dried beans overnight and then baking them slowly for about 3 hours after that. It's a very labor-intensive side dish, but it doesn't have to be. You can still get the same smoky-sweet flavor from canned beans.
There is a huge difference between homemade baked beans and canned baked beans. Canned beans have muted flavors when you eat them straight out of the can. The aromas are mild, and you won't find huge pieces of bacon or onion in them.
Sure, canned beans are delicious, but if you doctor them up, they can be out-of-this-world amazing!
The best thing about dressing up canned baked beans is how pronounced all the ingredients are—every flavor dances on your tastebuds. Tangy vinegar, tomato, dark and sweet molasses, and brown sugar are all enhanced by salty Worcestershire sauce and savory bacon. You'll smell it first and then dig in happily, eager to allow the taste to sit on your tongue.
What are Baked Beans
Baked beans are also called pork and beans. They are often made with either navy or pinto beans (or both) and cooked slowly in a thick sauce.
The flavors of the sauce are what sets different brands apart. Usually, baked beans have a sweet flavor with rich smoky notes. Sometimes baked beans will have chunks of ham or bacon in them, adding a contrasting texture to the softer beans.
Did you know that baked beans are as old as the United States? Native Americans used to make a version of them with beans that were indigenous to their area. Then, English colonists adapted the recipe in New England in the 17th century. You can even find recipes for baked beans in 19th-century cookbooks.
You've probably heard of Heinz ketchup. Well, back in 1895, the H.J. Heinz Company was the first to mass-produce tinned baked beans. They produced the cans in Pittsburgh and they were practically an instant hit.
Popular Brands of Baked Beans
Today, a wide variety of brands sell and produce their own versions of baked beans. You'll also be able to find store-brand versions of baked beans that are sold for a lower overall price.
The most popular brands of baked beans are:
Bush's Best Original Baked Beans
Campbell's Pork & Beans
B&M Original Baked Beans
Heinz Original Baked Beans
Trader Joe's Baked Beans
365 Everyday Value Organic Baked Beans
Amy's Organic Vegetarian Beans
How to Make Baked Beans Better
Even if you are a huge fan of your favorite can of baked beans, there are a bunch of super-easy ways to make that can of beans taste homemade. From heating them slowly to adding some fresh flavorings, try these ideas, and you'll be impressed at how much better your baked beans taste.
Heat Them Slowly in the Oven or on the Stove Top at Low Heat
No matter what spices or meat you add to the baked beans, the best way to make them taste homemade is to simmer them at low heat. This way, all of the flavors have a chance to really infuse into the beans and cook down, so they are richer and more vibrant.
If you like sweet baked beans, then cooking them slowly will allow your sugar of choice to crystalize a bit. This way, you don't have to add more to make it taste sweet.
Add Sliced Bacon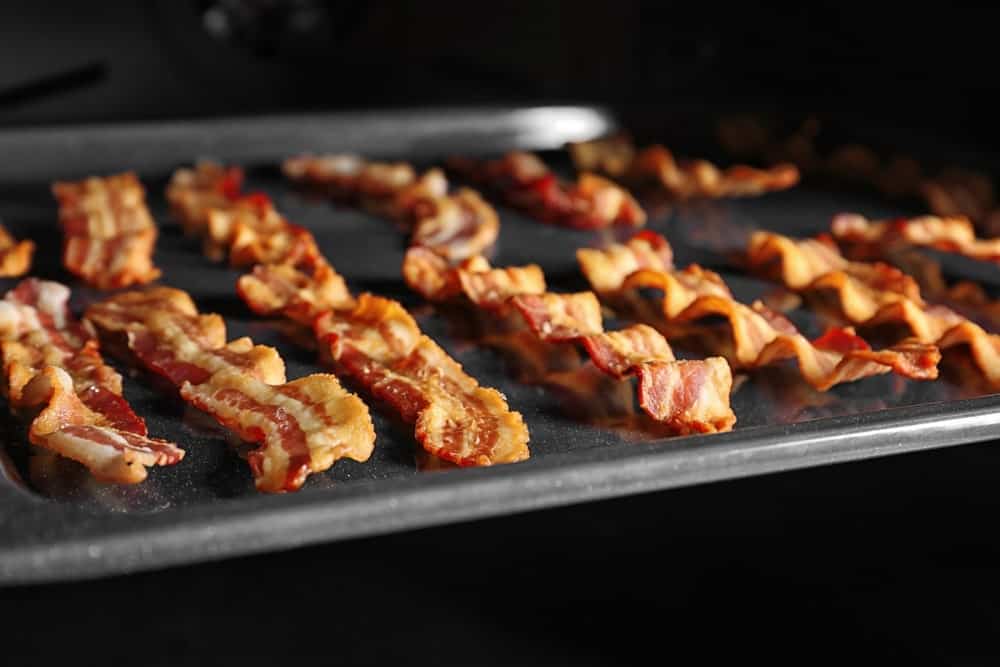 Some brands of baked beans include small bits of bacon, but nothing can compare to the huge chunks of bacon in your baked beans. Plus, this gives you a chance to make the beans taste sweeter without having to add more sugar. When you use maple-cured bacon, the beans will naturally taste sweeter with yummy smokey undertones.
Some people like to add whole slices of bacon right on top of the dish of baked beans. Other people chop and fry the bacon first, then add the crispy bacon bits to the beans afterward. The choice is entirely up to you. The benefit of frying the bacon first is that it will make the bacon crunchier, and the beans won't have as much extra bacon grease.
Add Chunks of Ham
Baked beans are a fantastic way to use up leftover country or honey-glazed ham. If you are going to use honey-glazed ham, I suggest cutting back on how much additional sugar you add. The honey ham will add plenty of sweet flavors.
When you add the ham, make sure you cut it up into bite-sized pieces so that it is easier to eat.
Add Sliced Sausage
Some smoked andouille sausage will enhance the smoky flavors in the baked beans. Slice the sausage really thin and then fry it so it has a crispy exterior. Then, mix it into the beans and allow the flavors to meld together.
Add Sauce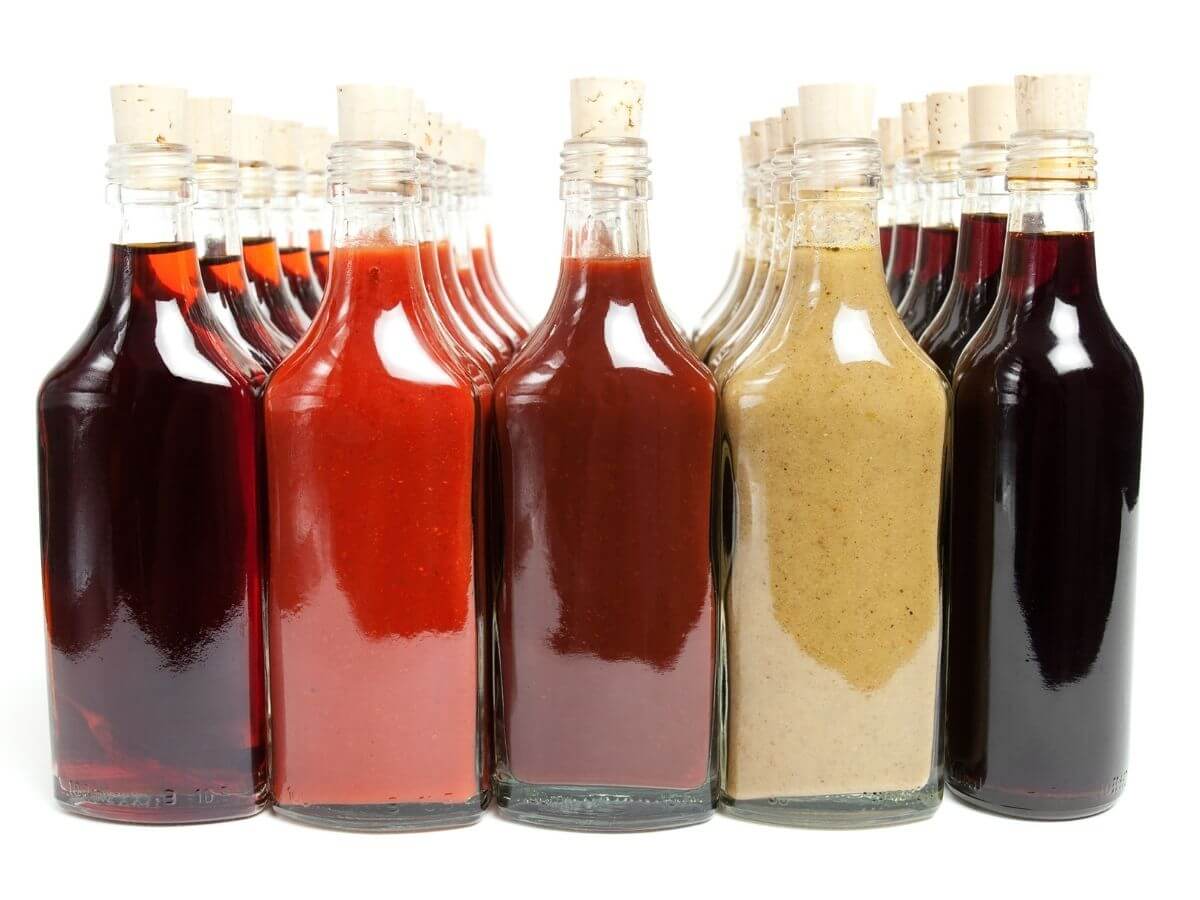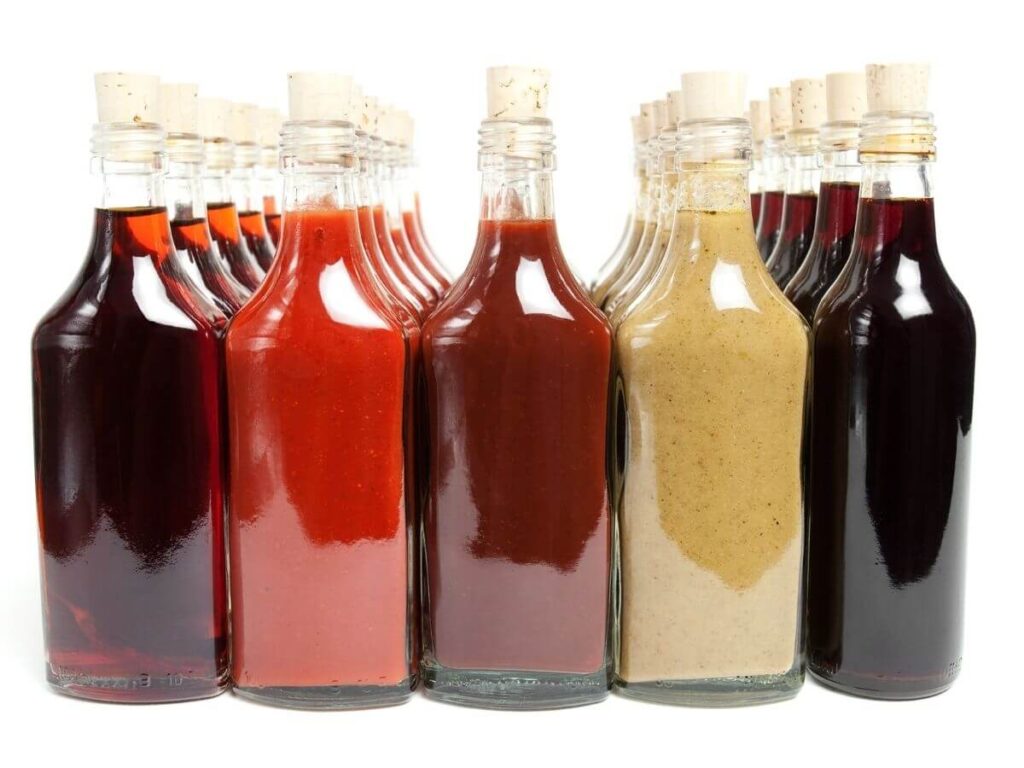 Adding some sauce is by far the easiest way to make canned baked beans taste better. Here are some of the most popular condiments people add to their canned baked beans. Add a little bit of each, or just choose your favorites:
Worcestershire
Ketchup
Spicy brown mustard
Apple cider vinegar
Make it Sweeter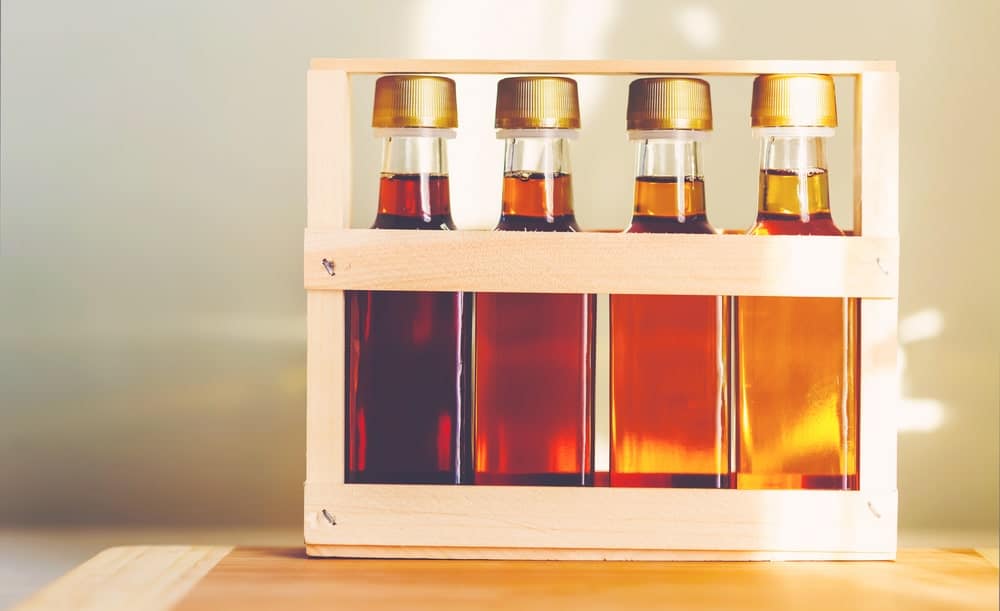 Taste your canned baked beans. If they aren't sweet enough, this is an easy fix! Add some sweetener to the beans. I suggest using a darker, richer sugar so that it caramelizes and adds deeper tones to the earthy beans.
Try one of these options:
Molasses
Brown sugar
Maple syrup
Mix in Aromatics
The trifecta known as aromatics includes peppers, garlic, and onions. They are called aromatics because as they fry, they add an incredible aroma that elevates just about any dish.
I prefer just adding some fresh garlic and chopped onion, but you can saute them first and choose to add bell pepper or even jalapeno peppers.
Make Them Spicy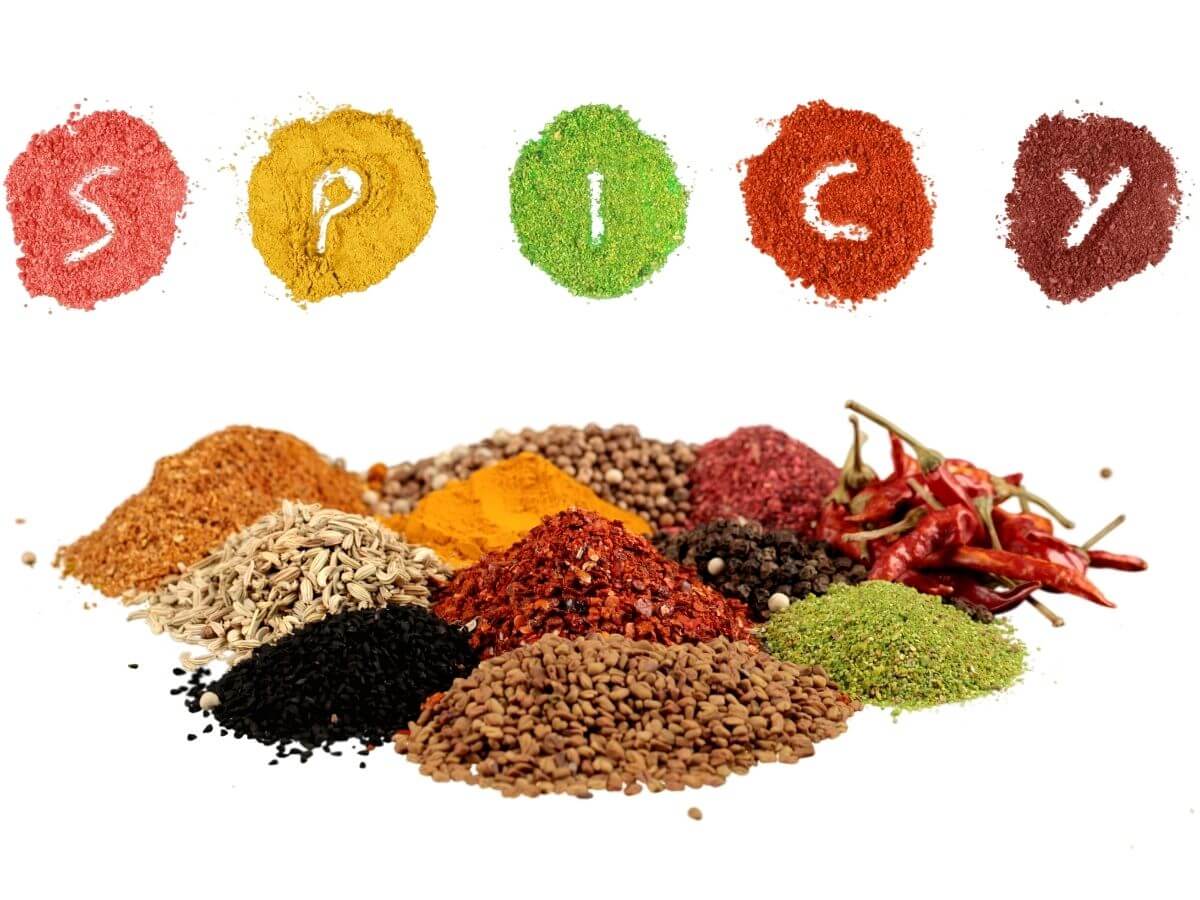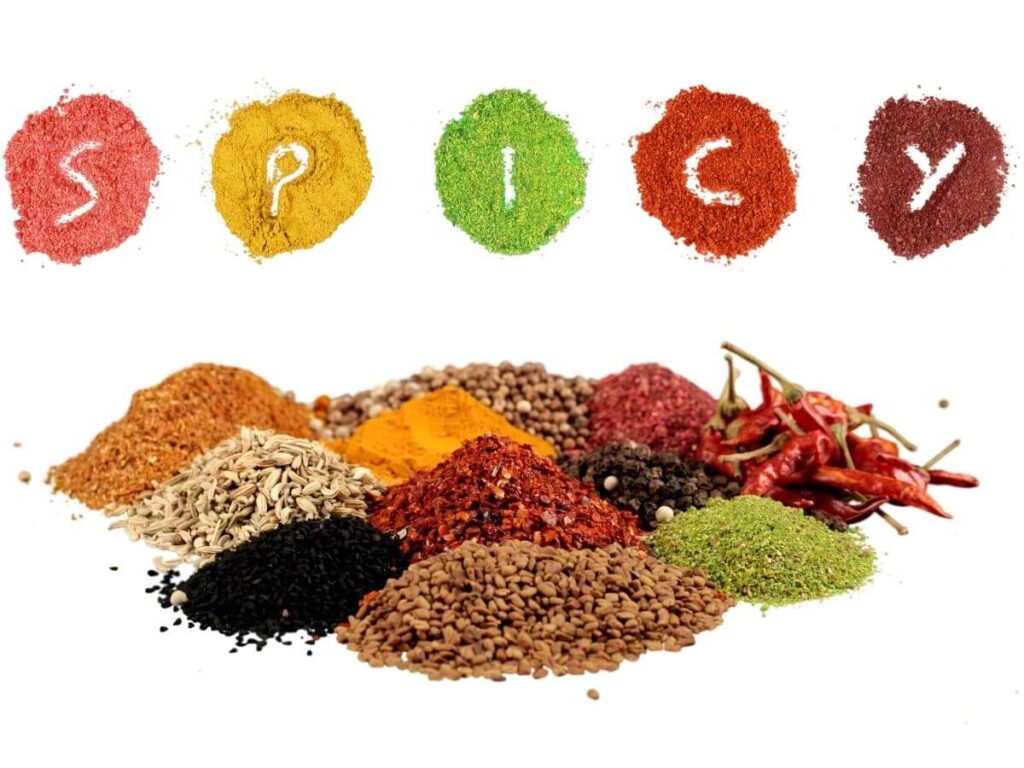 Even though baked beans are not usually spicy doesn't mean you can't make yours have a bit of a kick! If you love spicy foods, then I suggest adding a dash of paprika, red pepper flakes, and maybe even a little bit of jalapeno peppers. Some people also love to add spicy brown mustard to their beans.
How to Make Baked Beans Ahead of Time
Since baked beans will last about three days in the refrigerator, you should make them only about a day or two ahead of time.
When you make them just a little early (for dinner or to take to a BBQ), be sure to keep them warm – they taste the best when they are hot and bubbly. There are four ways to keep your beans warm; choose the one that makes the most sense for you and your situation.
Insulated Tote – If you are eating outdoors, then place the beans in a Dutch oven and keep them in an insulated tote.
Slow Cooker – Place the slow cooker on the "keep warm" setting and cover the beans with a lid.
Instant Pot – The Instant Pot also has a "keep warm" setting and even has a timer.
Stovetop – Keep the beans in a Dutch oven, turn the stove to "simmer," and keep the beans warm on the stovetop until it is time to serve them.
How to Store Leftover Baked Beans
The best way to store leftover baked beans is to place them in an airtight food storage container and keep them in the refrigerator. They will last about three or four days in the refrigerator.
Since baked beans have a thick sauce, I suggest storing them in something like a mason jar so that they won't leak if you accidentally knock the container over.
FAQs
Here are some questions people often ask about how to make baked beans taste better. If you don't see your question in this list, please leave it in the comments.
What type of beans are baked beans?
This depends on the brand of beans you buy from the store. Most cans of baked beans are made from pinto beans, but some are made with navy beans. Other varieties use a combination of both pinto and navy beans.
What can I add to baked beans for flavor?
Before adding anything, think about what you think your can of baked beans is missing. Taste a spoonful before you start doctoring it up. Some brands taste sweeter than others, and some are extra tangy.
If you want your can of baked beans to taste sweeter, I suggest adding just a little bit of maple syrup or brown sugar. For a spicier flavor, add some spicy brown mustard. To make the beans tangier, add some apple cider vinegar.
How do you make canned beans taste homemade?
The easiest way to make canned beans taste like homemade beans is to add some maple syrup or brown sugar and your favorite type of meat. Most people like to chop up some bacon and add it to the canned beans.
Then, cook the beans slowly at low heat. This will allow the liquid to cook down, which intensifies the flavors. The stronger the beans taste, the more people will think they are homemade.
What foods pair up nicely with baked beans?
Baked beans are a popular side dish to bring to an outdoor picnic, BBQ, or cookout. The tomato-based sauce on the beans pairs really well with other BBQ sauce-type dishes.
Here are some of the most delicious foods you can serve with baked beans:
BBQ sandwiches – Use the same type of BBQ sauce as the baked beans, so if you have sweet beans, use a sweeter BBQ sauce.
Hot dogs – Make the hot dogs in the same style as your local state or to mirror the beans. For example, if you make Boston baked beans, serve Massachusetts-style hot dogs with mustard, onions, and piccalilli (veggie relish).
Hamburgers – Anytime you grill or eat out, serve some baked beans on the side.
BBQ ribs – You can even add some rib meat directly into your baked beans for extra flavor.
Cornbread – If you don't like dry cornbread, drizzle some baked beans on top of a slice.
Grilled cheese – If you have picky kiddos, then make them some grilled cheese and baked beans.
Potato salad – Cold potato salad is another staple of cookouts, and this tastes incredible with some baked beans.
What makes Boston baked beans different?
The main difference between Boston baked beans and traditional baked beans is the use of molasses. Boston beans are baked in molasses sauce, but other types of beans are sweetened with brown sugar and corn syrup.
The cool thing about this is that Boston is actually nicknamed Beantown, and from 1883 to 1906, their baseball team was the Boston Beaneaters.
Can you make baked beans in the slow cooker?
Yes, you can make canned baked beans taste better by heating them in the slow cooker. Set your slow cooker to low and add the beans and your favorite sauces and meat. Stir it to make sure everything is combined, cover it with a lid, and cook on low for about 3-4 hours.
I suggest using a slow cooker liner. Not only will this make clean-up easier, but it will prevent the baked beans from sticking to the side of the slow cooker.
How do you make baked beans on the stove?
When you make baked beans on the stove, you should set the heat to medium-low. Then, add your beans and your favorite mix-ins. Stir the beans occasionally as it cooks. Cook the baked beans for about 30 minutes up to an hour. Keep an eye on them and make sure they don't cook down too much.
Final Thoughts
There you have it! It's actually pretty simple to make canned baked beans taste like homemade. You just have to add your favorite toppings, sauces, and maybe a little bit of ham or bacon. With just a little doctoring, a can of baked beans can go from boring to bravo! You'll be proud to share your baked beans at your next cookout, BBQ, or potluck.
More Cooking Resources
If you enjoyed learning how to make baked beans taste better, here are some more cooking resources that you'll enjoy next.