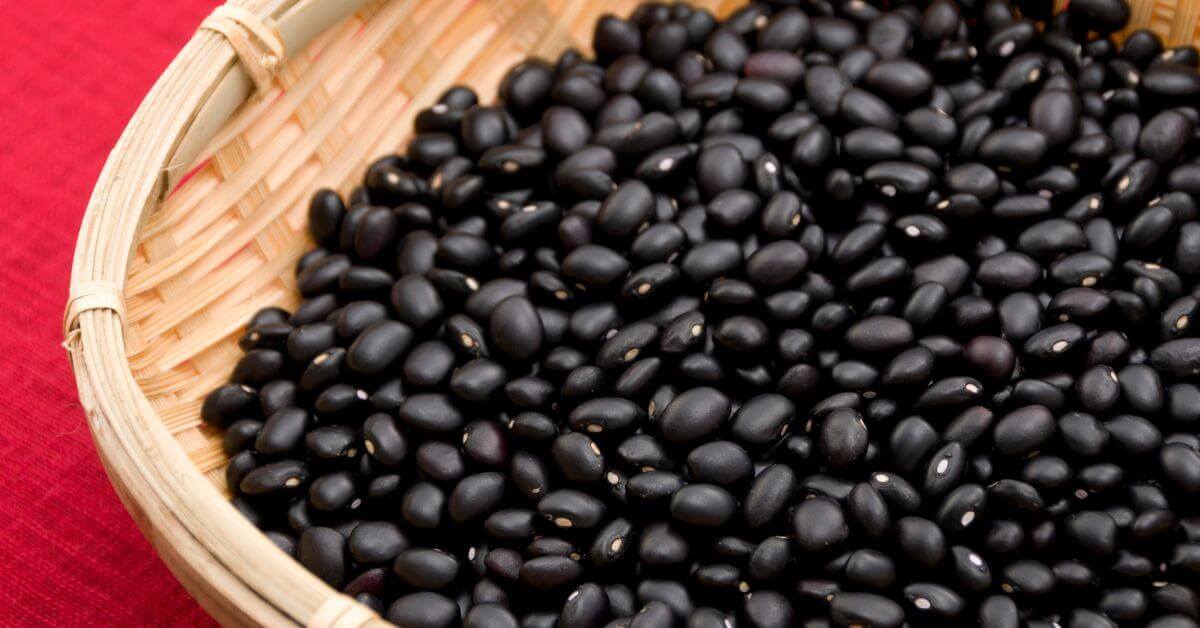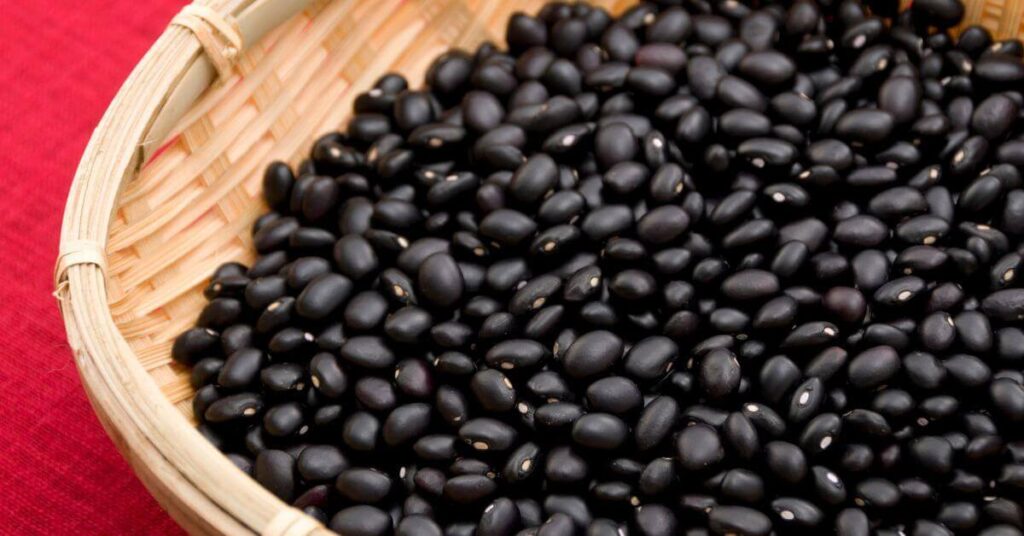 If you're like me, you may often find yourself with more black beans than you know what to do with. Yup — we've all been there! Don't feel bad if this is the case for you: black beans are a great pantry staple that can be used in so many dishes and recipes. So what to do with those remaining few cups of leftover beans? The options are endless!
Whether you have an opened can of black beans or freshly cooked beans waiting for a purpose, this blog post will share some delicious ideas and recipes for making use of your once-forgotten black beans. From burritos to burgers and beyond, there's something here for everyone looking for an easy and tasty way to use their leftovers.
I hope your appetite is ready because these black bean recipes will truly rock your world! Let's get started.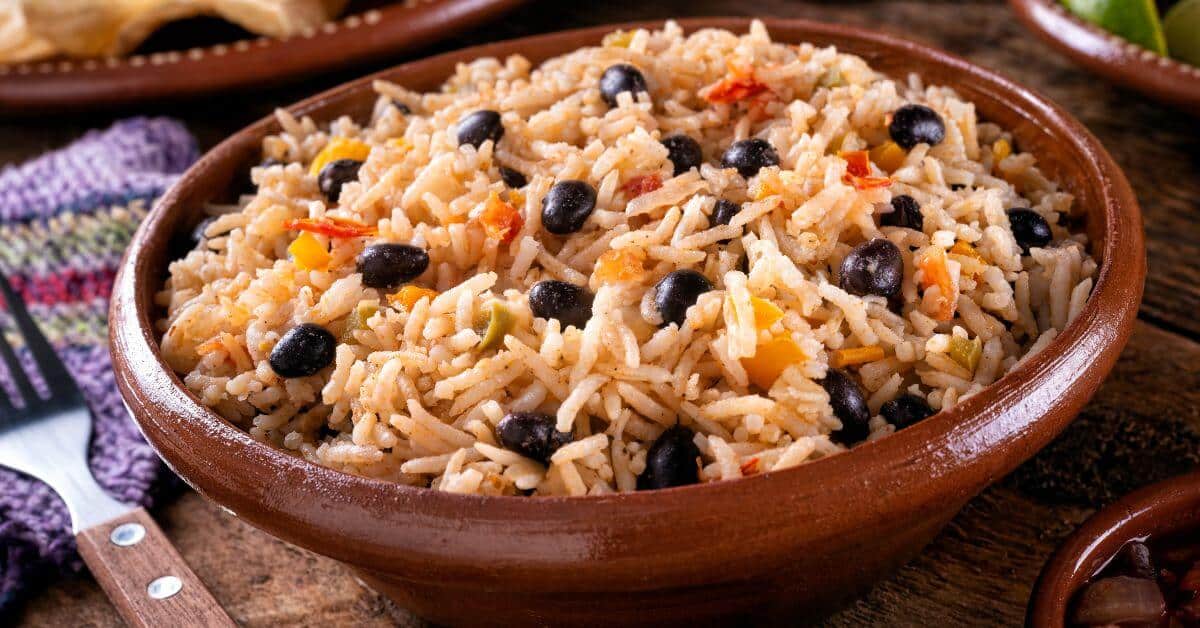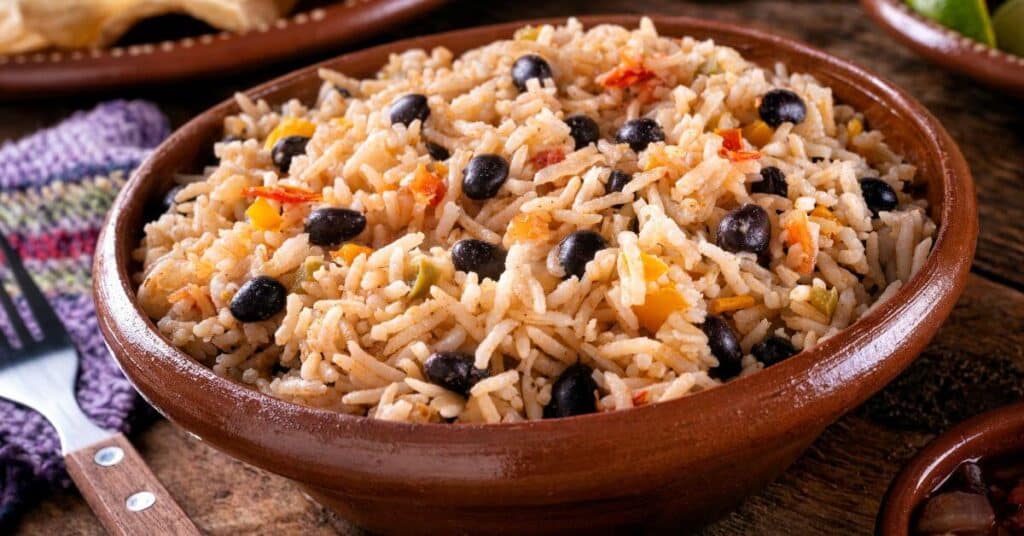 Rice and beans are one of those classic dishes that have been around forever. It's hearty and easy to make as a one-pot meal. Whether you're using white or brown rice, this beans n' rice recipe shows you how to transform rice and beans from boring to beautiful so you can make it for any occasion.
Black bean burgers are a vegan main dish that is super hearty and flavorful. The key to making these burgers is to start with canned black beans and partially dry them out so they won't be mushy. Grill or bake the burgers, then top them with chile-corn salsa for a delicious vegan summer burger that everyone will love!
Celebrate Taco Tuesday with a twist. These crispy black bean tacos are the perfect way to get your taco fix without having to fry anything. Start with a flavorful black bean filling, then tuck it into warm corn tortillas with cheese and bake until golden brown and oozy. Enjoy this crispy vegan treat as a quick meal or appetizer during the week!
Enjoy a bowl full of Mexican-inspired flavors like black beans, corn, tomatoes, and bell peppers with this easy burrito bowl recipe. Topped with a dollop of sour cream and a creamy chipotle sauce, this vegan burrito bowl is perfect for your Cinco de Mayo party or any night of the week!
Take your favorite Mexican dish to the next level with this black bean enchilada recipe. These lightened-up enchiladas are both nutritious and delicious! A filling of sautéed bell peppers, broccoli, onion, spinach, black beans, and some warming spices is enveloped in a cheesy sauce and warm tortillas for an unbelievably tasty dish. Serve with sour cream and your favorite enchilada sauce for a truly satisfying meal.
These black bean fritters are an exciting opportunity to use up that can of beans and try something different. Crispy and full of spicy flavor, these delicious fritters make for a perfect main dish. Drizzled with cilantro sauce, it's sure to become one of your favorite things!
Nachos are one of the best ways to use up your leftover ingredients and make some magic happen. Start with a layer of tortilla chips, pile on black beans, and top with your favorite toppings like pickled red onions and sour cream for a truly delicious meal. Whether you're having friends over or just need something to curb those midnight cravings, this recipe will do the trick!
Huevos rancheros is a classic Mexican breakfast dish featuring fried eggs and corn tortillas topped with plenty of salsa. This huevos rancheros recipe takes it one step further by adding fresh pico de gallo to give it much flavor, making this a great option for those who love their morning meals with a little bit of spice.
This black bean salad is simple to make and perfect for any light dinner. Marinated with fresh herbs and cayenne pepper, this salad features black beans, corn, avocados, and bell peppers for a well-rounded dish full of flavor. Feel free to make it your own and add kidney beans or chickpeas for a boost of protein!
Use up those leftover black beans for a cozy night in with this delicious black bean chili recipe. This vegan-friendly dish is packed with flavor thanks to the green chiles, cumin, and smoked paprika that give it a nice smoky kick. Serve it over rice, or top it with your favorite toppings like sour cream and cheese for a truly comforting meal.
FAQs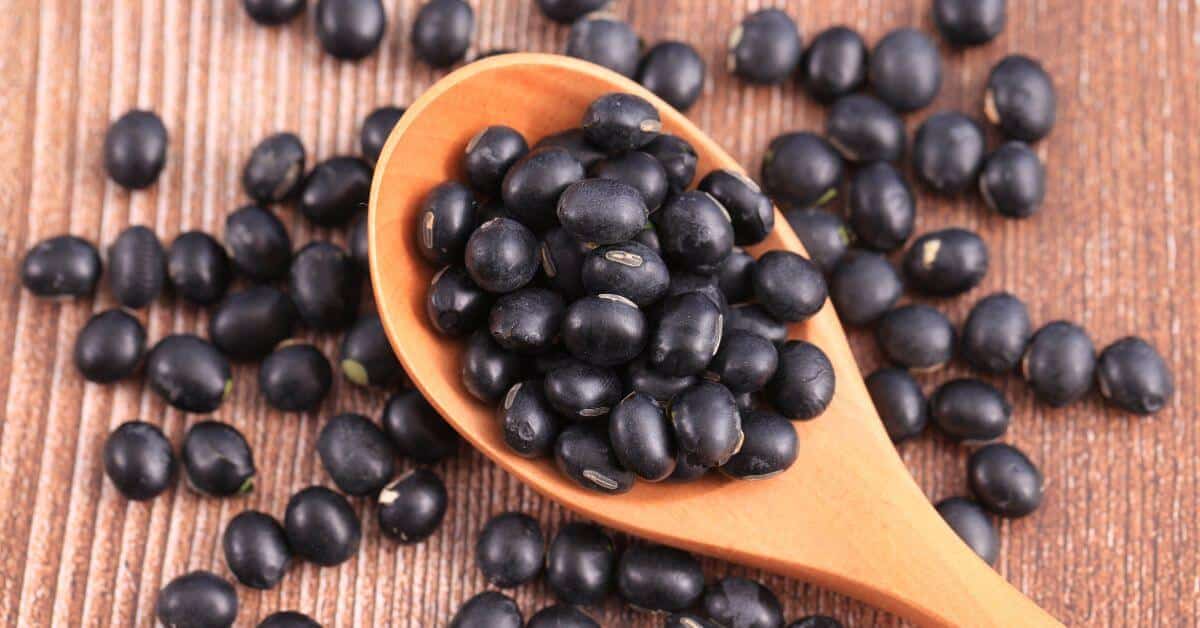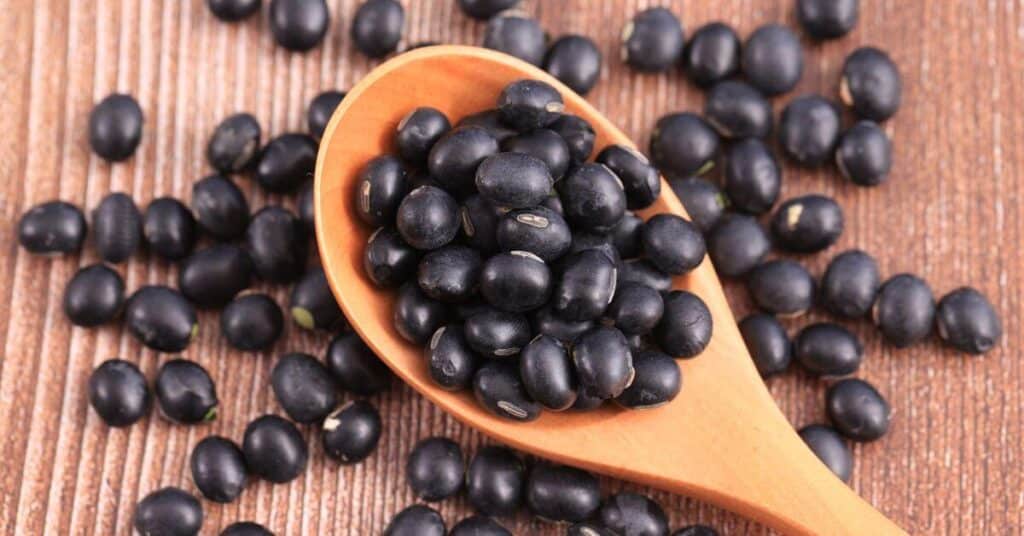 How long do black beans last in the fridge?
Generally, you'll want to use them within 3-4 days. To keep them fresh for as long as possible, transfer the beans to an airtight container before refrigerating. That way, they won't become soggy or absorb any odors from other foods in your fridge.
Are black beans healthy?
You bet they are! Black beans are packed with nutrition and can be part of a balanced diet. They contain protein and fiber, along with plenty of vitamins, minerals, and antioxidants. Studies have even shown that black beans may reduce your risk of certain diseases. So go ahead and enjoy some black beans – you'll thank yourself later!
Should you drain liquid from black beans?
Absolutely! Draining and rinsing the can of black beans can do wonders for the flavor and texture of your finished dish. The liquid in canned beans is usually made from salted water, which can add extra saltiness to whatever you're cooking. Rinsing off that salty liquid also helps eliminate some of that metallic flavor you might get from the can.
Final Thoughts
Black beans are an underutilized ingredient that can be incorporated into a variety of dishes. From burgers to salads, black beans add flavor and cost-effectiveness to every single meal. Although some people may think of them as flavorless and boring, the truth is that black beans possess a unique taste that enriches both casual and sophisticated meals.
Give one (or a few) of these recipes a try, and be shocked at how some extra beans can have your tastebuds livin' the dream! Don't forget to share your kitchen secrets with us in the comments below — what's cooking?
For more bean-related content, check out these helpful blogs!