This post may contain affiliate links. If you make a purchase through links on our site, we may earn a small commission.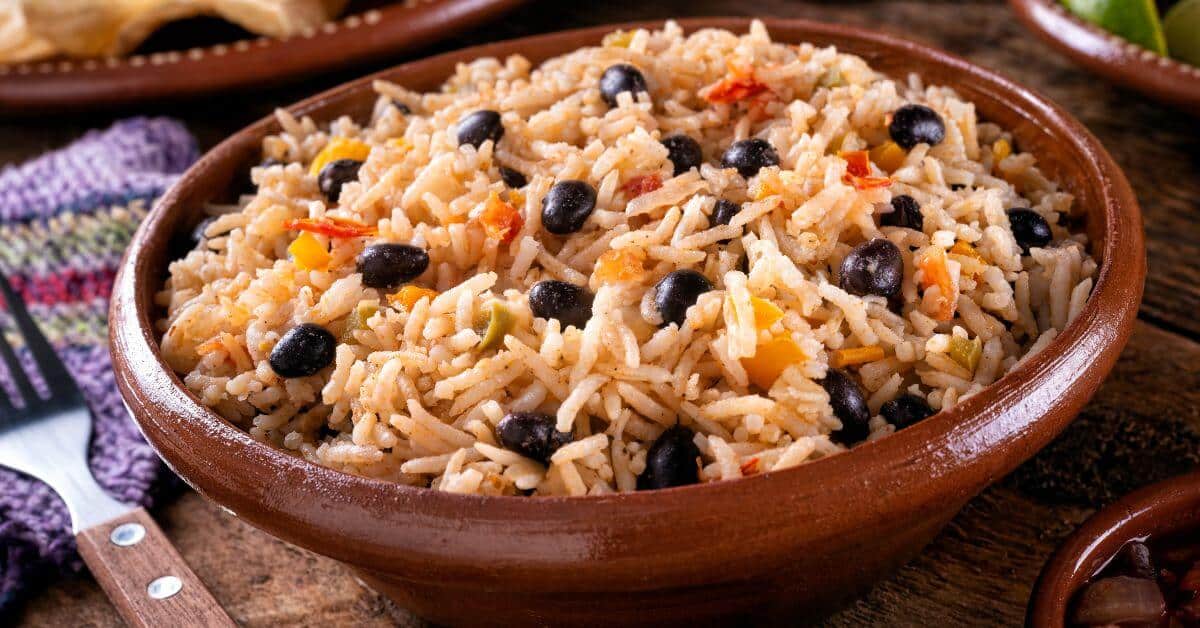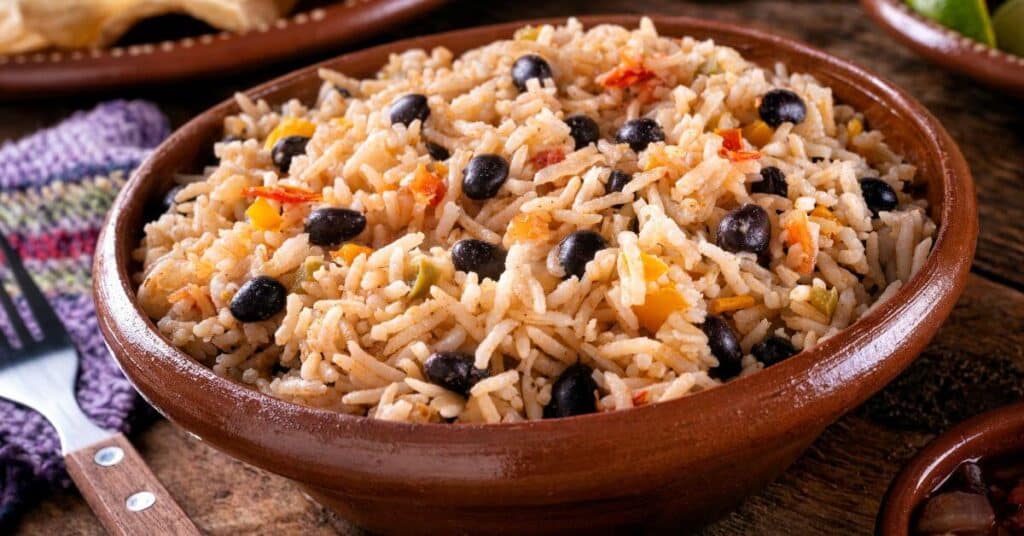 Few dishes are as universally loved as rice and beans; it's a staple food in virtually every culture, but how do we make this classic appeal to everyone? Try these delicious ideas to make rice and beans taste good!
Almost everyone has nostalgic memories of being served rice and beans as a child. It is a humble dish that is always there for you in a pinch, but it's pretty bland on its own. How do you take rice and beans from boring to beautiful? With these delicious tips! Make rice and beans taste so good you'll never want another side again!
What are Rice and Beans?
Rice and beans are a classic side dish made around the world. It is a very simple dish that consists of just what the name implies, rice and beans. Variations of this dish exist, but those basic two elements are always present.
Generally, the rice is seasoned with spices, herbs, or sauces. Some varieties include extra veggies and even sometimes fresh fruits. There is a version of rice and beans out there to please practically every palette!
How to Cook Rice and Beans
This dish has so many regional recipes, but the basics are usually the same. Here is one fast and reliable way to make rice and beans in the Instant Pot:
Ingredients
5-6 cups of a favorite stock or broth
1 ½ cups brown rice
1 cup dried beans of your choice (black beans and kidney beans are great options)
2 tablespoons tomato sauce
2 teaspoons taco seasoning
Juice of half a lime
Instructions
Mix together all the ingredients in the inner pot of the Instant Pot. Secure the Instant Pot Lid with the vent sealed.
Pressure cook for 30 minutes. At the end of the cycle, allow the steam to naturally release for at least 10 minutes before opening the vent and removing the lid.
Stir the rice and bean mixture. Garnish with a fresh lime wedge and serve warm.
How to Make Rice and Beans Taste Good
Rice and beans are a great staple side dish in a pinch, but it needs a little flair. Try these tasty tips to make rice and beans taste good.
Get Zesty!
Surprising as it may sound, citrus was made for rice and beans. A little fresh acid from some citrus fruit is just what this side dish needs to make it fun and fresh. Add a little lemon juice to your rice and beans or the zing of lime for a pop!
Make it Meaty!
Traditionally rice and beans are enjoyed as a vegetarian dish, but why not turn it into a meaty main dish!? Adding some meat to this classic helps make it more filling and satisfying. Pork and chicken are great with rice and beans. Be sure to fully cook your meat before mixing it with cooked rice and beans.
Veg Out!
Basic rice and beans don't include extra veggies, but they sure can! Vegetables add freshness and flavor to this side. You can really get creative when adding vegetables and try some fun combinations.
Mix some fresh bell peppers into your rice and beans for a fresh and fun flavor. If peppers are not for you, try some corn and kale. No matter what fun vegetable fusion you come up with, it will surely add some flavor to this dish!
Season Sensationally!
Seasonings and spices make all the difference in a dish. They take rice and beans from plain to pretty with virtually no effort. Spices are great for improving your rice and beans because most kitchens already have spices on hand.
Mix up your rice and beans with some garlic powder and dill for a garden-inspired variation of the classic. If you're a heat seeker, try out some chili, paprika, and/or cayenne in your rice and beans. Any spices you add will amp up the flavor and make rice and beans taste good!
Beautify with Butter!
Adding butter is one easy and commonly on-hand option for rice and beans. Butter makes the dish more creamy and rich. If you're in a hurry and need a quick way to improve your side dish, just throw in some butter!
FAQs
Are Rice and Beans a Complete Protein?
Yes, the combination of these two foods does create a complete protein. For a food to be considered a complete protein, it must have all nine of the essential amino acids. When rice and beans are together, they form this protein powerhouse!
Are Rice and Beans Gluten-Free?
Yes, simple rice and beans, by nature, are gluten-free. Rice has no gluten, and neither do beans; however, additional ingredients should be added with careful consideration in case they contain gluten. Always read the labels before consuming!
Additional Kitchen Resources
Keep the delicious fun going with more culinary ideas. Explore these insightful kitchen resources for some fresh ideas: