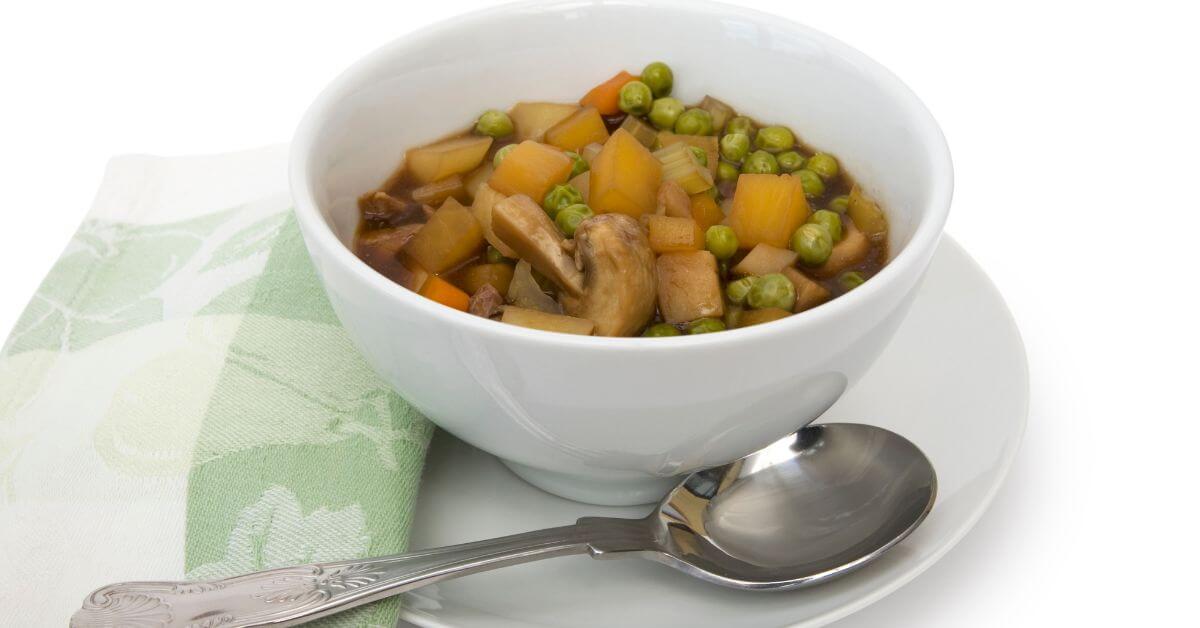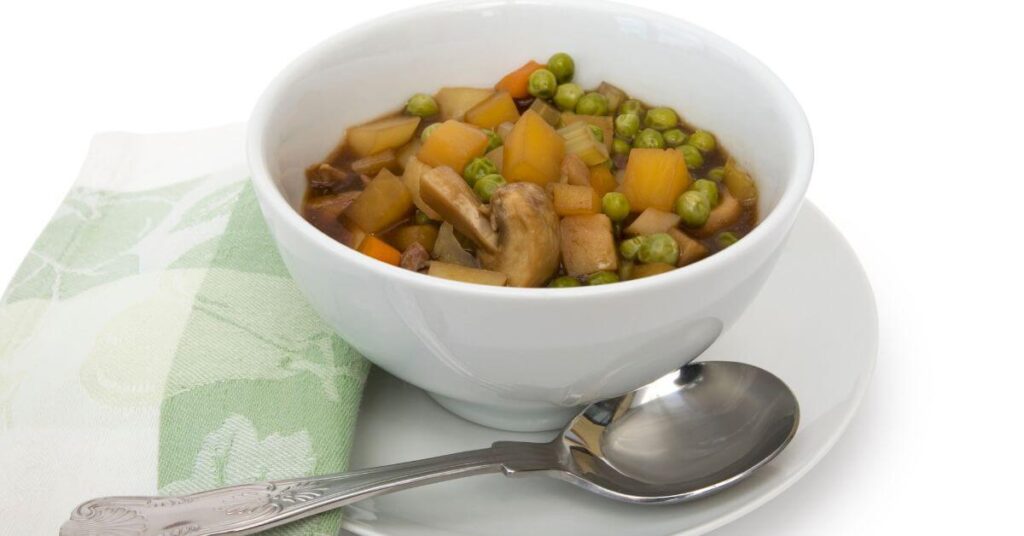 Canned beef stew is a great staple, but it's pretty boring on its own. Mix things up and make a stew that tastes anything but canned with these awesome ideas! Keep reading to learn how to make canned beef stew taste better.
What is Canned Beef Stew?
Canned beef stew is a shelf-stable pantry mainstay. It is made from the fully cooked beef stew that has been prepared with some extra preservatives and then canned. This means that all you need to do to make a beautiful beef stew is pop open this can!
Canned beef stew often includes vegetables like potatoes, carrots, onions, and peas. There is always a thick, brown, meaty gravy in the stew. The meat is commonly bigger chunks of beef with some fat still on.
How to Cook Canned Beef Stew
Lucky for you, canned beef stew is already fully cooked, so all it needs is a warm-up! Here's how to do it:
On the Stove:
Place a medium pot over medium-low heat on the stovetop. Open the can of beef stew and dump the contents into the pot.
Heat, stirring occasionally, until it is bubbly and hot throughout. Enjoy the stew when it is hot.
How to Make Canned Beef Stew Taste Better
Canned beef stew has everything you need to sustain yourself, but it could use a boost in the flavor department. Remember these tasty tricks next time you reach for a can of beef stew!
Get Garlicky!
There is something about the smell of garlic that just makes your mouth water! Try leveling up the flavor in your canned beef stew by adding garlic. Garlic is an inexpensive and easy-to-find ingredient that can have a big impact!
Before cooking your stew, add a little olive oil to the pot, then toss in some minced garlic. Cook the garlic over low heat just until aromatic, then add the canned stew and complete the cooking as directed. This will infuse the flavor of garlic into the stew in the tastiest and toasty way that you will not believe the stew came from a can.
Spice Things Up!
Spices make food better and maybe even make life better! Make your next can of stew unrecognizable, in a good way, with the help of common pantry spices. Spices are already in most homes; if not, they're easy to find!
Try adding a little rosemary and salt to your canned stew while it cooks. This will add an earthy aroma and flavor to the beef. If rosemary is not your favorite, try sprinkling in a little chili powder for a nice kick!
Grab the Grains!
Stew is rarely served alone, so consider what you eat with the stew. Serving canned beef stew with a lovely grain dish can take it from a can to a culinary masterpiece. Grains come in so many varieties that there is sure to be some variation that works well for you!
Try making some brown rice and then serving the beef stew on top of it. Quinoa is another great option to pair with a rich beef stew. Keep it classic and make some long-grain white rice to pair with the canned beef stew, but no matter what grain you choose, it will add a great texture to your meal!
Pasta Please!
Pasta is great for pairing with stew. Much like rice and other grains, pasta comes in many varieties, and almost all work well with stew! Pasta can bring a nice texture to the sort of soft canned stew.
One excellent pasta pairing for stew is egg noodles. They have a great texture and flavor that works very well with cooked beef and gravy. If egg noodles are not for you, opt for a nice bucatini, a thick spaghetti-like pasta that holds the sauce well.
Throw a Produce Party!
Canned beef stew often has some veggies, but they can be pretty plain. Improve your canned stew with some colorful vegetables. They're an easy and healthy way to add some flavor.
Use frozen or fresh veggies and just toss them in while the stew simmers. Green beans are a great addition, and so is shredded kale. Choose whatever veggies you enjoy, and get ready for an earthy and interesting bite of stew!
Soak Up The Flavor!
Don't let a drop of beef stew gravy go to waste. Serve your upgraded beef stew with bread to dunk in the gravy. Bread makes a nice finished-looking dinner when it's served wayside stew.
Garlic bread is an awesomely flavorful choice for pairing with canned beef stew. Breadsticks, rolls, and buns are all great choices. You really can't go wrong serving your favorite type of bread with beef stew!
FAQ
Does Canned Beef Stew Go Bad?
Yes, all canned goods have an expiration date, but the canning process significantly extends that. When held in the right conditions, canned beef stew can be kept for 3-5 years. Always follows the dates on the can as a rule, though.
Additional Kitchen Resources
If your excitement for cooking cannot be canned up, keep the exploration going with the amazing resource articles: