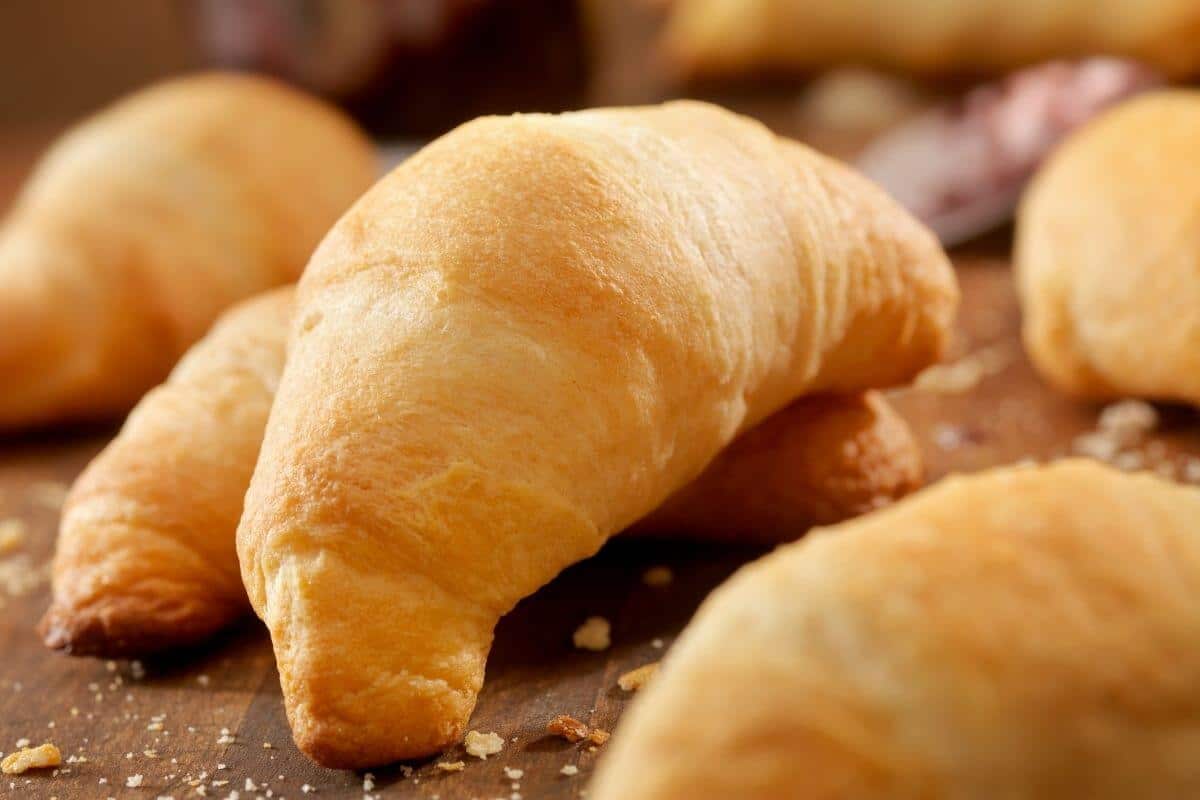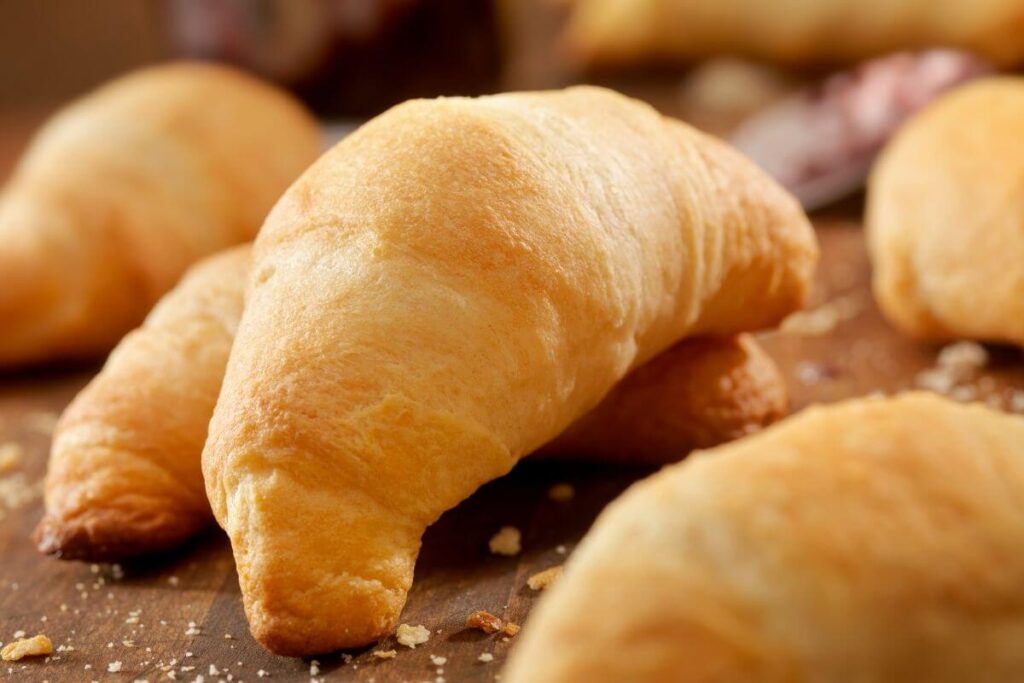 From savory dinner rolls to sweet pastries, Pillsbury crescent rolls make baking a breeze. They are buttery and require no prep work! Just pop open a tube of crescent rolls, roll them, and bake.
But do you ever feel like Pillsbury crescent rolls could be a lot more? If yes, keep reading to learn how to make Pillsbury crescent rolls better.
The crescent roll dough is a wonderful blank canvas, and there are so many ways to kick it up a notch!
WHAT ARE PILLSBURY CRESCENT ROLLS?
These rolls were created by the company Pillsbury to make baking a whole lot easier. They are similar to croissants, but the dough is less flaky than a croissant.
Crescent rolls are made from typical baking ingredients to make for a soft, bready dough. You can enjoy them as is or use one of the many tips below to take them to the next level!
HOW TO MAKE PILLSBURY CRESCENT ROLLS BETTER
Jazz up the flavors
Plain crescent rolls are good, but they can be a little boring. Luckily, you can easily add layers of flavor to the rolls without too much work and hassle. Combine melted butter with garlic powder and herbs together, then brush the rolls with this mix. The rolls will take on a lovely aromatic flavor. Take them to the next level with a nice helping of cheese on top! When in doubt, add cheese!
Add some meat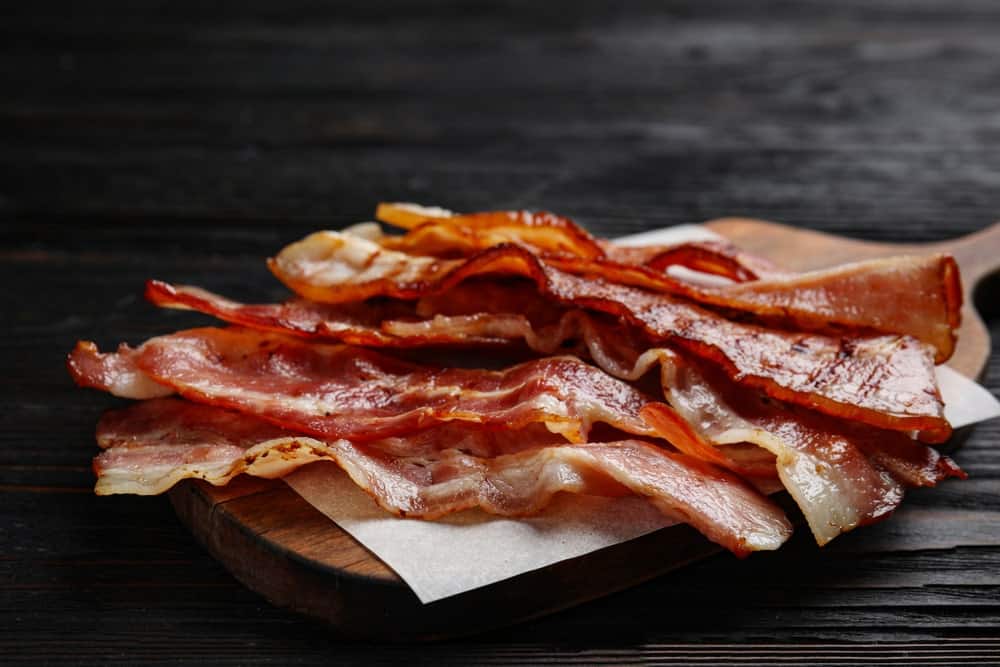 What better way to spice up Pillsbury crescent rolls than with some bacon? Chop up some cooked bacon and put it into the dough before rolling. Not only will it add a nice bit of texture, but the bacon also gives the rolls a salty and smoky flavor.
If you want an easy appetizer, roll the dough around a cocktail sausage for easy pigs in a blanket. These addicting snacks will get the party started in no time. Add a bit of cheese to the sausages for some cheese-stretching action. The mild flavors of the bread help balance out the saltiness of whatever is inside of them, so experiment with different meaty fillings!
Don't roll the dough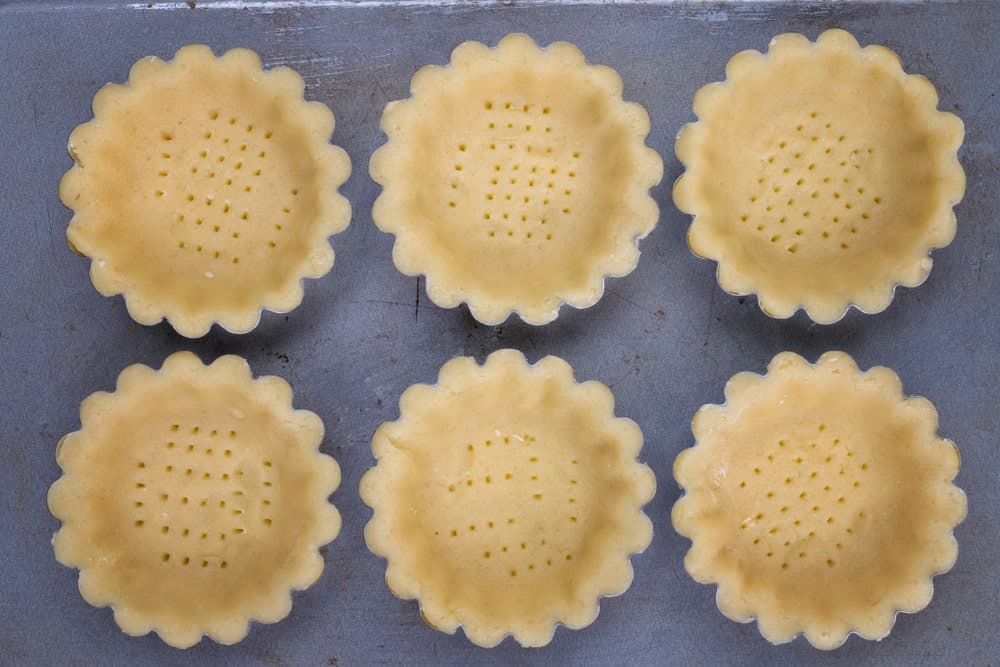 Rather than rolling them up into rolls, the Pillsbury crescent roll dough can be used as a base for many other recipes. Use the rolled-out crescent dough as a base or topping for casseroles and savory pies. Line a pie dish with the dough, then fill it with whatever you like! Make a taco-inspired casserole or an Italian-inspired dish. If you want something healthier, fill it with your favorite veggies.
The rolls will give a nice, firm crust that will taste wonderful with whatever it is filled with. It is not a pie crust replacement, but it is a great alternative.
Reshape the dough to make a different pastry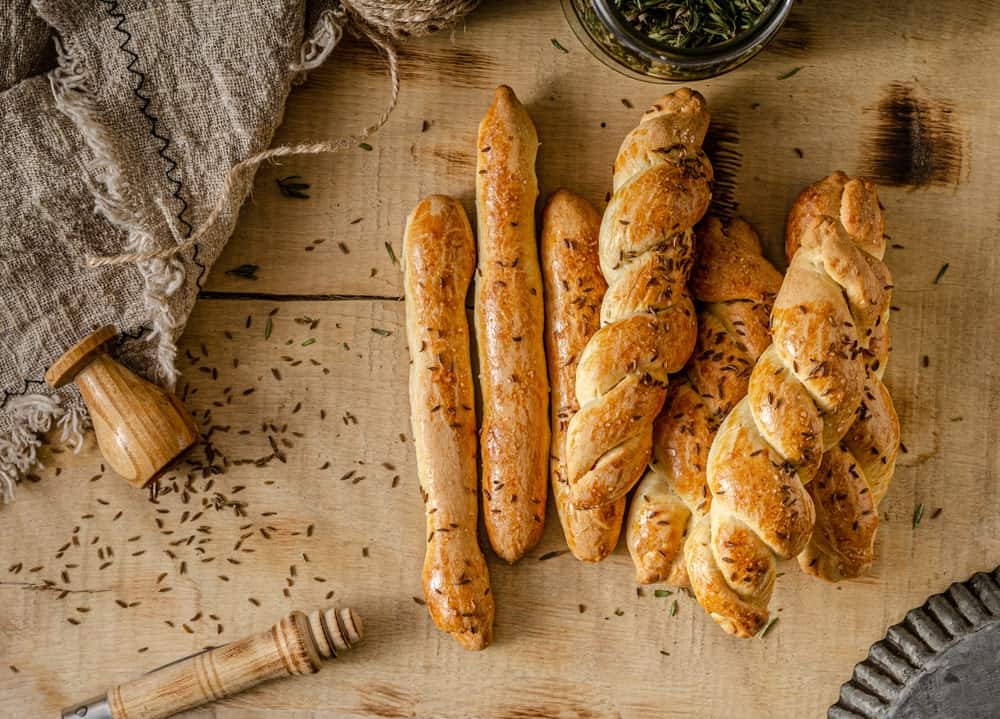 Similar to the previous tip, this dough can be used in many ways. Carefully unroll the canned dough, and press the pre-cut lines in the dough to seal it. Now that you have a solid base of dough, you can turn it into any pastry you like. From garlic knots to breadsticks, there are plenty of options to try. Simply add a savory filling, then shape it how you like.
One crescent roll recipe that you can try is to fill the center of the dough with bacon, eggs, and a bit of cheese, then roll the edges of the dough over. This will create a nice "crust" for the yummy filling.
Turn it into a sweet dessert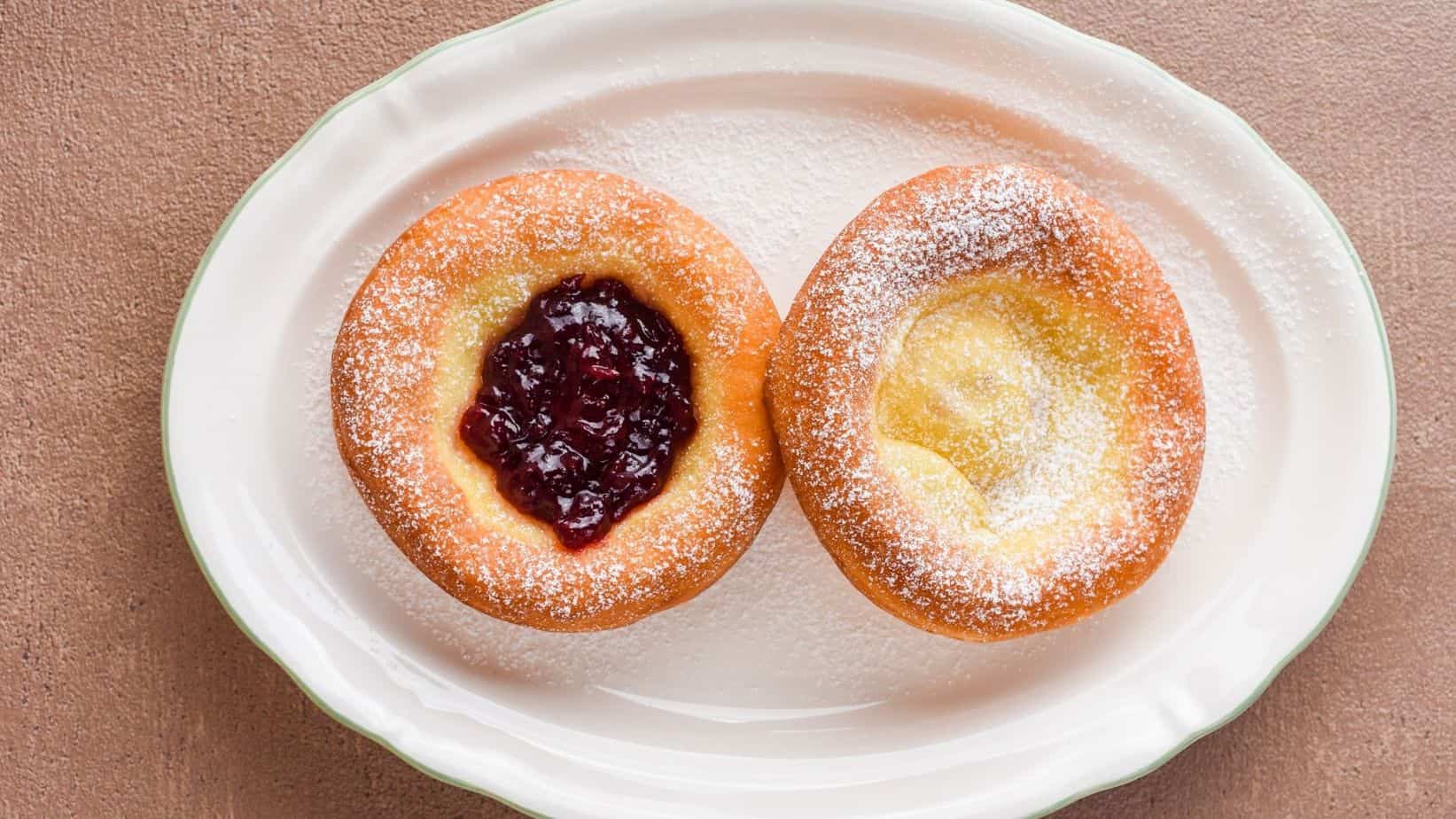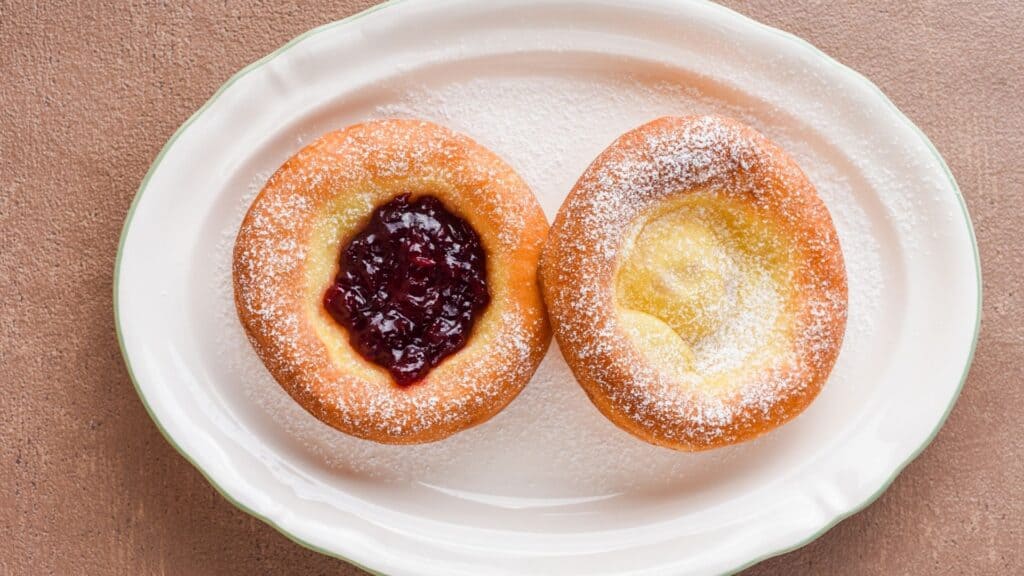 Similar to the previous tip, roll out the dough and turn it into something sweet instead. There are so many desserts you can make with Pillsbury crescent roll dough. Here are a few ideas to get started.
Pain au chocolat: Cut them into rectangles and fill them with chunks of dark chocolate for a makeshift chocolate croissant.
Beignets: Cut the dough in half. Fold each half into a square and seal. Cut the squares into 4 triangles, then fry them in oil. When they're nice and golden, place the beignets onto a paper towel and cover them in powdered sugar.
Danish: Depending on how big you want the danish, cut the dough into squares. Place a dollop of a fruity filling in the middle of the square, then fold the edges slightly over the center. You still want some of the filling to show in the middle. Bake them on an ungreased cookie sheet at 400°F for about 20-25 minutes, or until the dough is golden and the filling is cooked.
There are many other desserts you can make by using Pillsbury crescent roll dough as a base. Experiment with other fillings and see what you enjoy the best!
Make them mini
There is no easier way to make something taste better than by making it fun-sized! Simply cut the perforated triangles into smaller triangles for smaller rolls. It is a great way to make an appetizer for more people with less work.
Just because the rolls will be smaller doesn't mean you can't use the above tips on them! Mix melted butter with garlic and herbs and cover the mini rolls with the mixture. Once they bake, the Pillsbury crescent roll dough will become fantastic mini garlic rolls. Pair these mini rolls with pasta or pizza for a quick and easy side dish.
Make a giant sandwich braid
Pillsbury crescent roll dough doesn't have to just be sweet; it can be great for savory snacks as well. For your next party or get-together, use the dough to make a giant shareable sandwich braid. Roll out the dough into one big sheet of dough, then cut one-inch strips along the edges of the dough. Don't cut all the way into the middle of the dough because you want the middle to be able to hold the dough.
Fill it with your favorite sandwich fillings like cheese, chicken, turkey, or veggies. Then wrap the cut strips onto the filling into a braid pattern. Bake the sandwich braid, then slice them into shareable slices for your guests. They will love this dish!
Experiment with different flavors and types of crescent rolls 
Most of us are used to regular Pillsbury crescent rolls, but Pillsbury actually makes 10 types of crescent rolls! Try out different flavors and styles of crescent rolls to see which you like the best. Or, use these tips on any of the different types of rolls.
If you are a fan of sweet-savory combos, then give the Hawaiian crescent rolls a try. Give them a savory topping or filling to get that lovely contrast of flavors.
Keep an eye on the rolls in the oven
Sometimes the reason your Pillsbury crescent rolls aren't coming out as you like is that your oven isn't baking them enough. Every oven is built differently, so even if you are following the exact directions on the packaging, you may not be getting the same end result.
Keep a careful eye on the crescent rolls and only bake them until the outside has become a nice golden color and feels firm. Your oven may need more or less baking time, so check on the rolls about 2 minutes before the package's recommended cooking time.
Pair it with a saucy main dish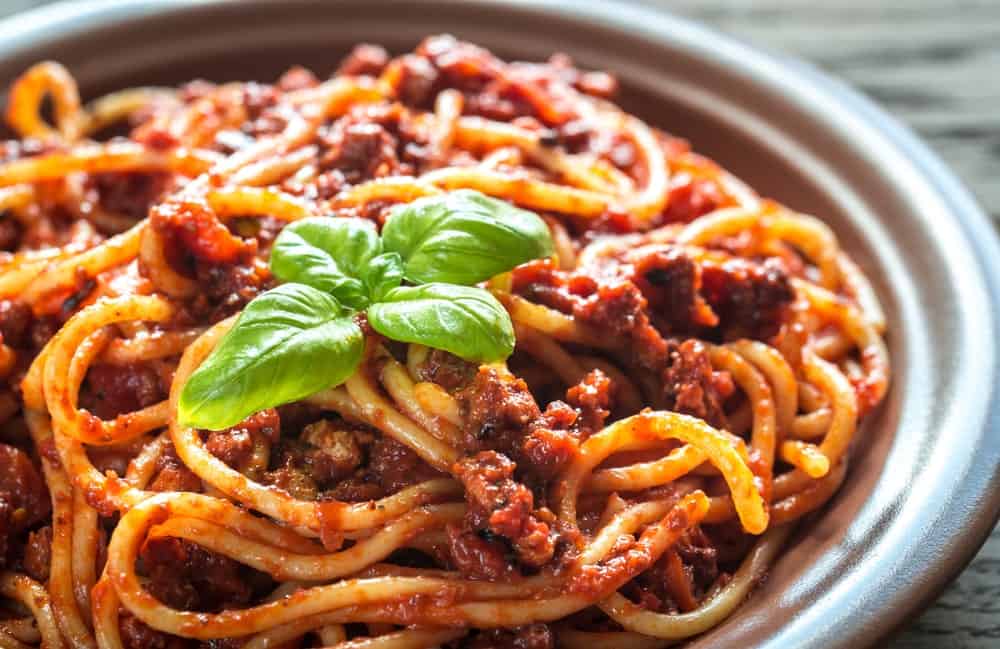 One way to elevate Pillsbury crescent rolls is to combine them with a lovely main dish! They can be nice as is, but they work even better as a side with another dish. Whether you are pairing it with pasta or soup, crescent rolls taste best with saucy dishes.
The dry bread soaks up all the sauces and liquids from the main dish and tastes exquisite. This tip is the best for those that like Pillsbury crescent rolls the way they are and want an easy way to make them taste better.
You Might Also Like: