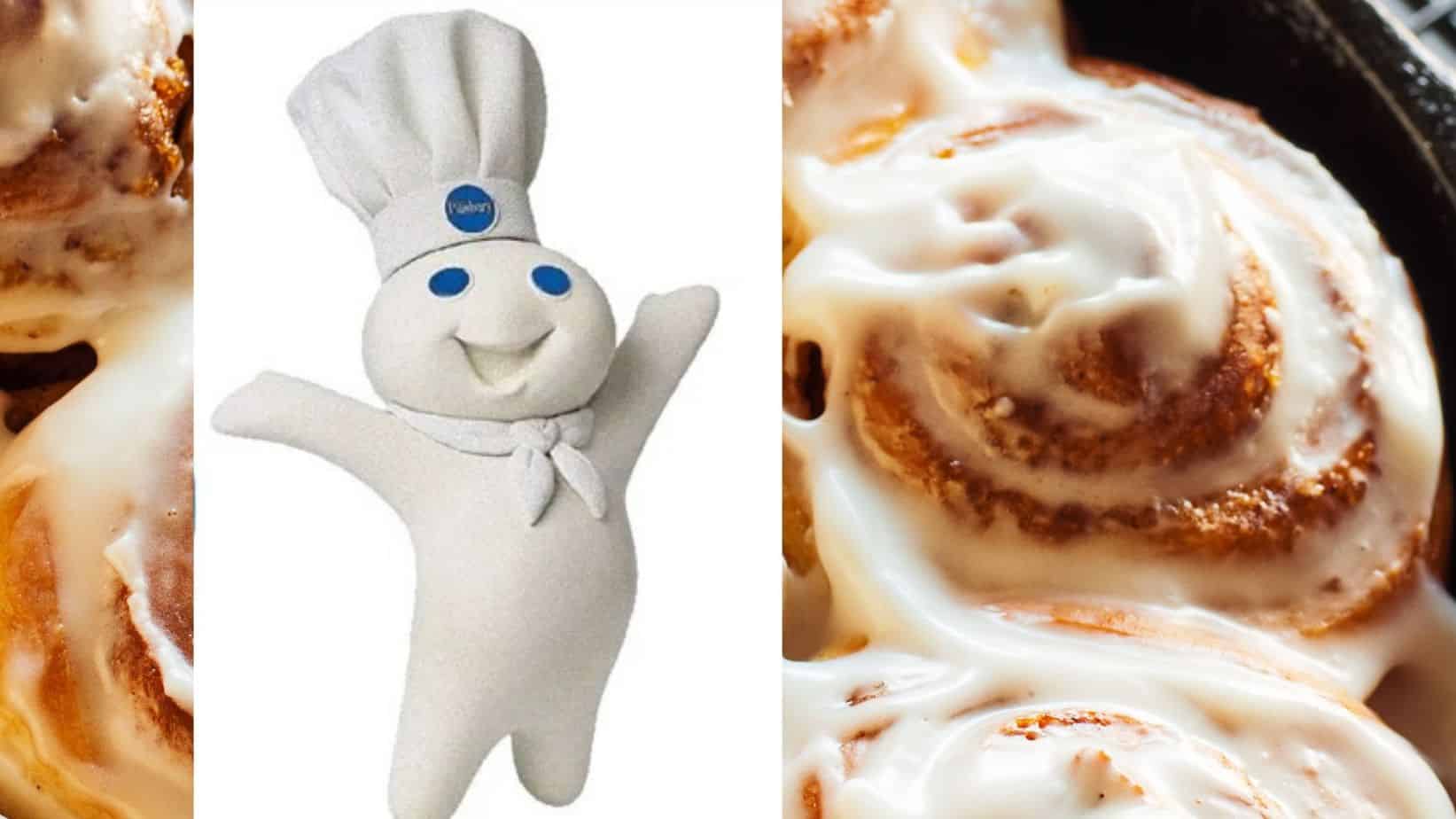 The Pillsbury Doughboy is a figure that is somewhat shrouded in mystery. How did the figure come about? Where did it get its name? How long has it been around? These are all questions that people might ponder when they see the Pillsbury Doughboy on products or commercials. Below, we'll list some fun facts about the Pillsbury brand and its awfully cute doughboy mascot.
1. Charles Pillsbury Started A Flour Business In 1869
Around six years after Charles Pillsbury graduated from Dartmouth, he decided to move to Minneapolis and work in a flour mill that his uncle owned. As he started working and gaining experience, Pillsbury made a discovery.
He'd found a way to make flour milling more effective by using steel rollers instead of the conventional buhr stones. Pillsbury worked there for a few years and then tried convincing his uncle to let him join the company. The company was called Charles A. Pillsbury & Co.
After about a decade, business increased, and the flour mill was known to be the biggest in the world. Ownership of the company was sold and passed along a few times, but the management of the company always stayed inside of the family. Charles Pillsbury died in 1899.
2. The Bake-off Contest Began In 1949
Many people have heard of Pillsbury's bake-off contest, which began in 1949. The contest's first winner, Theodora Smallfield, won $50,000.
She used a tea towel to win the competition and wrapped it around the dough she used when making no-knead water-rising twists. The first bake-off contest wasn't just a small occurrence; Eleanor Roosevelt gave out the award in New York.
The annual contest occurred every year until 1976, then switched to every two years. In 2014, Virginia Beth Royals won $1 million for her peanutty pie crust clusters recipe.
3. The Pillsbury Doughboy
An advertising agency in 1965 created the actual Pillsbury Doughboy character, and it has stuck around ever since. The advertising agency also created the jingle that initially went along with the Pillsbury Doughboy. "I'm Poppin' Fresh, the Pillsbury Doughboy!"
4. The Pillsbury Doughboy and The Media
The Pillsbury Doughboy has been around for ages. He has a plump body and comes with a "Hoo Hoo" saying that's also trademarked. There have been hundreds upon hundreds of tv commercials featuring the Pillsbury Doughboy mascot ever since it was created.
The first advertisements that were shot featuring the mascot required stop-motion animation. It took five different bodies and 15 different heads. A simple 30-second commercial needed over 720 photos and around 24 pictures per second.
5. Powdered Drink Mixes and Baking Products Appealed to Both Kids And Adults
The Pillsbury brand released a bunch of dry baking mixes to the market around 1955. These dry baking mixes were perfect for people that didn't have the time or the inclination to bake from scratch.
Pillsbury began selling frosting cans in 1964. The company also released a drink mix called Funny Face Drink Mix in order to remain competitive with the drink mixes that Kool-Aid was releasing at the time.
6. Not All Pillsbury Products Were Hits
Pillsbury released a powdered drink called Moo Juice in 1966. All you had to do was add some milk to it to get a milkshake. Moo Juice came in a few flavors: vanilla, chocolate, strawberry, and chocolate malt.
Many people didn't enjoy the watery consistency of it, and Pillsbury stopped manufacturing it around 1970.
7. Pillsbury Has Gone Into Outer Space
Pillsbury had food scientists making edible cubes so astronauts could eat them up in space. Scott Carpenter was the first astronaut to eat solid food in outer space in 1962. Between 1970 and 1980, Pillsbury started marketing space food sticks for the general public, and they came in flavors such as chocolate, peanut butter, mint, orange, and caramel.
8. The Hand Poke
If you're old enough to remember some of the hand poking on the Pillsbury Doughboy tv commercials, you might remember the hand poke. The early hand pokes were done by Computer Generated Imagery, and in 1989 they started using a real hand to do the poking.
9. Pillsbury Once Owned Both Burger King and Haagen-Dazs
Pillsbury purchased the entire Burger King chain for $18 million back in 1967. In 1983, Pillsbury also bought Haagen-Dazs from Reuben Mattus. Then General Mills purchased Pillsbury in 2000. As a result of all of the acquisitions, Pillsbury no longer owns Haagen-Dazs or Burger King.
10. The Pillsbury Doughboy Has A Name
Pillsbury brought the Poppin' Fresh doll to the public in the 1970s. Poppin' Fresh started to become more and more popular throughout households, so much so that it even started to develop a family. His wife is Poppie Fresh, who is also known as the Pillsbury Doughgirl. The Pillsbury Doughboy and the Pillsbury Doughgirl also had kids named Bun Bun and Popper.
They also had a dog named Flapjack, a cat named Biscuit, and even Grandparents named Granmommer and Granpopper. The uncle's name was Rollie.
Pillsbury Doughboy Swag
The Pillsbury Doughboy is loved so much that you can find him on cookie jars, chef's hats, aprons, oven mitts, bedspreads, and so many more things!
Hoo-Hoo!
FAQ:
What color is the Pillsbury Doughboy's scarf?
The Pillsbury Doughboy's scarf is white.
You Might Also Like: