This post may contain affiliate links. If you make a purchase through links on our site, we may earn a small commission.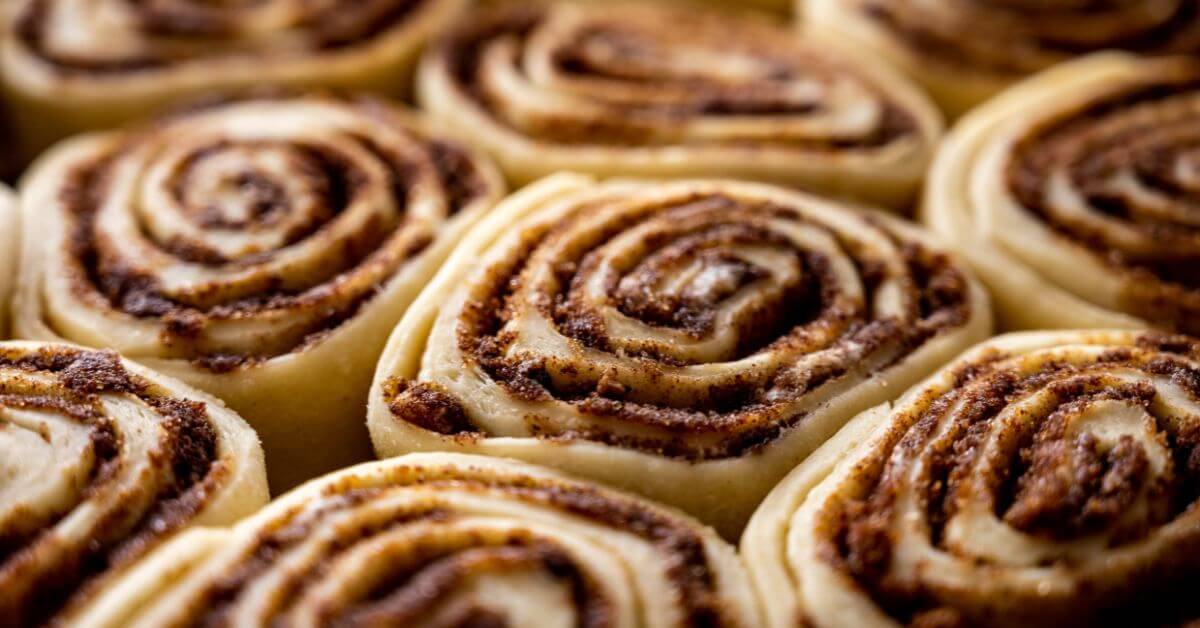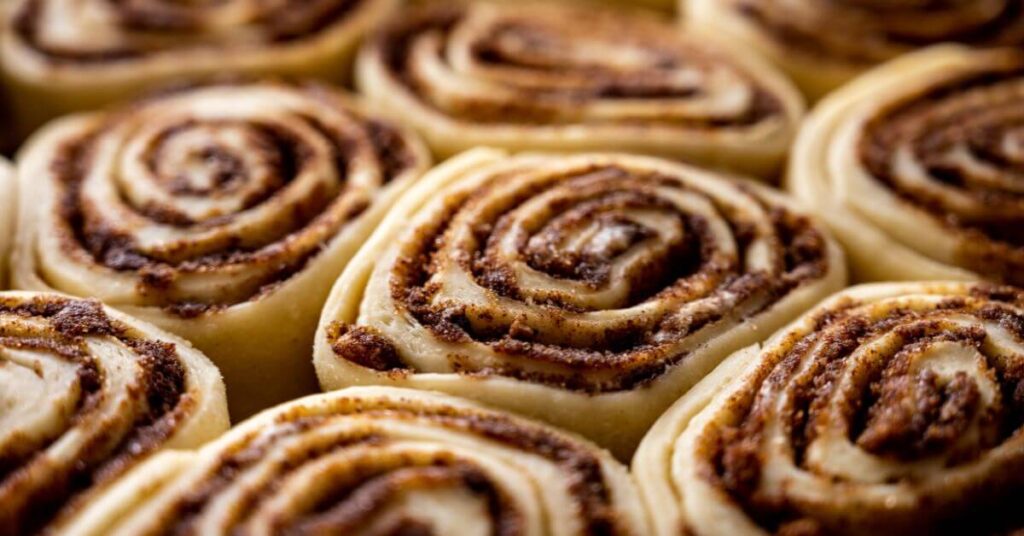 If you start any morning off with fresh-baked Pillsbury cinnamon rolls, you're on track for a great day. While they're a taste of heaven as-is, you can elevate the experience by doing a few things to make these easy-bake store-bought cinnamon rolls taste even better.
How to make Pillsbury cinnamon rolls better than they already are, you might ask? These four simple tricks will help you make them your own!
How to Make Pillsbury Cinnamon Rolls Better
Fill them with extra goodies
When you pop open that can of Pillsbury cinnamon rolls, you can see it's easy to unroll them to add anything inside. It could be something as simple as adding a touch more cinnamon. Or you can blend cinnamon with nutmeg and ginger for a taste that reminds you of the holidays.
Texturally, you can do more too. Chopped walnuts or pecans, cream cheese, Oreos, chocolate chips, Nutella, and even bacon can help you fake a fully-homemade taste without all the work making cinnamon rolls from scratch normally requires. Bonus points if you mix and match any of these add-ins!
Add toppings
You can add things on top of your Pillsbury cinnamon rolls to make your own creation. Grated orange zest and a touch of rose water add an elegant flavor. Putting brown sugar and butter on top will give a more caramelized taste.
And yes, you can add crispy bacon or nuts on top or wedge them into the spirals from the top. Sprinkles, chocolate chips, cookie pieces, and even leftover Halloween candy make for fun ways to enhance these cinnamon rolls.
Swap out the frosting
Pillsbury cinnamon rolls are hard to beat when baked right from the can. But if you're not a fan of that icing it comes with, you can make your own or buy a can of cream cheese frosting in a pinch. You can add lemon or orange to it for a fruity spin. Even putting a few strawberries into the cream cheese frosting is going to make these beauties even better.
Maple buttercream on top, along with some bacon, will satisfy those sweet and salty cravings at once. So too, will a salted caramel frosting. Or go for absolute decadence with a chocolate glaze.
Think outside the roll
When thinking about how to make Pillsbury cinnamon rolls better, it's OK to come unrolled. You don't need to keep them in this shape. Put them all together and make one giant cinnamon roll like a breakfast cake. Or put them in your waffle iron and turn them into cinnamon roll waffles. You can then top them with the icing (either what it comes with or one of your own creations) and maple syrup. And naturally, all of the toppings listed above are a great way to finish it off.
When you play around with Pillsbury cinnamon rolls in your kitchen, the sky is the limit. Have fun finding your favorite combinations to make breakfast even more special in your home!
FAQs
How to make Pillsbury cinnamon rolls softer
Softness is key when it comes to Pillsbury cinnamon rolls, so make sure you properly store them. After cooling down, put them into an air-tight container or resealable plastic bag.
You can make them softer by warming them up in the microwave for a few seconds or tossing 'em in the preheated oven!
You can also make them softer by adding a glaze. This step can also promote moistness and soft texture. You can easily create a basic glaze by combining powdered sugar and milk, which should be drizzled over your warm cinnamon rolls for the best results.
Do Pillsbury cinnamon rolls expire?
Pillsbury cinnamon rolls indeed have an expiration date, which can be found on the packaging. It is best to eat them before this date to ensure freshness and quality.
How to cook Pillsbury cinnamon rolls in an air fryer
Preheat the air fryer to 325°F, put the rolls in the basket, and cook for 8 to 10 minutes. Check for doneness and cook for an additional 1 to 2 minutes if needed. Once cooked, add the icing as desired.
How to open Pillsbury cinnamon rolls
To open, peel off the outer layer of the packaging. Locate the arrow and position it on the line. Press the seam on the edge of a countertop or with a spoon until the canister pops open.
Are Pillsbury cinnamon rolls vegan?
They are not vegan, as they contain dairy and egg ingredients. If you are looking for a vegan option, consider homemade recipes or brands that offer vegan cinnamon rolls.
Can you microwave Pillsbury cinnamon rolls?
Yes, you can microwave them. Put a roll on a microwave-safe plate and heat for 15 to 20 seconds on high. Microwaving will result in a less flaky texture compared to baking in an oven.
Can you freeze Pillsbury cinnamon rolls?
Yes, you can freeze Pillsbury cinnamon rolls for up to two months. Wrap the uncooked rolls in plastic wrap and put them in an airtight container or a resealable freezer bag. Thaw them in the refrigerator overnight before cooking them.
How many calories are in a Pillsbury cinnamon roll?
A single Pillsbury cinnamon roll with icing contains approximately 140 calories.
Can you eat Pillsbury cinnamon rolls raw?
Pillsbury cinnamon rolls have uncooked flour and raw eggs, so it is recommended not to eat the dough raw.
You Might Also Like: