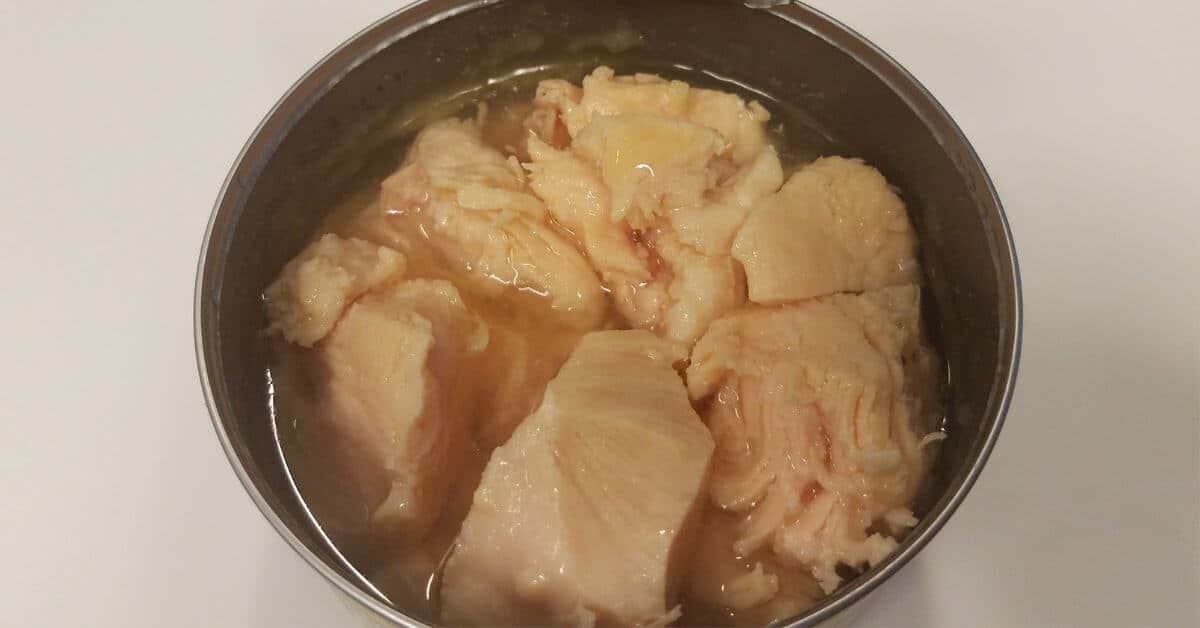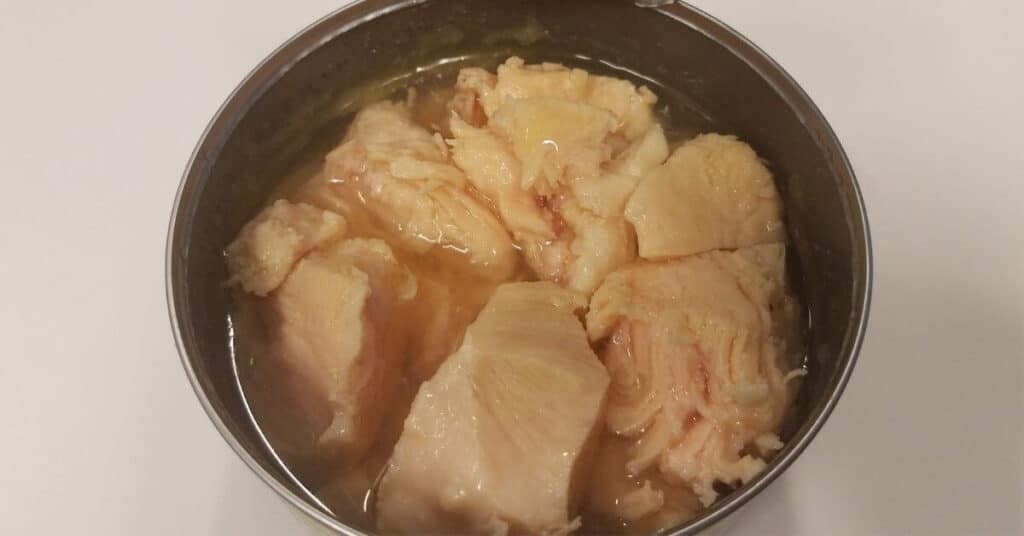 Don't get me wrong; I love a great chicken recipe. But I don't always have the time or luxury to cook my own delicious chicken. Life can get busy, and I assume it gets busy for you too! That's why I personally love cooking with canned chicken. There are so many easy meals you can make that are both healthy and delicious! Keep reading to learn how to make canned chicken taste better.
Need to make something for a potluck? Bake a chicken casserole! In the mood for Mexican? Make chicken tacos or quesadillas! Want to get warm and cozy? Make chicken soup! Whatever wonderful recipe you create, canned chicken will act as the perfect sidekick.
Of course, you cannot compare canned chicken to the fresh rotisserie chicken that makes our mouths water, but what if I told you that it could? In fact, I've gathered all the best secrets to making canned chicken taste better. That's right! Say goodbye to that odd and distinctive canned taste and say hello to a delicious meal that you could swear was made fresh!
What is the Point of Canned Chicken?
When it comes to canned food, people either love it or hate it. It can sit in your pantry for years without spoiling, which reasonably makes some people recoil in distaste. However, this can of white protein isn't as scary as it may seem and is perfectly safe to eat. Many fitness enthusiasts swear by eating canned chicken. You get all the health benefits of lean protein without dealing with any required prep.
Canned chicken has a long shelf life because the can itself creates a barrier that removes the oxygen, protecting it against bacteria. So canning chicken basically freezes the meat at the perfect point — just before it's ready to eat!
How to Cook Canned Chicken
No cooking process is needed since canned chicken is already cooked and ready to eat! Canned chicken is a good way to turn any long recipe into an easy, quick meal that saves you considerable time in the kitchen.
However, you may need to heat it depending on what you make with your can of chicken. Recipes with a minimum cooking time are best for getting the most tender chicken. Here are the most popular ways to cook canned chicken and how long it would take to heat up.
In the Oven
If you are interested in making a chicken casserole or anything of that nature, baking your canned chicken in the oven is the best choice. Most oven recipes that use canned chicken can be baked in a greased casserole dish at 350 degrees for 30 to 35 minutes.
On the Stove
A lot of people love to mix their chicken meat on the stove with other ingredients. Chicken stir fry is one great example of this. To heat canned chicken on the stove, heat 2 to 3 tablespoons of olive oil in a large skillet. Drain the chicken and season however you'd like. Then add it to the pan, and cook for 4 to 5 minutes on each side or until thoroughly heated.
In the Microwave
The quickest way to heat canned chicken is in the microwave. First, drain the chicken and place it in a microwave-safe bowl, breaking it into smaller pieces with a fork. Then microwave for 60 to 90 seconds. Be careful not to overcook your chicken, as it will dry out and have a tough texture.
How to Make Canned Chicken Taste Better
Now that you know a little more about canned chicken and how easy it is to whip it up in a recipe, it's time to put it into your own tasty dish! There are plenty of yummy meals listed for the whole family to enjoy. Try out one of these easy recipe ideas, and you'll be off to a great start.
Sauce it Up
Combining canned chicken with your favorite sauces can make it taste nice and juicy. Whether you marinate the chicken in BBQ sauce or hot sauce and pan fry it, or smother it in marinara or alfredo sauce and turn it into a delicious pasta dish, the rich sauce will take the flavor of your chicken to the next level.
Make it Creamy
Add some creaminess to your canned chicken by creating a delicious cream sauce of equal parts flour and butter. Make it your own by adding your favorite seasonings, and voilà! Tasty creamy chicken. You can also add chicken broth or cream of chicken soup to give it even more chicken flavor.
Use White Vinegar or Lemon Juice
Some people can't get past the distinctive, questionable taste that canned chicken can sometimes have. However, there is a trick to get rid of that undesirable flavor: white vinegar or lemon juice! Just take a glass or ceramic dish and place your chicken into it. Next, drizzle a generous amount of vinegar or lemon juice over the chicken, cover it, and put it in the fridge, letting it marinate for about ten minutes. That should get the unpleasant flavor right out.
Fry it Up in a Pan
The perfect way to get your canned chicken tasting flavorful in minutes is to fry it up in a pan. You can do this alongside chopped veggies with either butter or olive oil until everything is nicely browned. To get the best results, I recommend slowly browning the chicken in butter and add in some dried herbs or spices of your choice. Feel free to be creative with it! I find sundried tomato, garlic, and Dijon mustard are great additions!
Add it to Soup
Canned chicken is an excellent protein for making a delicious soup. Add it to your homemade chicken noodle soup, or go the non-traditional route and make a green chili or chicken taco soup. Whichever type of soup you make, the chicken will make it more substantial, and there are so many different ways to spin it and make it your own!
Make it a Dip
Feeling snack-ish? Make your canned chicken into a dip! Chicken adds a satisfying texture to dips, making them all the more delicious. Buffalo chicken dip is my absolute favorite. It's super rich, cheesy, and has just the right amount of spice for those spice intolerant. All you need is cream cheese, ranch dressing, hot sauce, and–you've guessed it–more cheese!
Add it to a Salad
A green salad is one of the easiest recipes to make with canned chicken. It's a healthy, quick, and delectable meal you can make with simple ingredients. Chicken Ceasar salad is a great go-to, as the Ceasar dressing pairs well with chicken. Just add some cherry tomatoes, croutons, and parmesan cheese, and it's ready to eat!
Make Chicken Salad
Unlike a chicken salad with lettuce and other greens, this kind of chicken salad is what you put on sandwiches (I know, confusing, right?). Simply add mayo, mustard, finely chopped onion, and a bit of celery, and there you have it — a chicken salad made in a matter of minutes.
Make Chicken Stir Fry
Craving Chinese food? Turn your canned chicken into a delicious and savory stir fry! First, make your sauce with cornstarch, broth, soy sauce, and ginger. Then, add your veggies and cook them up in a skillet. Mix your sauce and veggies, then add your chicken until heated. Simple as that!
Make Chicken Quesadillas
Quesadillas are the perfect meal to make when you don't have much time (or patience) to cook but still want a fiesta of flavor. Just drain your canned chicken and put it on a tortilla with some shredded cheese and whatever else you'd like in your quesadilla. You can add jalapenos, tomato, avocado, onion, and beans — you name it! Top with some sour cream or hot sauce, and you've got yourself a hearty meal.
Make Chicken Pot Pie
Chicken Pot Pie is the ultimate comfort food and is one of the best-canned chicken recipes! Every ingredient can be bought premade — including refrigerated pie crusts, canned vegetables, and a can of cream of chicken soup. How convenient is that? Just ensure you have celery flakes, pepper, and poultry seasoning, and you're ready!
Make a Chicken Casserole
Chicken casserole is another tasty comfort food that requires just a handful of ingredients. It's a filling, decadent meal made all in one baking dish. Just combine your ingredients in a large bowl (cream of chicken soup, mayonnaise, milk, diced onion, shredded cheese, frozen peas, and carrots are classic). Don't forget your chicken! Stir that up with egg noodles, transfer to your baking dish, add bread crumbs, and bake!
FAQs: How to Make Canned Chicken Taste Better
Is canned chicken just as good as fresh?
Yes and no. The canning process ensures that the chicken stays fresh for years, making it completely safe to eat. Although you still get all the nutrition as you would from fresh chicken, the preservatives put in canned chicken makes it higher in sodium and fat.
Is canned chicken healthy?
Generally, yes. It is a great lean protein that is quick and easy to prepare. Preserving chicken in a can also preserves its natural nutrients, making it jam-packed with beneficial vitamins and minerals. However, like any canned food, canned chicken contains high sodium and fat due to the preservatives inside.
Can I lose weight by eating canned chicken?
It's possible, yes! Chicken helps your body feel fuller for longer as it releases hormones that cause satisfaction in hunger. Eating the right amount to keep your body satiated can definitely help you lose weight.
What's in canned chicken?
Most brands of canned chicken usually contain white chicken, water, and 2% or less of salt, chicken broth, modified food starch, sodium phosphates, and flavorings.
How do you make canned chicken less salty?
The best way to make your canned chicken less salty is by draining and rinsing it thoroughly under water. This will effectively reduce sodium levels and make it healthier to eat.
Final Thoughts
Although canned chicken gets a bad rap, this food item is much healthier and more beneficial than you'd think! You can elevate it and make it your own in many ways, and it offers a great addition to any dish. Not only that, it cuts prep and cooking time in half, making it the ultimate sidekick for cooking quick, easy, and delicious meals for the whole family to enjoy. If you haven't yet made canned chicken one of your pantry staples, try it! You won't regret it.
More Cooking Resources
If you enjoyed learning how to make canned chicken taste better, here are some more food-cooking resources you will enjoy next.