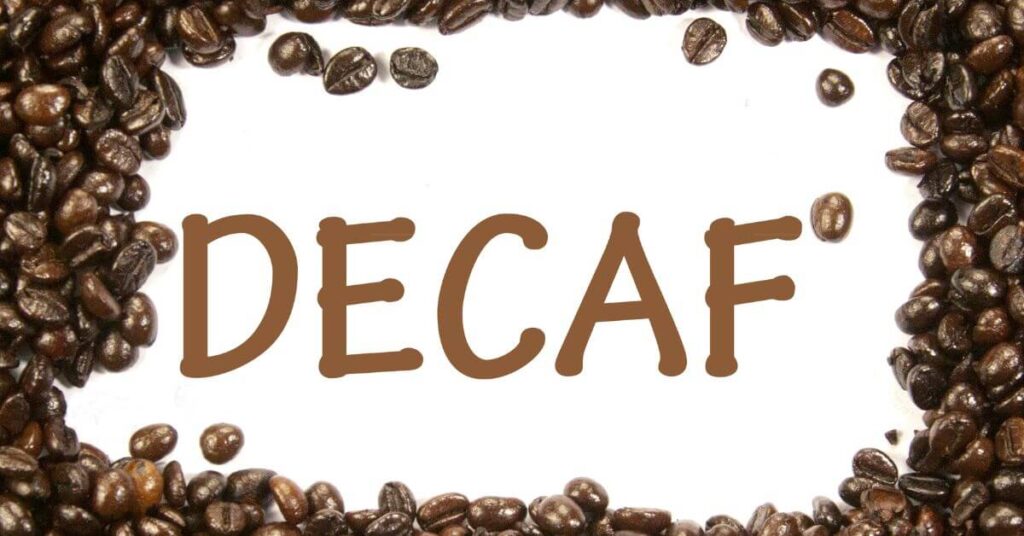 Coffee is a wonderful drink, and many people drink it on a daily basis. It is so versatile, and it's become a morning staple for the majority of people around the world. However, it is full of caffeine, and many people avoid caffeine for a variety of reasons.
Whether you're sensitive to caffeine, don't find it healthy, or have another reason for avoiding it, you might be avoiding coffee altogether. Although decaf coffee is an option, many people don't like the taste. If you still want to enjoy a tasty cup of coffee without caffeine, there are plenty of ways to do so. Here's how to make decaf coffee taste better.
How to Make Decaf Coffee Taste Better
Add Flavor
Our top suggestion for making decaf coffee taste better is to add flavor to your coffee. The best part of this tip? Flavor can be added in tons of different ways.
For instance, you can use syrup like baristas use at coffee shops. This will add loads of flavor and give you the option to have a unique flavor like hazelnut or caramel. Although using syrup is a great way to make your decaf coffee better and one that you might like to try, unfortunately, syrups can be very expensive and sometimes hard to find. They're also full of sugar, carbs, and calories and won't fit with every dietary preference.
If you want to abstain from using syrup, try using an extract to add flavor. Vanilla and almond extracts are two great options, and a little goes a long way. Just one or two drops will add some instant flavor to your decaf coffee without adding all of those unwanted sugars and calories. It's the perfect way to make your morning cup more satisfying.
Add Whipped Cream
Whipped cream is another fun way to improve the taste of decaf coffee. Whipped cream can make almost anything taste better.
You can purchase some at the store and add a dollop or two to the top of your cup. But if you would prefer to make your own at home, it's super easy. All you have to do is take heavy whipping cream, powdered sugar, and vanilla extract, and whip the ingredients with a beater – either use a stand mixer or hand mixer – until you've got peaks. And voila! You have homemade whipped cream.
Though it may not be as sweet, your homemade version will probably be a little healthier than storebought, and it'll still add some delicious flavor to your decaf coffee.
Add Sprinkles
Adding sprinkles is another fun and easy way to improve the flavor of your decaf coffee. If you've added whipped cream, some sprinkles on top will improve not only the looks of your cup of coffee but the flavor as well.
Even if you don't have whip cream, you can put sprinkles into your coffee on their own and let them dissolve in the hot liquid. But you don't have to use those candy super sugary sprinkles exclusively.
Sprinkles can be thought of in a different way, too. Instead of the classic cookie decoration, think of sprinkles in terms of spices. A sprinkle of cinnamon or nutmeg, or even some Spanish paprika, will instantly elevate the flavor of your decaf coffee.
Try a Flavored Brew
If you don't want to be responsible for upping the flavor of your decaf coffee yourself, simply try a flavored brew. In the world we live in today, there's no excuse for not being able to find a version of something that you like. There are so many options for everything, and that goes for decaf coffee brews, as well.
Go to a specialty shop if you're unsure where to start. Although the prices are a little higher, the employees will likely know quite a bit about coffee brewing and be able to suggest something really tasty to you. As you get to know your palate a little bit better, you can look for cheaper options at grocery stores.
Although you won't have the same quality, perhaps, you'll still be able to get something tasty in a decaf version. Options won't be quite as vast for decaf coffee as they are for caffeinated coffee, but you'll still have something delicious to try.
Make It into a Latte
If you've got the tools, turn your decaf coffee into a latte. Lattes just require foamed milk and espresso, and decaf versions are possible.
A latte can be easily made at home if you have a frother. You can add flavor or leave it plain, but adding that foamy milk will make for a tastier cup of decaf coffee. It'll taste so good you won't even miss the caffeine.
Brew with Spices
You don't just have to sprinkle your spices onto your cup of coffee, though. You can also brew your coffee with spices. Put about a tablespoon of cinnamon or nutmeg in your coffee grounds and let the water filter through, just as you would a regular cup of coffee. You'll be left with an insanely flavorful cup that was embarrassingly easy to brew. You might not have the energy you'd have from caffeinated coffee, but you'll definitely have the flavor.
Add Cream and Sugar
Of course, if you're really desperate for some flavor, there is the old standby of cream and sugar. A cup of coffee with cream and sugar is a classic option for a reason. It never fails to taste good. The luscious cream, along with the sweet sugar, always makes for a tasty cup of coffee.
Once again, the world we live in should be taken advantage of at times because we now have options that are healthier and good for people with dietary restrictions. For example, we have tons of sweetener options that can stand in place of sugar, like honey, agave, Splenda, and Stevia. You can also substitute plant-based milk for heavy cream.
It's never been easier to eat and drink with dietary restrictions. Use that to your advantage, and enjoy your decaf coffee.
You Might Also Like: