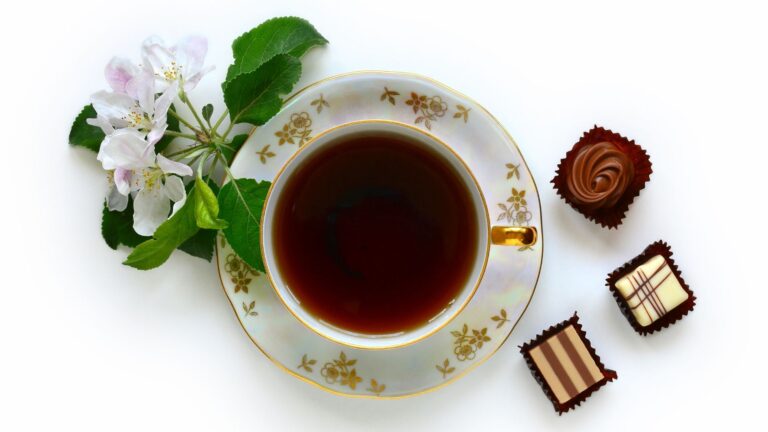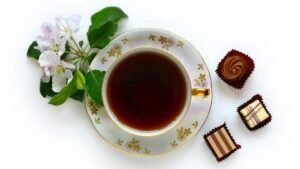 Chocolate teas are usually herbal and organic teas with chocolate, cacao niblets, or cocoa powder added to them for a luscious chocolatey flavor. For chocolate lovers who also consume tea religiously, combining the two can sound like heaven. With a myriad of chocolate and tea options out there, the combinations are exponential! Whether you are trying to concoct the perfect recipe at home or looking for great chocolate tea products online, we've got you covered in the inspiration department. Let's get sipping!
Top 7 Chocolate Teas
Miracle Tree's Organic Chocolate Tea is a cult favorite and contains moringa, which is a superfood plant known and used for its nutritious properties.
Moringa's organic qualities, combined with the richness of chocolate, are what make it a hit. The teabags come individually wrapped in an envelope to ensure maximum freshness. Using only quality ingredients and giving back to the community, this award-winning tea is in a league of its own!
The Republic of Tea's Peppermint Cuppa is perfect for mint chocolate lovers! Made with rooibos tea and herbal mint chocolate, you must taste the superior flavor to believe it.
Stash – Decaf 
Stash Tea's Decaf Chocolate Hazelnut is a popular and budget-friendly option. If you prefer decaf, this decadent mix of decaf chocolate, hazelnut, and black tea will hit the spot. Drinking a cup of this will make you feel like you are eating a rich calorie-filled dessert – but it's the best guilt-free sweet treat!
Numi's Chocolate Rooibos is made with smooth South African rooibos, sweet honeybush, and rich cocoa; this soothing tea will melt away your stress with every sip!
Combining herbal tea, cocoa, and vanilla in perfect amounts to have a robust chocolate flavor that is sweet but not too sweet, this tea is a go-to favorite for many around the world.
JusTea's Purple Chocolate Loose Leaf Tea is the best loose-leaf chocolate tea on the market. If you are a chocolate and tea lover who prefers having loose leaves to tea bags, this tea is for you!
Sweet and smooth, made with pure chocolate and delicate rose, this half-caffeinated tea is made of only 100% natural ingredients. You can make 40 delicious cups  – and you can make 80 cups if you re-steep! Packed with super-antioxidants, it is healthy, natural, and decadent!
The Republic of Tea's Double Dark Chocolate Tea pairs Yerba Mate with double dark chocolate which results in a flawless concoction, ready for your consumption!
Made with antioxidant-rich roasted organic Yerba Mate and organic dark cocoa powder, it is a full-bodied dessert treat that you don't have to feel guilty about.
Teavana's White Chocolate Peppermint Herbal Tea is for all white chocolate lovers! Who said you can't bring Christmas home during every season?
Luscious white chocolate, cocoa, and smooth rooibos combined perfectly with crisp peppermint will rejuvenate your senses with every sip. Decaf and packed with delicious ingredients, it will leave you wanting more.
You Might Also Like: