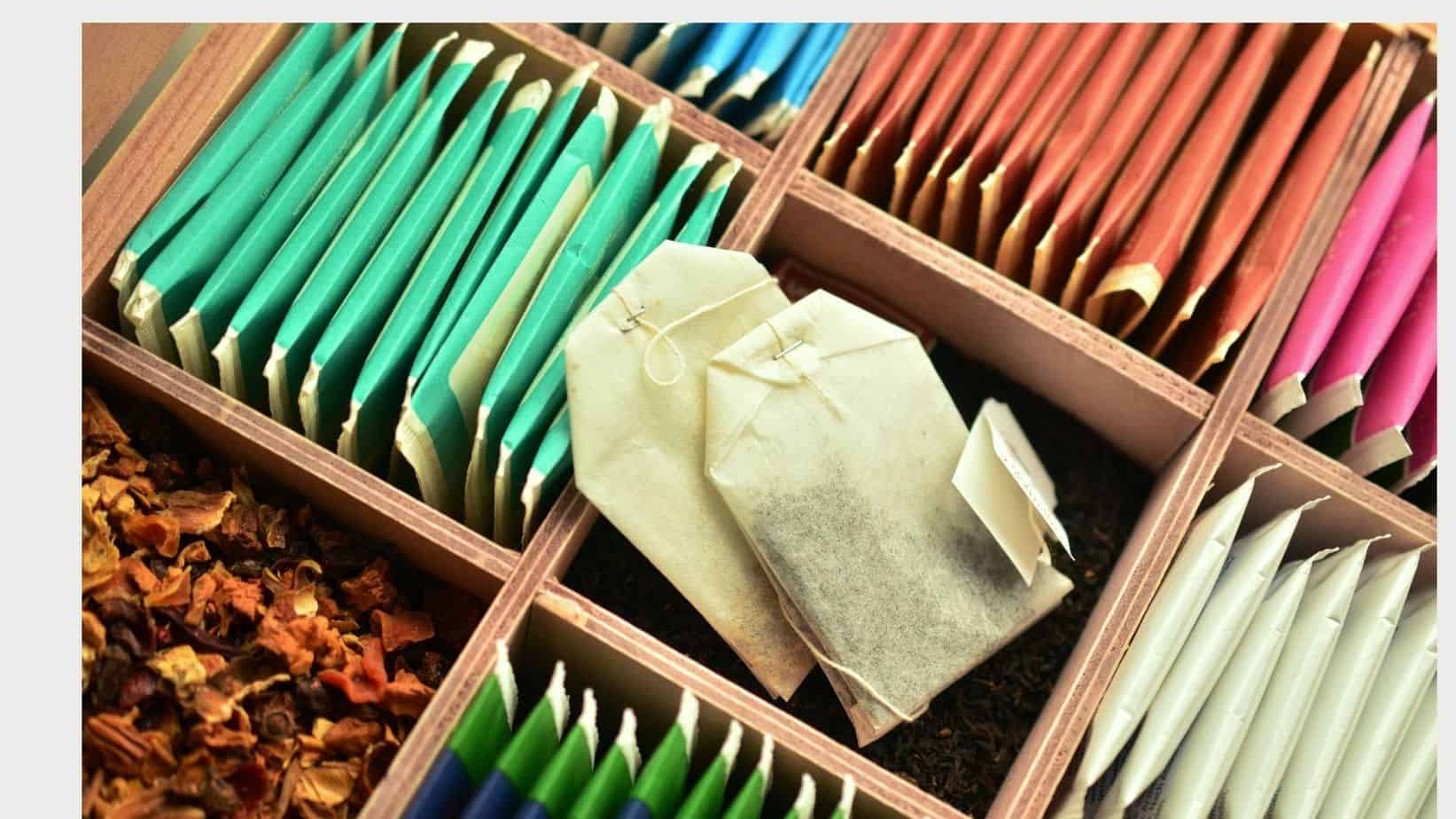 Do you ever find yourself looking for a particular kind of tea but can't remember where you put it? Perhaps it got lost in the big black hole called the pantry? Tea storage boxes help organize all your tea so it is always easy to find. It is also the perfect gift for the tea lover in your life.
Home Perch recently tested some tea storage boxes, and we are spilling the tea on our top picks, bagged tea, and loose-leaf tea storage boxes.
Best Tea Storage Boxes for Bagged Tea
The Oceanstar Bamboo Tea Box
A best-seller on Amazon is the Oceanstar Bamboo Tea Box. This bamboo tea storage box easily fits any type of tea bag in its eight compartments. Plus, the clear acrylic top makes it easy to find the tea you want without having to open the box. This tea bag organizer is perfect for anyone with too much tea.
The Mind Reader
The sleek black design of the Mind Reader will look great on your kitchen counter, and it is a fun way to show off your tea collection to your guests. This tea organizer has nine pullout drawers, making it easy to refill and clean.
Wooden Tea Box
Trying to keep in touch with your rustic farmhouse theme while serving your tea? The Wooden Tea Box has two tiers to hold all of your favorite tea and tea accessories like sugar packets, honey sticks, cinnamon sticks, and even coffee.
The rustic wooden box will look great on your kitchen cabinet or in your dining room. It could even become a full tea station for fast and easy tea in your home.
Loose Leaf Tea Storage Boxes
Loose-leaf tea should be stored in an airtight container to preserve its flavor, and if that isn't possible, then it needs to remain in the dark.
The best tea storage boxes for loose tea are airtight and made from stainless steel, plastic, glass, tin, or ceramic. Many people still use resealable bags to store tea leaves, which almost always results in stale tea.
WEMEGA Tea Storage Tins
The WEMEGA Tea Storage Tins will keep your loose-leaf tea fresh, and the lids easily pop off. The design adds a wonderful pop of color to your countertop.
Hemoton Loose Leaf Tea Jar
The Hemoton Loose Leaf Tea Jar is perfect for the tea drinker who only drinks loose tea. It locks out moisture and locks in freshness, which is so much better than a resealable bag. The lid is easy to get on and off, which is a huge plus.
You Might Also Like: