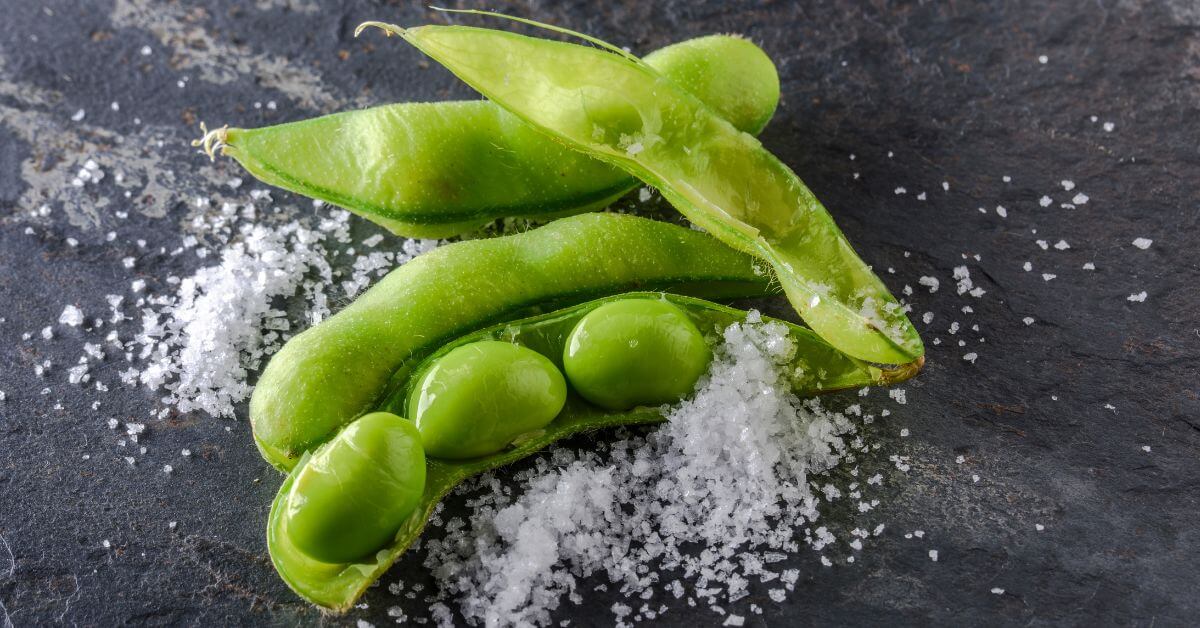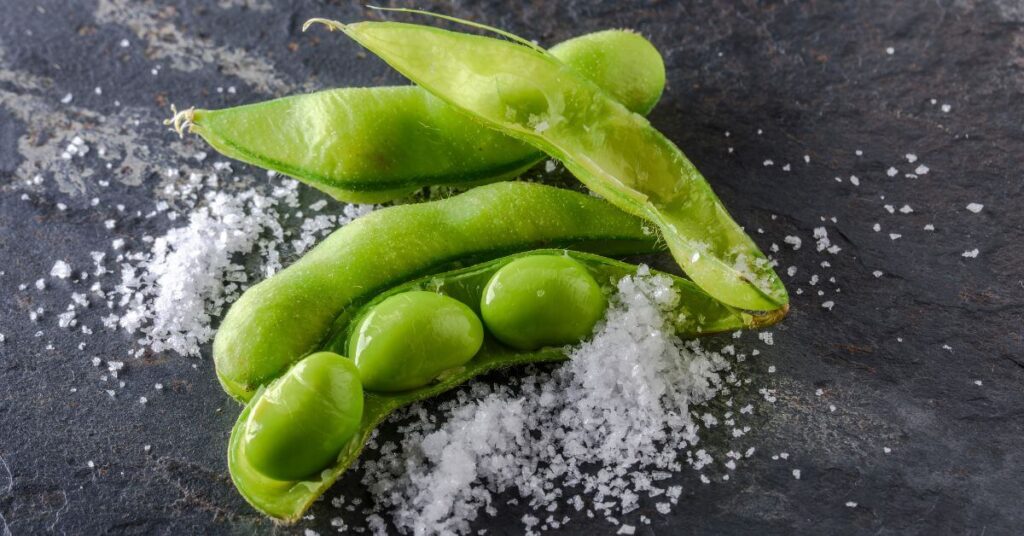 Edamame cooked in restaurants is delicious, but few people are confident reproducing that flavor at home. Shake that off and learn how to master your favorite snack from the comfort of your home with these ideas on how to make edamame taste good!
Edamame is a popular dish in Asian restaurants. It's a fun and crunchy appetizer that the whole family can enjoy, but it can be challenging to make at home. With these helpful hacks, you can make edamame at home that rivals your favorite restaurant. You will be blown away by how tasty these beans are when you use these ideas to make edamame taste good!
What is Edamame?
Edamame is a delightful snack that is very popular in Asian cooking. It is a traditional snack made from young soybean pods. The green soybeans are often cooked by steaming or boiling to make a crunchy vegetable snack!
Edamame has a flavor that is described as nutty, earthy, buttery, and mildly sweet. They are bright green in color and can be enjoyed as a snack, appetizer, or garnish to a larger meal.
How to Cook Edamame
Edamame can be a real treat if handled properly, and that starts with the cooking. Try these tasty methods to cook edamame perfectly every time!
Boil
The easiest way to cook edamame is to boil it. Bring a pot of lightly salted water to a boil on the stovetop and drop in the desired amount of edamame. Boil the beans for up to 7 minutes or until they are tender.
Steam
Steaming is a great way to cook veggies that helps them keep their nutrients. Set up a steamer basket in a small pot to steam the edamame. Place it on the stovetop and bring the water to a boil. Add the edamame, cover, and steam for up to 8 minutes or until the beans are firm and warm.
Microwave
If you're in a hurry, there is no better way to heat edamame than in the microwave. Simply place the edamame in a microwave-safe bowl and spritz gently with water. Heat the beans in the microwave in 1-minute intervals until the edamame appears puffy and warm, or about 3 minutes.
Pan-Fry
One great way to cook edamame is by pan-frying. This technique gives the edamame some much-needed crunch! To fry the beans, place a medium pan with a little oil over medium-high heat. Add the edamame, reduce the heat to medium-low, and cook, stirring constantly for a few minutes or until brown and crispy.
How to Make Edamame Taste Better
Sprinkle on the Sesame!
Edamame has such a wonderful earthy and vegetative flavor that it needs some nuttiness to balance it out. Toasted sesame seeds can be just the thing to add a pop of nutty flavor to your snack.
Cook the edamame as desired and then toss it in some toasted same seeds. Use black and white sesame seeds, but be sure they are toasted first because toasting these tiny seeds makes them richer and more flavorful.
Season Spectacularly!
Like many other vegetable snacks, all edamame really needs is some great seasonings, and then it can shine brightly! Salt and pepper are a must for these soybeans, but don't let your creativity stop there! Try using a premade seasoning blend like everything bagel seasoning or lemon pepper seasoning, or make a mix all your own. One thing is certain, adding a few seasonings can take these beans from boring to beautiful!
Spice it Up!
Edamame is the perfect snack to add some spice to. The beans are so mild, earthy, and sweet that they are practically begging for a little spice, and there are so many tasty ways to bring the heat!
Make a creamy and spicy dipping sauce out of mayo, sour cream, soy sauce, and sriracha. Mix in the heat to taste, and then try to hold yourself back from double dipping in this delectable sauce!
Another great way to make edamame spicy is with dry seasonings. Cook the beans with your favorite method and then toss them in a blend of chili flakes, garlic, salt, and pepper. You can add extra chili flakes to bring out the spice and make your edamame taste so good you won't resist another bite!
Beautify with Bacon!
Bacon can be a wonderful flavor enhancer, especially for vegetable dishes like edamame. Infuse these green soybeans with bacon flavor for an unforgettable bite. To do this, cook bacon in a pan and save the grease to pan-fry the edamame or toss bacon bits in with the cooked beans. No matter how you mix these two, they come out with a deliciously salty and leafy bite!
F.A.Q.
Is Edamame Healthy?
Edamame has tons of protein, so it is an energizing snack for vegans and vegetarians. These beans are high in fiber, low in fat, and rich in omega-3 acids.
One note to remember with edamame is that it is soy, so if you experience soy sensitivity, this snack may not work for you. Regardless of your diet, this awesome plant-powdered snack is a savory treat that is acceptable for virtually all diets.
Final Thoughts
Edamame is a fun snack to order at restaurants, but thanks to these delicious ideas, great flavor is within your reach! Try one tip or two to make these snappy beans taste like they came from your favorite takeout. Let your inner gourmand take control and make edamame taste better!
Additional Kitchen Resources
Far-off countries seem closer in the kitchen, and you can grow your knowledge of new cultures in the most delectable way! Experience a new culture with these delicious culinary ideas!