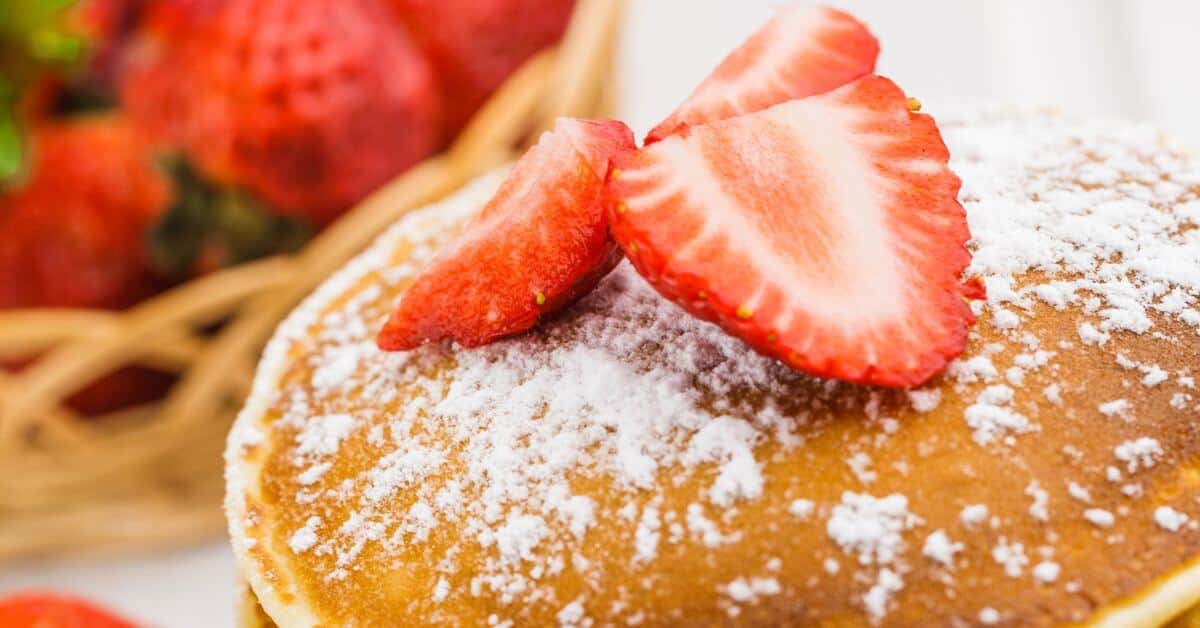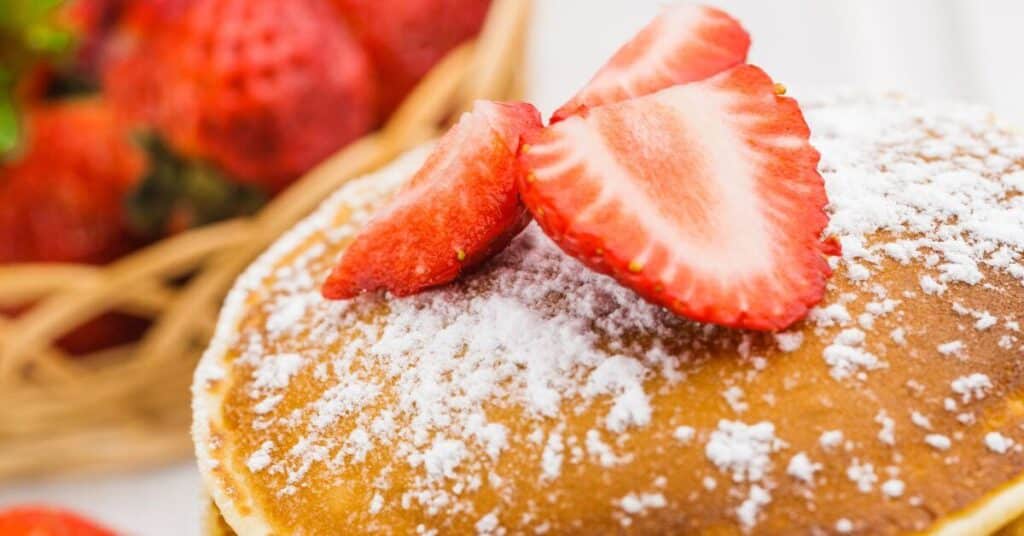 Who doesn't love pancakes? The answer very well may be no one, and Optavia knows that, so they created a healthier version to help those trying to lose weight. However, weight loss foods don't always have the same flavor that you get in foods with full fat and sugar. But don't worry; we've got you covered. Here's how to make Optavia pancakes taste better.
How to Make Optavia Pancakes Taste Better
Doctor Them Up the Traditional Way
Of course, one of the easiest ways to make a pancake better is by adding all of the traditional ingredients to the top. Butter and syrup make a pancake taste a lot better no matter how bland the mix.
However, if you are eating an Optavia pancake, chances are you are doing so in an effort to lose weight or to at least be a little bit healthier. If this is the case, there are some butter and syrup substitutes that you can use instead.
There are plenty of plant-based kinds of butter that are available for purchase. And there are tons of low-fat syrup options. But you can also use something like agave or honey instead of syrup. These substitutions will help you avoid all of those unwanted calories and saturated fats while still enjoying a flapjack.
Add Ingredients
Never be afraid to add ingredients to your pre-made food, especially when making Optavia pancakes. Some of our favorite pancakes, like blueberry, chocolate chip, banana nut, or mixed berries, are flavored.
It's super easy to adjust a pancake recipe, so instead of having a plain Optavia pancake, slip some additional ingredients into the mix to have more flavor and texture, making the pancake a bit more fun to eat. Plus, berries, dark chocolate chips, bananas, and nuts all have additional health benefits that'll be great for your health goals.
Smother in Nut Butter
If you prefer something a little bit thicker on top of your pancake, try eating them with nut butter. Nut butter is a nutritious way to enhance the flavor and texture of a pancake without loading up on sugar, which is especially perfect for healthy pancake mix alternatives such as Optavia.
Turn Them Into Waffles
Just because you're using pancake batter doesn't mean you have to eat it as a pancake. One of the best ways to add some versatility to your pancake mix is by turning it into a waffle, and this can be done super simply. All you need to do is pour your batter into a waffle iron.
Though it may not taste exactly like a waffle because it's made from pancake batter, it will have that signature waffle texture and the quintessential craters perfect for holding all of your toppings.
Serve Them Alongside Other Breakfast Items
Sometimes a pancake needs a little help from its fellow breakfast food friends. There is nothing wrong with enhancing the flavor of food with other foods, and that might be the best route for Optavia pancakes.
Go all out with a big breakfast smorgasbord and serve fruit, eggs, bacon, sausage, breakfast ham, French toast, and waffles. You probably won't go all out for yourself, but if you're serving others, it's fun to have some options that make eating a little bit more fun and make your Optavia pancakes a bit more flavorful. But if you are eating alone, pick one or two options to make your breakfast that much more special.
Make Them Into Shapes
Yes, a traditional round pancake is tasty, but for some reason, pancakes taste better in fun shapes than in their regular shape. Instead of just ladling batter into a circle on your griddle, utilize some cookie cutters to make your pancakes into a fun shape.
You'll only be limited to the type of cookie cutter that you have. Do make sure that your cookie cutter is safe to put on your griddle beforehand, though.
If you are really advanced, put your pancake batter into an old squirt bottle and make your own designs. Even if it's just a placebo effect of sorts, eating them and fun shapes can make your Optavia pancakes a lot more delicious.
Enhance the Mix
Don't be afraid to fortify the pancake mix. Do be careful with this if you are indeed eating Optavia pancakes for weight loss, but know that adding a protein powder with flavor, or even a non-fat powder coffee creamer, can make a world of difference in the taste of your pancake.
You can add different extracts, such as vanilla, almond, or cocoa, to change the flavor. Try to avoid adding sweeteners or anything that may change the chemical composition of the pancake as it is going to engage with heat, but enhancing the mix can really make a difference in how much you enjoy your pancakes.
Turn Them Into Crepes
If you like pancakes, chances are you also like crêpes. And luckily for you, turning a pancake into a crêpe is very simple. Just take a little a very thin layer of batter and fry it up, and you've got yourself a delicious Optavia crêpe.
If you're still unsatisfied with the flavor, feel free to add some toppings. Fruit and a dark chocolate drizzle are a great way to add some healthy flavor to your crêpe.
Add More Toppings
The final way to enhance the flavor of your Optavia pancake is by adding more toppings, such as a nonfat chocolate drizzle, nuts, and some fruit. Whatever you choose, it'll definitely make your Optavia pancake better.
You Might Also Like: