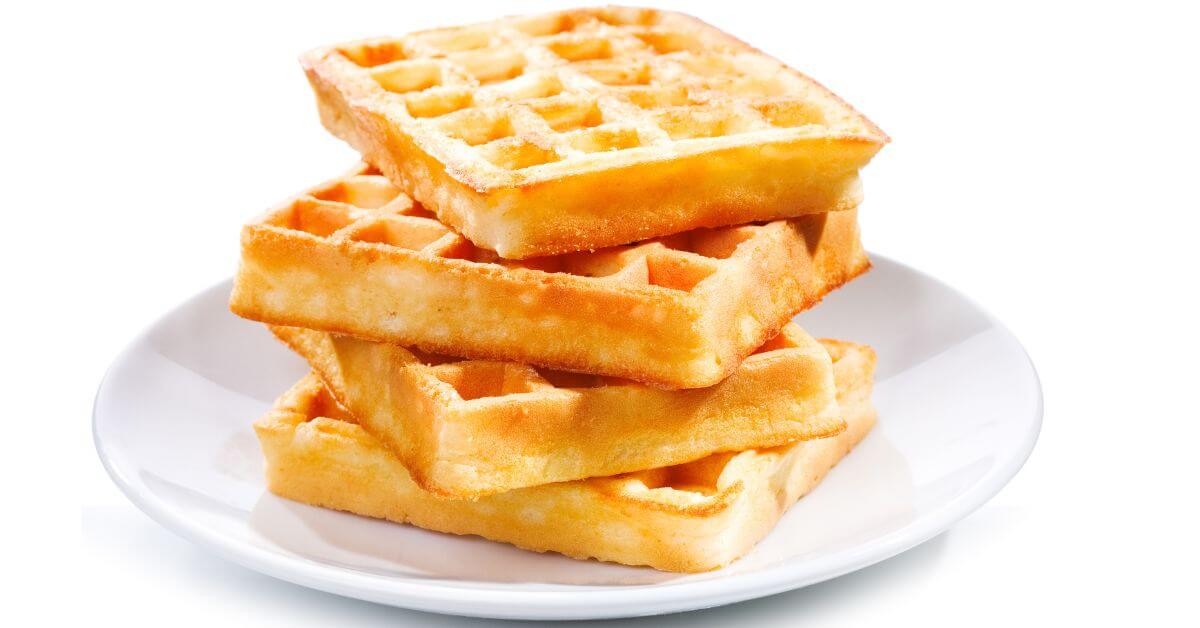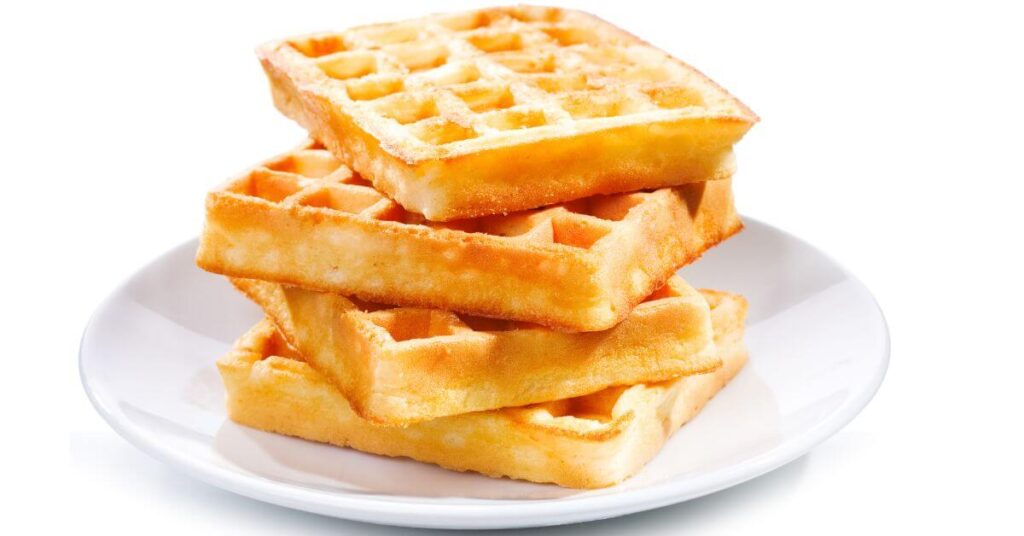 Waffle mix takes all the guesswork out of making waffles, so it is perfect for a lazy weekend breakfast! The only drawback of waffle mix is that it's just that, waffle mix. Waffles are better than that, and they deserve to taste better, too! Keep reading to learn how to make waffle mix better so you can give your waffles the star treatment that they deserve.
What is Waffle Mix?
Waffle mix is a pre-measured pantry mix designed to simplify the process of making delicious waffles. Waffle mix has the flour, salt, sugar, leavening agent, and dehydrated dairy already portioned out for home chefs. Typically all that is added to the waffle mix is liquid fat, like oil or melted butter, and eggs.
Waffle mix is available in a lot of brands and varieties. There are Belgian waffle mixes, malted waffle mixes, whole grain waffle mixes, and so many more. Start with whatever mix you like, and let these tips help get your culinary imagination flowing.
How to Cook Waffle Mix
Preparing waffle mix is super easy. Just follow these tips below:
Mix the liquid ingredients together before adding it to the dry ingredients.
Fork-sift the waffle mix before adding the wet ingredients.
Do not overmix the batter.
Allow the batter to rest for ten minutes before cooking.
Leave the waffle iron plugged in, on, and closed until you are ready to pour the batter into it. This ensures the waffle iron stays hot.
How to Prepare Waffles Using Waffle Mix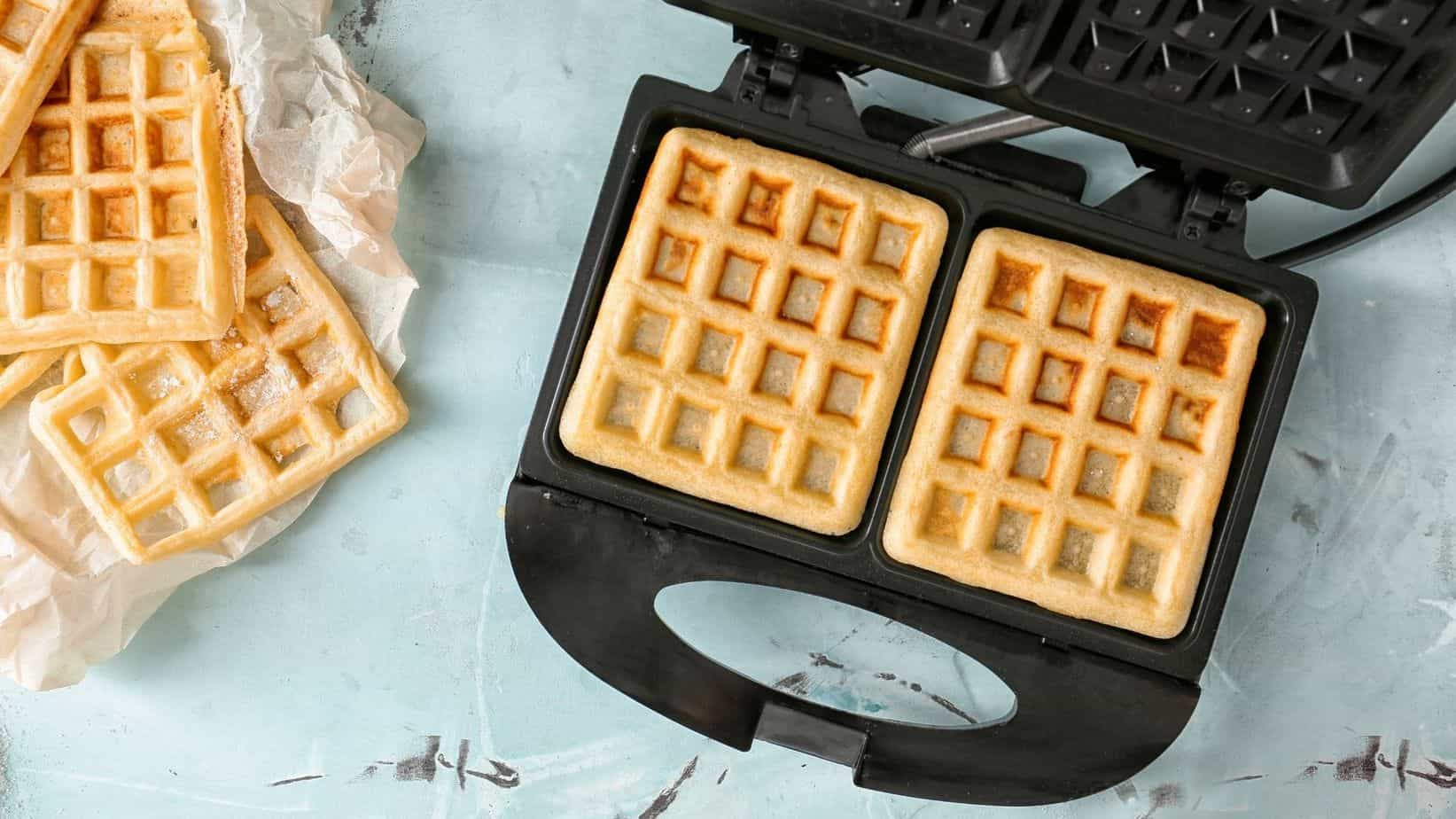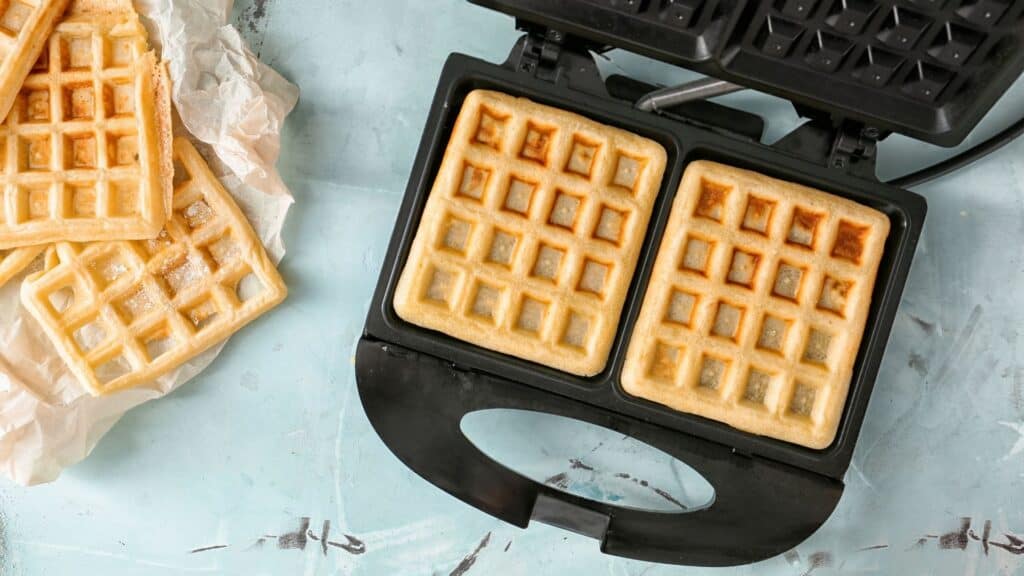 Follow the directions on your mix package for added eggs, milk, and/or fat. First, mix your wet ingredients, then gradually add the liquid mixture to the dry. Gently whisk until combined. Prepare the iron by spraying the interior with non-stick cooking spray. After the batter has rested, use a ¼ cup measuring cup to scoop the batter onto the prepared waffle iron. Cook the waffle until it is a beautiful golden brown. Be careful not to remove the waffle early; when a waffle is ready, it will release easily from the iron.
How to Make Waffle Mix Better
Waffle mix makes weekend breakfast as easy as Sunday morning, but adding a little something extra really shows you care; plus, it's delicious! Use some of these ideas to impress someone special!
"Fill" the Waffles
Tons of breakfast restaurants across the country serve stuffed french toast. It's a rich dish that layers sweet, creamy cheese and fruit between french toast. Why not mix this dish up with some waffle mix!? Try this deceptively complicated dish with your waffles!
Mix cream cheese and a little powdered sugar, add milk if it is too stiff, and set the mixture aside. Wash and slice your favorite fruits; strawberries work very well. Lay one half of a fully cooked waffle on the plate, spread the cream cheese on top, add a healthy helping of fruit and more cream cheese, then top with the other waffle half. This makes a gorgeous and decadent breakfast sure to impress anyone you love!
Stuff with Breakfast Meats
Nothing says, "I love you," like breakfast meat stuffed into a waffle! Try this wild surprise in your waffle mix! Put fully cooked bacon or sausage directly in the batter halfway through pouring the batter into the iron. The meat will become enveloped in a tasty waffle blanket, and this surprise-filled waffle only gets better when covered in syrup!
Add Some Spices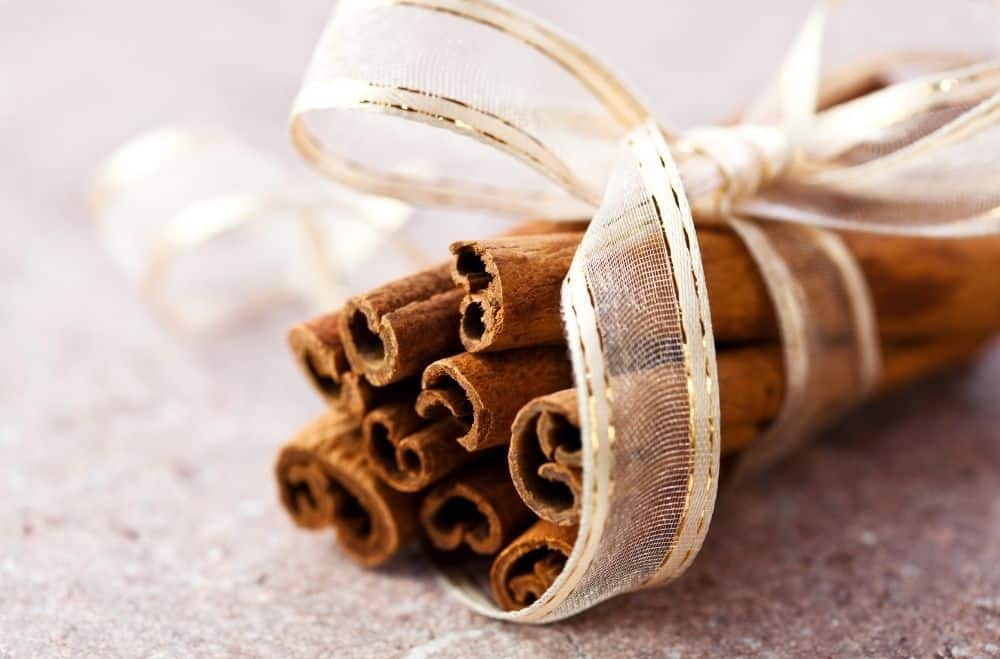 Spice up your batter by adding a little cinnamon, nutmeg, or pumpkin pie spice for an extra flavorful waffle. Warm spices pair really well with maple syrup, so go ahead and add some extra flavorful love!
Topping with Fruit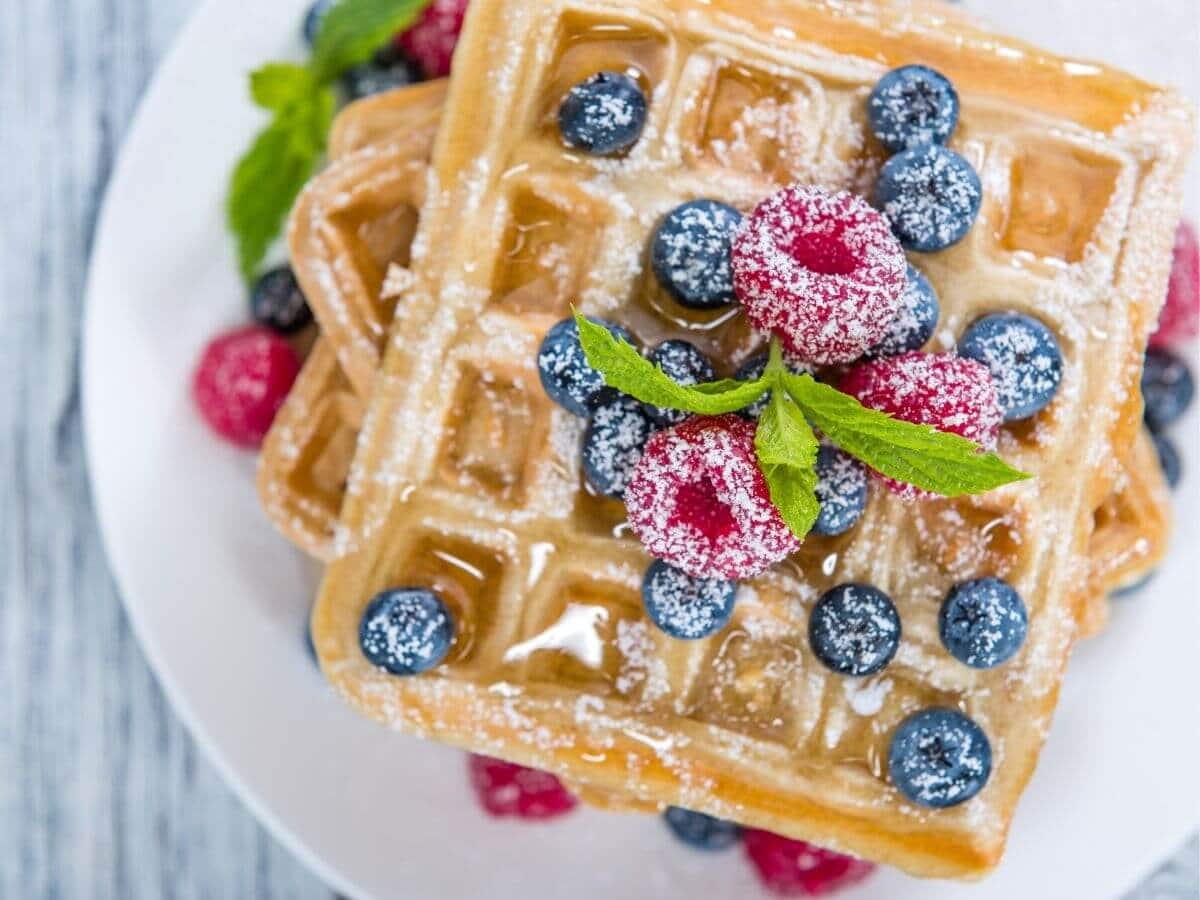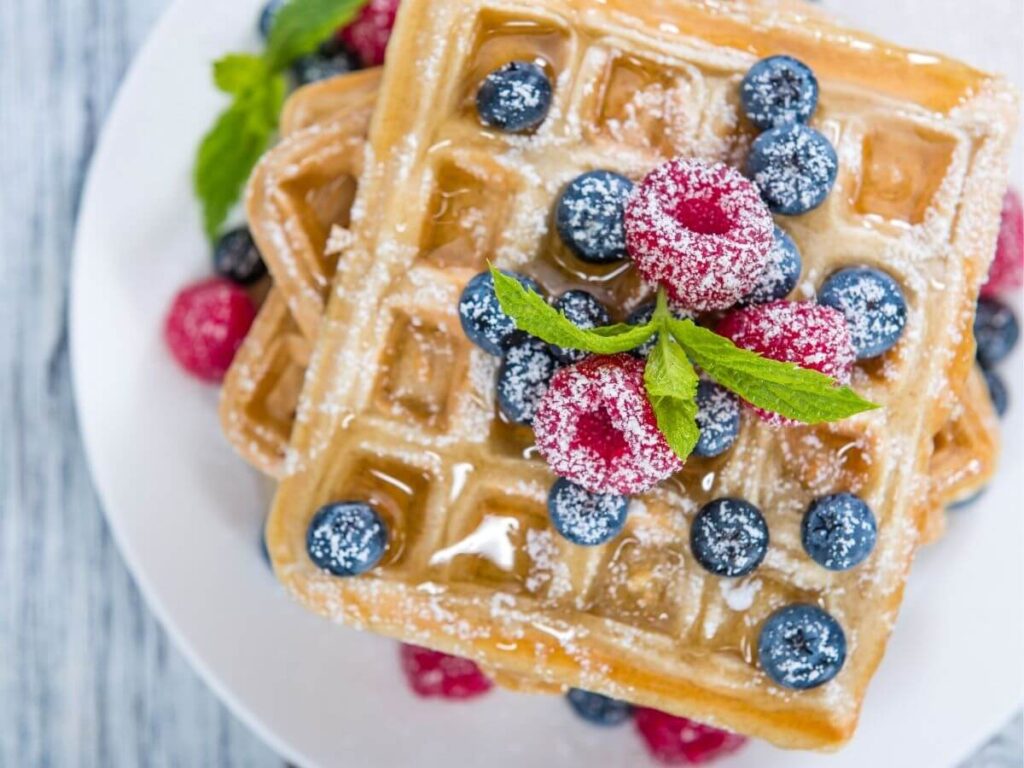 Fruit on top of a waffle is a beautiful display that is sure to get everyone salivating. Fruit is gorgeous and sweet, so pairing it with tasty waffles is a match made in heaven. Slice up some strawberries and toss them with a few raspberries and blackberries to top off your waffles; it looks as good as it tastes!
Mix in Chocolate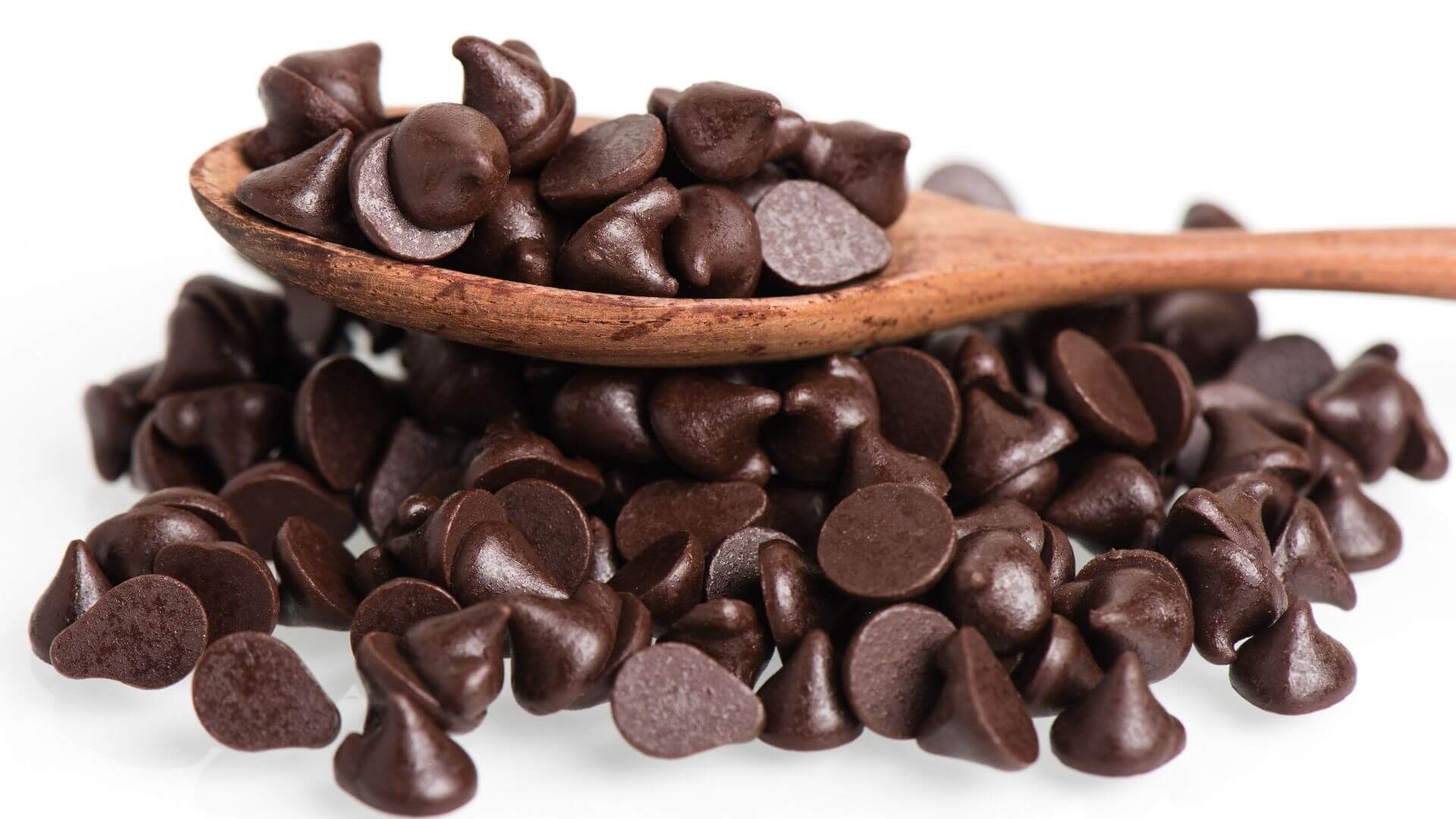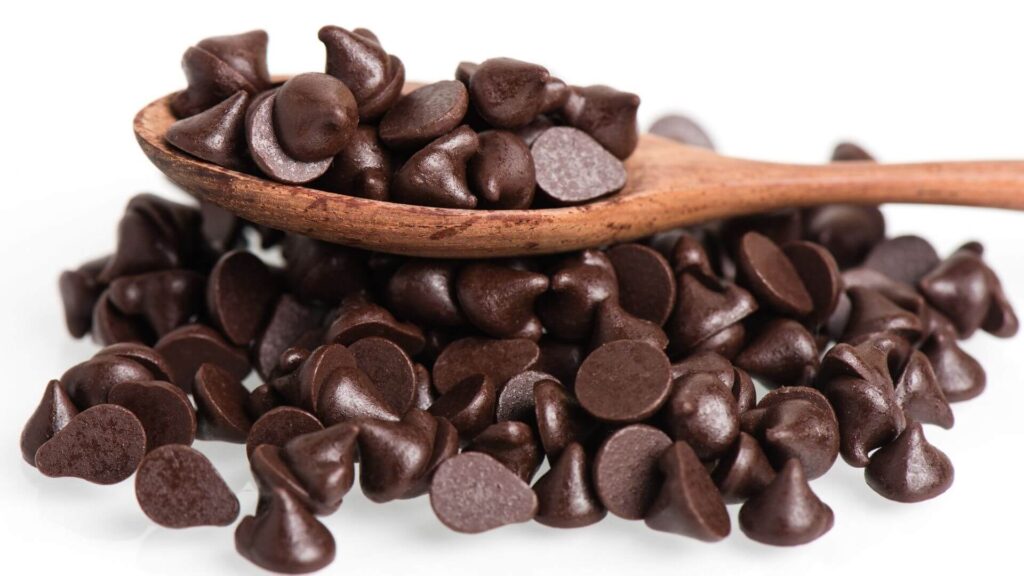 Ask any child or adult for that matter, and they will tell you that chocolate chips and waffles just go together! Stir some chocolate chips into your batter before cooking, but be careful as chocolate that comes in direct contact with the iron may burn.
Serve Them with Savory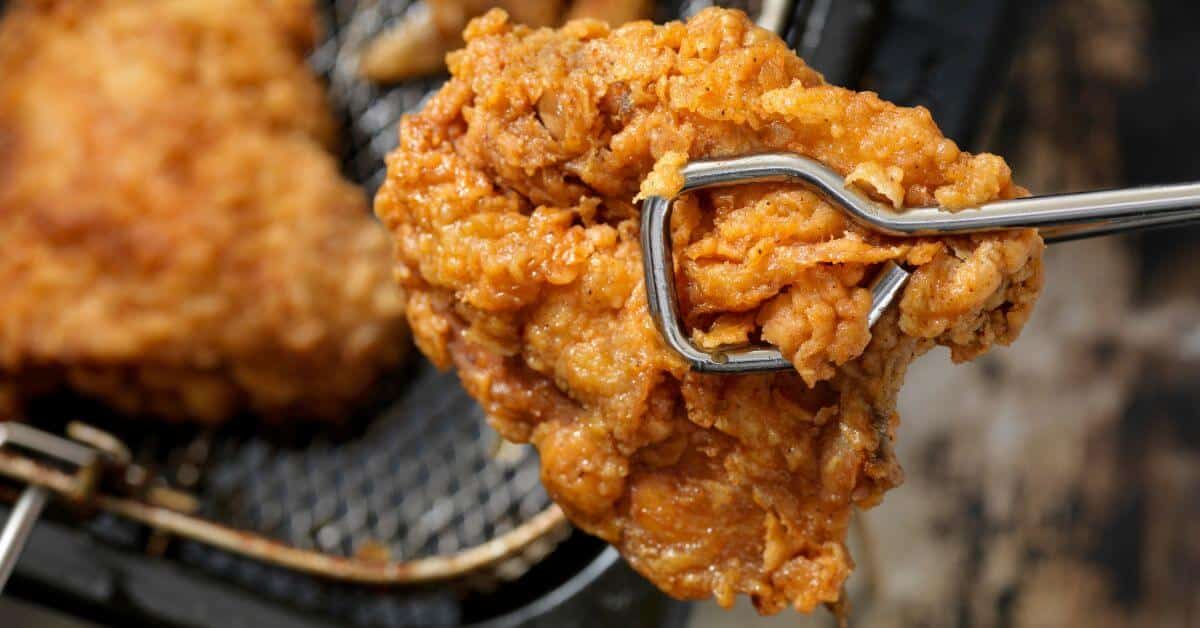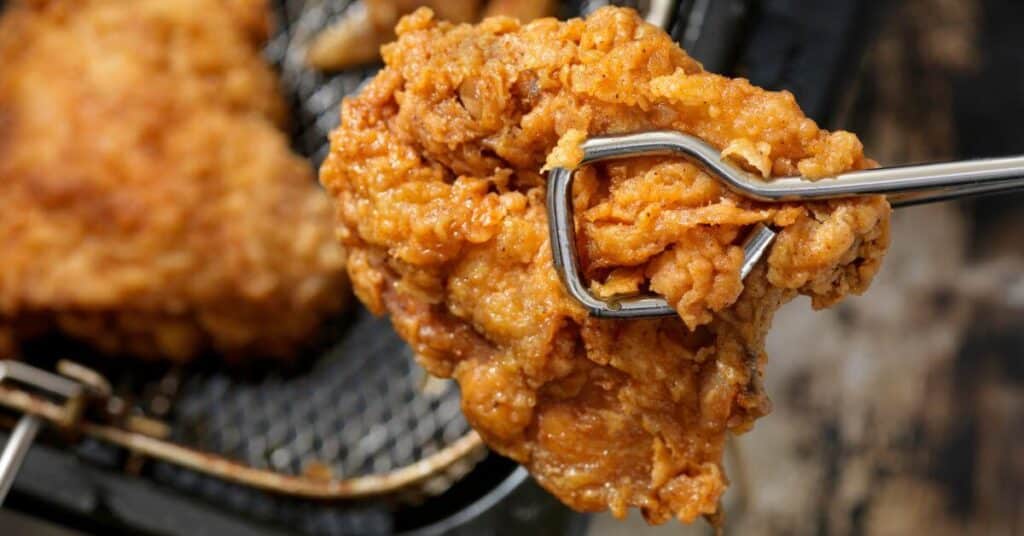 One of the most comforting dishes on earth is chicken and waffles. The crispy chicken pairs perfectly with fluffy waffles like a dream come true. Try serving your waffles topped with some delightfully crunchy fried chicken, maple syrup, and mustard. It is a flavor sensation, starring the humble waffle.
Finishing Touches Are Everything!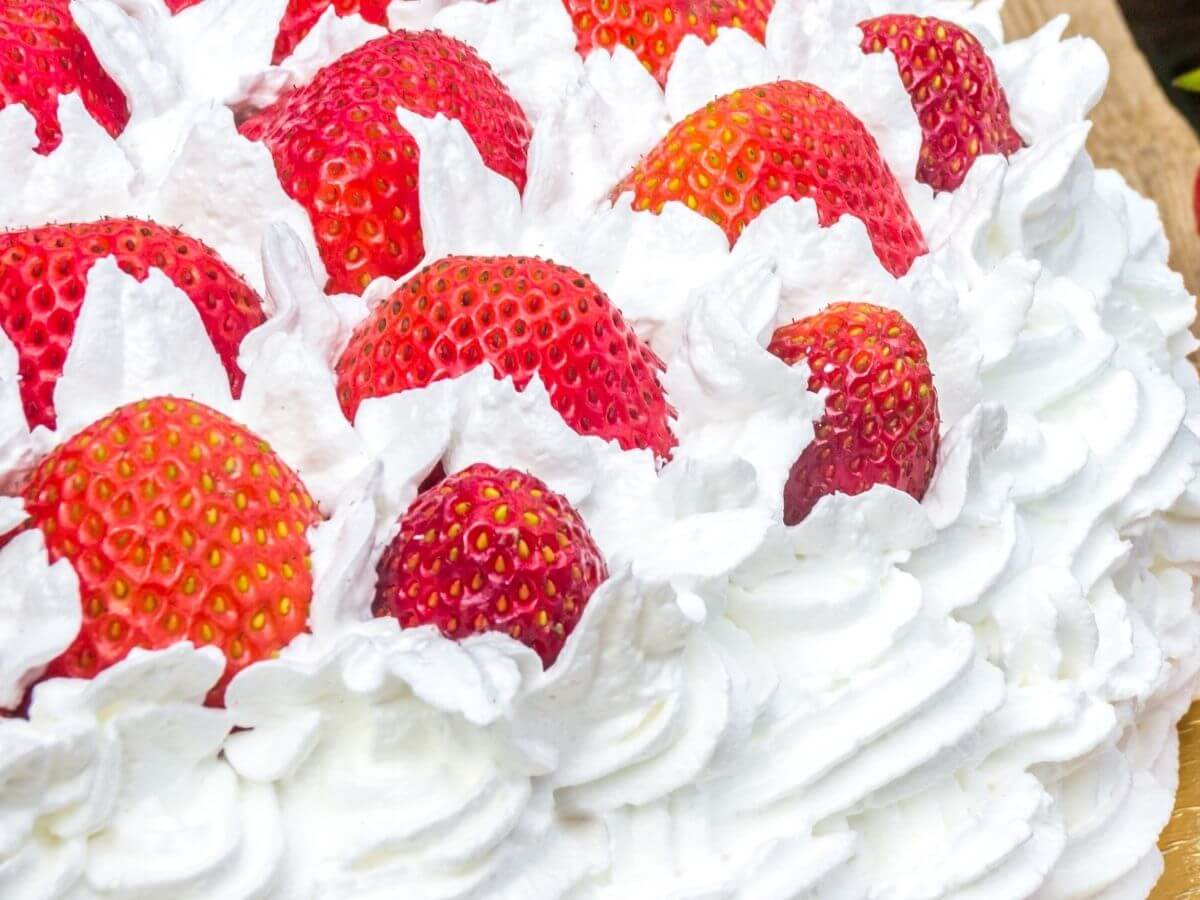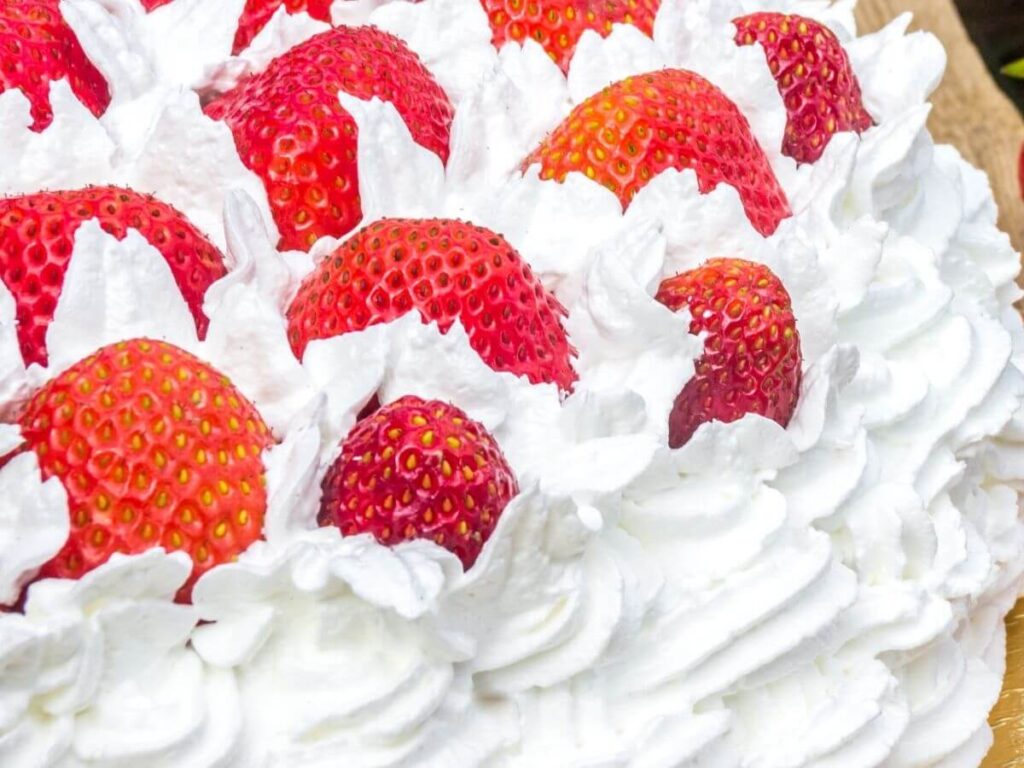 Don't skip on the powdered sugar dusting or whipped cream! The perfect waffle is just begging for a light coating of syrup or whipped cream, so don't be shy! These tasty breakfast cakes are made to be sauced, so go for it!
You Might Also Like:
How to make cinnamon rolls in a waffle maker
Best Cast Iron Waffle Makers For Waffle Lovers
Fun Ice Cream Bowls You Need to See