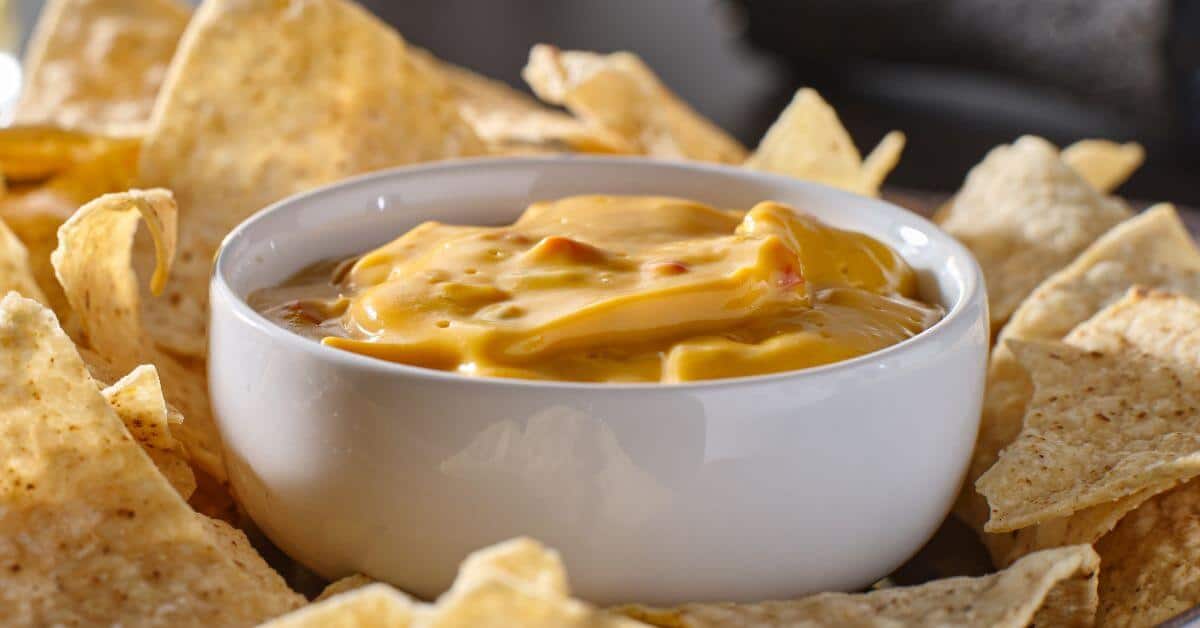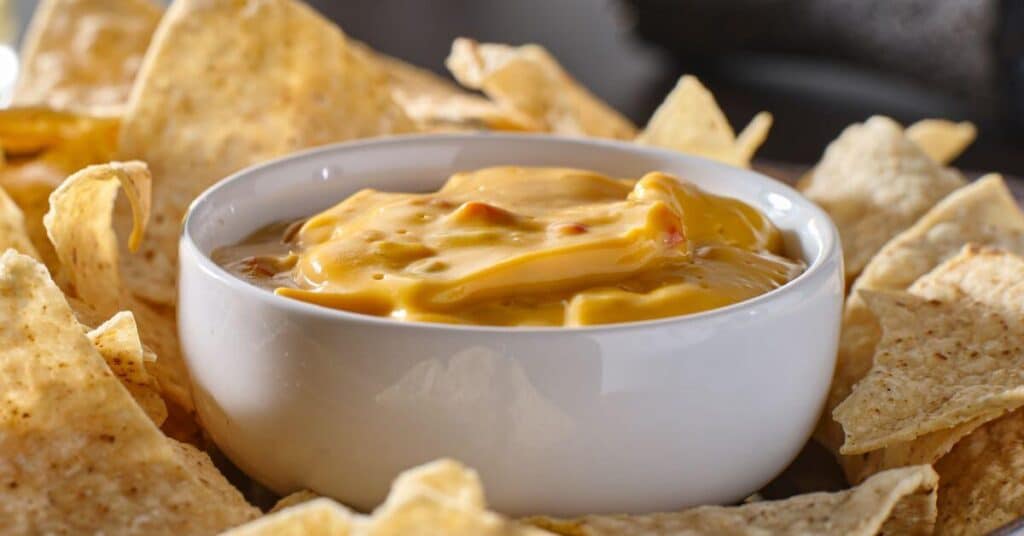 Queso is a dish that has become increasingly popular in recent years. While queso is traditionally made using a combination of cheese and tomatoes. There are so many types of cheese available. However, queso with Velveeta is widely enjoyed.
If you are wondering how to make queso with Velveeta, let me tell you, it's super delicious and easy. Read ahead and find out!
What is queso?
Queso is a Mexican dish traditionally made with a combination of cheese and tomatoes. It is a simple dish, but one that is packed with flavor and has a smooth and creamy texture. It is usually served warm, which adds to its appeal. Queso is often enjoyed as an appetizer or snack but can also be used as a topping for tacos, burritos, and nachos.
Different ways of making queso with Velveeta
When it comes to making queso with Velveeta, there are several ways to do it. Let's discuss some of them below:
Stovetop: Making queso with Velveeta on the stovetop is a quick and easy way to make a delicious dip. All you need to do is chop the Velveeta into cubes and add it to a pan over medium heat. Stir the cheese until it is melted, and add some seasonings to taste.
Crockpot: Making this dish in a crockpot takes a little more time. Add all the ingredients to the crockpot and cook over low heat for 1 to 2 hours. Stir the mixture constantly until it is smooth, creamy, and consistent. When ready, keep the cooker in a warm setting for serving.
Microwave: Making queso with Velveeta in the microwave is the quickest and easiest way to make queso. All you need to do is chop the Velveeta into cubes and add it to a microwave-safe bowl. Microwave for about 2 to 3 minutes, occasionally stirring until the cheese melts.
Variation ideas
Here are a few ways you can add more flavor to queso:
Cheese: The type of cheese used will determine the flavor of the dish, so it's important to choose the right one. Velveeta is the traditional choice, but there are many other options to experiment with. Gruyere, cheddar, Monterrey Jack, and Parmesan are all good choices that will give the dish a unique flavor.
Ground meat: You can add Ground beef, chicken, turkey, or pork to this dish. Adding ground meat will give the dish a more filling and hearty feel. You can also add bacon or chorizo.
Seasoning and spices: You can experiment with different spices and seasonings to give the dish a more complex flavor. Garlic and onion powder are often used, as well as cumin and chili powder. You can also add fresh herbs like cilantro, oregano, or basil. Try adding taco seasoning for a more Mexican feel.
Black beans: Black beans are a great addition to the dish. They add a unique flavor and texture, and they also provide a good source of protein.
Root beer or coke: This is a unique twist on the traditional dish. Adding root beer or coke to the dish will create a unique flavor, but it's important to use a good quality drink to avoid an overpowering taste.
What to serve with queso
There are so many ways you can serve queso. Here are a few to name:
As an Appetizer or Snack: Queso is a great appetizer or snack to serve at parties or gatherings. It can be served with various dippers, including chips, crackers, or bread. It also pairs well with fruits and vegetables like apples, carrots, celery, and bell peppers. Add a dollop of sour cream or salsa to the queso Velveeta for an extra flavor boost. As a twist, you can also serve queso with pretzels or popcorn.
As a Topping: Queso can be used as a topping for tacos, burritos, and nachos. It adds a creamy, cheesy flavor to all of these dishes.
Perfect for Dipping: Whether you're using tortilla chips or potato chips, it's a great way to add some extra flavor to your chips. You can mix it up by adding some diced tomatoes, jalapenos, or taco seasoning to the queso.
How to store queso with Velveeta
To store Queso with Velveeta in the refrigerator, make sure to place it in an airtight container and place it on the top shelf to avoid the risk of cross-contamination. It will last in the refrigerator for up to two weeks.
You can also freeze it for up to 6 months. Store it in a freezer-safe container. Also, you will need to reheat it over the stovetop and adjust the flavors.
How to make queso with Velveeta?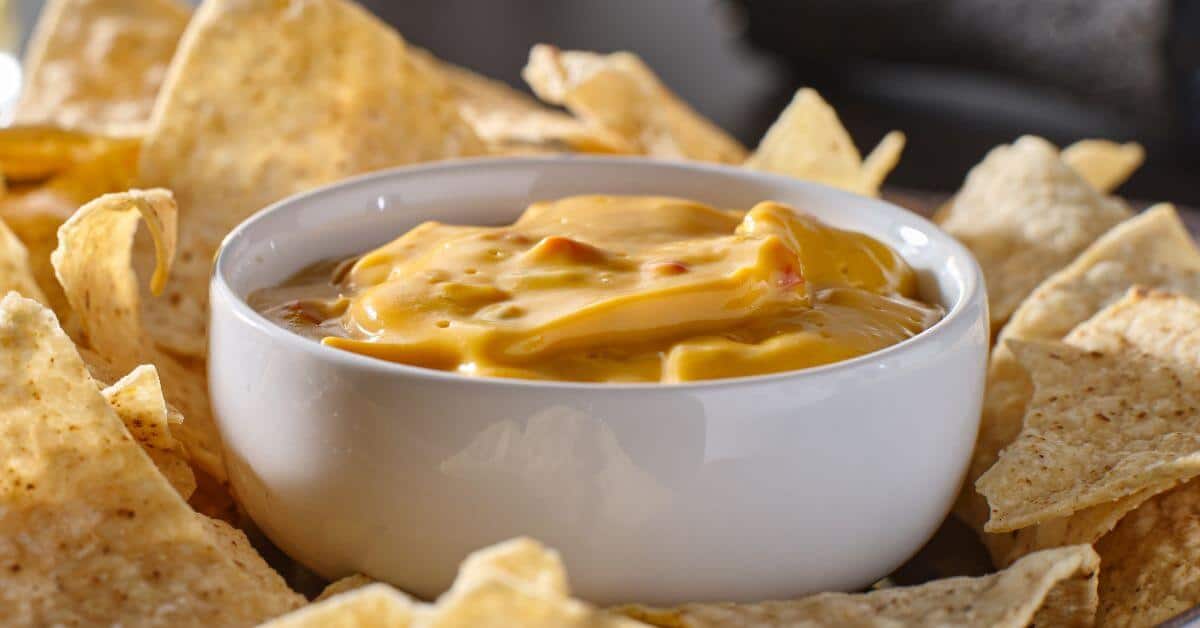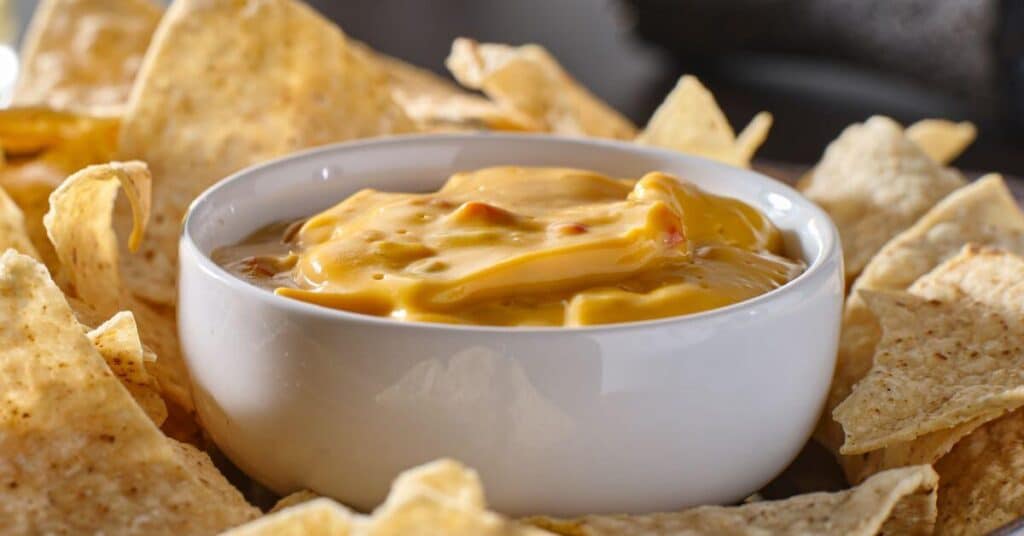 Ingredients
½ cup vegetable broth
1 ¼ cup Rotel tomatoes
1 lb. Velveeta cheese cubed
½ tsp. garlic powder
½ tsp. onion powder
¼ tsp. smoked paprika
½ tsp. red pepper flakes
Chives chopped for garnish
Instructions
Add tomatoes and chicken broth to a pot placed over medium heat, bring to a boil, then add garlic powder, Velveeta cheese, paprika, and chili powder.
Reduce heat to medium-low while stirring constantly. You can add more chicken broth if the mixture is too thick.
When the cheese dissolves completely and the queso reaches desired smoothness and consistency, take off from heat, transfer to a serving bowl, and serve immediately with cilantro garnishing.
FAQs:
Can You Freeze Velveeta Cheese?
Yes, you can freeze Velveeta cheese. It is best to use frozen Velveeta within three months for optimal quality.
Is Velveeta Cheese Gluten-Free?
Yes! Velveeta cheese is gluten-free.
Is Velveeta Vegan?
Velveeta cheese is not vegan, as it contains dairy products such as milk protein concentrate and milk fat.
Is Velveeta Keto?
Velveeta cheese can be enjoyed in moderation on a Keto diet. One serving (28g) of Velveeta contains 3g of carbs, which accounts for 12 calories.
Where Is Velveeta In The Grocery Store?
It is typically located near other processed cheese products and spreads.
Is Velveeta Kosher?
Velveeta cheese is not certified as kosher. Even though it contains no meat products, it is made with dairy ingredients that are not sourced with kosher supervision.
You Might Also Like: