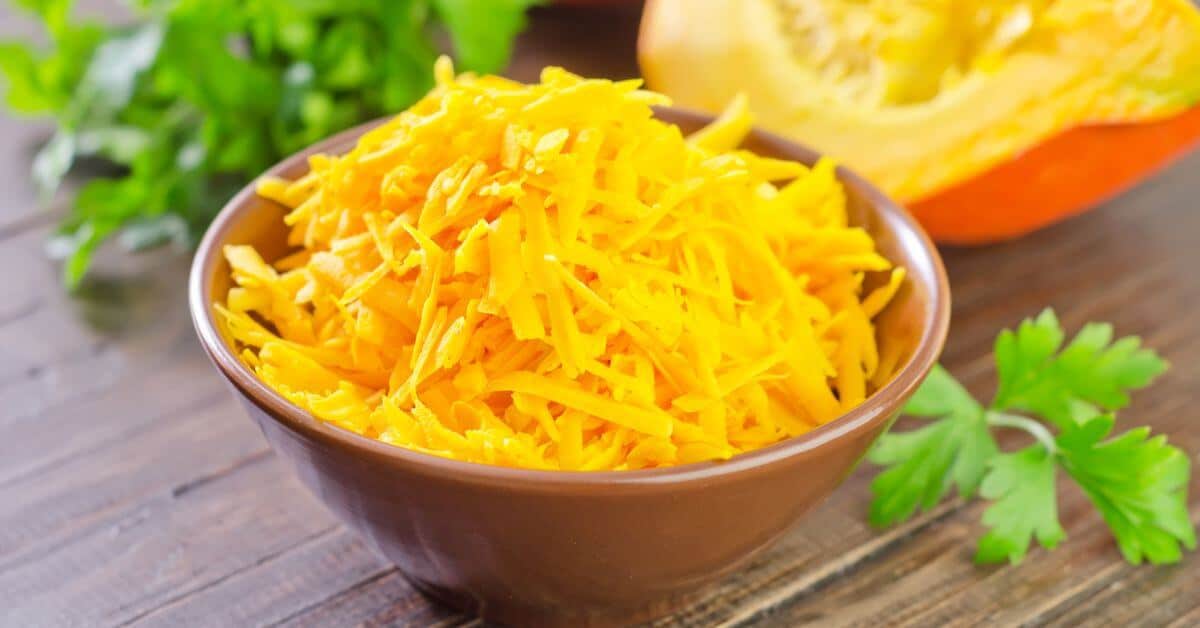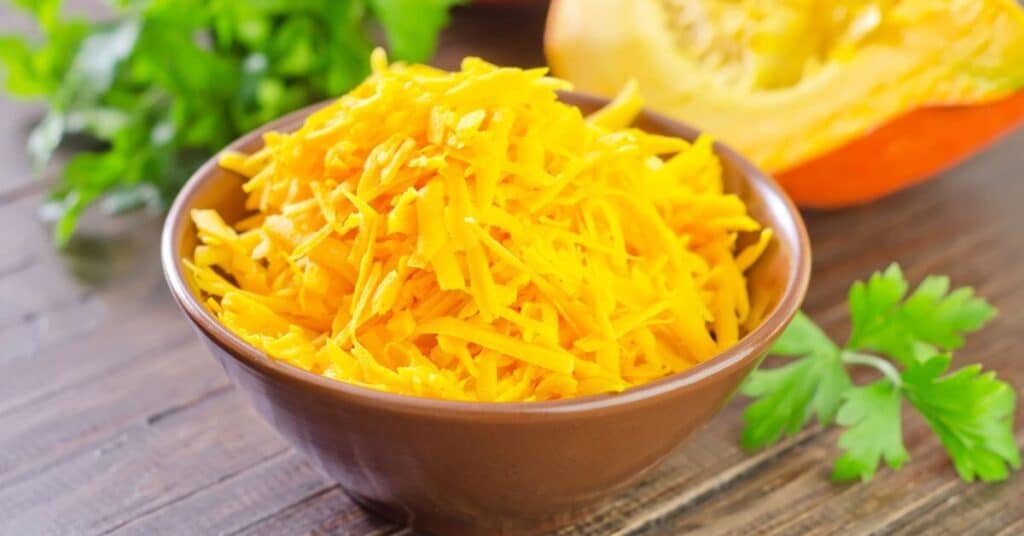 Spaghetti squash is beloved for its nutritional benefits but not for its flavor; this bland squash often fails to wow, but not any longer! These delicious ideas will make your spaghetti squash taste so good!
There are so many reasons to eat spaghetti squash! From wanting to eat seasonally to trying to cut out carbs, this amazing gourd has you covered, but it can be tricky to work with. Don't let that discourage you from making restaurant-quality squash in your home kitchen! Follow these simple steps to make spaghetti squash better than you've ever tried before!
What is Spaghetti Squash?
Spaghetti squash is a member of the Cucurbita genus, the same group that gives us other popular edible gourds. This bright yellow squash is oblong in shape and usually medium-sized compared to other culinary squash.
The flavor of spaghetti squash is slightly sweet but overall very mild. That is why it has become such a popular alternative to wheat pasta. Its fairly bland flavor allows it to meld with sauces, dressings, and mix-ins to create a dish with the same flavor as your favorite pasta but without all the carbs.
How to Make Spaghetti Squash
Not only is spaghetti squash a healthy alternative to wheat pasta, but it is also super easy to prepare! Follow these simple steps to make the perfect spaghetti squash every time!
Preheat an oven to 400°F and prepare a baking sheet by greasing it with olive oil.
Thoroughly wash the exterior of the squash and then cut it in half lengthwise.
Scoop out the string guts and seeds from the center.
Carefully score the skin side of the squash all over with a fork.
Place the squash on the prepared baking sheet skin-side-down and drizzle a little olive oil over the squashes before placing it in the oven.
Bake for 40 minutes to 1 hour or until the squash is soft enough to pierce easily with a fork at its thickest point.
Allow the squash to cool slightly before using a fork to shred it into spaghetti-like strings.
How to Make Spaghetti Squash Taste Better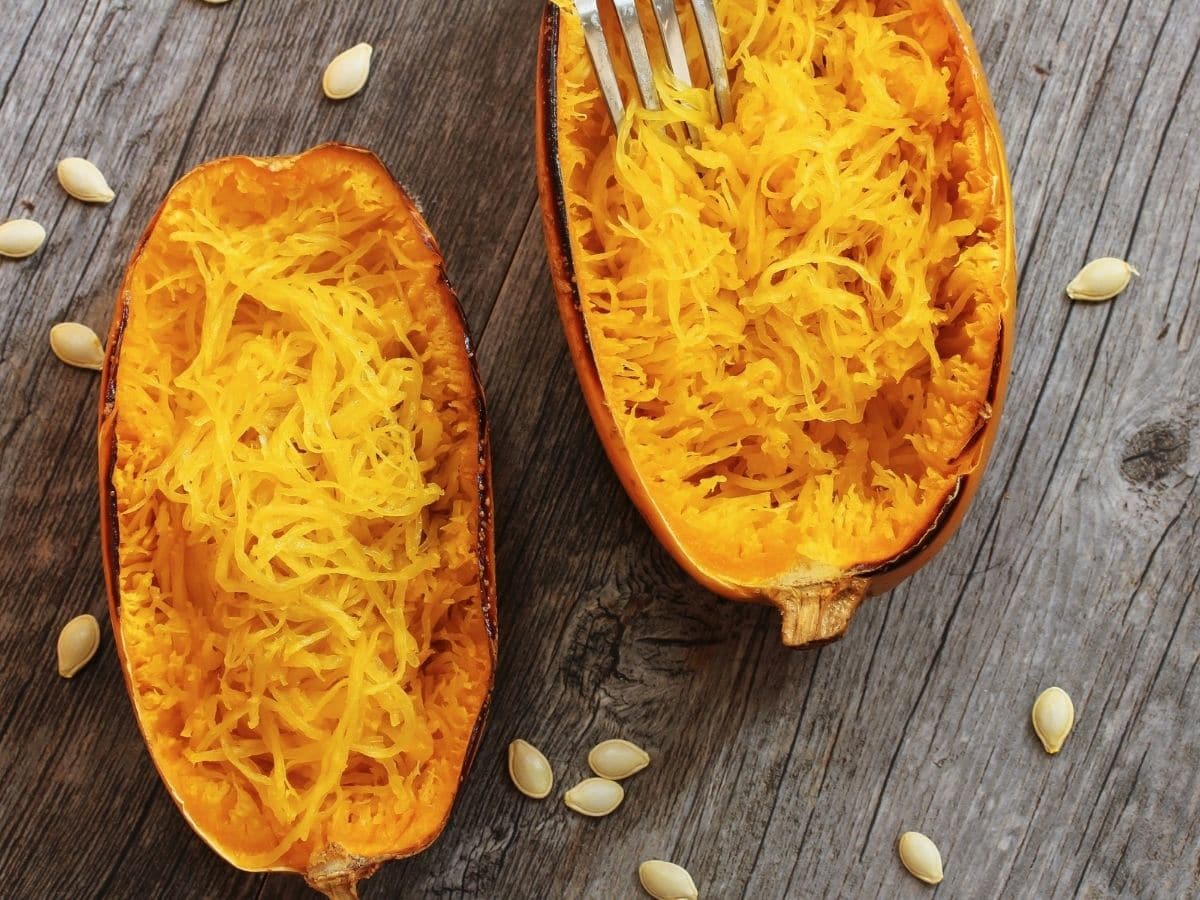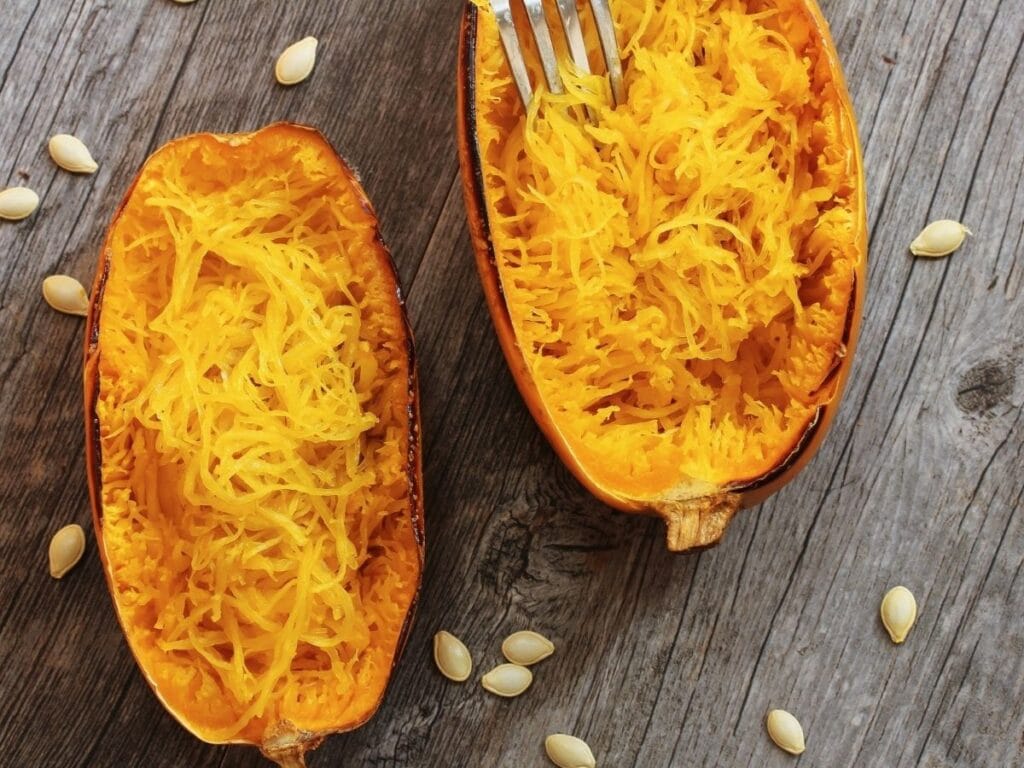 Spaghetti squash is a fresh and fun way to eat dinner, but some need a little extra enticing. Win over the picky eater in your life with these delicious ideas to make spaghetti squash taste better!
Love a Lo Mein!
Lo mein is a beloved Chinese noodle dish that traditionally uses stir-fried noodles in a delicious brown sauce. Twist this classic dish by swapping out the lo mein noodles for spaghetti squash!
To make lo mein, mix soy sauce, corn starch, ginger, and vegan fish sauce and set this aside. In a large wok, stir-fry napa cabbage and mushrooms. When the veggies are cooked nicely, toss in the squash and the sauce and cook for two more minutes stirring constantly. Garnish with green onions and enjoy the lo mein warm.
Make Magic Marinara!
One cannot think of spaghetti without thinking of marinara. This traditional tomato sauce is a pasta lover's favorite, but it's for more than wheat noodles! Finish your delicious spaghetti squash with marinara or other tomato-based pasta sauce for a fully garden-inspired sauce. This fresh combination is beautiful with garlic bread and great red wine!
Pretty it up with Pesto!
Pesto is a delicious blend of pine nuts and basil and goes perfectly with spaghetti squash. This herby sauce is just right for bringing out the inner sweetness in the squash. Pairing these two flavors makes a dish that is complex and full of interest!
Amazing with Olive Oil!
If you love simple food, why not dress your spaghetti squash simply!? A basic dressing made from olive oil can bring a nice richness and herby flavor to your pasta without overpowering it.
Make a simple olive oil dressing by mixing extra virgin olive oil with fresh herbs, citrus or vinegar, and seasonings. When the sauce is complete, toss your cooked spaghetti squash in the oil and enjoy!
Beautify with Butternut Squash!
Squash on squash may sound like a lot, but butternut squash has a much bolder and more noticeable flavor than spaghetti squash, making it perfect to use in a sauce for this dish.
Roast a butternut squash (in the same fashion you roast the spaghetti sauce) and then puree it with roasted garlic, onions, and fresh thyme. Add seasonings to taste and make the perfect non-dairy and gluten-free alternative to mac and cheese. The texture of the roasted squash sauce is thick and almost creamy, while the flavor is sweet, savory, and irresistible. Use this sauce on spaghetti sauce and serve with fresh garlic bread or breadsticks.
F.A.Q.
Is Spaghetti Squash Healthy?
There are many reasons a person may choose spaghetti squash over wheat noodles, including taste preference and dietary restrictions, but does that make this squash healthy? Overall, spaghetti squash is a healthy choice to include in most diets. It is fat-free, full of fiber, and contains vitamins and minerals.
This squash is easy to find at the store, grow in the garden, and prepare. It is a well-rounded nutritious addition to your diet and the perfect replacement for wheat noodles.
Final Thoughts on How to Make Spaghetti Squash Taste Good
Sometimes the only thing holding us back from making healthier choices is not knowing how to work with new ingredients. These tips empower you to take control of your kitchen and meals. Nothing beats the pride that comes from mastering a new dish; with these tasty tricks, you can make spaghetti squash taste better than a professional chef!
Additional Kitchen Resources
Nothing beats the feeling of good food with family and friends. Keep the good times rolling with these great ideas for your next shared meal!
How To Make Baked Chicken with Cream of Chicken Soup