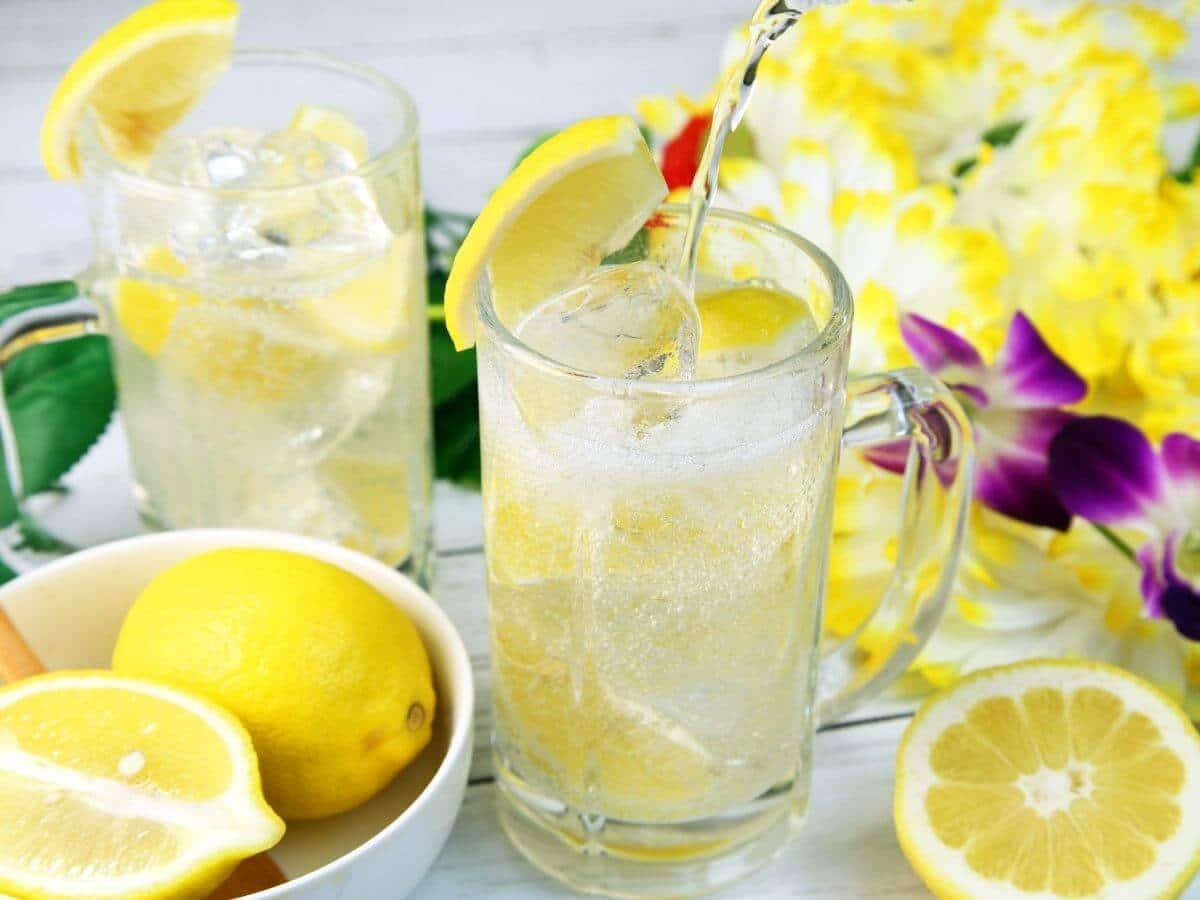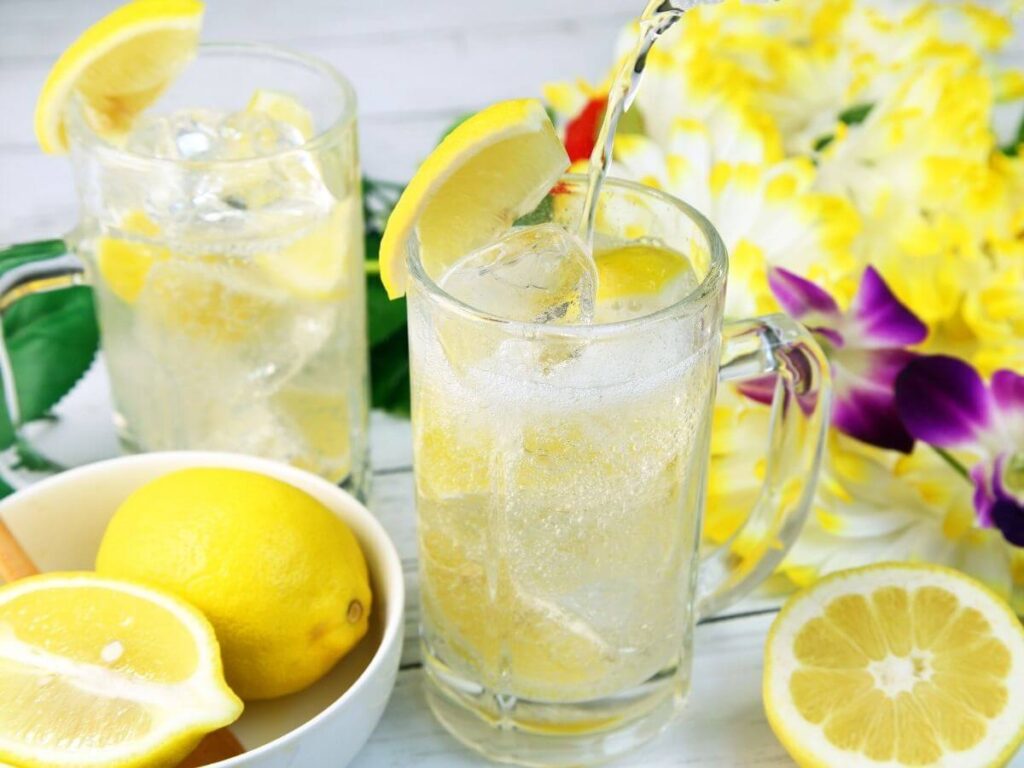 Sparkling water is a delightful soda alternative for those trying to consume fewer soft drinks. Although there are many brands available in a variety of tastes, sprucing up plain or flavored sparkling water at home is simple. Yes, you can enhance the flavor of sparkling water by adding some simple ingredients. Keep reading to learn how to make sparkling water taste better.
Do you like fizzy or plain water? I enjoy it both ways, but since we purchased a Soda Stream machine for generating carbonated water at home, I've grown to appreciate fizzy water. Something about the bubbles makes it feel more refreshing for me. Sparkling water may be a good option for you too!
What Is Sparkling Water?
First and foremost, let's clarify what is "sparkling water?"
Sparkling water is simply water with a little more oomph. When you take a sip, the oomph you feel is carbon dioxide gas getting dissolved into the water under pressure (aka, carbonation). Natural flavors are frequently added to sparkling water. Sparkling water, often known as seltzer water, is similar to a few other forms of carbonated water, such as club soda, sparkling mineral water, and tonic water.
How To Make Sparkling Water Taste Better
There are a plethora of fantastic ways to improve the flavor of your sparkling water. Here are a few ideas to try:
Fresh Fruits and Herbs
Combining fruits and herbs is one of the simplest ways to add flavor to your sparkling water. While adding fruits alone can provide the best taste and flavor, adding herbs adds a complex and unique flavor.
Here are some unusual but absolutely delicious and refreshing combinations to try:
Mint and lime slices
Slices of grapefruit and rosemary
Basil and strawberries
Sage and blueberries
Ginger and pineapple
Cucumber, kiwi, and strawberries
Cucumber, watermelon, and basil
Watermelon and mint
Juice-Flavored Sparkling Water
Sparkling water mixes well with a variety of juices to create a delicious drink. Use the following recipe: ¼ of a glass of sparkling water to ¾ of a glass of juice. This results in a faintly flavored sparkling juice.
If you use mango juice, for example, your finished product will be sparkling mango juice!
Add honey or sugar if you want your juice-flavored sparkling water to be sweet.
Make Natural Energy Drinks with Sparkling Water
To make your sparkling water taste better, simply add lemon juice and chia seeds to it. Then, add additional honey to make it more sweet but still natural. This may sound strange, but this drink tastes fantastic.
What makes this beverage even more appealing is its nutritional value. Chia seeds provide the optimal amount of omega-3 fatty acids, protein, and fiber. The drink is generally known as chia Fresca, which may sound imaginative. However, it's also a popular beverage among Mexicans and Central Americans.
Add Sweeteners
Sweeteners help improve the flavor of your sparkling water. You can use honey, sugar, or maple syrup. When it comes to sugar, I suggest mixing it with room-temperature water. After that, combine the mixture with sparkling water.
Ice Cubes with Juice
Make juice cubes and put them in glasses of sparkling water.
To make ice cubes out of juice, follow these steps:
Using an ice tray to store the fruit juice
Put the tray in the freezer and wait until they are completely frozen.
Enjoying sparkling water is easier if you know how to make it taste better. Using any of the tips above will make you a sparkling water believer.
You Might Also Like: