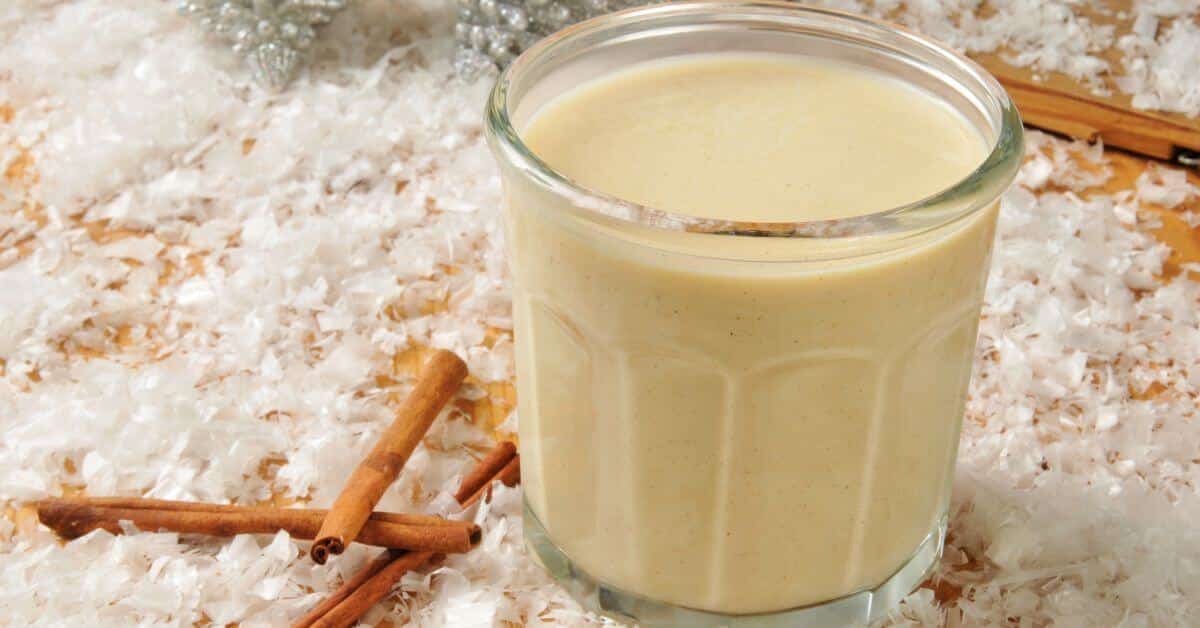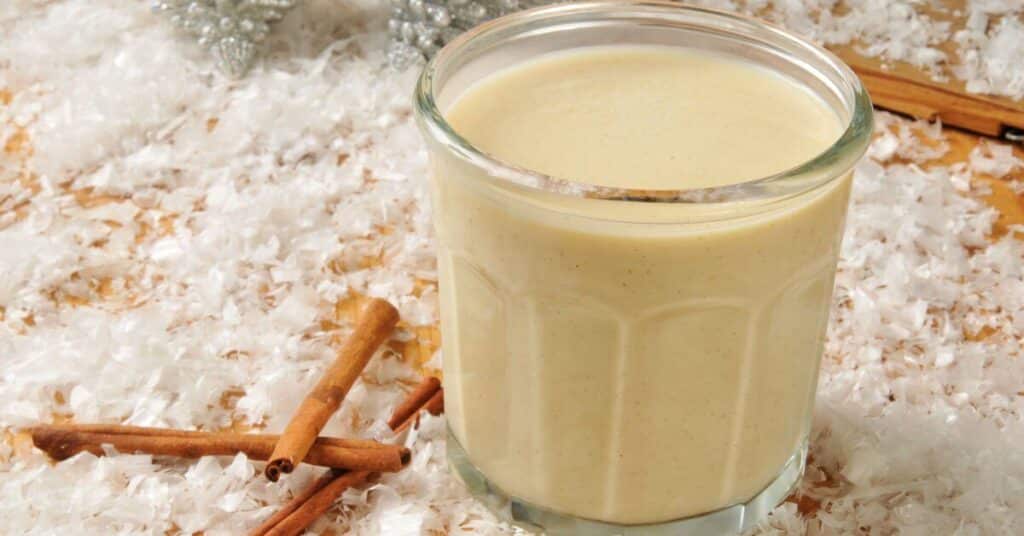 Whether eggnog tastes good is a polarizing topic, but what isn't up for debate is that it is a classic holiday drink. From November until January, it's available all across all grocery stores, and it's undoubtedly poured out at nearly every holiday party that you attend.
Though you can make your own, buying store-bought is far easier. Unfortunately, that comes with the hassle of trying to improve the taste. Store-bought eggnog is usually not as good as homemade, but there are ways to improve it. Here's how to make store-bought eggnog better.
How to Make Store-Bought Eggnog Better
Add Spices
The number one way to make store-bought eggnog better is by adding spices. This is such an easy fix, and it can turn your eggnog into a totally different style than you had originally thought of. Of course, you could add classic spices like cinnamon and nutmeg for a sweet and rich holiday version. Or you can spice it up a little bit with paprika or chili powder.
You can also make your nog a little bit earthy with some rosemary or juniper sprigs. Get inventive and see which spices you like best in your eggnog, and make sure you write down the recipe to share with all your friends who attend your holiday gathering.
Turn It into Ice Cream
Maybe you don't want to have traditional eggnog at all. If you're hosting a tropical holiday party or a Christmas in July, or you simply want a less traditional party and would rather spice things up a bit with different versions of classics, try some eggnog ice cream.
If you live in a warmer climate, this is a nice compromise for those longing for snow but sweating in their sweaters. Eggnog ice cream is easy to make, especially if you have an ice cream maker, and this will definitely improve the flavor of store-bought eggnog.
Serve Eggnog with Dessert
Sometimes we need to focus less on how we're making one item taste better and more on how it is adding to our entire menu. Eggnog deserves to be served along with a great menu because even if people don't like it on its own, it'll make for even better desserts.
If you put a bowl of eggnog out for people to have with their desserts, they'll certainly be intrigued, but the trick is to serve it with the right desserts. You don't want to have a smorgasbord of cakes and pies, but rather small bites that are chocolatey, caramel-y, and salty – things that will really complement the eggnog. It'll bring out the flavors in both the eggnog and the desserts, and no one will know the drink is store-bought!
Add Whipped Cream
No eggnog bar is complete without whipped cream. And if you're going the store-bought route for eggnog, nobody will even notice if you go the store-bought route for whipped cream.
Leave cans of whipped cream available for everyone to top off their cup of nog with even more creamy white stuff. And if you have spices available to add, like cinnamon and nutmeg, it'll instantly elevate the drink.
But this trick doesn't have to be reserved for a party. If you're enjoying eggnog at home on your own, you can top it off with a little whipped cream and make for a super cozy drink that is equal parts delicious and pretty.
Add Something Fun
Instead of the old standbys, make your store-bought eggnog taste a little bit better by adding sprigs of pine, cinnamon sticks, peppermint stick spoons, or star anise. All of these will add lots of flavors, and they'll make the drink look even better.
Use It for French Toast
Eggnog French toast, anyone? For a delicious holiday breakfast, substitute eggs with eggnog. This will give you a super rich French toast that makes your breakfast taste more like dessert. It's one of the best ways to incorporate the holidays into every meal of your day, and it's perfect for Thanksgiving or Christmas morning.
Make Some Frosting
If you are serving cakes or cupcakes at your holiday party or family gathering, perhaps you'd like to serve your eggnog as a frosting. Eggnog frosting is super easy to make, and it will have the same texture and similar flavor as buttercream frosting.
This is perfect for carrot cake, chocolate cake, and vanilla cake. It'll bring you more holiday cheer, and it'll improve the taste of the store-bought drink.
Add It to Baked Goods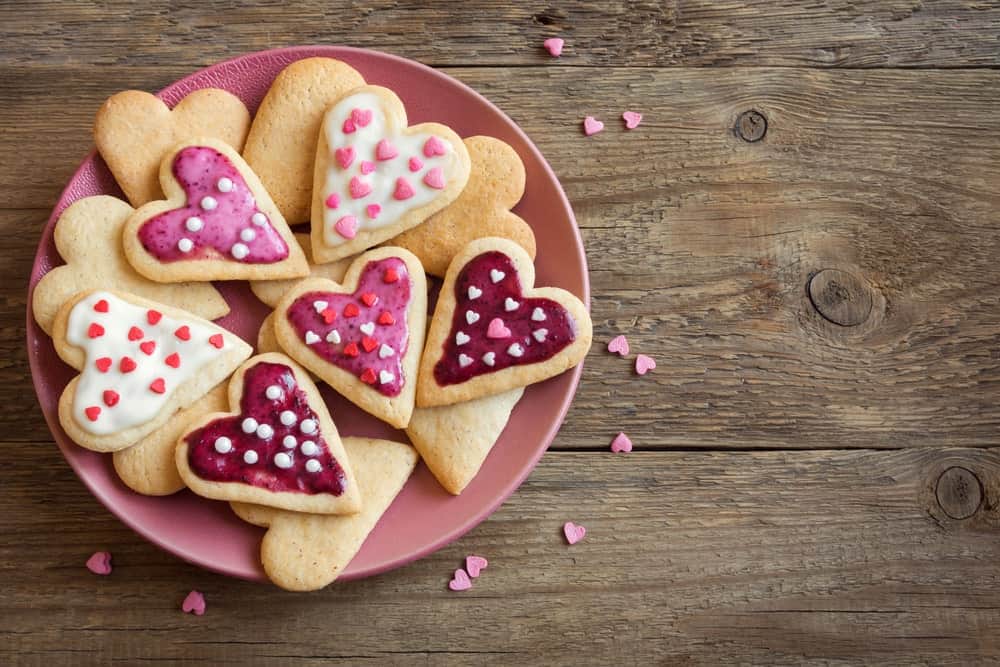 If eggnog frosting isn't enough, you can always just add your eggnog right into your baked goods. This can be tricky as baked goods require a bit of science, so you may not be able to put it into everything, but you can certainly find recipes for cakes and cookies that utilize the eggy drink.
Use it as Coffee Creamer
Eggnog has a creamy and rich texture, which makes it a great substitute for regular creamer. However, keep in mind that eggnog has a distinct flavor, so it may alter the taste of your coffee. If you enjoy the taste of eggnog, then using it as a coffee creamer can be a delicious way to enjoy your morning cup of coffee.
You Might Also Like: