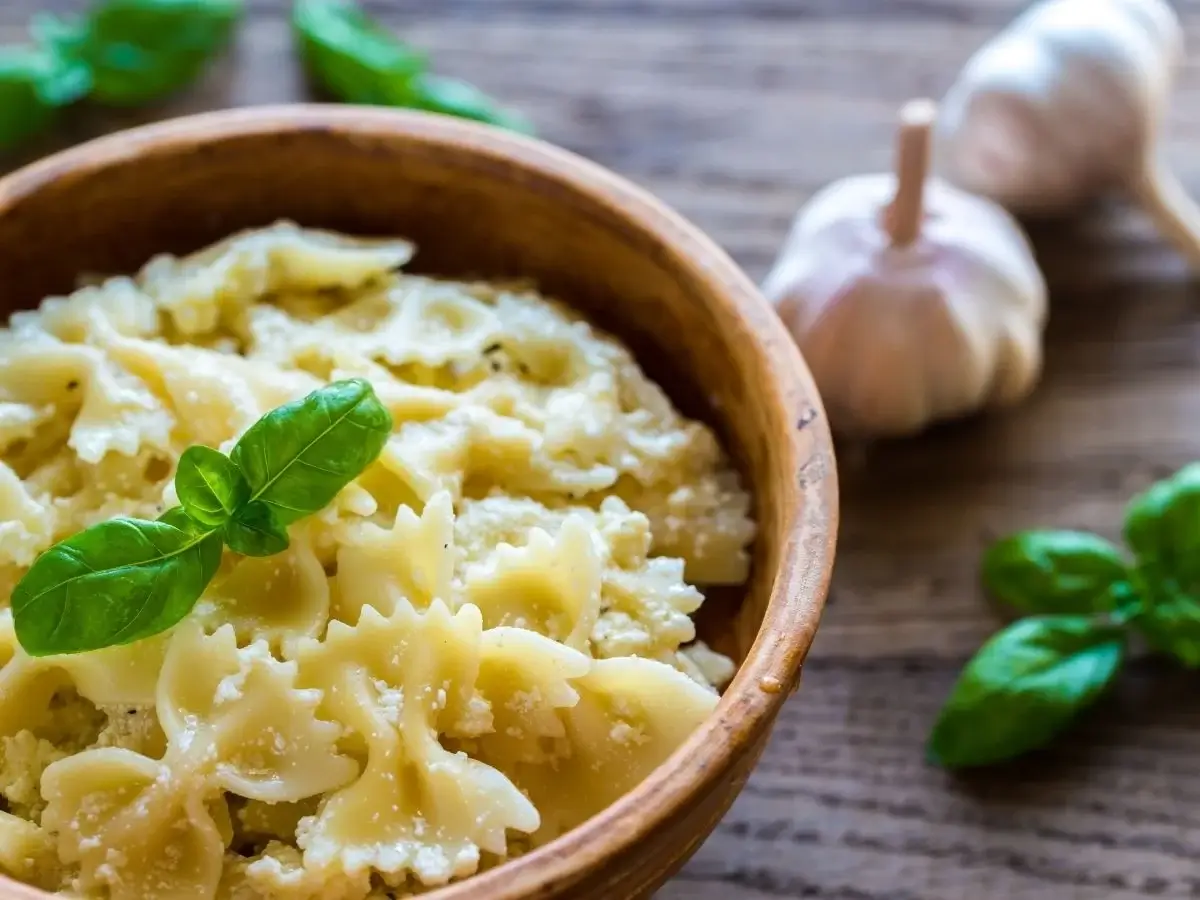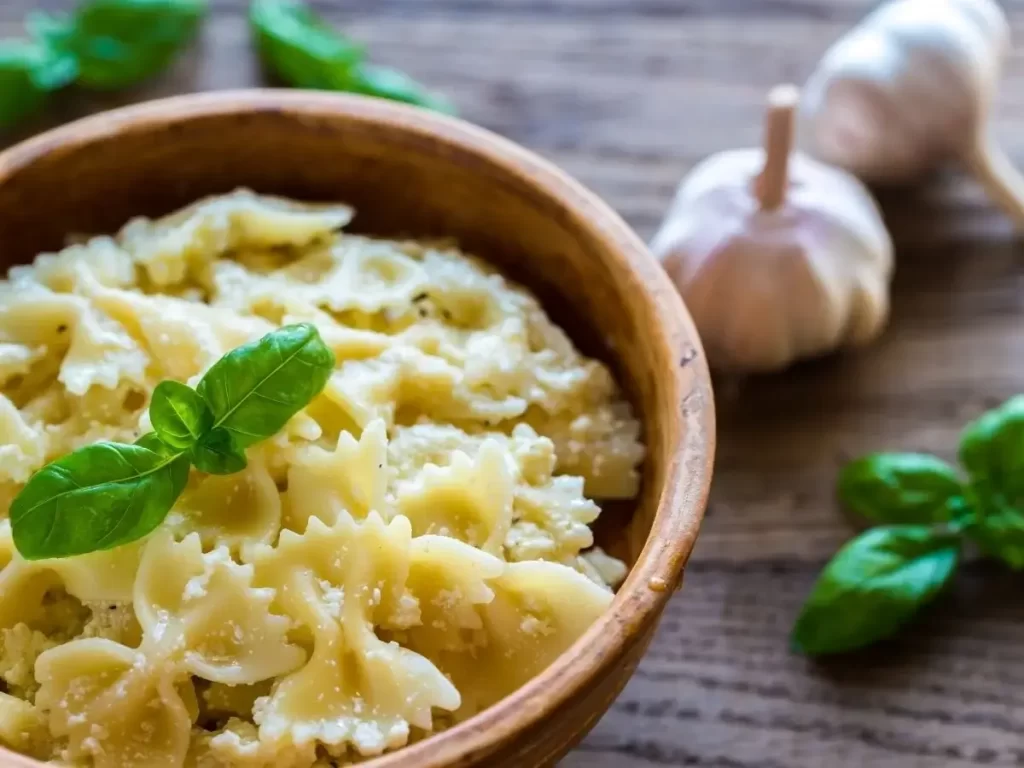 Any pasta lover would know about Alfredo sauce. It is the god of all pasta sauces and is simple, creamy, rich, and utterly delicious. Making your own Alfredo sauce at home is quite simple, but its fame has allowed companies to come up with a store-bought version.
Although the store-bought Alfredo sauce is convenient and quick, it can have a lot of preservatives. Its creaminess and texture may be on the spot, but the sauce flavor may not be up to the mark. So, if you want to know how to make store-bought Alfredo sauce better… we have a few ideas. Keep reading!
What is alfredo sauce, and where does it come from?
Alfredo sauce is a rich, creamy, and thick white sauce made from three main ingredients: butter, cream, and cheese. It is a staple sauce in Italian cuisine known for its simplicity and rich, creamy texture. You can make it with fettuccini pasta to make the classic fettuccine Alfredo, or you can pair it with chicken, vegetables, herbs, and spices to make a complete pasta dish.
Alfredo sauce was also created to complement pasta. Therefore, its origin lies in Italy. In 1914, an Italian chef Alfredo di Lelio from Rome, Italy, came up with this rich and creamy sauce that tasted divine on pasta.
Since parmesan is another delicacy in Italy, pasta—along with cheese—became an instant hit. And that wasn't all. Soon, this sauce made its way to the rest of the world, and today is widely enjoyed and loved with not just fettuccini but all shapes of pasta. Today, you can add different types of meats and vegetables to your pasta dish and serve it with creamy Alfredo sauce.
How to make store-bought alfredo sauce better
Nothing can beat homemade Alfredo sauce. However, making traditional Alfredo sauce from starch takes time and a lot of extra ingredients. Jarred Alfredo sauce may be convenient, but it might not have the same deliciousness to it as the homemade version. However, that isn't a big problem when you have a few tricks up your sleeve.
If you are thinking about how to make the best store-bought Alfredo sauce, here are a few amazing ideas you should try. The ingredients are the basics of an Alfredo dish and are common in every kitchen pantry.
Butter: Butter makes everything taste better. Its buttery richness is the answer to every problem. Before heating your jar of Alfredo sauce, melt real butter in a saucepan and then add the sauce. You will feel the difference in not just the texture but the flavor as well.
Heavy cream/milk: Heavy cream or milk is an essential component of Alfredo sauce. Add a splash of heavy cream or milk to freshen up your Alfredo sauce recipe and improve the flavor and texture.
Seasoning: The easiest way to improve the taste of any dish is by adding black pepper and salt. It is the most common and widely used seasoning all across the world. So, use salt and pepper to add more flavor to store-bought Alfredo sauce. To enhance the taste even further, add white pepper as well. Its smokiness is a good addition. Seasonings like garlic powder, garlic salt, onion powder, and Italian seasoning are also a good choice for improving the taste of store-bought Alfredo sauce.
Herbs: Since Alfredo sauce is Italian, adding herbs seems like the right thing to do. You can either add fresh or dried herbs to your store-bought Alfredo sauce to improve its taste. Add thyme, oregano, sage, tarragon, or basil, and enjoy these herbs' delicious aroma and flavor.
Spices: There is a long list of spices that you can add to your store-bought Alfredo sauce to make it taste better. If you are missing the heat, add red chili flakes, paprika, or cayenne pepper powder. You can also add cumin powder or nutmeg for warmth and aroma.
Cheese: Cheese always makes things better! Most people love to add freshly grated parmesan cheese to Alfredo sauce. But cheddar cheese, romano cheese, or mozzarella cheese is great as well. Cheese gives your jar of sauce extra flavor and adds delicious dimension.
White wine: Adding a splash of white wine also improves the depth of flavor of store-bought Alfredo sauce. Let it simmer until the alcohol evaporates and you are left with a rich flavor from the wine.
Bouillon cubes: Bouillon cubes are available in flavors like chicken, beef, or vegetable. These are made from stock and are loaded with flavors. If you don't want different spices and seasonings, simply add a chicken bouillon cube. You will notice the difference in flavor immediately.
Making Store Bough alfredo sauce better – The recipe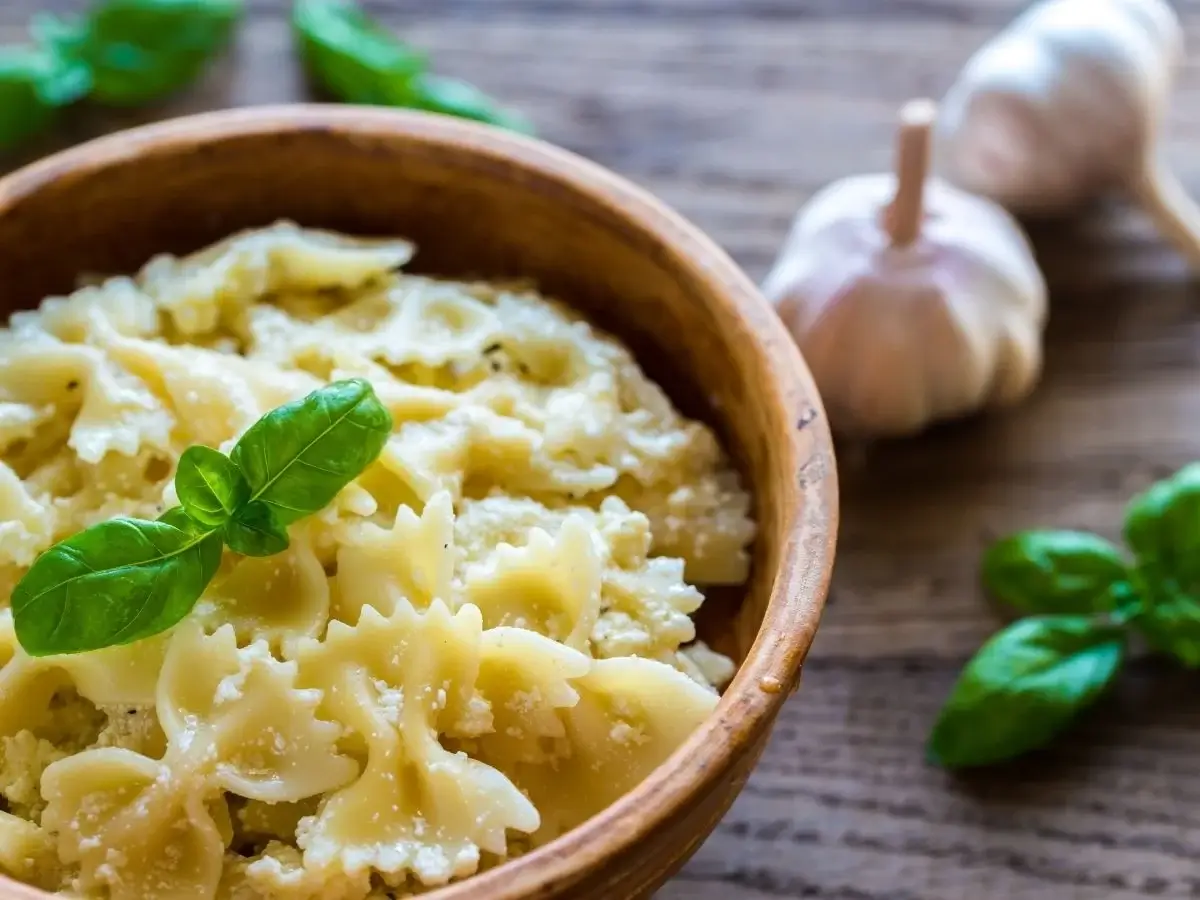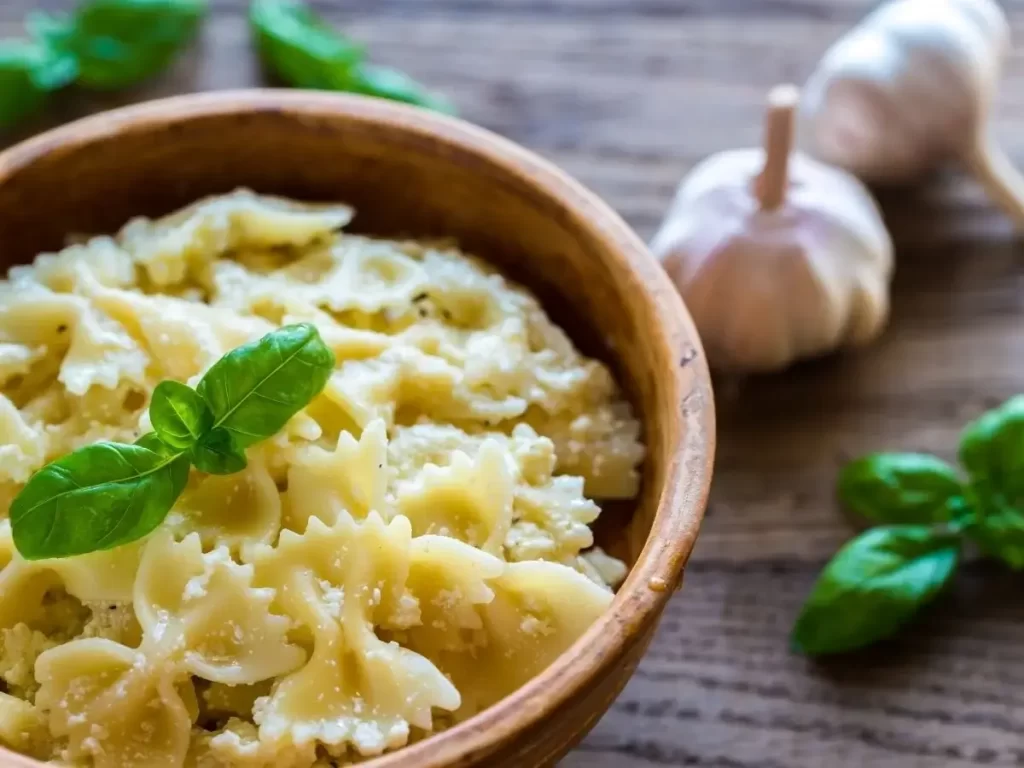 Preparation time: 2 minutes
Cooking time: 5 minutes
Total time: 7 minutes
Servings: 2
Ingredients
2 cups store-bought alfredo sauce
2 tbsp unsalted butter
¼ tsp garlic powder
¼ cup parmesan cheese, finely grated
Black pepper, to taste
Salt, to taste
Preparation
In a saucepan, heat butter.
Once it melts away, add store-bought alfredo sauce.
Season it with garlic powder, black pepper, and salt. Mix well.
Add freshly grated parmesan cheese and mix well until the cheese is combined with the sauce.
Serve over pasta with breaded chicken or vegetables. Enjoy!
You Might Also Like: