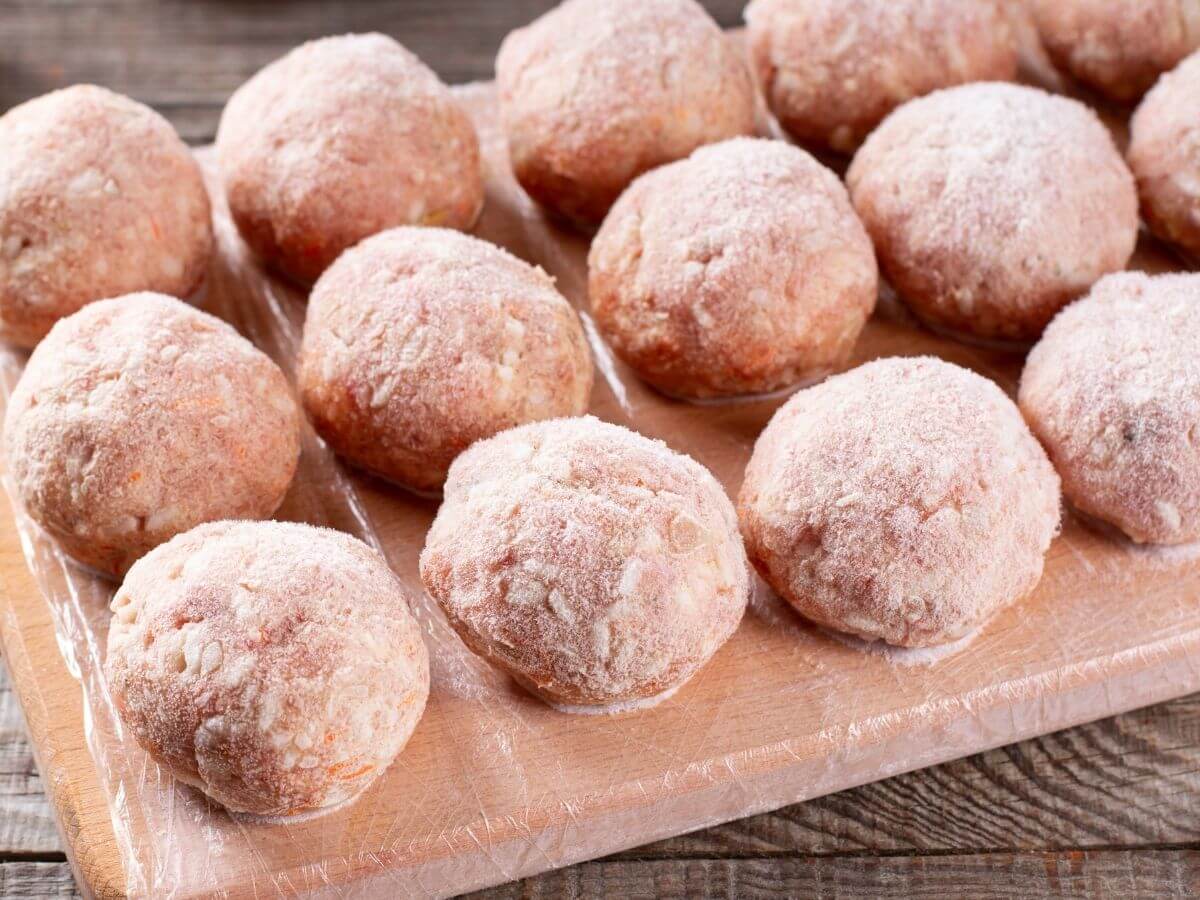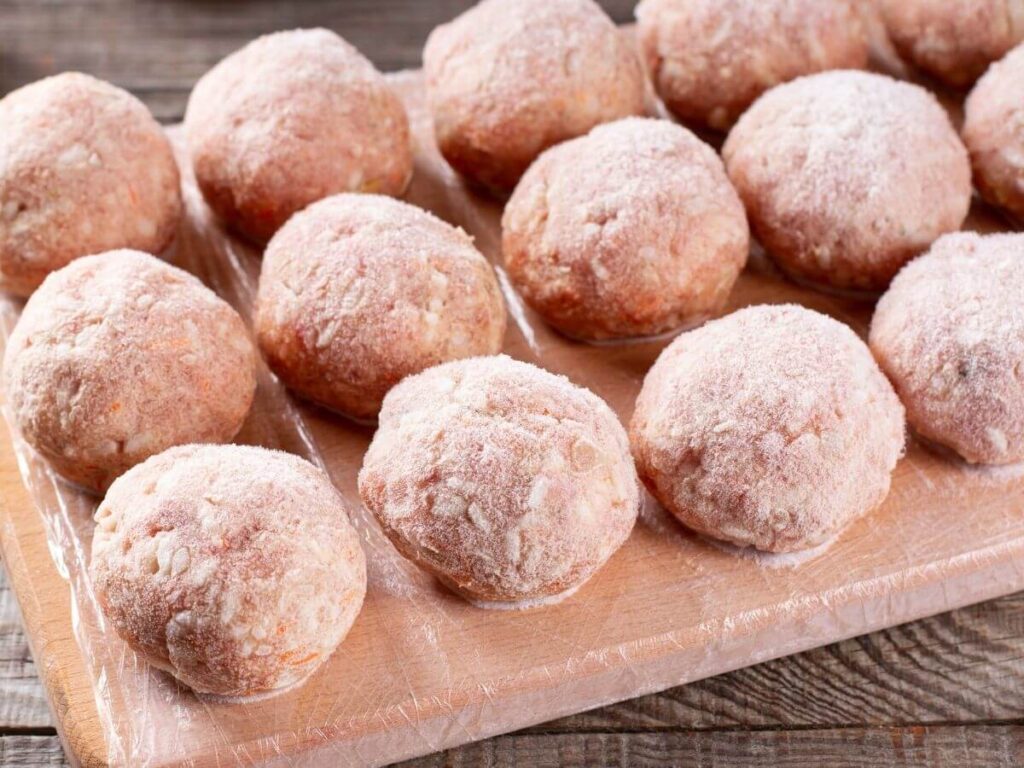 Frozen meatballs are like that ace in the hole you need to keep in your freezer. They're quick and convenient, so you can use them to make meals in record time. But, of course, nothing tastes quite like homemade. So, when you make those frozen meatballs, you may find they just don't measure up to what Grandma used to make.
Not everyone has the time to make meatballs from scratch, especially on a busy weeknight or ahead of hosting a party. That's why you likely threw them in your cart at the supermarket for a moment like this.
Since they can be used in many ways, you may wonder how to make frozen meatballs better. After all, if you cook them for too long, they'll become rubbery and hard when used in some cooking methods. Other cooking methods can make them fall apart.
Precooked frozen meatballs don't need much time to cook, making them an excellent item on hand. Now that you need to make something for dinner tonight or a party tomorrow, you can let them shine. Fortunately, you can do a few things to make them taste so good that no one will know they were store-bought and hanging out in the freezer! Keep reading to learn how to make frozen meatballs taste better.
How to Make Frozen Meatballs Taste Better
Regardless of how you prepare your frozen meatballs, you'll have to ensure they have been heated to a safe internal temperature. That magic number is 165F, so do keep that in mind.
Get Saucy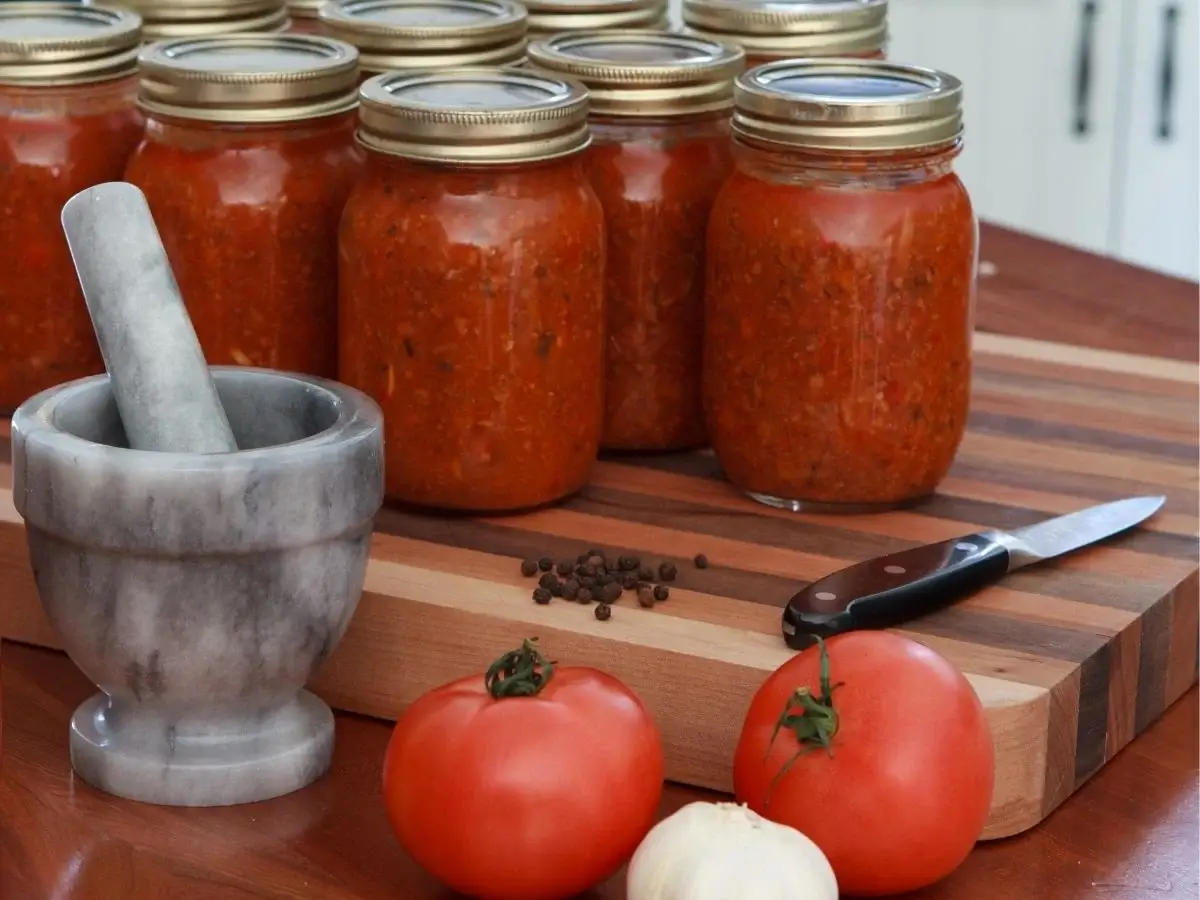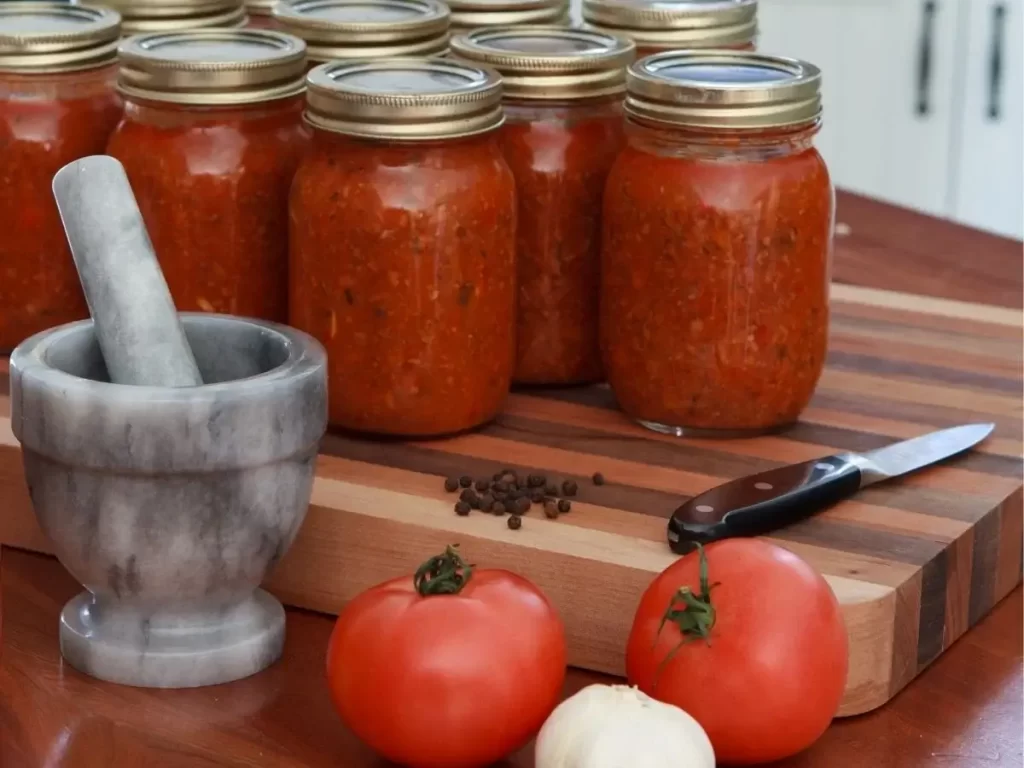 One of the easiest ways to make frozen meatballs taste better is to cook them in a good sauce. Marinara sauce is a traditional accompaniment for meatballs and can be used to liven them up while heating them up.
Like making spaghetti and meatballs, all you need to do here is fill a pot with your favorite marinara sauce. A homemade creation would be best to improve the taste of frozen meatballs, but if not, a jarred variety will do. You can always boost that jarred sauce with a hint of fresh lemon juice and sugar, plus add any other seasonings you like.
Let them simmer in the sauce to warm up and heat through for about 20 to 30 minutes. Then you can serve it over your spaghetti with some garlic bread.
Take It Slow
Using those frozen meatballs for a party or just want dinner waiting? We feel you on that! Your slow cooker is an excellent place for those frozen meatballs. You can cover them in marinara or make something more unique like Asian-style meatballs.
The possibilities are endless when you make frozen meatballs in your slow cooker. All you need to do is cook them for an hour on the high setting, then lower it to the low setting for 3 more hours.
Oven Lovin'
Regardless of sauce, frozen meatballs can also be warmed back to delicious life in your oven. Bake them on a baking sheet in a single layer at 350F. You'll want to bake them for 8 to 10 minutes at this temperature and then coat them with your chosen sauce, like barbecue. You can also cook them in sauce this way for the same amount of time.
In an Instant
You can also use your Instant Pot if you simply have no patience for waiting for your frozen meatballs to cook for dinner tonight. Add your chosen sauce or a liquid (like beef broth, for example) to moisten them and give them flavor. Set the pressure to high release, and your frozen meatballs will be ready in 5 minutes.
Some people cook their frozen meatballs in the microwave. While that's a speedy way to heat and eat, it's not going to make them taste better, so keep that in mind!
Best Flavors to Make Frozen Meatballs Taste Better
Now that we've covered cooking techniques for frozen meatballs, you're about to discover the different ways you can incorporate them into your dishes so they don't taste like they came from the freezer. With these tips, you'll be able to serve guests in a flash and make them think these are homemade. You can even dazzle at parties when you make them too, which will make you glad you've got frozen meatballs lying around.
Think Outside the Box with Sauce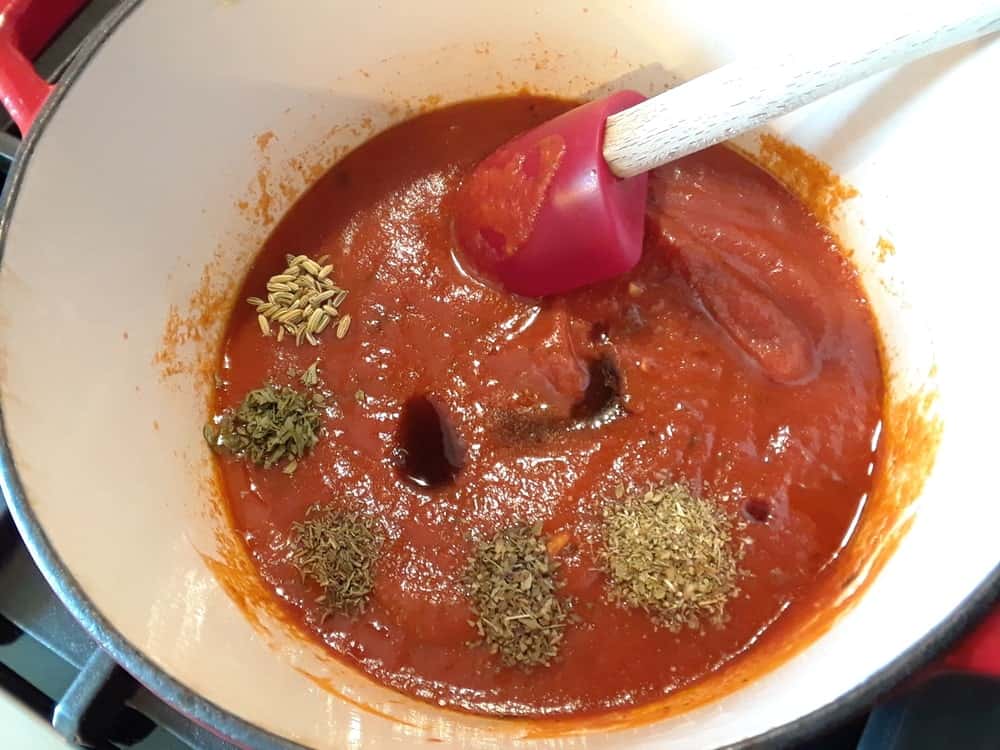 There is absolutely nothing wrong with making meatballs in marinara sauce and serving them with spaghetti. In fact, it's one of the best ways to make frozen meatballs taste better.
However, if you cook your meatballs this way every time, you're bound to have a bored family on your hands. There's more than one way to use that bounty of frozen meatballs, so have fun with it.
You can make them Swedish style with that wonderfully rich and creamy sauce. Try mushroom gravy or make a stroganoff. Or give them a South American flair with chimichurri sauce, full of garlicky, herby delights. And if you're trying to make a fun appetizer or buffet-style dish for a party or potluck, different saucy flavors can create a sweet and savory experience.
For example, cranberry sauce, chili, and grape jelly, or orange marmalade can all infuse those frozen meatballs with heavenly flavors in your crockpot to give them a homemade taste. Or you can liven up barbecue-style meatballs by adding a splash of bourbon and vinegar.
Use Them in Other Italian Dishes
Frozen meatballs can be that quick protein you need in any meal to turn it from ordinary to extraordinary. You can bake those meatballs and then slice them up to add on homemade pizzas or put them in calzones. Or skip a step in your lasagna so you don't have to brown that beef and put your frozen meatballs there instead. All that bubbly sauce and cheese will infuse them with flavors and keep them from tasting frozen.
In Italian cuisine, there are other sauces that will match well with your frozen meatballs. Alfredo and pesto come to mind, though a spicy fra diavolo sauce can really liven up your meal. Not feeling the spice? Try a vodka sauce instead!
Make Them Part of Other Cuisine Styles
Another option for how to make frozen meatballs taste better is by changing up the cuisine.
Take Mexican cuisine, for example. You can use your frozen meatballs to make burritos. Simmer them in an enchilada sauce (red or green). Then add them to your flour tortilla with rice, black beans, cheese, lettuce, sour cream, salsa, and guacamole.
They'd be great on taco night too. If you don't have time to run to the store for ground beef, grab your frozen meatballs and let them simmer in a little broth to moisten them up, then add your taco seasoning. You'll be able to serve them with hard or soft shells and all those taco toppings!
You can also make them into a stir-fry dish with Chinese noodles or fried rice. Simmer then in a sweet and sour sauce. Or put them into your Thai or Indian curries. Serve them over steamed white rice, and you'll have an epic dinner that won't taste like it started from frozen.
Drop Them into Soups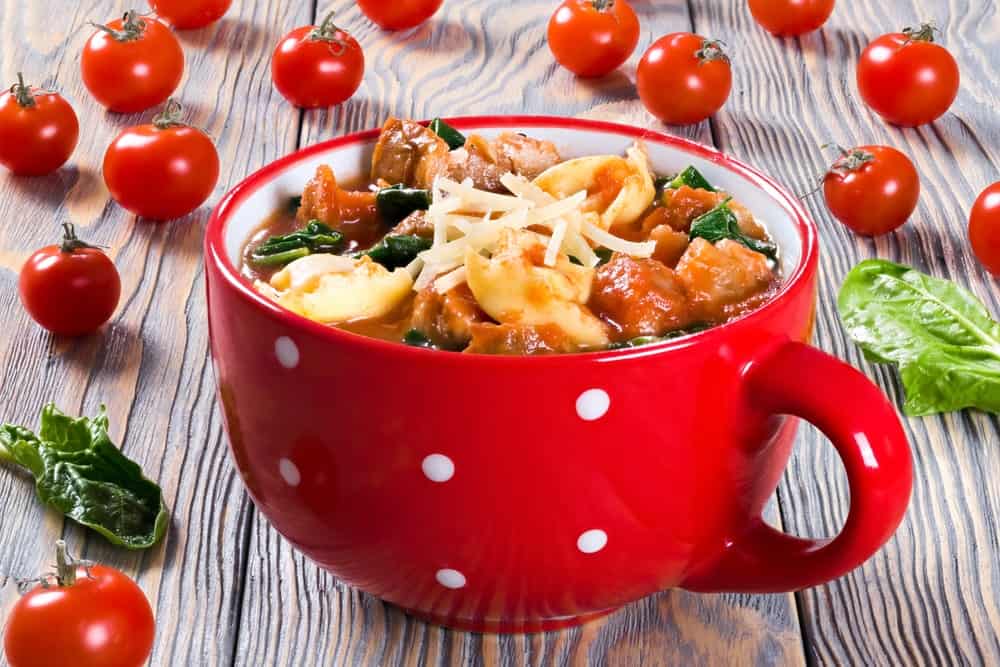 The key to how to make frozen meatballs better is infusing them with flavor. Often, we do this with sauces as mentioned in all the ways above. But frozen meatballs in soup is another way. The broth does this quite well and keeps the meatballs from having a dry, bland texture and taste.
Try making white bean soup with your frozen meatballs. You can also replace the sausage in a sausage and lentil soup with meatballs or even add them together for an extra hearty bowl of soup. To start off a big dinner, you could even use them in French onion soup. That savory and pungent broth topped with bread and cheese will render your meatballs a delicious flavor and texture.
If you have beef or chicken broth and a package of tortellini, you can cook your meatballs together with that and have a rustic soup. Add a little spinach and top with freshly grated parmesan, and don't forget some crusty bread to dunk into it.
Or Make Stews
When you feel like dinner is too much of a chore, try letting your slow cooker make you a robust meatball stew to eat when you get home from work. With just a few ingredients, including those frozen meatballs, jarred mushrooms, beef broth, and tomato sauce, you will have something that tastes completely homemade by dinner time. Add some carrots and other veggies, and it will be a full meal that tastes like it was fully made from scratch.
Go for Sandwiches
How to make frozen meatballs taste better is easy when you turn them into sandwiches. You can, of course, make a traditional meatball sub, and who wouldn't love that? But the real magic you can make from those frozen balls of meat is in your creativity.
You can make little meatball sliders for parties. Do them with the marinara sauce, or put them in barbecue sauce and turn them into more of a burger-style sandwich. You can even pop them into a dough and bake them into meatball bites with a variety of sauces on the side. They'll also make one heck of a Sloppy Joe sandwich!
Make Magic with Frozen Meatballs for Any Occasion
With frozen meatballs, you can do so many different things that you won't ever have to serve them the same way twice. A bag of these in your freezer can turn into tonight's dinner or the ultimate party dish for an appetizer or main.
The key to making frozen meatballs taste better is in how you cook them and the sauces you use. If you want to ensure they don't taste like frozen, your best options are cooking them on the stovetop or in your slow cooker in a sauce. The liquid they cook in will impart flavor and moisture as they warm to the right internal temperature.
It's not that baked frozen meatballs won't taste good, but you will need to add something to them in the way of a sauce to keep people from guessing your secret. And, of course, you never really want to microwave them, or they will most definitely taste frozen and have an unpleasant, rubbery texture.
The beauty of frozen meatballs is how quick and easy it is to prepare them for appetizers, soups, stews, sandwiches, and other main dishes. They don't need to simply be used for Italian cuisine, so the next time you're stuck for getting dinner on the table, turn to those frozen meatballs and see what you can come up with!
Frozen meatball recipe
Preparation time: 2 minutes
Cooking time: 5 minutes
Total time: 7 minutes
Servings: 2
Ingredients
24 pre-made frozen meatballs
¼ cup cooking oil
½ cup onions, finely chopped
½ cup tomatoes, finely chopped
2 garlic cloves, minced
1 tbsp green chilies, finely chopped
1 tsp red chili powder
1 tsp coriander powder
1.2 tsp all-spice powder
¼ tsp turmeric
1 cup water
fresh parsley for garnish
Preparation
in a large pot, heat cooking oil.
Once it is hot enough, add chopped onions and cook for 3 to 4 minutes until they get a golden color.
Now add garlic and cook for a minute until fragrant.
Add chopped tomatoes, chili powder, coriander powder, all-spice powder, and turmeric. Mix well and let it simmer for a minute.
Cook for 3 to 5 minutes until the oil separates.
Now place frozen meatballs in the pot and pour water. Cover the pot with a lid and let it simmer on low heat for about 25 to 30 minutes or until the meatballs are cooked through.
Add green chilies, freshly chopped parsley, and season with salt. Serve.
FAQs
How to Air Fry Frozen Meatballs
To air-fry frozen meatballs, follow these simple steps:
Preheat your air fryer to 390°F.
Place the frozen meatballs in a single layer in the air fryer basket, making sure they don't touch or overlap.
Cook for 10-12 minutes, shaking the basket halfway through to ensure even cooking.
How Long Do You Cook Frozen Meatballs in a Crockpot?
Cook frozen meatballs for about 4-6 hours on low.
How Long Do Frozen Meatballs Last?
An unopened bag of frozen meatballs can last 3-4 months in the freezer.
You Might Also Like: