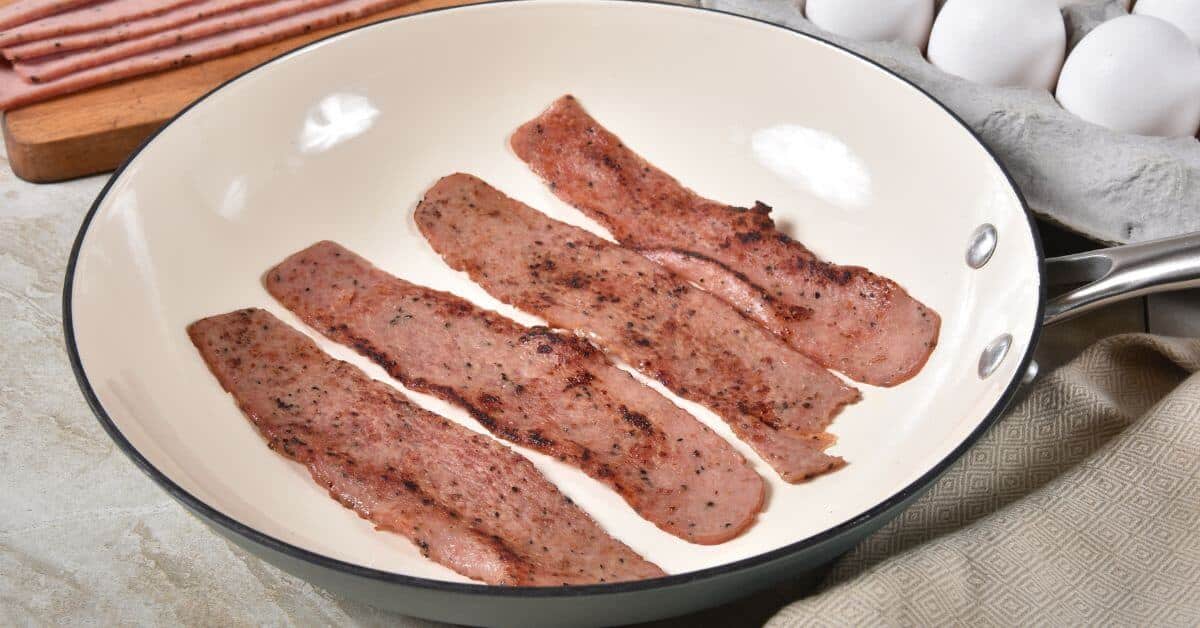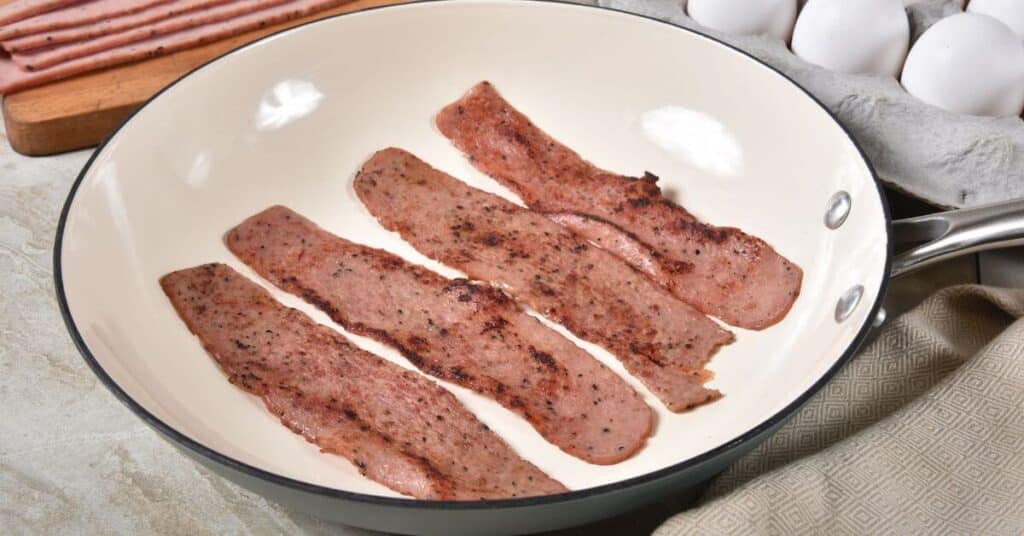 Turkey bacon is a great choice for those looking to avoid pork or try something different. It has the great poultry flavor of turkey with the familiar spice of pork bacon. It's a great choice for anyone who loves turkey, regular bacon, or both, but it needs a little something extra to take it to the next level! This guide will help show you how to make turkey bacon taste good!
What is Turkey Bacon?
Turkey bacon is made from both light and dark meats. It is made from cured turkey that has been seasoned similarly to bacon and is typically sliced thin, so it cooks in no time!
Turkey bacon has a flavor profile similar to that of pork bacon. It has notes of cured flavor, smoke, and salt. Some packages have added spice blends or use different smoking woods to help develop a deeper flavor.
How to Cook Turkey Bacon
The first step to making turkey bacon taste good is cooking it perfectly! Here are a few different ways to cook turkey bacon.
In the Oven
Oven-baking turkey bacon is arguably the best way to cook it because the strips will cook evenly and thoroughly with little work or mess. To cook in an oven:
Preheat the oven to 400°F. Line a baking sheet with parchment paper, then top that with a wire rack.
Place the strips of turkey bacon in a single layer on the wire rack.
Bake for 20 minutes, flipping the bacon once in the middle of the cook.
On the Stovetop
The stovetop cooks turkey bacon in no time; here's how to go about making stove-top turkey bacon:
Heat a large pan or griddle over medium heat.
Add the turkey bacon in a single layer and allow to cook.
Flip the bacon and continue cooking until nicely browned.
Remove from the pan and cool on paper towels.
In the Airfryer
An air fryer is a great appliance to have because it is a real workhorse. It can cook so many different foods perfectly. Try cooking turkey bacon in the air fryer:
Set the airfryer to 400°F. Remove the basket, and place the turkey bacon in the basket in a single layer.
Return the basket to the air fryer and cook for 10 minutes.
Flip the bacon and cook for another 10 minutes or until crispy.
How to Make Turkey Bacon Taste Good
Give your turkey bacon a helping hand with these flavor-enhancing ideas!
Candy it
There are few more iconic duos than salty and sweet; it's a perfect match! That's why candied turkey bacon is sure to put a smile on your face. Mix a little pepper into some brown sugar and pat it onto your turkey bacon before cooking; baking or air frying also works very well with this trick. The result is a unique salty and sweet breakfast delight. Candy your turkey bacon, and you won't be able to turn down seconds!
Wrap it Up
The beauty of having turkey in these thin strips is how quickly it cooks, which means that it can be wrapped around other things and still get fully cooked! Turkey bacon wrapped around asparagus or Brussel sprouts makes the perfect side dish. Weave turkey bacon between shrimp for your next BBQ, or wrap it around the outside of a steak. Whatever food you wrap with turkey bacon will get a boost of salt and tasty turkey fat!
Crust it
Spices make food more fun, so try some of your turkey bacon. Gently pat a peppery spice blend into uncooked turkey bacon, then cook as planned. The spices will form a slight crust on the turkey bacon and add so much delicious flavor! Pepper is a natural choice for bacon, but use any spice or spice blend you like!
Serve it as a Sandwich
A classic is a classic for a reason, and there are few sandwiches as classic as the B.L.T., but why not a T.B.L.T.? Toast up your favorite bread and top it with a little mayo, thick-cut tomato, fresh lettuce, and of course deliciously salty turkey bacon. You just can't go wrong with that! It's not just the B.L.T. that is great with the turkey twist; try adding turkey bacon to a burger, cold turkey sandwiches, or even grilled cheese!
Is Turkey Bacon More Healthy than Pork Bacon?
Turkey bacon does tend to have lower fat content than pork and can be a great choice for those with diets that restrict the consumption of pork. Keep in mind that they are both cured meat products that use preservatives and have high sodium levels. If you have an everything in moderation approach to eating, then you can always fit in some regular or turkey bacon a few times per week.
Final Thoughts
Turkey bacon combines the great flavor of turkey with the spice of pork bacon. It is versatile and easy to cook, but it needs a little something extra to make it taste great! Following these tips will help lead you to the perfect turkey bacon!
You Might Also Like:
How To Cook Turkey Bacon In The Microwave
How to Cook Turkey Wings in a Crockpot