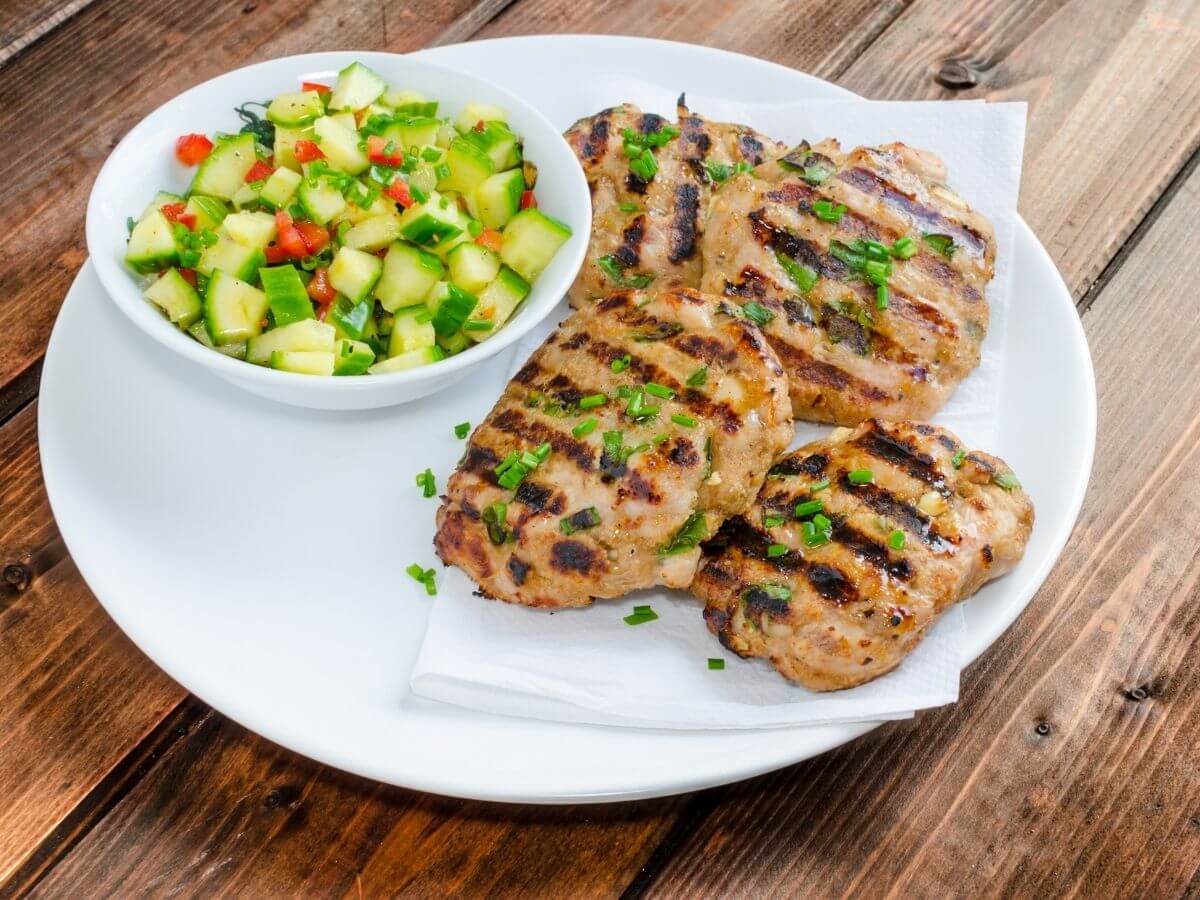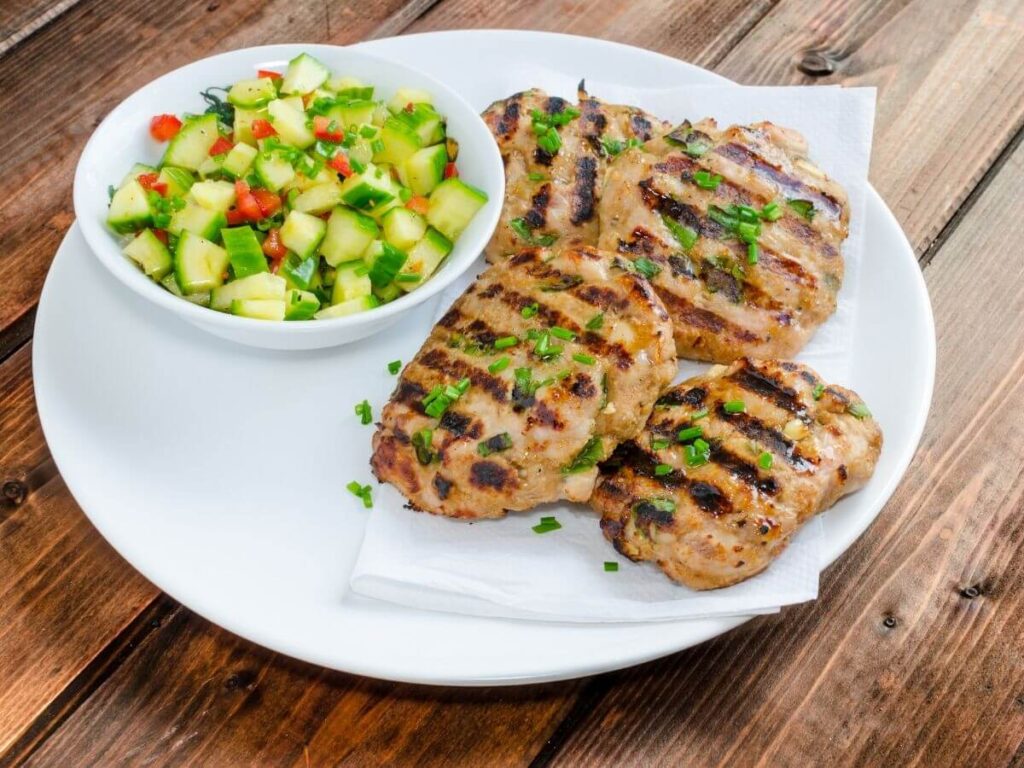 They say ground turkey is a healthier way to make your meals when compared to ground beef. Indeed, you can turn it into burgers, meatballs, meatloaf, add it to sauces, and plenty more. But there's always a problem it seems, when making this healthy swap for how to make ground turkey taste good.
Because, let's face it, cooked ground turkey doesn't taste like that beautiful Thanksgiving turkey that elicits all those oohs and ahs around the holiday table. If you don't know how to make ground turkey taste good, those sounds tend to be groans followed by unhappy faces that push their food around on their plate.
Can you blame them? You're doing the same thing too. So, instead of suffering through another sad meal, use these tips to make your ground turkey taste good!
What to Know About Cooking Ground Turkey So It Tastes Good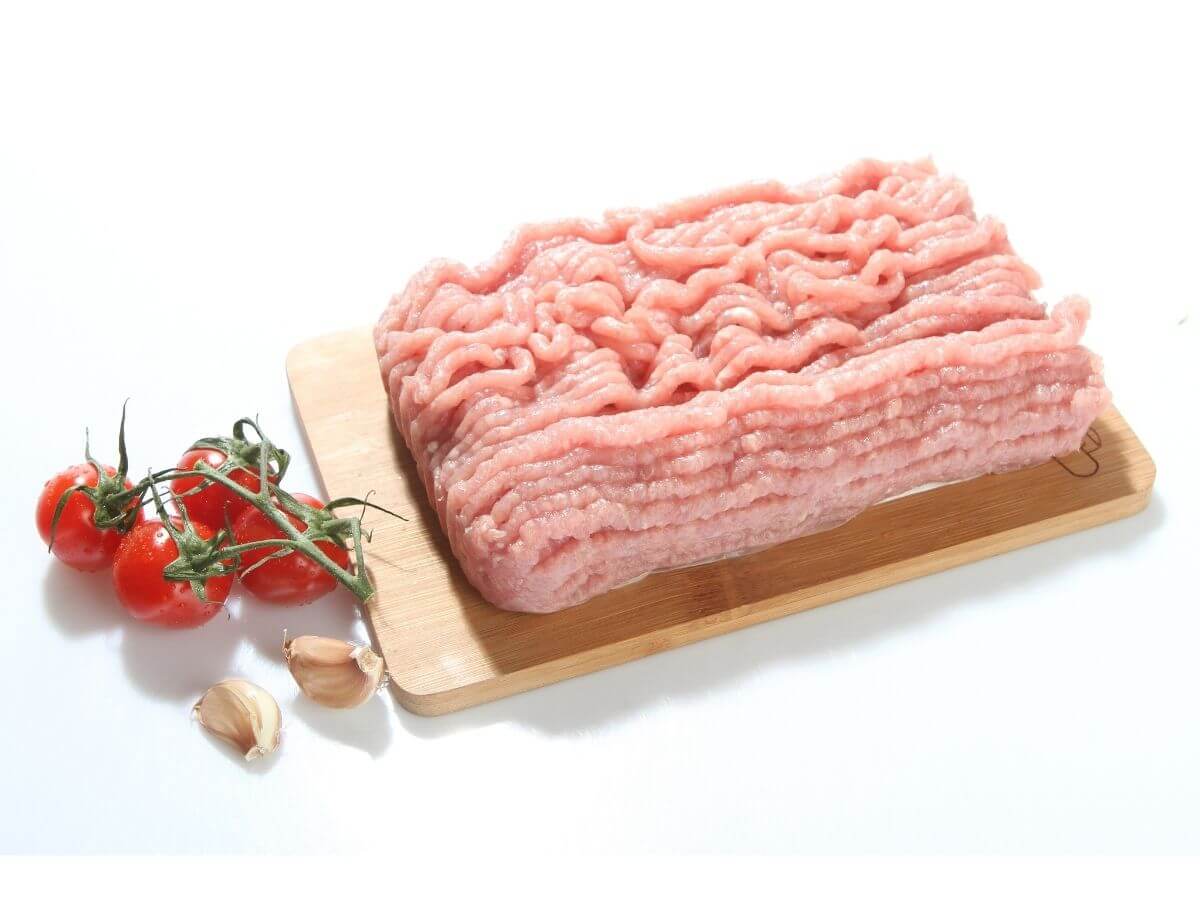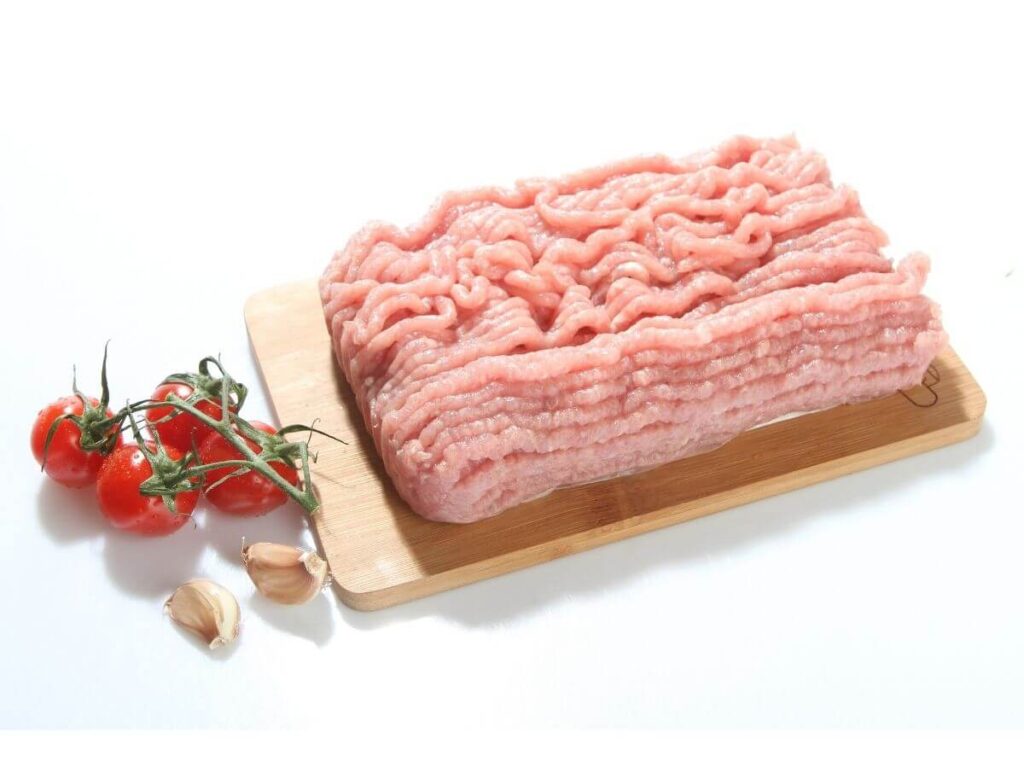 When you want to make ground turkey, making it taste good starts at the store when you buy it. Chances are, you're here reading this because you've made ground turkey before, and it's come out too dry or too bland (or both). However, buying ground turkey with the right fat ratio, just like you do for ground beef, is crucial.
Look at the label for your ground turkey at the supermarket and know what it will mean for what you plan on making. For example, if you want to make burgers or meatballs from your ground turkey, you should look for something that has darker meat incorporated, giving it a fat percentage that is similar to beef. Lean ground turkey meat works best for your sauces, so if that's what you're hoping to make, get that instead.
Not sure if the package of ground turkey you're looking at is dark meat, white meat, or both? Ask the butcher at the meat department, or get your ground turkey from a dedicated butcher shop. This way, you can be sure you get the right ratio and have a great start to making that ground turkey taste good.
After starting with the quality of the ground turkey, these other tips will ensure you make ground turkey that tastes amazing!
Always Pre-Season Your Meat
No matter how you plan to prepare this ground turkey, a critical factor is seasoning. You may not realize that leaner ratios most definitely need a little pre-seasoning going on to bring the meat to life. For burgers, meatloaf, and meatballs made from ground turkey, you need to season the meat with salt and pepper first before adding whatever other seasonings you plan to use.
Make Sure You Don't Manhandle the Meat
If you're used to cooking with ground beef, you likely know from making meatballs, meatloaf, and burgers that over-handling the meat can ruin the texture, making it tough rather than juicy. The same is true with ground turkey. So, handle it with care! Even better, lightly oil up your hands while you use a gentle touch, and you'll get more tender results from your ground turkey creations.
Watch Your Cook Time
Ground turkey has a lower fat content, and because of this, it can quickly go dry and crumbly if you cook it too long. When that happens, it's beyond repair, and no seasoning can save it. You'll want to follow the proper cook time and check with a meat thermometer so that it's cooked through.
Unlike beef, ground turkey needs to be cooked completely through, though not overcooked. It's tricky like that, but the magic number on that thermometer needs to be 165F.
Add Moisture to Make Ground Turkey Taste Good
If you want to avoid dry ground turkey, in addition to watching the cooking time, certain things you add to it can make it moister. One of the easiest ways to do this is through tomato sauce. This is ideal for those Italian-style recipes, like a nice meat sauce.
Certain veggies can also be added in to provide more moisture as well as aromatics. But if you're looking for the winning veggie to do it, turn to mushrooms. They're great for your nutrition anyway, plus they have a meaty taste that works wonders when you want to make ground turkey taste good. They impart a juicier texture, especially if you chop them up small so they incorporate with the meat.
Different kinds of mushrooms can be used to suit what you're making. If you'd prefer a stronger flavor from those mushrooms, choose cremini or portabella mushrooms. For just added juiciness and sneaking in more veggies to picky family members, button mushrooms should do the trick. Button mushrooms don't have a strong flavor and can easily blend unobtrusively with your ground turkey dishes.
Combine It with Ground Beef
If you're on the fence about swapping ground beef for ground turkey, start by making a blend. This is ideal for those burgers and other shaped-meat dishes. Uniting both kinds of meat together creates a great texture and can help you ease into using more ground turkey in your meals. Ground beef is great for this, but do be careful as it can result in a high-calorie dish, so aim to make the ground turkey the more prominent protein in the mixture.
Stovetop is Best for Ground Turkey
Since ground turkey can go dry and bland at a moment's notice, the stovetop is the best place to cook it. In most cases, if you're not mixing your ground turkey with beef, it should take no more than 15 minutes to watch the pink spots disappear and turn brown.
Experiment with Flavors to Make Your Ground Turkey Taste Good
Now that we've covered the basics on how to boost ground turkey's flavor and texture let's get into making it taste like something you and your family want to eat. These tips should have everyone reaching for a second helping!
Add Chopped Veggies and Aromatics
For your ground turkey recipes, aromatics are a must. Garlic (especially minced) and onions can work wonders, and they'll impart some moisture to the meat too. However, they won't add as much moisture as those mushrooms, so keep that in mind. Other veggies like spinach, artichokes, scallions, green onion, and bell peppers in red, yellow, orange, or green can really boost the flavor and add a colorful appeal to your plate.
Use Olive Oil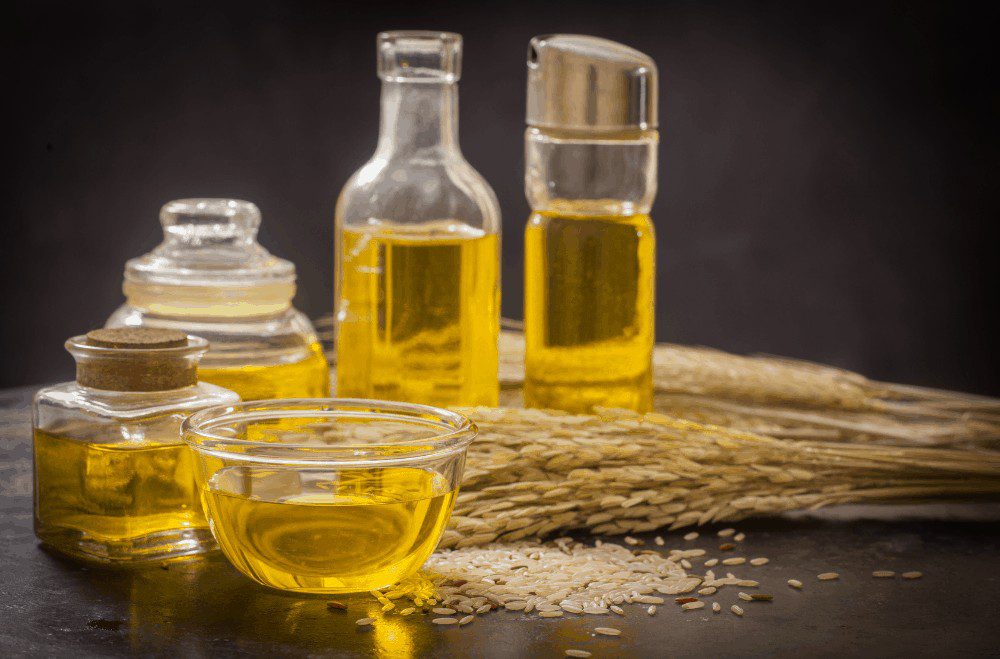 Another essential when cooking ground turkey is adding in some fat. Olive oil is a great way to do this in a healthy way. Just be sure to measure it out because while healthy, olive oil contains 120 calories per tablespoon. If you're not careful, you could add more calories than you bargained for to your supposedly-healthy ground turkey meal.
Pile on the Fresh Herbs
Fresh herbs are great for accenting the finished product of your ground turkey dinner. Cilantro is wonderful for anything Mexican or Asian. Basil will perk up your Italian dishes. You can also add fresh herbs like rosemary, sage, and thyme just before you finish cooking so they impart their essential oils without losing the flavor.
Use Your Spice Rack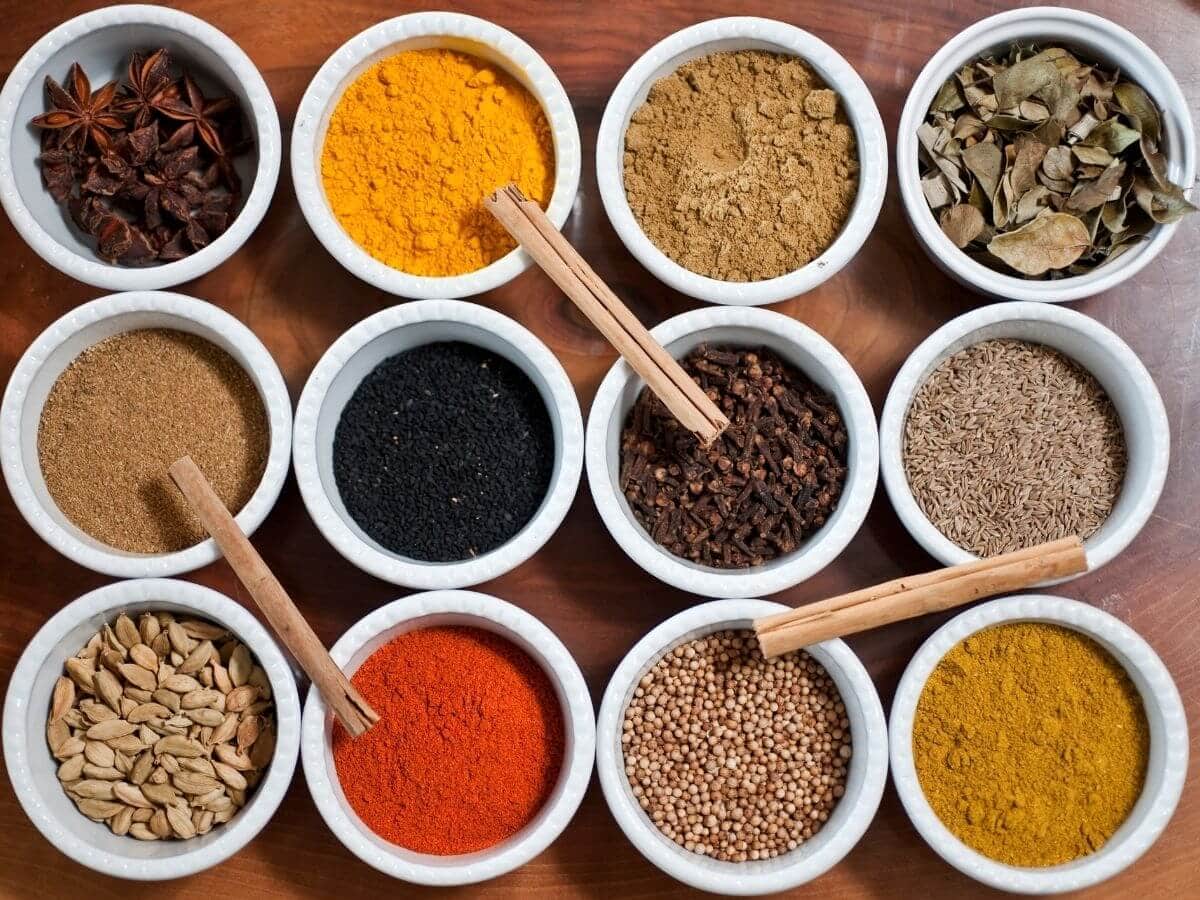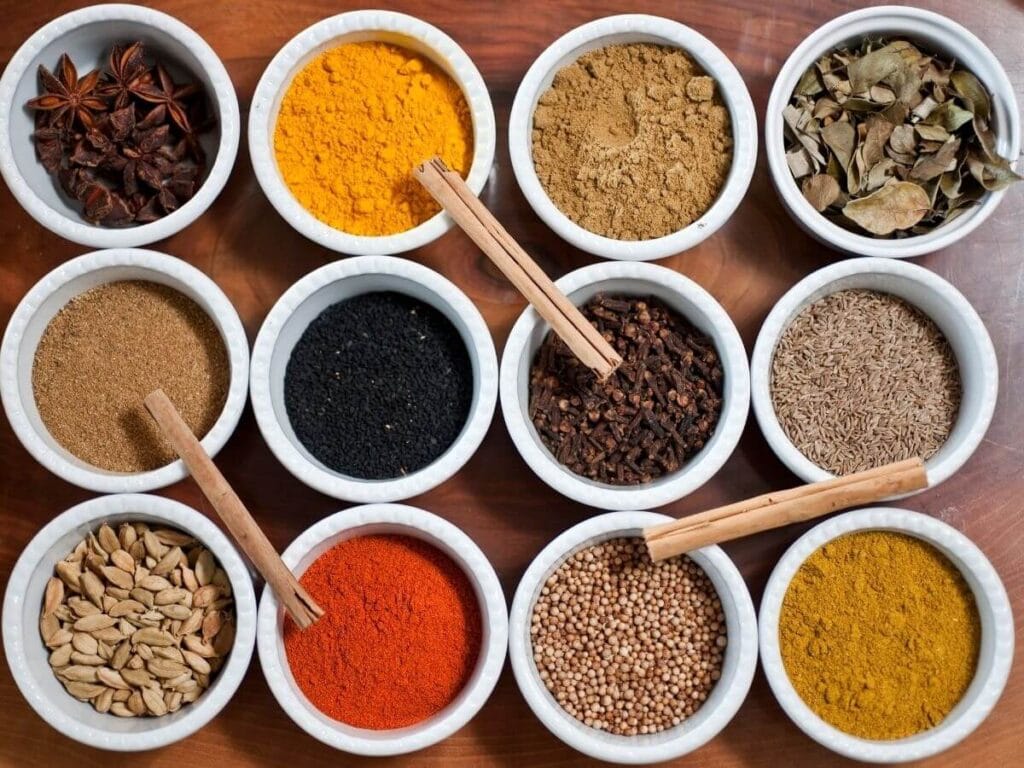 Before those fresh herbs go in, add seasonings from the spice rack. Garlic powder, chili powder, cumin, onion powder, and other seasoning staples really work wonders on bland ground turkey to give it a bold flavor.
Mix it with Sloppy Joe Sauce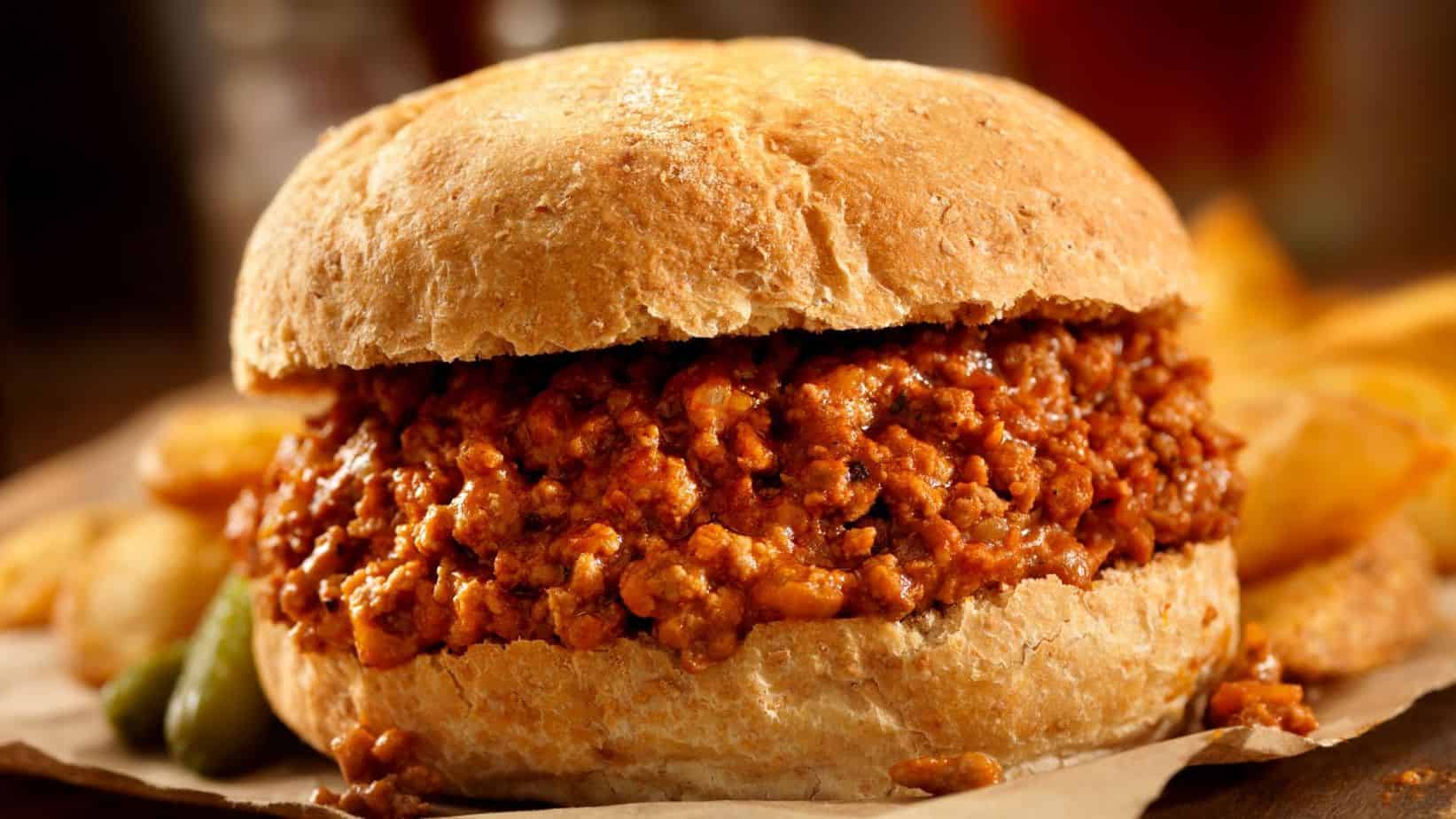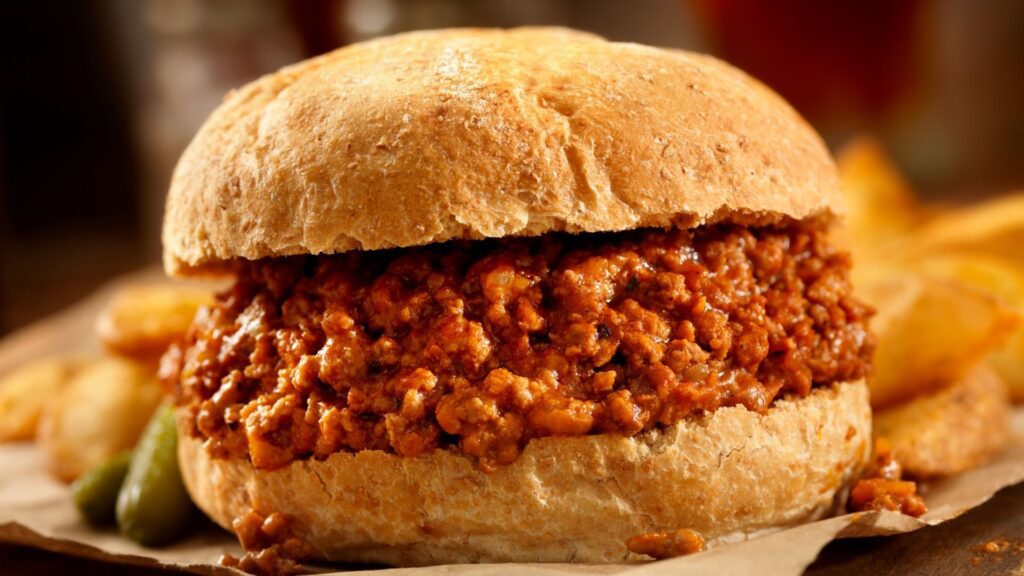 If your family loves Sloppy Joe's, you can use your favorite brand of this special sauce to make a healthier version of this classic. Use whole-wheat buns or go bun-less by serving them in zucchini boats or Romaine lettuce.
Turn it into Tacos
Taco seasoning is one of those amazing all-in-one seasonings that hits all the right notes. It works beautifully on ground beef, of course, and even more so to liven up your ground turkey. Try using ground turkey tacos for taco night next time.
Or Anything Mexican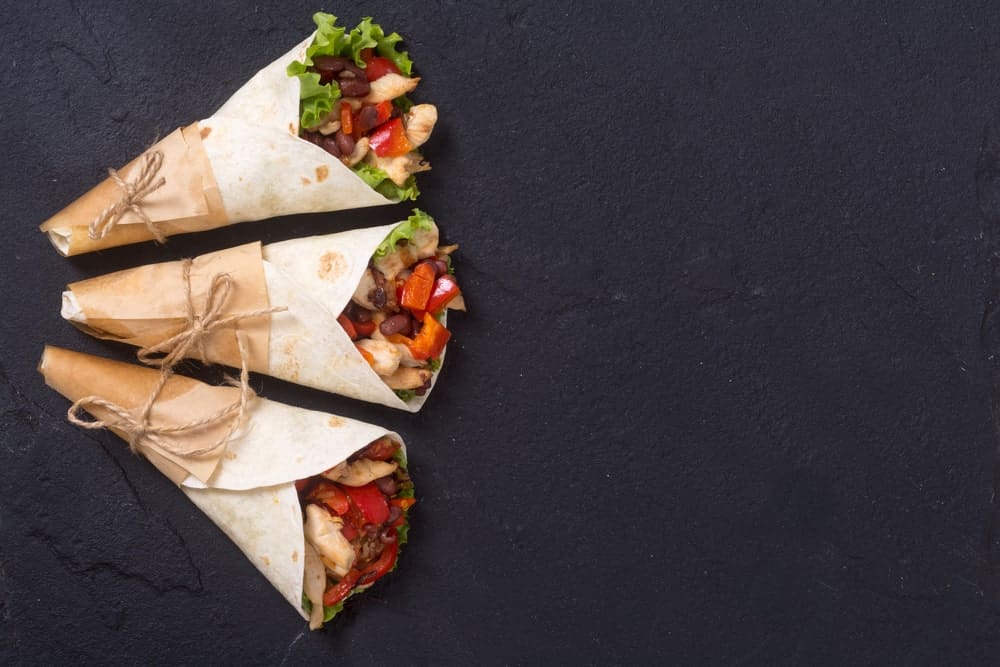 Does your family love burritos? Enchiladas? Quesadillas? Then let that taco seasoning take you there with the ground turkey too. It makes ground turkey taste so good that you'll forget you're not eating beef.
For burritos, mix them with refried beans, salsa, chilis, and cheese. Enchiladas can be made with red or green sauce using ground turkey instead of ground beef. And quesadillas are great to make out of your taco leftovers, giving new life to leftover ground turkey seasoned with taco seasoning.
Try an Asian Twist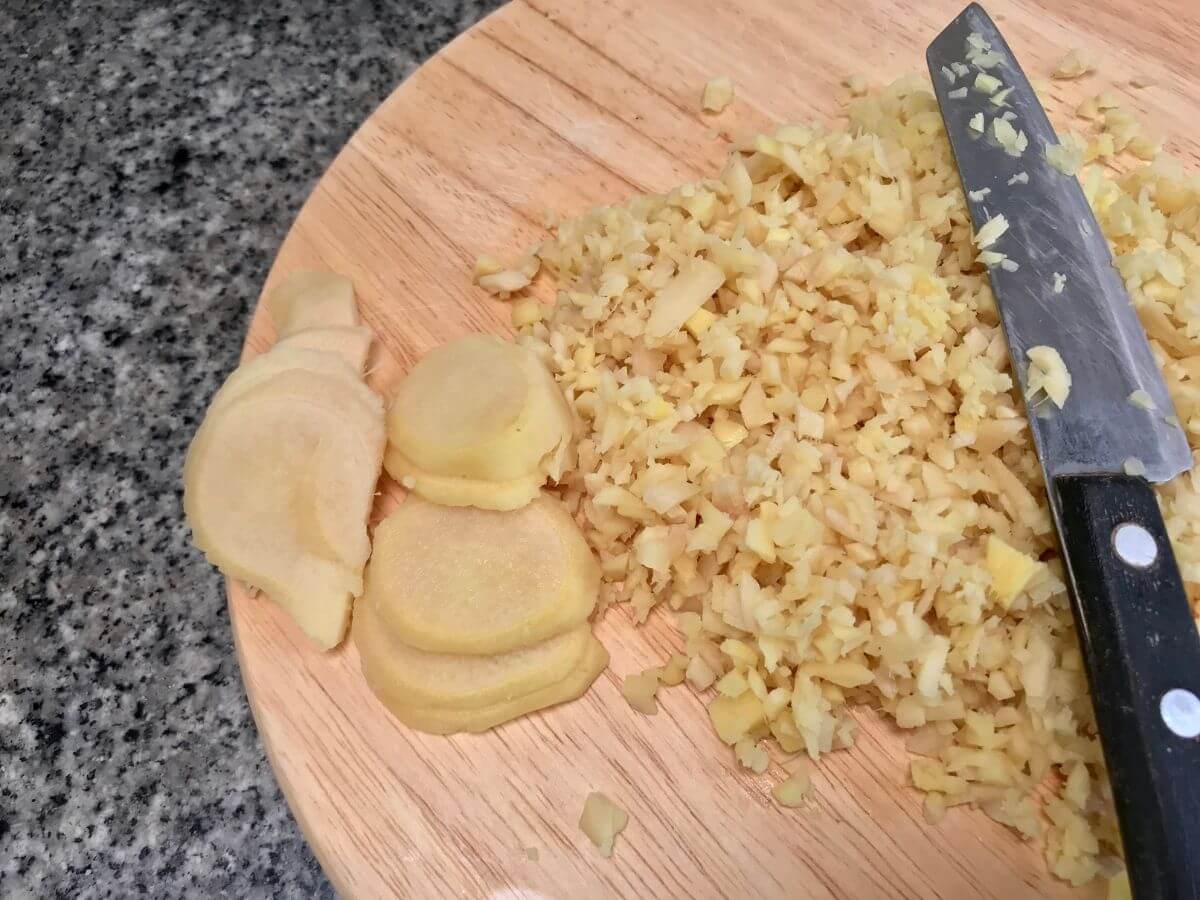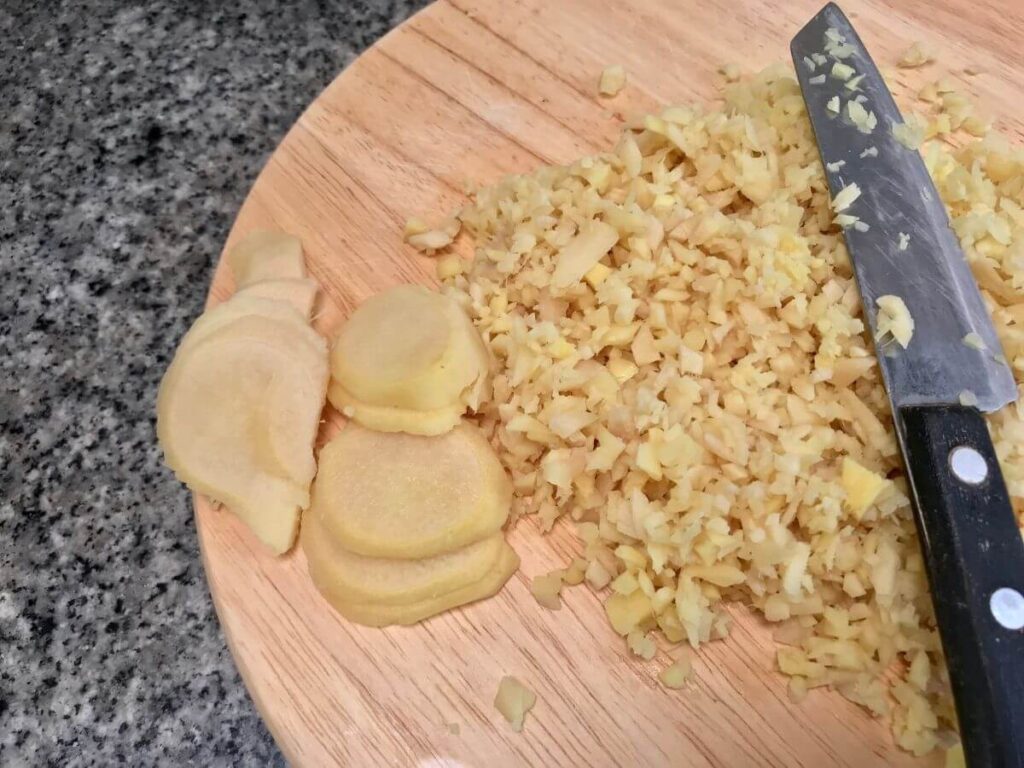 When you go to PF Chang's, do you always order those lettuce wraps? Well, you can make them with ground turkey at home instead. Seasoning the meat with hoisin sauce, soy sauce, freshly grated ginger, and rice wine vinegar will do the trick. So too, will those water chestnuts and plenty of minced garlic. A hit of sriracha is also nice if you like it spicier.
Or cook it in teriyaki sauce for a stir-fry delight with your favorite veggies. Give it a Thai-style infusion of flavors if you'd prefer by using ginger, garlic, and red chili paste with coconut milk, perfect for making Thai meatballs. Korean flavors are great, too, especially when you add in probiotic-rich kimchi – an easy ingredient that instantly makes ground turkey a hit. Even with Indian curries that you buy ready-made from a jar, you can totally transform ground turkey and make it taste good!
Mix Up Mediterranean Flavors
When you're craving gyros or Mediterranean foods, try using healthy ground turkey meat instead. Use garlic, oregano, lemon, and mint to mask the gamey taste of the turkey. Wrap it up with olives, cucumber slices, red onions, feta cheese, and tzatziki sauce, and you'll have a guaranteed delicious dish everyone wants to eat.
Go Spicy or Go Home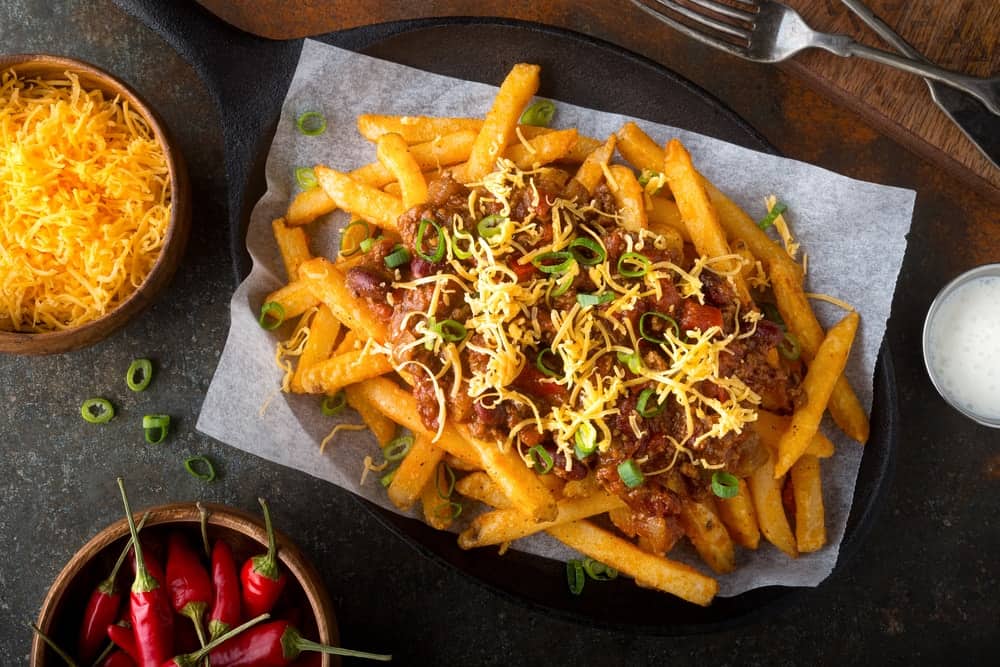 And if you're a fan of spicy things, there are many things you can do when you want to know how to make ground turkey taste good. You can add it to your 5-alarm chili or tame it down to 2-alarm if you'd rather. Just be sure you put the meat in toward the end after browning on the stove so it doesn't become tough. All those chili flavors will embed in the meat, and no one will know it's not ground beef.
You can also add jalapenos and other spice-makers to ordinary dishes, with ground turkey replacing ground beef. This adds that moisture we talked about, plus some flavor and heat!
More Cheese if You Please
For American foods like turkey burgers and meatballs, plus Italian and Mexican fare, cheese definitely works wonders. It adds richness and fat content, so you'll feel better about indulging in this healthier meat. Try blending it with ricotta to make stuffed shells. Stuff your turkey burger with cheese for a delightful surprise in the middle, or make zucchini boats with ground turkey and melt cheese on top. There are so many possibilities, and since we already know cheese makes just about everything better, it will definitely do so for your ground turkey.
The Final Secret of Making Ground Turkey Taste Good
When making ground turkey taste good, it's important to incorporate several of these tips at once. Always be sure you're buying quality ground turkey with the right fat ratio to match the dish you're making; add moisture, season it accordingly, and make sure to cook it completely without overcooking it.
Once you get those basics, you can master how to make ground turkey taste good with an array of seasonings and flavors to delight your taste buds, all while making healthier meals!
FAQs
What to make with ground turkey
Turkey burgers: Combine desired spices with ground turkey and fashion into patties. Then, grill or use a skillet to cultivate the perfect burger. Top with your favorite condiments and bask in their flavor.
Turkey meatballs: Blend bread crumbs, Parmesan cheese, egg, and seasonings with ground turkey to create tantalizing balls of goodness. Oven-baked or skillet-cooked – the choice is yours.
Turkey chili: Brown ground turkey in a pan alongside onions and garlic. Sprinkle on regular or spicy chili seasonings to your taste before adding canned tomatoes, beans, or corn (or any combination of all three!). Once everything is cooked through and fragrant from simmering together on low heat – enjoy!
How long can ground turkey stay in the fridge?
Raw ground turkey will last for 1-2 days in the fridge, while cooked ground turkey will last for 3-4 days.
How much protein in ground turkey?
Three ounces of ground turkey have approximately 22 grams of protein. This amount varies across brands, so check the nutrition label to find out the exact amount of protein per serving.
How long can you freeze ground turkey?
Ground turkey can last safely up to four months when stored in the freezer. To ensure its freshness, store it in a tightly sealed container or freezer bag and mark the date on the container or bag.
If you're planning to cook frozen ground turkey, let it thaw completely in the refrigerator and eat it within one to two days after it thaws.
You Might Also Like: