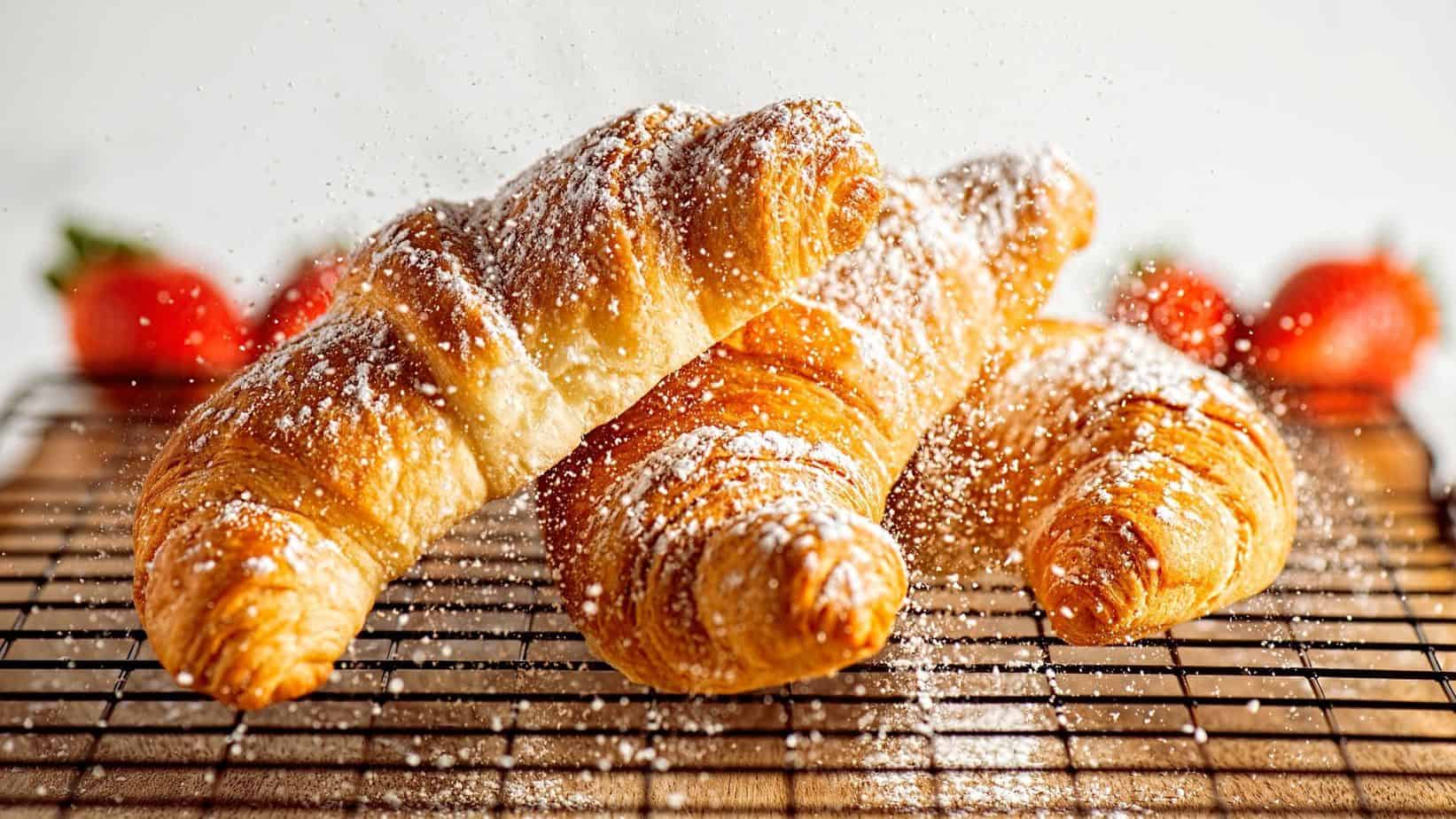 If you've ever had a freshly baked croissant right out of the oven, you know that there are few greater pleasures in life. Unfortunately, if you don't get a fresh croissant right on the day it's baked, you're not going to enjoy this tasty treat anywhere near as much, as you'll find that the outside crispness is no more, and the entire croissant is just soft and slightly stale tasting. No thanks!
So what's the solution if you don't have the time to go to the bakery and get fresh croissants? A frozen croissant, of course! While you may not think that frozen croissants could be anywhere near as good as homemade croissants, they might surprise you. We've gathered the best-frozen croissants guaranteed to make you think that you are in Paris.
How to Bake Frozen Croissants
While it's important to follow the specific directions on each package, the following is a general guideline on how you can go from a frozen lump of croissant dough to a warm, rich, buttery treat in a matter of minutes.
Remove your frozen croissants from the freezer and allow them to thaw for a minimum of half an hour before placing them in the oven.
Preheat your oven to 350°F. Remember, this is not a hard and fast rule, so double-check the instructions for each croissant brand!
When your oven has finished preheating, place your frozen croissants on a baking sheet before placing them in the oven.
Your croissants should be ready to go after 12 to 15 minutes or when they have reached a light golden brown color on the outside.
When your croissants have finished cooking, transfer them to a plate immediately. Be careful not to burn your fingers! Let them cool for just a moment or two, and voila! Ready to eat.
The Best Frozen Croissants
Now, into the good stuff! Here is a list of the best croissants you can get outside of Paris!
Galaxy Desserts Classic Croissants
Williams-Sonoma truly has everything – including delicious frozen croissants. Although certainly on the pricier side, these are certainly worth it. What's cool about these frozen croissants is that they're actually made by master pastry chef Jean-Yves Charon using his buttery, award-winning puff pastry, so you know they're going to be incredible. These croissants do need to rise overnight before they can be popped in the oven for 15 to 20 minutes, where they will bake to golden perfection. You can buy these award-winning croissants in a package of 15 or 30.
SeaBear Bake-at-Home Jumbo Croissants
The SeaBear Bake-at-Home Jumbo Croissants can be found on Amazon and come in a pack of 18, which are divided into three bags for shipping. These croissants are shipped frozen to you via 2-day Air Express in a Styrofoam cooler and dry ice. When you receive them, let them thaw and rise overnight. By morning, you will see each croissant triple its size (just an FYI, these croissants are the perfect size for sandwiches)!
Sweet Street Preproofed Classic Butter Croissants
Another convenient Amazon buy, the Sweet Street Preproofed Classic Butter Croissants, are perfect for when you seriously need to stock up on croissants – and who doesn't, really? You'll receive these bad boys in a case of 54, so you should definitely make sure you have space in the freezer before purchasing. These buttery, flaky croissants have received fantastic reviews from customers, who recommend an overnight thaw in the refrigerator before baking.
Le Marais Bakery Croissants aux Amandes
Last but not least, we have another Williams-Sonoma find from the Le Marais Bakery. If you're looking for a truly decadent option with sliced almonds and almond cream filling, then you'll love the Le Marais Bakery Croissants aux Amandes. Due to the almond cream filling, these croissants do require a little extra work – however, this frozen option is still way easier than making all of this from scratch yourself. These frozen croissants are definitely on the pricey side, but they do include a pack of 10 and the almond cream filling.
Frozen Croissants Are Delicious
If you've never tried frozen croissants before, you may not get what all the fuss is about. But trust us when we tell you that frozen croissants can be just as good as croissants fresh from the bakery – especially if you grab one of our top five favorites!
You Might Also Like: