This post may contain affiliate links. If you make a purchase through links on our site, we may earn a small commission.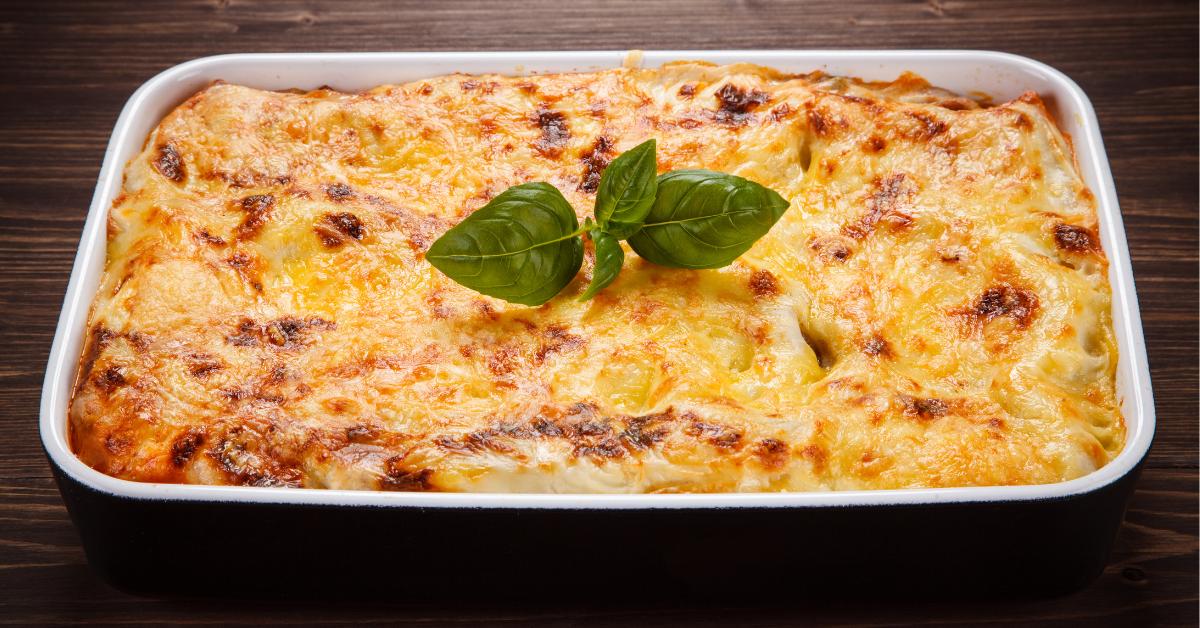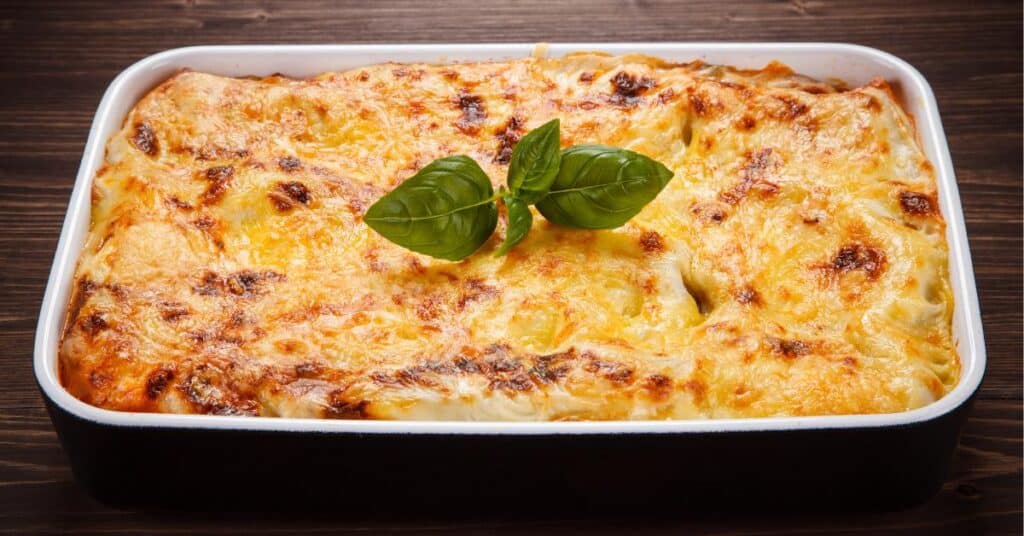 I bet you'll be surprised at how many different and tasty meals you can create using your leftover lasagna and a few simple ingredients. Leftover lasagna is quite versatile and can be transformed into brand-new dishes that will excite your taste buds.
What to Do with Leftover Lasagna
Make Lasagna Soup
In a large pot, sauté onions, garlic, and your choice of vegetables (such as carrots, bell peppers, or zucchini) in some olive oil until softened.
Add 4 cups of vegetable or chicken broth and bring it to a boil.
Dice your leftover lasagna into bite-sized pieces and add it to the boiling broth.
Lower the heat and let everything simmer for 15-20 minutes.
Garnish with some chopped parsley and grated Parmesan, if desired, before serving.
Enjoy a Lasagna Sandwich
Ingredients
Sliced bread of your choice
A few slices of leftover lasagna
Fresh spinach or lettuce
Mayonnaise or your favorite sandwich spread, if desired
Instructions
Toast the bread slices.
Spread mayonnaise (or your favorite spread) on one side of each bread slice if desired.
Put a slice of lasagna on one piece of bread and top with fresh spinach or lettuce.
Top the sandwich with the other slice of bread.
Lasagna Pizza, Anyone?
Who says you can't combine two Italian favorites in one delicious dish? Transform your leftover lasagna into a unique and mouthwatering lasagna pizza.
Preheat your oven to 400°F.
Roll out some store-bought pizza dough and place it on a greased pizza pan.
Spread marinara sauce, pesto, or Alfredo sauce on the dough as a base.
Chop the leftover lasagna into small pieces and scatter them evenly over the sauce.
Add some toppings like mushrooms, olives, or extra cheese if desired.
Bake the pizza for 15-20 minutes or until the crust is golden and the cheese turns bubbly.
Make Baked Lasagna Cups
Turn your leftover lasagna into baked lasagna cups. Cut the lasagna into small square or rectangular pieces and place them into individual portions using a non-stick muffin tin or small oven-safe ramekins. You can add a little extra cheese on top if you like. Then, bake them in the oven at 350°F for about 15-20 minutes, until the edges are crispy and the cheese is melted. Baked lasagna cups make for a great appetizer.
What To Do With Leftover Lasagna Noodles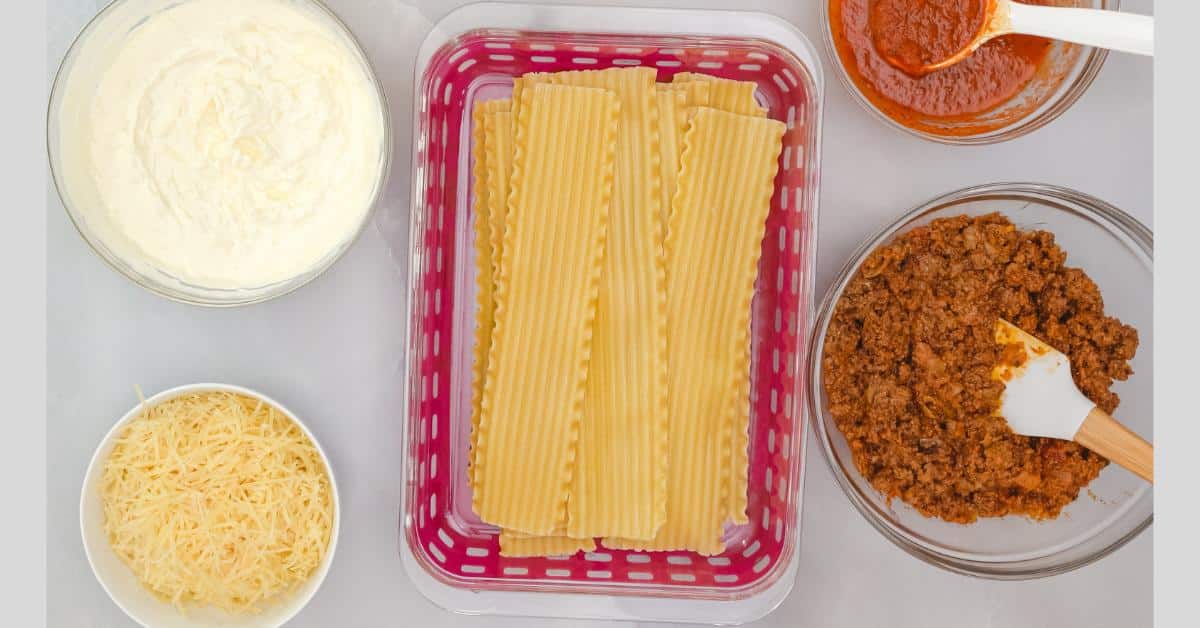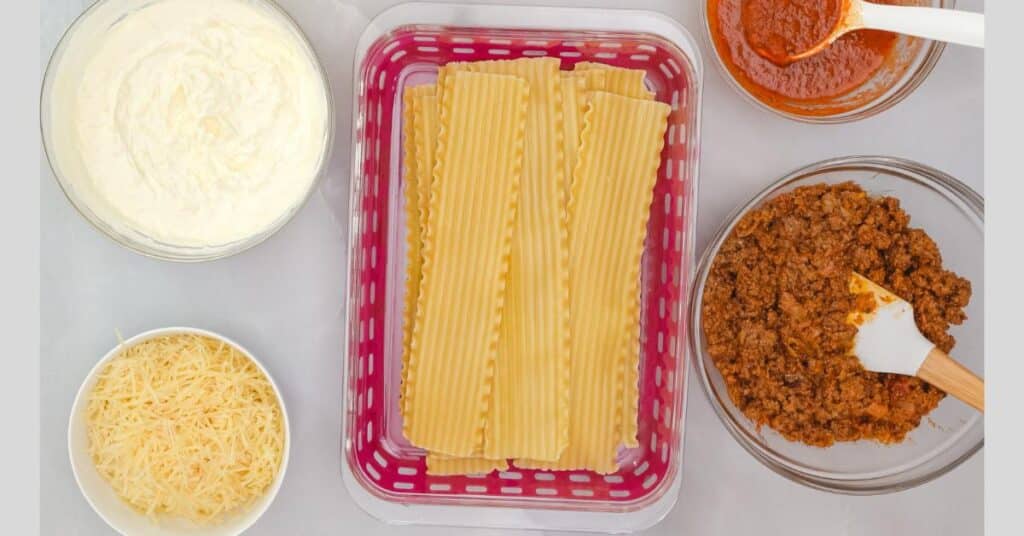 Sometimes you end up with extra lasagna noodles after putting together your lasagna. Here are a few ideas on what to do with those leftover lasagna noodles.
Make roll-ups: An easy and delicious idea is to make lasagna roll-ups. Just spread your favorite filling on a cooked lasagna noodle, roll it up, and bake it in the oven with a little marinara sauce and cheese on top.
Create a noodle casserole: Mix noodles, vegetables, protein (chicken or ground beef), and a sauce of your choice together, then bake it in the oven.
Make chips: If you're craving something crispy, cut your lasagna noodles into smaller pieces and bake or fry them. You can season them with whatever spices you like and easily enjoy them as a snack or alongside your favorite dips.
Share the Deliciousness
Offer a portion to a neighbor or friend. It just might be the pick me up they need or just a chance to not have to make dinner. Many organizations gladly accept donations of prepared food and distribute it to those in need. Make sure to check their guidelines on food donations before offering your lasagna.
FAQs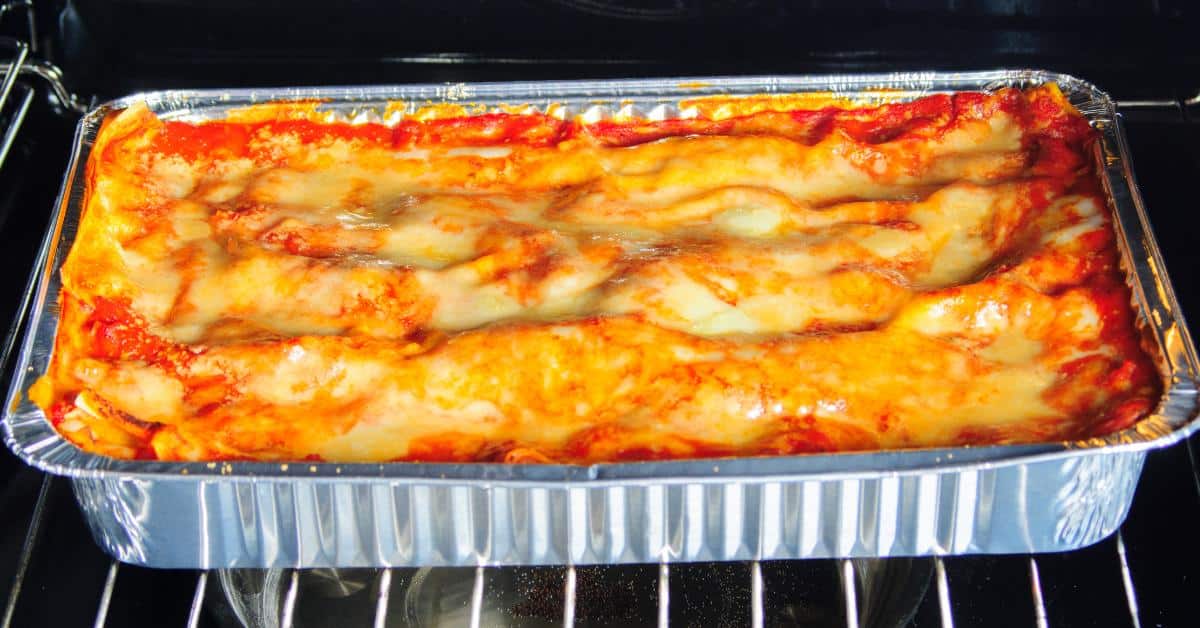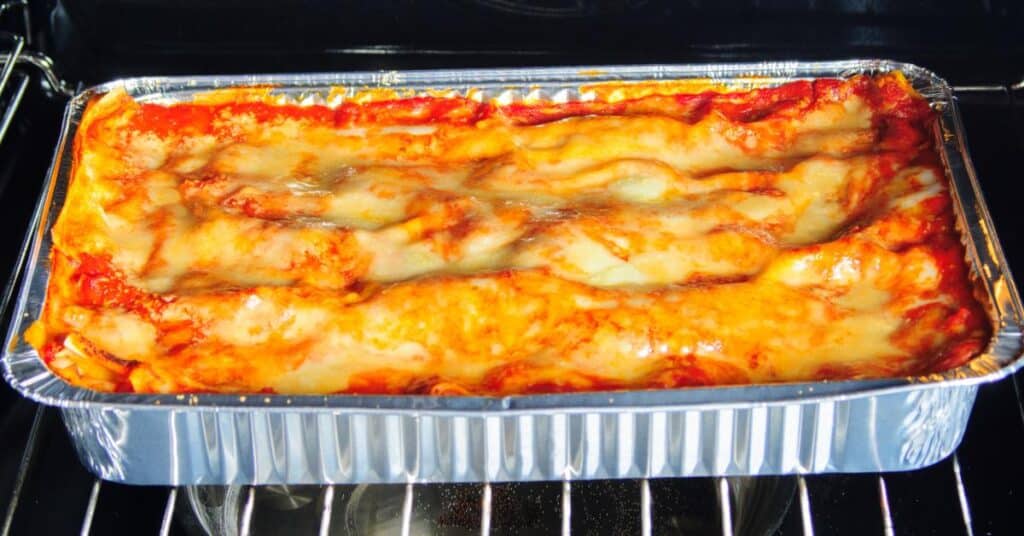 How to reheat leftover lasagna in an air fryer?
To reheat leftover lasagna in an air fryer, start by cutting it into serving-size pieces. Preheat your air fryer to 350°F. Place the lasagna pieces on a piece of parchment paper or aluminum foil, and put them in the air fryer basket. Cook for about 12-15 minutes, until heated through and the edges are slightly crispy.
How long does leftover lasagna last?
Leftover lasagna can last in the refrigerator for about 3-5 days. Frozen lasagna can last for 2-3 months.