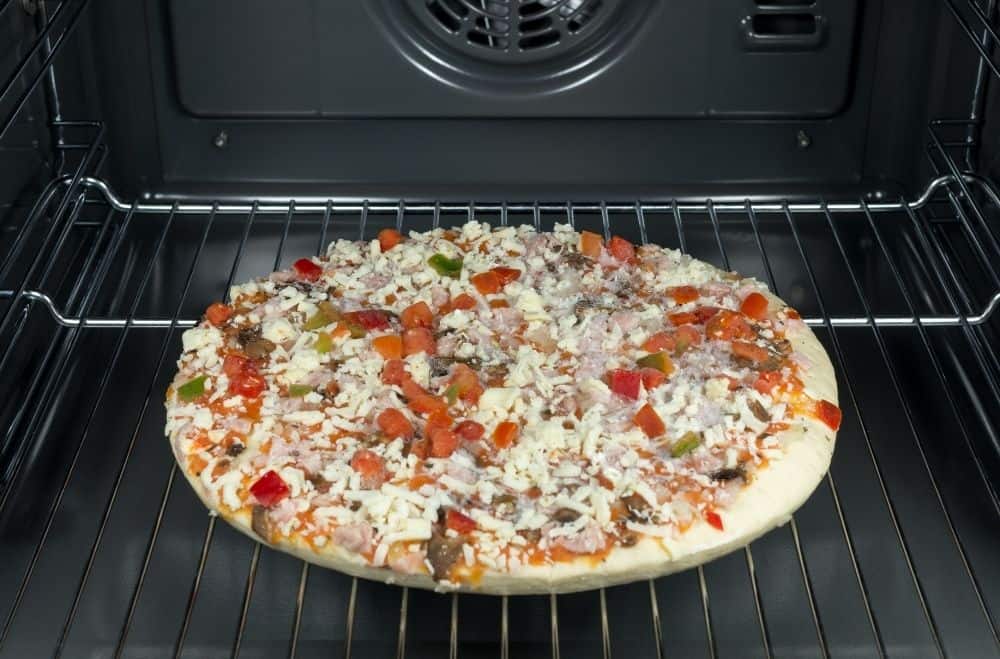 Totino's frozen pizza is a delicious and fast meal solution when you are too busy to cook something from scratch. Even red seal chefs come home after a long, hard day and toss a Totino's pizza in the oven.
Who can resist the scent of dough cooking, rich tomato sauce, and all that ooey-gooey mozzarella cheese? Not only is Totino pizza convenient, but it is good and a welcome sight at the end of a long day.
The History Of Totinos
Many of us may not remember a time when there wasn't any such thing as frozen pizza. Unthinkable, to be sure. But, it wasn't until the 1950s that frozen pizza started to make an appearance in our local grocery stores.
In fact, it was the early-1950s when pizza started to become popular in most homes. Italian immigrants brought the delicious concoction to the U.S. around 1900, but it didn't become widely popular until after World War II.
This was because more pizzerias started to open up, and American families were more readily exposed to pizza and other famous Italian dishes. It was even later when the advent of frozen meals became popular, including pre-assembled pizzas for the freezer.
By the 1960s, there were a few major players in the frozen pizza game. Then, married couple Rose and Jim Totino began mass-producing frozen pizzas from a plant in St. Louis Park, Minnesota in 1962.
Fun Fact
About ten years earlier, when the couple applied for a business loan to open an Italian restaurant in Minnesota, Rose had to bake a pizza for her bank's loan officer because he'd never heard of pizza.
Well, once the Totinos entered the frozen pizza market, that's when things started getting really spicy. They quickly became a very popular item, and by the 1970s, Totino's became the country's top-selling frozen pizza.
By the time they sold their pizza company to the Pillsbury Company in 1975, it had already surpassed the $50 million mark in 1974. What? Yes! That's a lot of dough! They sold the business for $22 million dollars. Yikes!
Until they sold their company to a large factory-type of production, you have to understand how impressive it was for bricks and mortar small businesses to achieve such staggering success.
That's why a company like Pillsbury bought them and others like them, to get in on the millions of dollars that were being spent on fresh and frozen pizzas across the country and internationally.
Another Fun Fact
Rose Totino was inducted into the Minnesota Inventors Hall of Fame for inventing frozen pizza and revolutionizing its crust.
That crust, of course, was the crisp crust. Her crisp crust was patented by Totino's in 1979 and is still a key attribute of the products today. In fact, Totino's sells around one million Party Pizzas every day.
More Than Just Pizza
Over the years, Totino's has made more than just pizza. They also carry mini snack bites, party pizza, party pizza multi-packs, and pizza rolls.
Totino's pizza rolls are one of the top-selling hot snacks in America. These little bite-size dough pockets filled with cheese and sauce are very popular and convenient and come in so many different flavors.
For The Love of Pizza
When you are entertaining, trying to make a meal in a hurry, or just tired at the end of the day, a frozen pizza is always a great option. Everyone likes it, you have access to so many different flavors and toppings, and they are so quick and easy to prepare.
Who has time to make their own pizza? It might seem like a good idea, but it is time-consuming, and it doesn't always work out the way you might have hoped.
Frozen pizza can be prepared in the oven, in a toaster oven, or even on a covered grill or BBQ. You can use your microwave to reheat a single slice but don't use it to cook the pizza.
The Crust
Add a bit of olive oil to the crust before you bake it. You may want to just put it around the edges, and that way, it will make it more doughy and a bit softer for those who prefer it that way.
You can also use flavored butter to brush the edges. Add garlic, spices, curry, hot chili powder, or anything you like that will add just that extra kick to your pizza.
For an extra crispy crust, bake it at a higher temperature than is suggested. Never leave it unattended, and don't crank it up to the broil level. You can poke a few holes into the bottom of it to allow the extra steam to escape so the crust doesn't become limp or soggy in spots.
You can also place the pizza directly on the rack rather than on a baking sheet. That allows more air and better and evenly distributed heat.
Add Your Favorite Pizza Toppings
Start with a few basic Totino's pizzas. Maybe plain cheese, pepperoni, or sausage, and then let people add what you want. That way, you can make sure everyone gets some pizza they will enjoy.
Consider adding other things like olives, extra cheese, leftover bits of meat like chicken, steak, or those dried bits from your pork roast. You can also add cold cuts, pepperoni, leftover sausages, bacon, or perhaps some hot peppers.
Dessert Pizza
There can be dessert pizzas, too. Start with a plain cheese Totino's pizza and add some sliced apples, pears, grapes, and even try some berries. You can also add gouda, cream cheese, or other types to seal in the sweetness of the fruit and keep it all together.
Pick a Theme
You can also aim to make the pizza reflect the flavors of your favorite cuisine. Add feta, black olives, and even pine nuts for a great Mediterranean flavor. If you love Indian food, try adding some of your favorite curry spices, some diced chicken, peppers, tomatoes, and some onions.
Totino's For The Ages
Frozen pizza remains very popular, and that does not seem to be waning. It's so convenient, easy to make, forever at the ready, and inexpensive. You can make it up in a hurry, add some fresh salad, add your own toppings, use some dipping sauces, and make as many as you need. Is Totino's the best? Well, we will let you make up your own mind about that!
FAQs
How to air fry Totino's pizza?
Preheat your air fryer to 400°F (200°C) for 5 minutes.
Remove the pizza from its packaging and place it in the air fryer basket.
Cook the pizza for 6-8 minutes until the cheese is melted and the crust is crispy.
Check the pizza periodically to ensure it doesn't burn.
Remove the pizza from the air fryer and let it cool for a few minutes before serving.
Can you microwave Totino's pizza?
Yes, you can microwave Totino's Pizza; however, microwaving Totino's Pizza may result in a soggy crust and a less enjoyable experience compared to baking it in the oven. The heating instructions on the Totino's Pizza box recommend cooking it in a toaster oven or conventional oven.
You might also like: