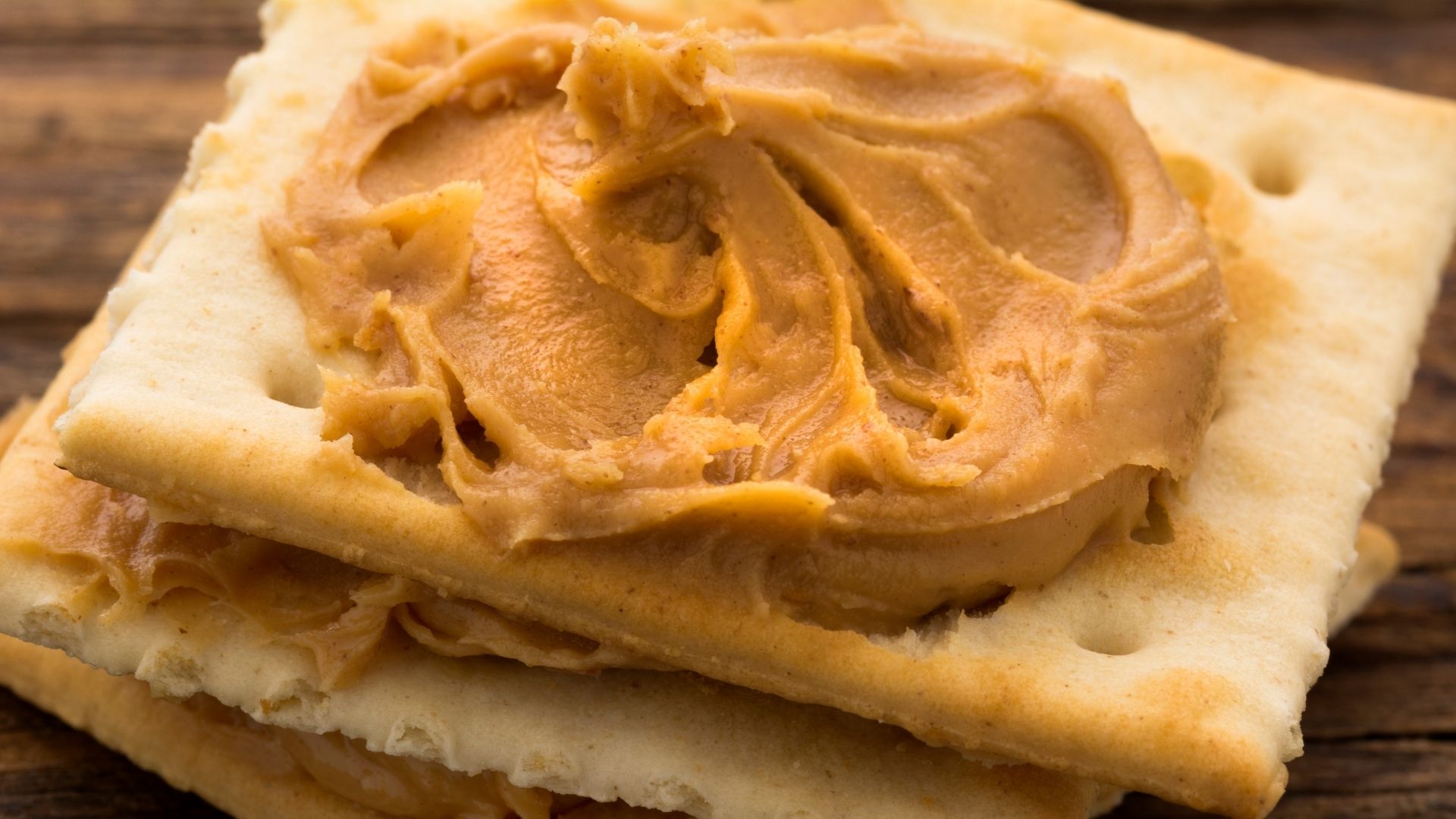 Peanut butter crackers are a delicious treat for those who love the rich, smooth, and sometimes crunchy taste of peanut butter! Many brands are opting for a peanut butter version of their chocolates and sweets. But only a limited amount of brands make this tasty spread in a cracker version.
Whether they fuse peanut butter into the cracker or sandwich it between two, some brands got the taste down pat! There is a reason why peanut butter is such a popular flavor around the world! Creating peanut butter in a cracker format allows a healthy snacking option and is travel-friendly.
So if you're looking for the best-tasting peanut butter crackers, we got some good news! We rounded up the top 7 best ones!
Top 7 Best-Tasting Peanut Butter Crackers
Ritz is notorious for its cheese cracker sandwiches. This version is with peanut butter instead of cheese and is drool-worthy for peanut butter lovers. It has smooth peanut butter spread between two crisp Ritz crackers.
The crackers complement the rich peanut butter flavor, leaving you wanting more. Well, it's a good thing it comes in a 48-pack and is budget-friendly! Try it out today!
Lance's convenient pantry pack contains a combination of both their iconic sandwich crackers – ToastChee and Toasty. With real peanut butter, toasty baked crackers, and up to five grams of protein, Lance's has been an essential snack for almost a century!
Oh, and did we mention that Lance is the official cracker sandwich of little league baseball and softball? Grab this 40-pack now and munch on peanut-buttery goodness!
Keebler Toast & Peanut Butter Crackers
Keeblers are a crunchy, delicious snack to have any time of the day! They sandwich smooth, tantalizing peanut butter between two crisp crackers to make an irresistible snack that your whole family will love. It's made with 100% real peanut butter and Kosher dairy. It makes for a tasty snack with tea at home or a pick-me-up snack for work or school!
Order now to get an eight-pack at a very affordable price and be prepared to be blown away by the intense flavor packed in every single bite.
Whole Foods Market's Organic mini crackers are organic, portable, and insanely tasty! Smooth, organic peanut butter is sandwiched between two mini whole wheat crackers to create a super healthy, organic treat! They're tiny, tasty, and hit the spot, so you may find yourself devouring the entire box in one sitting!
The price is affordable, and the ratings are very high, but keep in mind that while this organic peanut butter cracker snack tastes delicious, it's very, very small – like dime-sized. But it tastes so good that it's worth a try!

Looking for a gluten-free option? Lance brand gluten-free peanut butter crackers are the perfect pick for you! Since it is baked, there is no corn syrup, no hydrogenated oil, no artificial flavors, and preservatives.
If you're ready to dig into a tasty, gluten-free peanut butter snack, buy this now, enjoy it, and thank us later! Being gluten-free, you don't ever have to miss out on the yummy taste of crackers again!
Munchies are made by Frito Lay – the same company that makes your favorite Lays chips! It has smooth real peanut butter filling sandwiched between two golden toast crackers. It's hard to find in stores but available for purchase online! The perfect snack to carry around with you when you're traveling or need something to munch on while you have your morning coffee! The flavor is rich and leaves your taste buds wanting more peanut butter.
While it's slightly on the pricey side compared to other brands, Munchies provides a high-quality peanut butter snack that you will love the second you drop one in your mouth!
Austin's are made with rich peanut butter filling between two toasty crackers. It is the most expensive out of all the best-tasting peanut butter cracker brands, but it's because of the quality and powerful taste of the peanut butter!
The value size shown here has 27 packs for your on-the-go convenience. You can snack on it anywhere you want.
You Might Also Like: