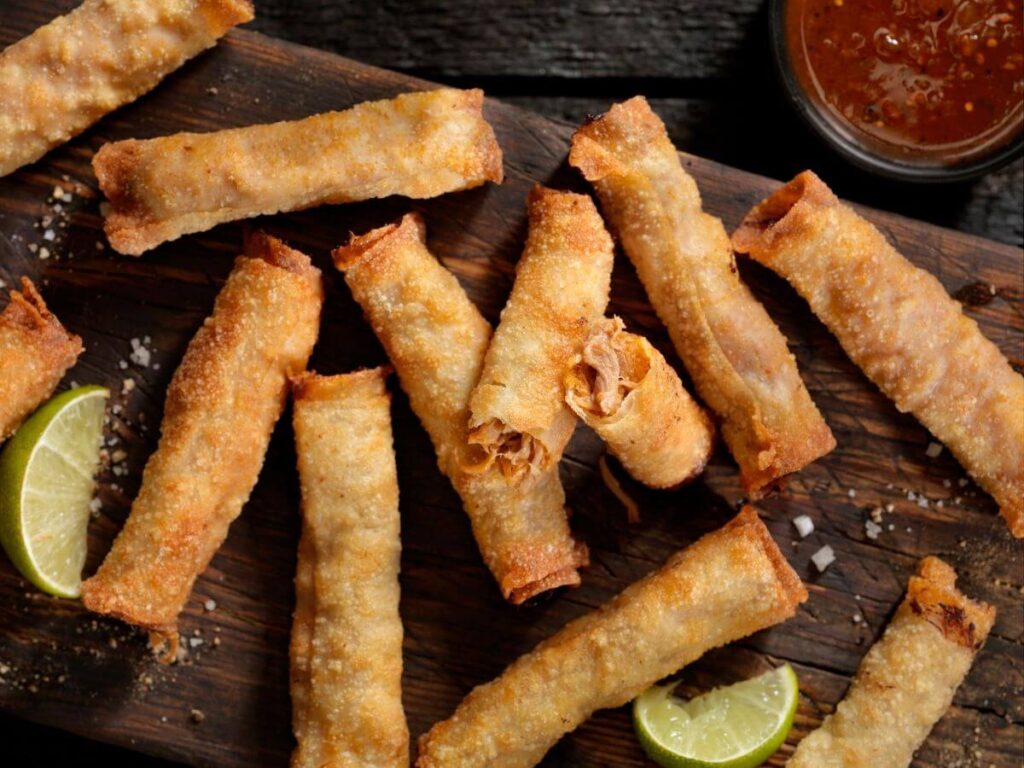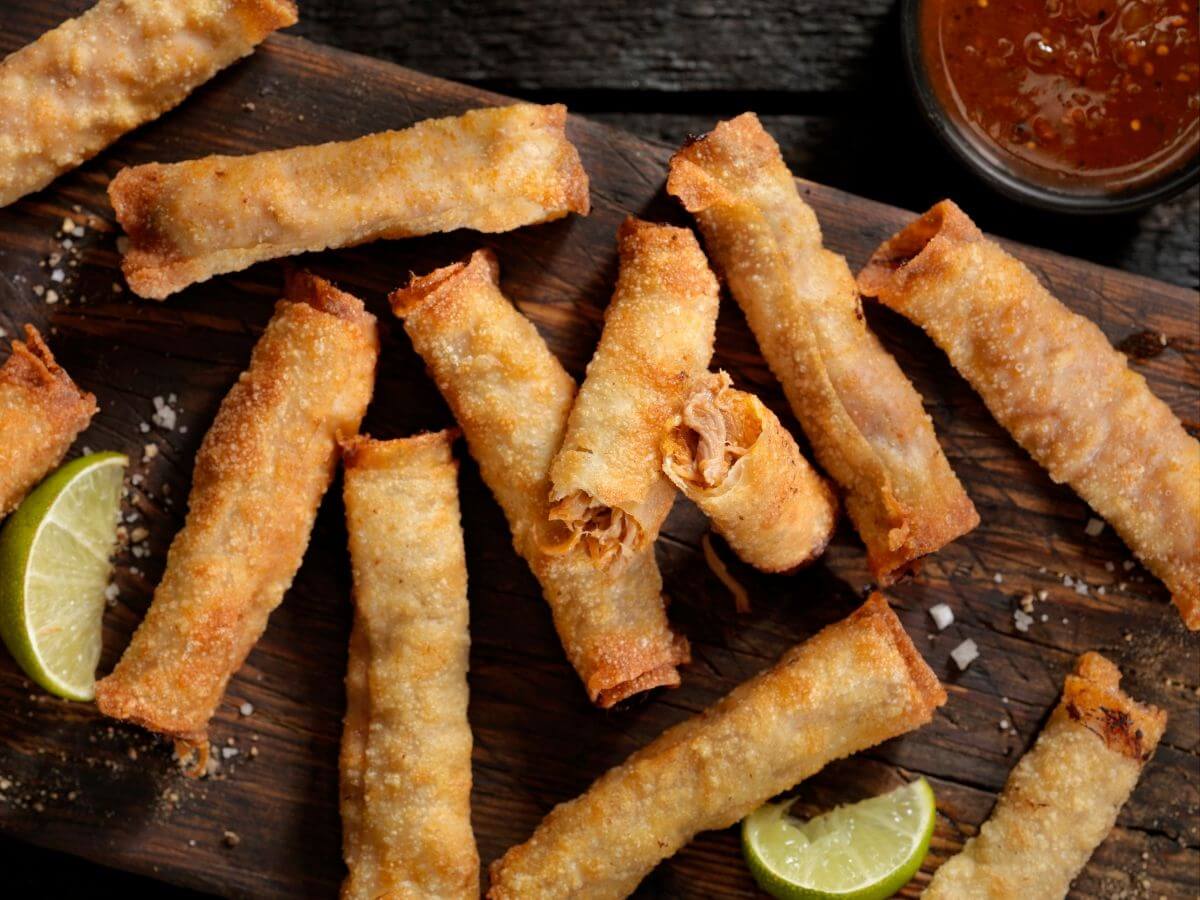 Have you ever thought of cooking frozen taquitos in the air fryer? If you have not thought of it…you should! These two amazing things when put together will make your snack time full of crunch and flavors. Keep reading to learn how to air fry frozen taquitos.
What are Taquitos?
Taquitos are small rolled-up tortillas filled with beef, chicken, or cheese. After filling, they are deep-fried, baked or air fried to perfection. These cylindrical-shaped snacks are pure bliss.
What is the Difference Between Taquitos and Flautas?
Taquitos and flautas are similar but taquitos are made with flour tortillas and flautas are made with corn tortillas.
Is Air Frying Frozen Taquitos a Good Idea?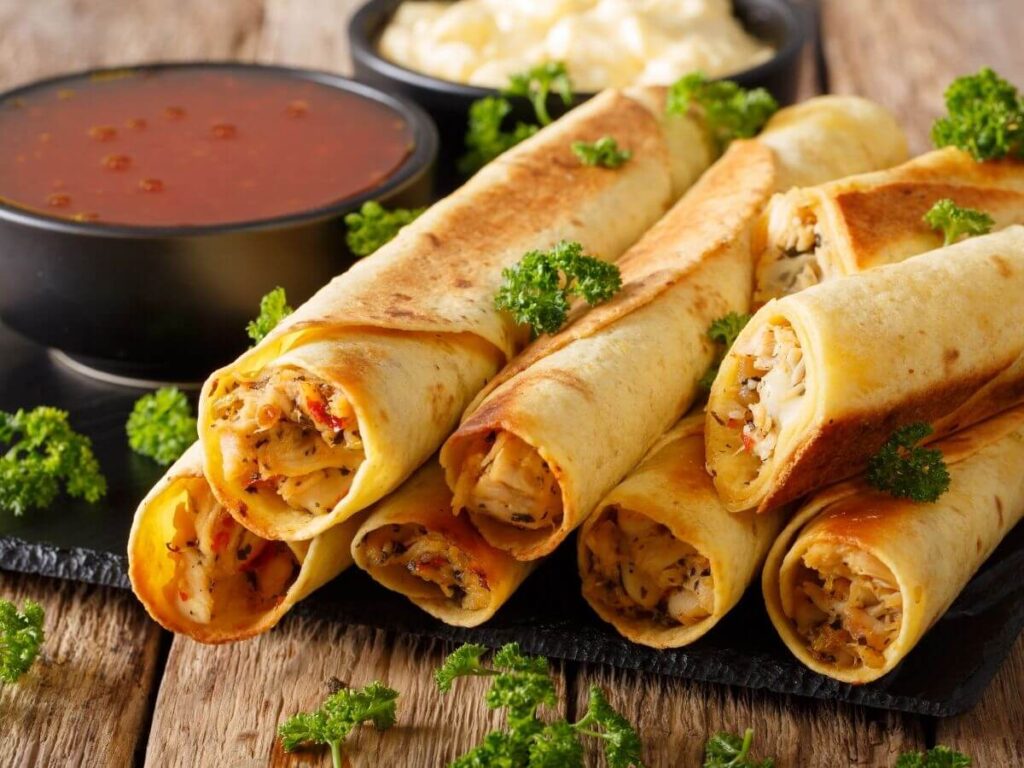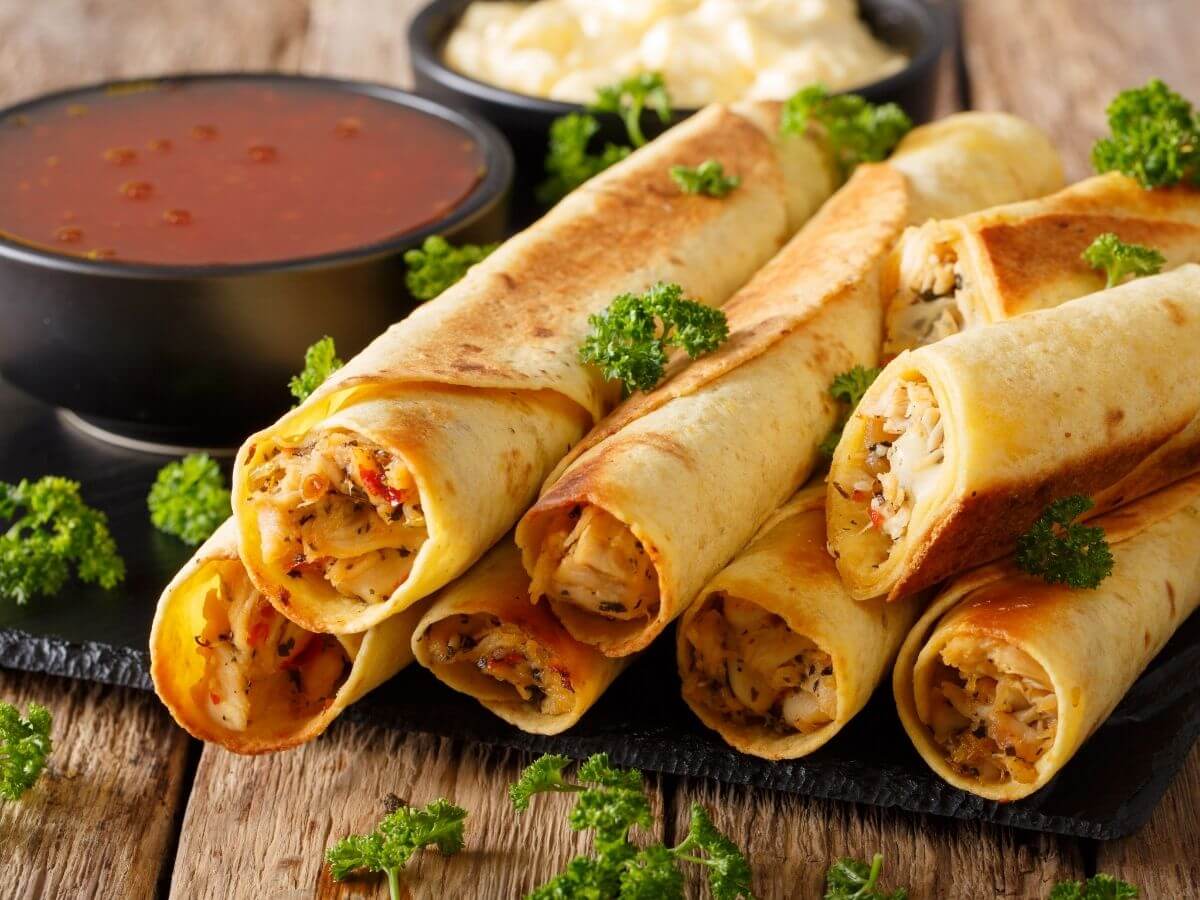 It is a great idea! Everything cooks up much quicker in an air fryer than the oven and turns out to be crispier than the microwave. Air frying frozen taquitos is definitely a good idea because you get a much crispier snack with less oil and it cooks in just minutes.
How are Frozen Taquitos Prepared?
Most taquito brands cook their taquitos before they are packed. This is done to preserve the ingredients and the flavors inside. Though frozen taquitos are fully cooked before packaging, it is necessary to heat them properly before consuming. Don't forget to read the package instructions.
How to Air Fry Frozen Taquitos
Preheat the air fryer to 350 degrees F.
Place the frozen taquitos in the air fryer basket.
Set the timer for 8 minutes and after 5 minutes check that the taquitos are cooking evenly. You can also flip them at the 5-minute mark for the best results.
NOTE: Feel free to add a few more minutes to the cooking time until your taquitos are perfectly crispy.
Once done, take the taquitos out and dig in with your favorite dips.
Should You Preheat the Air Fryer?
Yes, you need to preheat your air fryer so the food cooks evenly and properly. Preheating will allow the insides of the taquitos to cook and the outsides not to burn.
Reasons Why You'll Love Air Fried Taquitos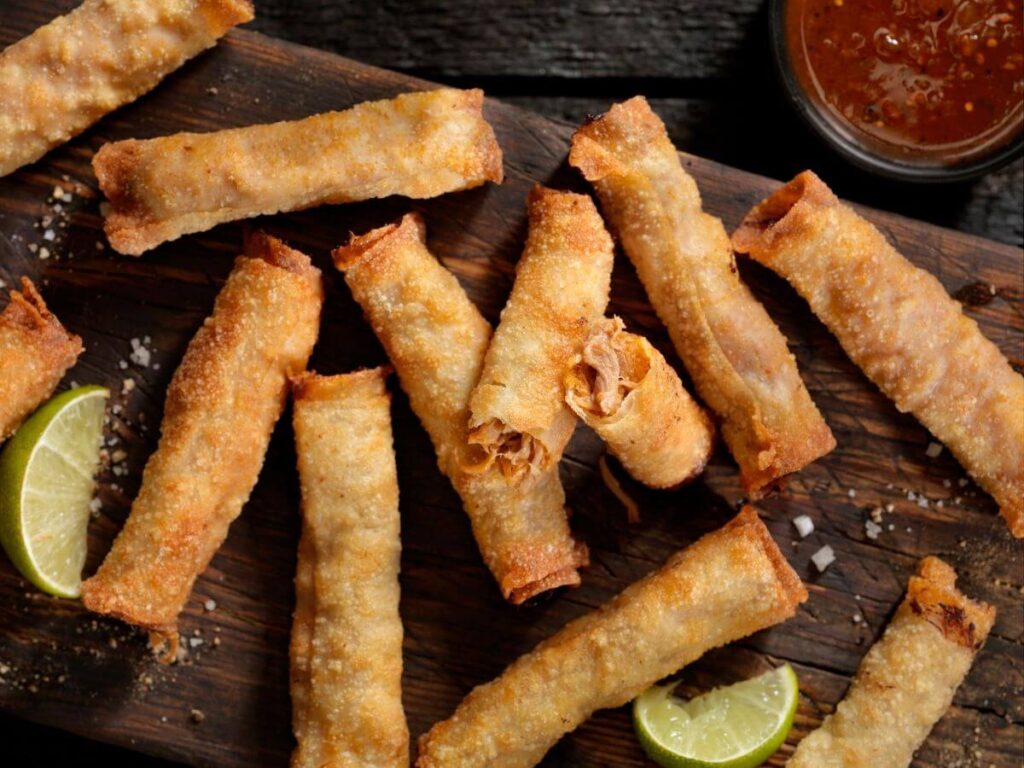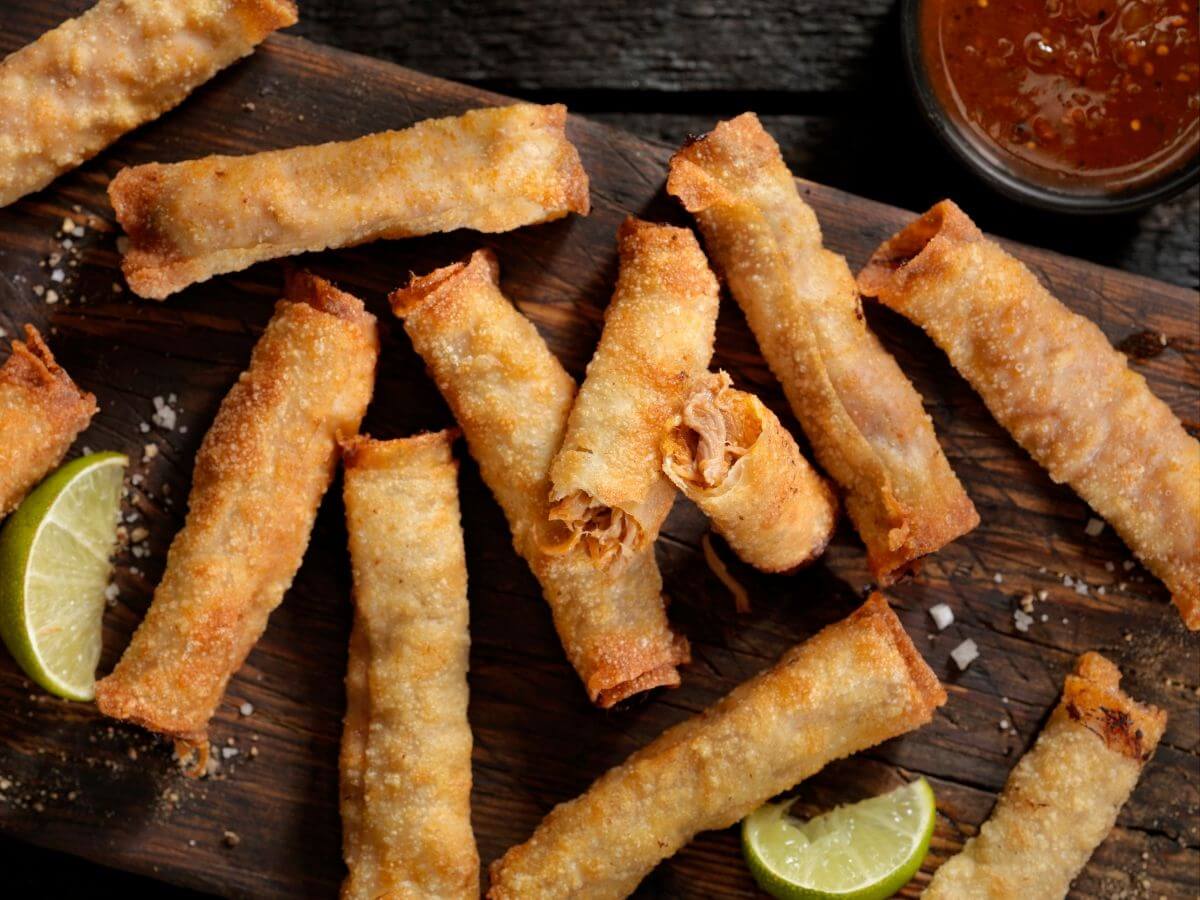 It is the easiest and fastest way to cook crispy frozen taquitos in minutes.
The air fryer preserves the flavor of the taquitos better than pan-fried or the microwave.
It is a yummy and inexpensive alternative to ordering or dining out.
Tips for the Best Results
You Might Also Like: