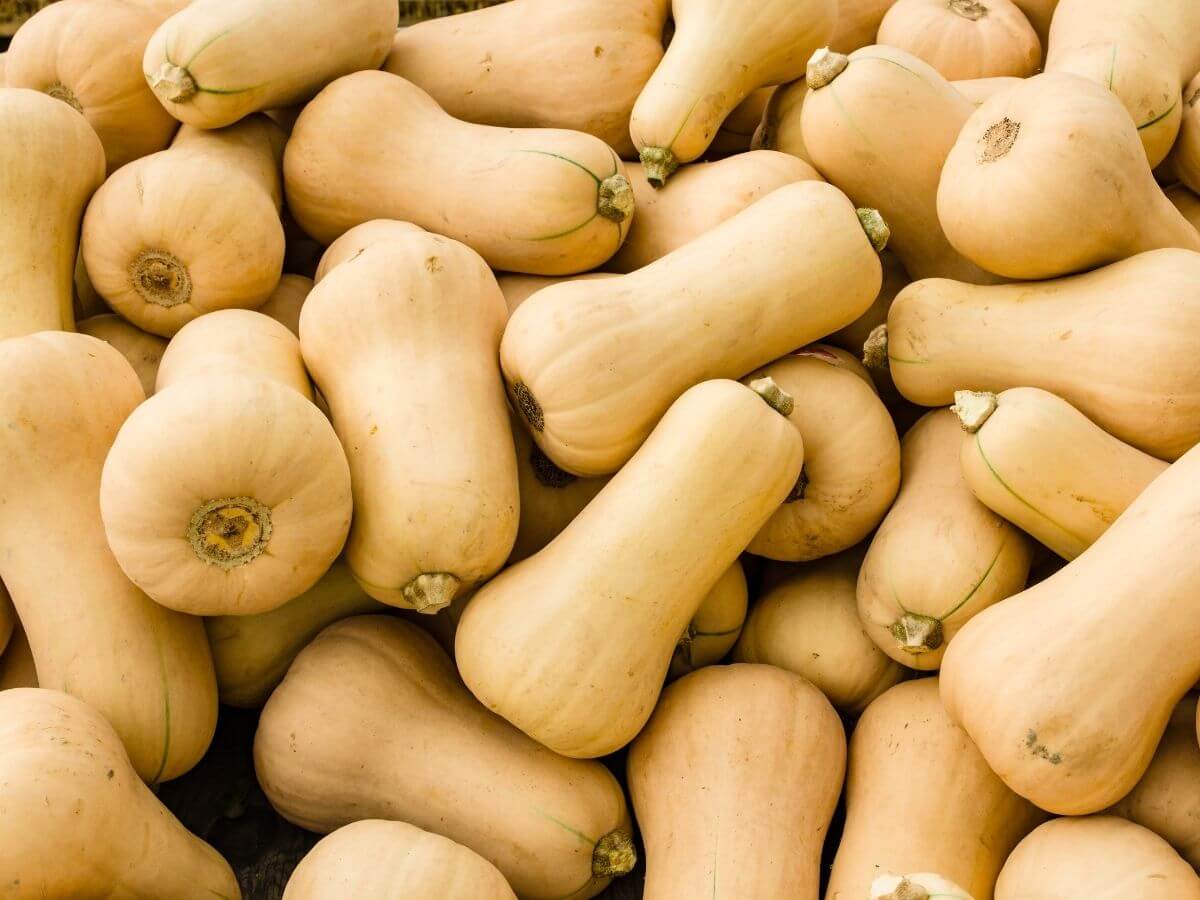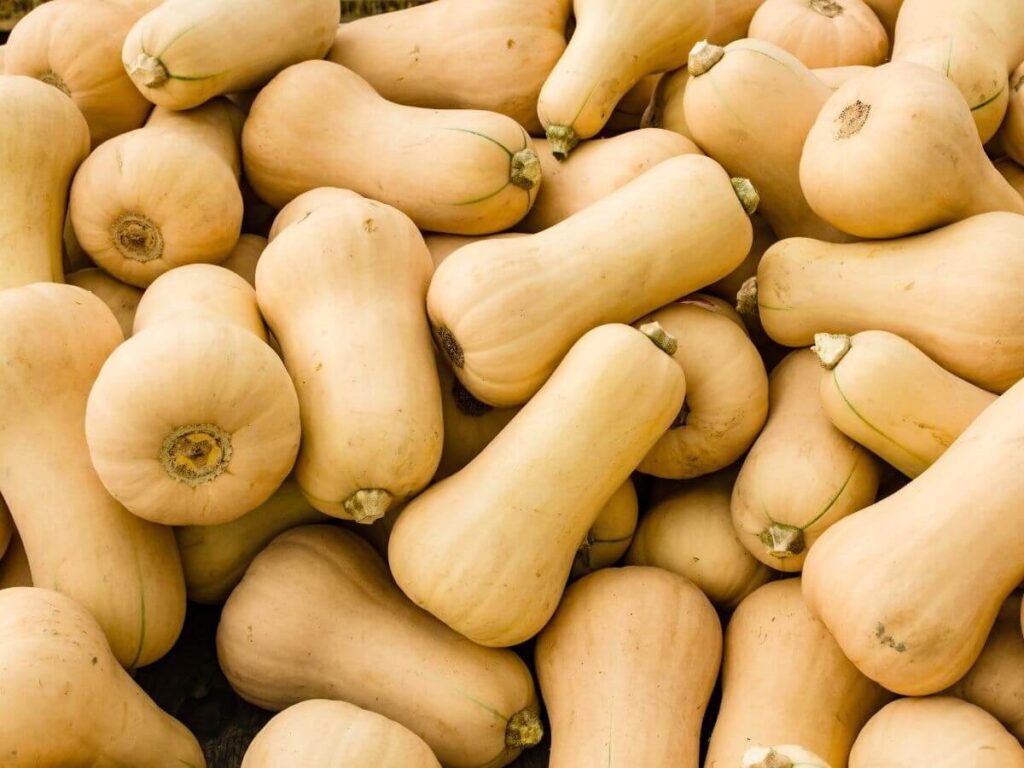 When winters come around, one vegetable is widely seen in every grocery store. That vegetable is butternut squash. It might not be as loved as it should be, but those who love pumpkin almost always love butternut squash too! There are so many ways to cook a butternut squash, but the easiest way is to cook it whole. Keep reading to learn how to bake a butternut squash whole.
What is butternut squash?
Butternut squash is often linked to pumpkin in terms of flavor and texture. It is a vegetable that is widely available in the fall and winter seasons and has a slightly sweet, nutty, and mildly earthy flavor. Butternut squash has a beige matte exterior with a bright orange interior.
Butternut squash is rich in nutrients, vitamins, and minerals. It is low in calories and is also rich in fiber.
Why bake butternut squash whole?
There are so many reasons you should bake butternut squash whole. Here are a few:
First of all, it is undoubtedly the easiest way to cook butternut squash. When you bake butternut squash the usual way, you can peel it and cut it into cubes or cut it in half and remove the seeds. However, with butternut squash, you just have to wash it, pop it in the oven, and bake it.
You can easily peel the skin off when you bake butternut squash whole.
Baking butternut squash whole offers you versatility without the long prep time. You can scoop out the pulp and create a variety of dishes from it, like soups or purees.
When you bake a butternut squash whole, the seeds inside will roast simultaneously and can be used in various dishes.
What can you make with baked butternut squash?
There is so much you can make with baked butternut squash. Here are a few ideas:
Puree: scoop out the pulp, add garlic, lemon juice, and seasonings, and give it a quick blend. It will turn into a smooth puree, perfect to go with your steaks and roasted vegetables.
Soup: butternut squash soup is a big hit during fall and winter. You can scoop out the pulp and use it to make a delightful and creamy butternut squash soup.
Seeds: the first thing you do with raw butternut squash is to discard the seeds. However, even the seeds are cooked through when you use baked butternut squash. You can use them in a variety of ways, and are super delicious in a salad.
Whole butternut squash: you can also serve butternut squash whole. Make a dry rub using paprika, cayenne, and garlic powder, sprinkle it on the baked butternut squash, and sauté it quickly by heating olive oil in a frying pan.
Can you bake butternut squash in an air fryer?
Absolutely! However, the only thing you must remember is that your butternut squash needs to fit into the air fryer. Other than that, it is pretty easy to air-fry it. Place it in the air fryer basket and air fry for about 35 minutes at 375 degrees Fahrenheit. Flip the butternut squash at 17 minutes and continue to cook for the remaining 18 minutes or until done.
How to store baked butternut squash
You can easily store the scooped pulp of a butternut squash by placing it in an airtight container and refrigerating it for up to 3 days. You can also freeze the pulp for up to 3 months.
How To Bake Butternut Squash Whole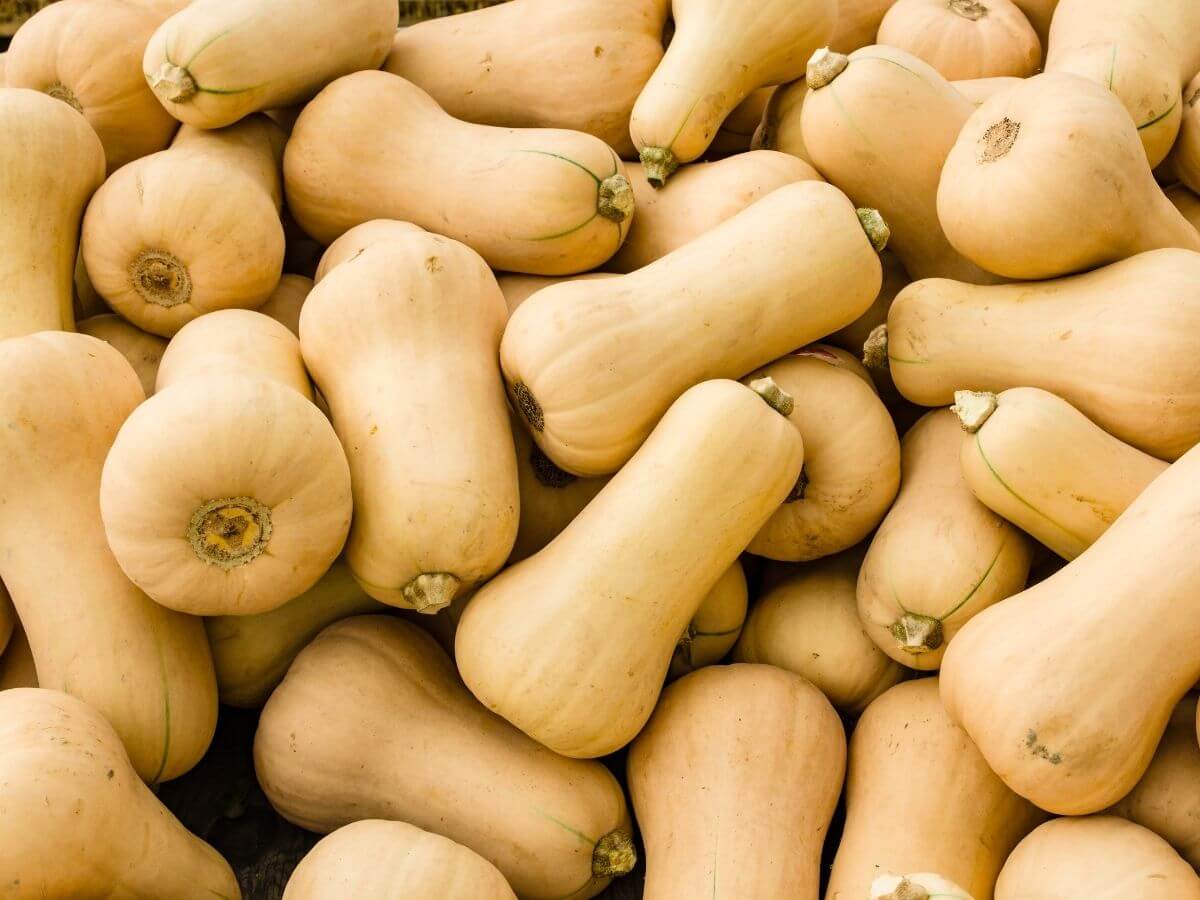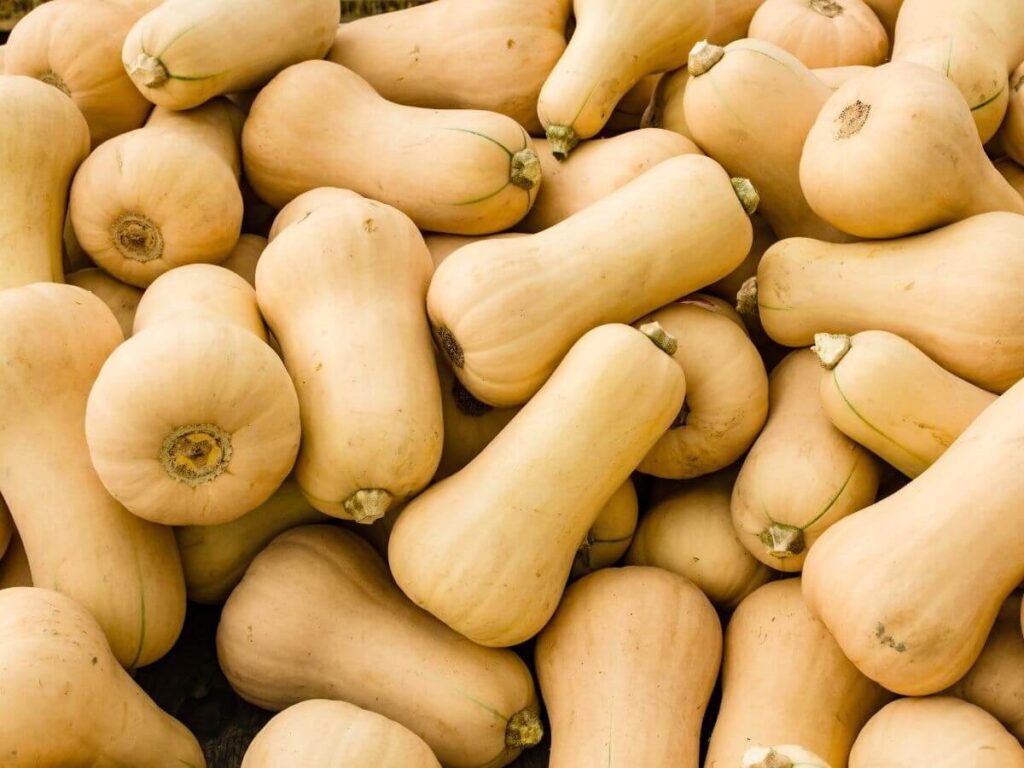 Preparation time: 5 minutes
Cooking time: 60 minutes
Total time: 1 hour 5 minutes
Servings: 4
Ingredients
1 medium butternut squash, whole
Preparation
Wash the butternut squash and pat it dry.
Using a sharp knife or a fork, poke the butternut squash at different places.
Wrap it with aluminum foil and place it in a baking tray.
Place the baking tray in a preheated oven at 425 degrees Fahrenheit for about 60 minutes.
Check if the butternut squash is cooked by placing a skewer or knife in it. Once it goes through easily, take the butternut squash out of the oven.
Unwrap it and cut it in half lengthwise.
Remove the seeds and peel the skin.
Prepare the pulp as desired in a variety of different ways.
FAQs
Can You Grow Butternut Squash in a Pot?
Yes, but you will need a large container of at least 5 gallons and a sturdy trellis for support. Choose a compact or bush variety as opposed to traditional vining types since they can be more challenging to manage in containers. Make sure to water your plant regularly, provide plenty of sunlight, and consider using potting mix specifically formulated for container gardening.
Can You Cook Butternut Squash in an Air Fryer?
Absolutely! Cooking butternut squash in an air fryer is efficient and yields delicious results. Peel and cube the squash, then toss it with oil, salt, and pepper. Preheat your air fryer to 400°F and cook the squash for approximately 15 to 20 minutes while shaking the basket halfway through.
Is Butternut Squash Gluten-Free?
Yes, it is naturally gluten-free. However, if you're using packaged or pre-seasoned butternut squash or already cooked versions of it, make sure to read the label carefully to check for any potential ingredients that might contain gluten.
What does butternut squash taste like?
Butternut squash has a gentle sweetness to it which reminds some people of sweet potatoes or pumpkins. When cooked, its soft and smooth texture makes it incredibly versatile for various dishes like purees, soups, and side dishes. Adding spices like nutmeg, cinnamon, sage, or thyme can make it even sweeter.
You Might Also Like: