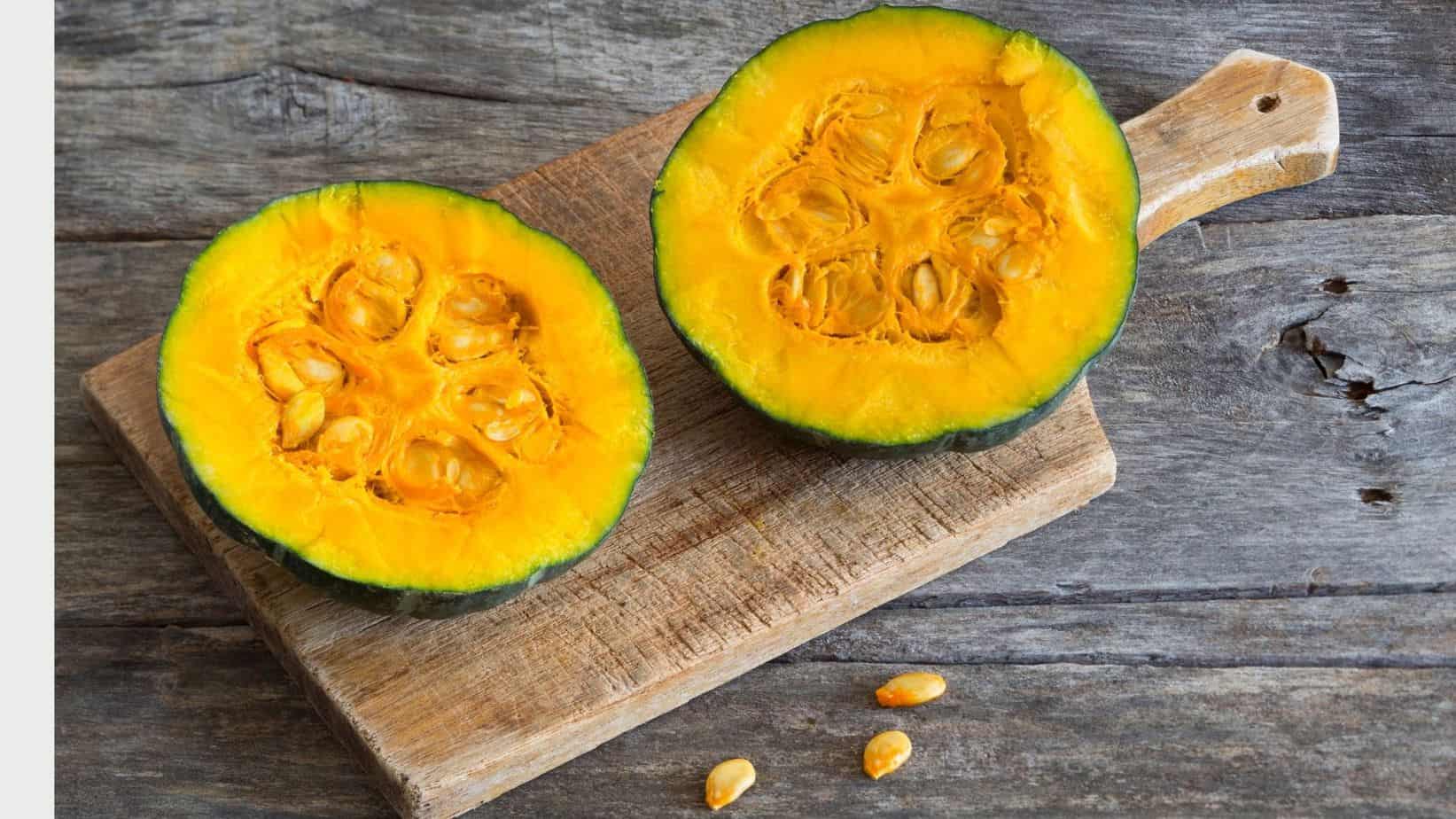 We all are well aware of winter squash, but these come in several types. One such type is the buttercup squash. It has a unique flavor that brings in warmth and comfort especially in the dead of winter. Jam-packed with health benefits and nutrients, it is a perfect side dish for your main course.
What is buttercup squash?
Squash is a widely known vegetable during fall and winters. Just as the fall or winter season arrives, you begin to see several varieties of squash. One such fantastic addition to the squash family is the buttercup squash.
You might not be as familiar with buttercup squash as the rest of the varieties like butternut, kabocha, spaghetti, or acorn squash, but trust me, it is a delicious vegetable.
Buttercup squash has dark green skin. The shape is relatively flat, and you might see a few streaks of light green color on the exterior. When you cut it into half, you will find bright orange flesh. The contrast of color is very eye-catching.
What does buttercup squash taste like?
The buttercup squash's flavor is nothing like its siblings. In fact, it has a very delicate sweet flavor that resembles that a kabocha squash.
The texture is smooth and not at all stringy. Once it is cooked, the sweetness is prominent, and the texture is really nice. It sort of lingers on your tongue.
Different ways of cooking it
Well, if you are wondering how to cook buttercup squash, you will have several options in front of you. Here are a few simple ways of cooking this squash:
Steaming: Cutting the buttercup squash into cubes and placing them in a steamer basket is a perfect way to cook them. This way, you can easily get a smooth puree or mash out of them.
Boiling: Cut the buttercup squash into cubes, and place in boiling water. Boil until they are tender. Boiling buttercup squash is ideal when you want to make a puree. Furthermore, you can also sauté the boiled squash.
Air frying: you can also air fry it which is a healthy option and eliminates the need for oil.
How to cook buttercup squash in the oven?
There are so many ways you can cook buttercup squash, but cooking it in the oven has its benefits; it is convenient and gives perfect results. Here is everything you need to know about roasted buttercup squash in the oven.
The first step is to cut the squash into slices. For that, you will have to remove the top part and the bottom, cut it into half and remove the seeds. Next, cut it into slices of ¼ inch thickness.
Place the slices on a parchment-lined baking tray.
Drizzle olive oil and season with your favorite seasonings, which in this case are paprika, cumin powder, salt, and black pepper.
Place the baking tray in a preheated oven at 425-degree F for about 40 minutes.
Halfway into the cooking, remove the baking tray from the oven and flip the slices.
Drizzle with olive oil and seasonings and place the baking tray back in the oven for 20 more minutes.
Once they are done, serve.
Buttercup Squash Variations
You can add different seasonings and spices to create different flavors. Here are a few spices and ingredients you can use:
Cinnamon
Cinnamon has a sweet, woody, and warm flavor. Sprinkle it on buttercup squash to make a unique side.
Nutmeg
Nutmeg brings an aroma to any dish. You can sprinkle it on the buttercup squash to elevate the aroma and flavor.
Pumpkin pie spice
Who says pumpkin pie spice is just for pumpkin? Try it over buttercup squash. I am sure you will love it.
Maple syrup
Believe it, or not maple syrup goes very well with buttercup squash. It, along with salt and black pepper, create an interesting flavor. It acts as a glaze.
Jerk seasoning
You can spice things up by adding jerk seasoning.
How to store the leftovers
Once it is completely cool, place it in an air-tight container and store it in the refrigerator. It will stay good for up to 5 days. You can reheat it in the oven for about 3 to 5 minutes.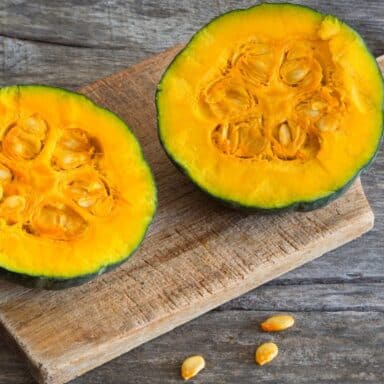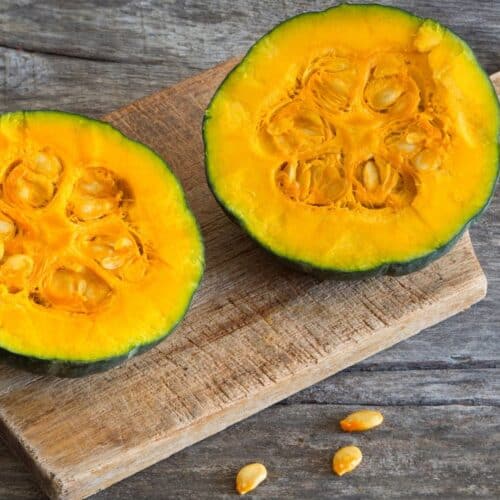 Roasted Buttercup Squash
Ingredients
1

buttercup squash

large

2

tbsp

olive oil

1

tsp

paprika

1

tsp

cumin

½

tsp

black pepper

Salt

to taste
Instructions
Start by cutting the buttercup squash. You can do that by trimming a small portion of the top and bottom of the vegetable. Next, cut it in half and remove the seeds. Once done, cut it into ¼ inch thick slices.

Place the slices on a parchment-lined baking sheet.

In a bowl, mix paprika, cumin powder, salt, and black pepper.

Drizzle olive oil on the butternut squash slices and rub the prepared mixture.

Place the baking sheet in a preheated oven at 425-degree F for about 40 minutes.

Halfway into the cook, remove the baking sheet from the oven, flip the slices and drizzle with olive oil and rub the remaining mixture.

Cook until the buttercup squash gets color and is cooked.

Serve.
You Might Also Like: