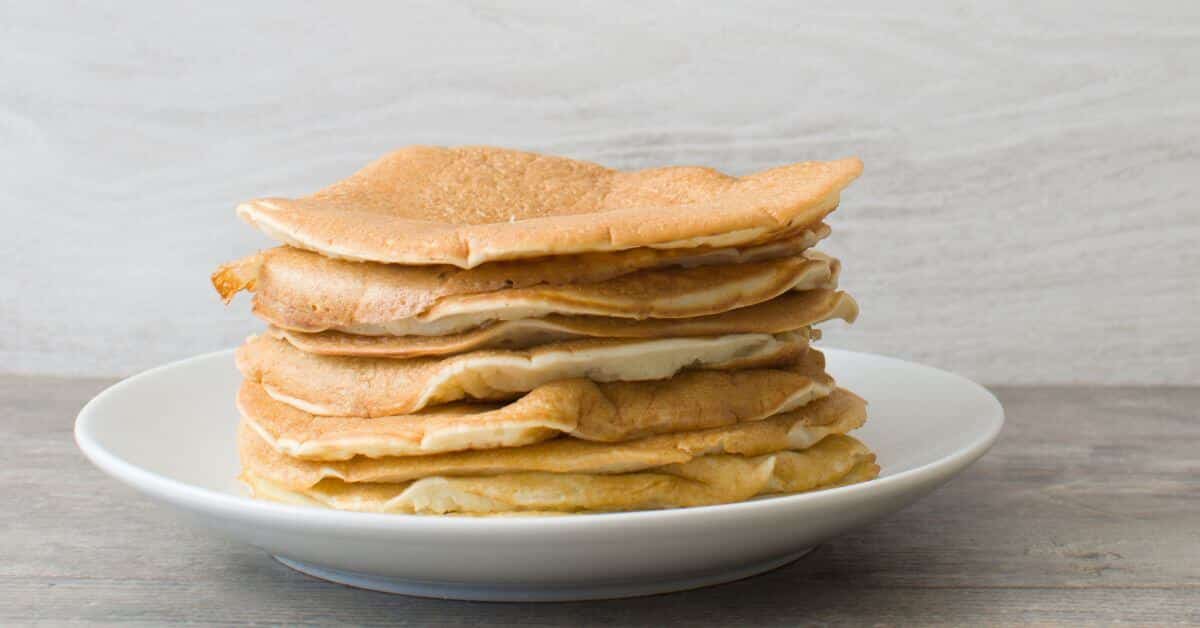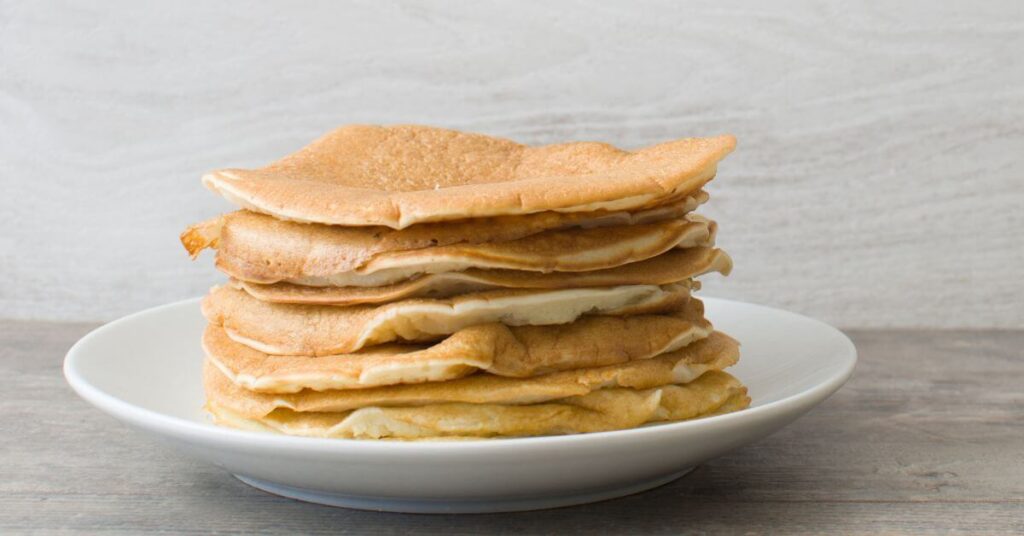 Although we love the health benefits of the Birch Benders pancake mix, this low-carb alternative strays pretty far from the original taste and texture of the regular pancakes we all know and love. But don't worry; keep reading to learn how to make  Birch Benders keto pancakes taste better and just as delicious as the real thing.
There's nothing like fluffy pancakes to start your day. However, traditional pancakes from scratch require a lot of time and attention, which is why pancakes from a box can be so convenient! If you're currently on the keto diet or just looking for a healthier pancake mix alternative, birch benders keto pancake mix is the way to go!
What Are Birch Benders Pancakes?
This keto-friendly mix was created by the Birch Benders family with the mission to make pancake and waffle mixes that have it all: convenience, deliciousness, and quality. They pride themselves on using the highest quality, plant-based, non-GMO ingredients to create culinary perfection.
How to Make Birch Benders Keto Pancakes
Like any boxed pancake mix, Birch Benders keto pancakes are quick and easy to prepare. Simply follow the recipe on the back of the box, and in a matter of minutes, you'll have a keto pancake that is both nutritious and delicious.
Better yet, the pancakes aren't only limited to stove-top cooking. You can make them in the oven and the microwave as well!
In the Oven
If you'd rather not stand and flip individual pancakes on the stovetop, bake them in the oven! Pour the pancake batter into a 9 x 13 dish and let the oven do the work for you. Cut the baked pancakes into squares and serve them as usual when fully cooked.
On the Stove
Go the common route and make your pancakes over the stove on an oiled pan or griddle! Make one or two pancakes at a time until bubbles break the surface of the pancakes and the underside is a nice golden brown. Then flip with a spatula and cook until the other side is golden. The entire process should take about 4-5 minutes.
In the Microwave
If you're really in a hurry (or feeling lazy), you can cook your pancakes in the microwave. Pour the batter to the desired size on a microwave-safe plate and microwave for 45 seconds. Next, check the pancake; if it needs more time, cook it for 15 more seconds. Repeat until you can stick a fork in the center, and it comes out clean.
How to Make Birch Benders Keto Pancakes Taste Better
Birch Benders is my favorite pancake mix. Although it's a bit lackluster on its own, this mix is extremely adaptable, allowing you to add a variety of different ingredients to make it your own.
Follow these tips and get an end product that is delicious, fluffy, and nutritious.
Add Egg
Egg whites are an excellent ingredient to make your pancakes moist and fluffy. They also help bind your pancakes together to make for easier flipping. Adding a whole egg works the same way but will produce a denser pancake.
Add Dairy
Dairy products such as cream cheese, greek yogurt, or any milk variety (e.g. almond, soy, cashew, oat, coconut) will help eliminate the gritty, coarse texture that many plant-based pancake mixes have. Your pancakes will have a delicious, creamier texture with just a small amount.
Add More Flour
These Birch Bender keto pancakes contain almond flour, tiger nut flour, and coconut flour, but the texture doesn't compare to regular flour. Regular all-purpose flour will give your pancakes the extra fluff they need to taste authentic.
Mix In Fruit
Fruit is always great for elevating the flavor of pancakes. It adds a splendid tart flavor that always pairs so well with the sweetness of the pancakes. Add fruits like bananas, strawberries, blueberries, raspberries, etc., to your pancake batter, or use it as a topping.
Add Toppings
There are so many great toppings you can add to your pancakes to add more dimension to the flavor of your pancakes. Butter, peanut butter, whip cream, and pure maple syrup are tasty classics. Or, go the healthy route and top with Greek yogurt, berries, oatmeal, or nut butter.
Fry It
Frying your pancakes in coconut oil or butter is a great way to get them a deeper golden brown color with some added crunch on the outside. Oil is also great for keeping your pancakes moist and fluffy.
Boost the Flavor
You can always add more flavor to your pancakes using a bit of lemon juice, vanilla, sugar, honey, cinnamon, etc. Make your pancakes even more delectable by adding a drop or two of maple syrup to your batter as well!
Add Chocolate
If you're a chocolate lover, then adding chocolate is a no-brainer! Add some chocolate chips using the chocolate of your choice for delicious, rich, and chocolatey pancakes that will instantly satisfy your sweet tooth.
Add Protein Powder
Trying to bulk up? Feel free to add your favorite brand of protein powder to your pancake mix. It'll not only give you an added protein boost but also help improve the overall texture of your pancakes.
Turn Into Waffles
Low-carb pancakes tend to have a grittier texture that can be better for making waffles. Turn your pancakes into waffles by adding a slab of butter to your batter to make for delicious keto waffles!
FAQs
Are Birch Benders pancakes healthy?
Yes! Birch Benders keto pancakes are a plant-based pancake mix that is packed with protein and fiber. It's also low in carbs, doesn't contain any added sugar, and is grain-free and gluten-free.
Is Birch Benders diabetic-friendly?
Absolutely! Birch Benders keto pancakes are grain-free, gluten-free, and only have 5g of carbs, making it the perfect carb-friendly, keto, and diabetic-friendly dessert or special treat.
What do Birch Benders keto pancakes taste like?
Birch Benders' pancakes are slightly sweet and have a faint taste of vanilla.
What is a healthy syrup for pancakes?
If you're on a keto diet, using reduced-sugar syrup is best. You can either buy a more keto-friendly syrup online or make your own! Homemade keto syrups typically involve almond butter or coconut milk.
If you are not on a keto diet, pure maple syrup is best as it is a natural form of sugar and contains antioxidants and minerals such as magnesium and zinc. Most other pancake syrups use corn syrup which isn't nearly as healthy for you.
Final Thoughts
As you can see, there are a variety of ways to enhance the texture and flavor of Birch Benders keto pancakes — so don't be afraid to get creative with it!
Although they are not as fluffy as regular pancakes, the mix offers a great starting point for creating your own customized pancakes that are just as delicious as made from scratch but insanely healthy to boot. Enjoy!
You Might Also Like: