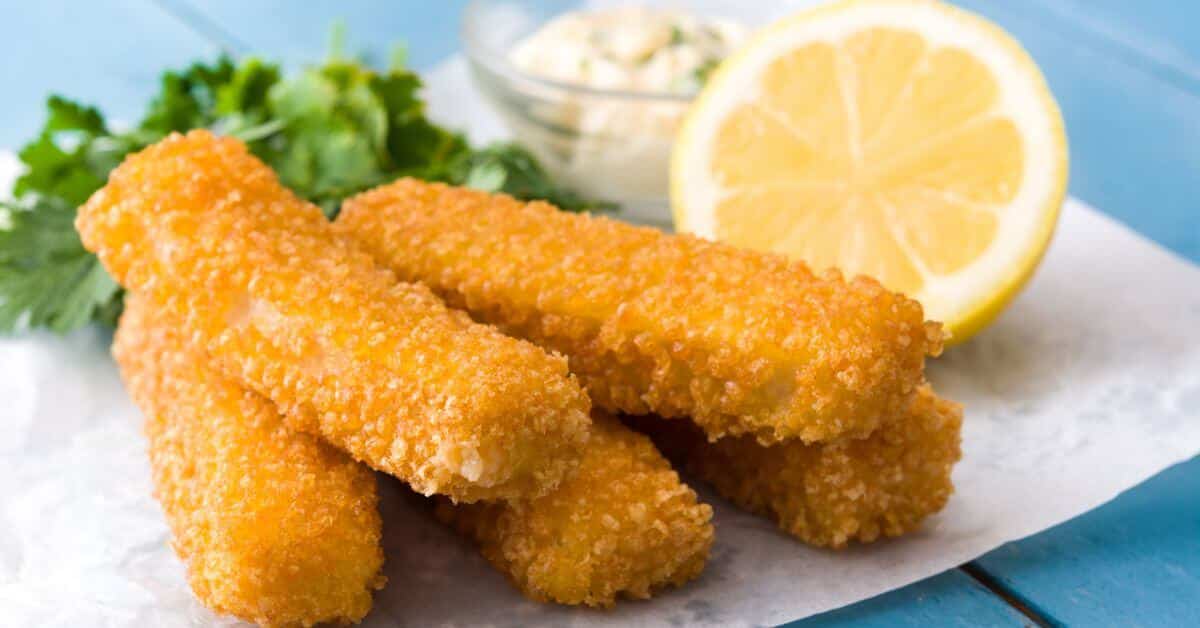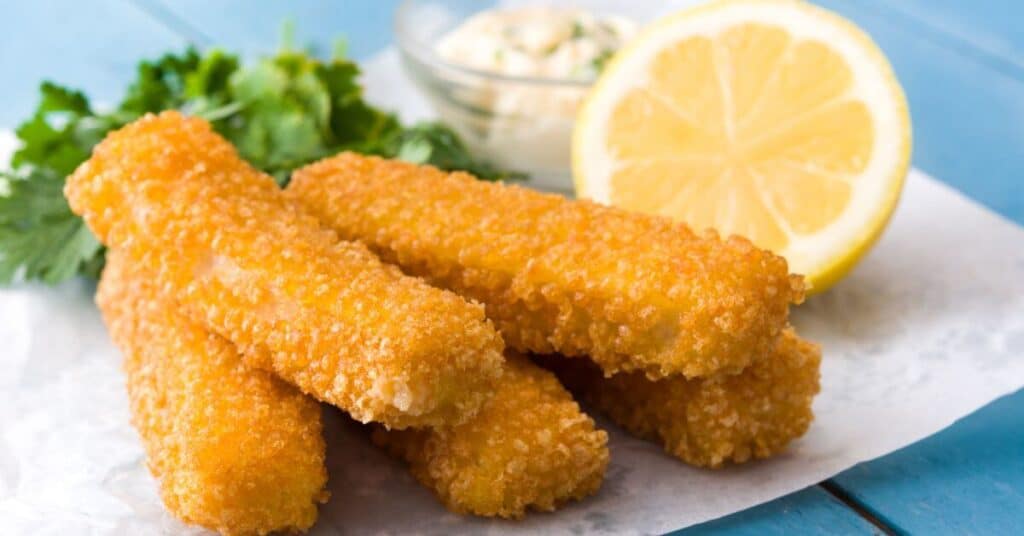 Wonderfully flaky and light fish sticks are staples for so many people because they are easy, affordable, and delicious, but even a good staple food can be even better! Keep reading to learn how to make fish sticks better.
Flaky fish sticks have the perfect balance of light fish and crunchy breading to satisfy. This freezer mainstay is common to see on weeknight menus everywhere, especially because kids love these fishy treats, too.
The trouble with these briny bites is that they're a little bland and need a little help to shine. This guide is here to help you make fish sticks better than ever before!
What are Fish Sticks?
Sometimes called "fish fingers," these oceanic delights have been gracing tables worldwide for decades. Fish sticks can be found in the freezer section and are made up of various white fish. The fish is cut and breaded and flash fried and frozen to seal in the fresh flavor.
The flavor of fish sticks is very mild and fairly comparable to chicken fingers. They are especially popular in North America and in areas where fish is harder to get.
How to Cook Fish Sticks
The wonder of fish sticks is how quick and easy to cook they are! Here are a few cooking tips to try.
In the Oven/Toaster Oven
Preheat the oven to 400°F and spray a baking sheet with non-stick spray. Lay the desired number of sticks in a single layer on the sheet and bake for up to 20 minutes, flipping midway through.
In the Air Fryer
Preheat the air fryer to 400°F. Spray the fryer basket with non-stick spray and add the desired number of sticks in a single layer. Air fry for 10 minutes, remove the basket and flip the fish, then return the basket and fry for another 10 minutes.
In the Deep Fryer
Be aware of the safety concerns of deep frying frozen foods. Ice crystals attached to frozen foods will pop in hot oil and can cause burns, so fry with caution.
Fit a large wok or saucepan with a candy thermometer; place it over medium heat and heat to 375°F. Add the sticks to the hot oil one at a time. Fry until the sticks are floating and golden brown, about 8 minutes and have an internal temperature of 165°F.
How to Make Fish Sticks Better
Fish sticks are a frozen favorite for a reason, but that does not mean they can't be even better! Try these wonderful ideas for ways to make the best fish sticks you've ever tried!
Homemade Tartar Sauce
Fish sticks and tartar sauce are an iconic pair; they just belong together! Nothing beats homemade, so why not try your hand at making your own tartar sauce next time you're craving fish sticks? A basic tartar sauce is primarily made of ingredients that are likely already on hand, but you may need to grab some capers.
Here's how to make a simple tartar sauce:
In a medium bowl, combine mayo, finely diced pickles or pickle relish, a splash of lemon juice, capers, and salt and pepper; stir. Taste your tartar and optionally add dill and/or tarragon leaves. Continue to taste and adjust until the sauce is to your liking. Serve cold on the side of the fish sticks.
Douse in Vinegar
At nearly every fish 'n chips shop in the U.K., you will find malt vinegar on the table. This is the preferred condiment for fried fish there, and once you try it, you will understand why! The acidic yet sweet flavor of malt vinegar is perfect for bringing out the light and bright flavors of whitefish.
Most supermarkets carry this type of vinegar in the condiment aisle. Pick some up today to make tonight's fish sticks better than ever!
Toss in Sauce
Who said that sauce is just for dipping? Try tossing finished fish sticks in delicious sauces to turn up the flavor of this frozen favorite! They are fairly light in flavor, so they work with just about any sauce you can imagine. Try tossing them in buffalo sauce for a wild twist on the breaded chicken wing.
Squeeze in Citrus
Whitefish loves lemon! A little lemon juice brings out all the light and salty flavors of the breaded fish sticks. Try squeezing a little lemon directly on the fish sticks immediately after cooking, or melt some butter then stir in some lemon juice for a creamy and lemony dipping sauce.
Wrap It Up
One of the best parts of using fish sticks is their versatility. They are light in flavor and big in texture, so they can be used as the protein in many great meals.
One fast and customizable way to make fish sticks better is by putting them in a wrap. Combine them with shredded cheese, lettuce, and tartar sauce for a twist on the snack wrap. Try making a wrap with fish sticks that have been tossed in wing sauce for a finger-licking fun meal!
Give Them the Fast Food Treatment
One fast-food sandwich has a cult following that helped inspire this great hack. Grab a bun and top it with your fully cooked fish sticks. Add on a slice of American cheese, and spread some tartar sauce on the top bun before capping off this perfect sandwich!
Are Fish Sticks Healthy?
Fish sticks are a mixed bag nutritionally. They have plenty of protein and iron to give you energy, but they are also high in fat, cholesterol, and sodium. Overall, like most foods, they should be eaten in moderation as part of a balanced lifestyle.
Final Thoughts
Fish sticks are frozen wonders. They make preparing dinner easy, and they have a flavor that even picky eaters won't protest! Best of all, you can make them so much better with a little creativity from you and the ideas from this guide.
You Might Also Like: