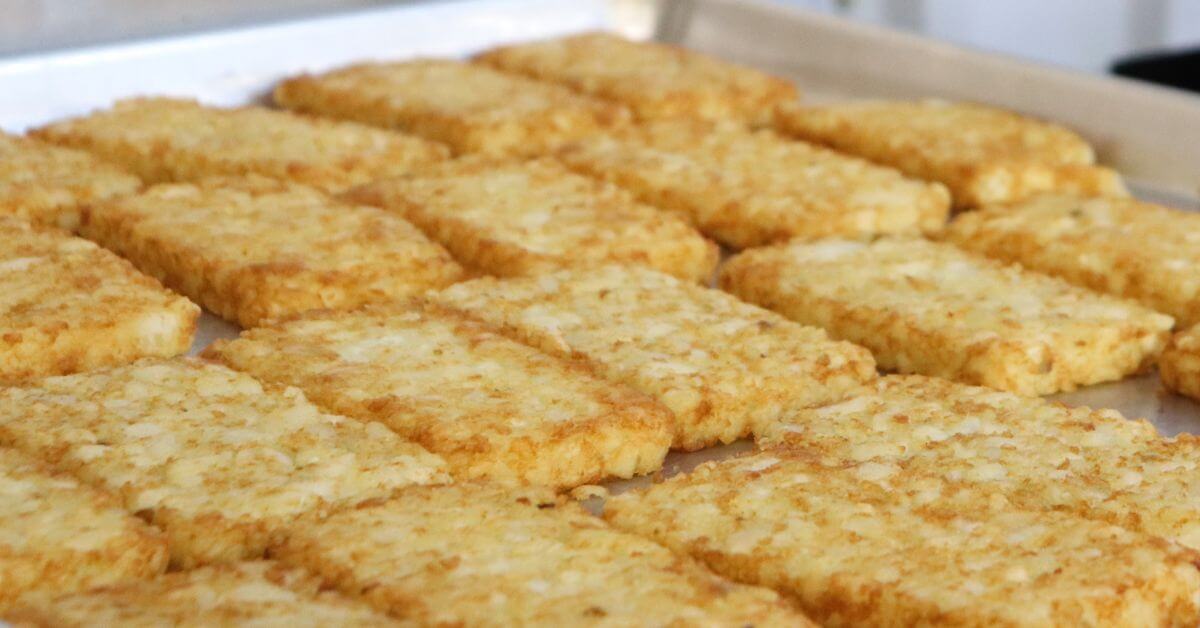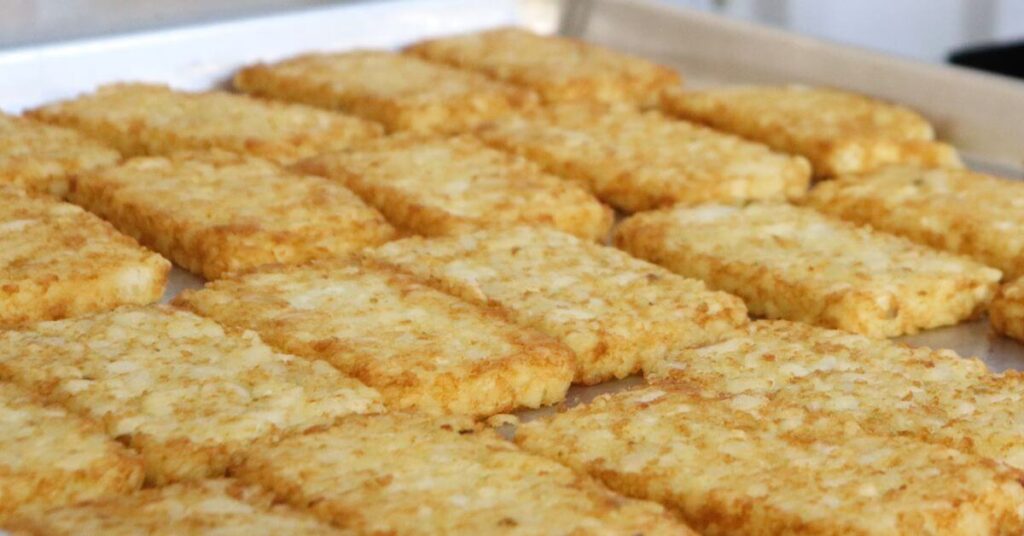 Smell the amazing aroma of fried potatoes, which can mean only one thing: hash browns! Hash browns are universally loved, but the frozen version could use a glow-up! Learn how to turn frozen hash browns from drab to delicious with these tasty tips! Keep reading to learn how to make frozen hash browns taste better.
What are Frozen Hash Browns?
Hash browns, in some form, appear in almost every culture's cuisine. They consist of shredded potatoes bound together with herbs and spices and sometimes formed into a patty. The potatoes are fried to crispy perfection and are typically enjoyed warm.
The frozen version of hash browns uses the same ingredients and principles and then goes one step further. Frozen hash browns are par-cooked and then flash-frozen. This ensures that when you get them home, you will be able to fully cook the potatoes from frozen in a matter of minutes. The frozen variety takes all the work out of preparing hash browns, leaving you with nothing but golden brown pleasure.
How to Cook Frozen Hash Browns
There are two main types of frozen hash browns: shredded and patties. Each frozen product cooks a little differently, so here are some notes on how to handle each.
Cooking Frozen Hash Brown Shreds
Place a skillet over medium heat and add 5 TBSP of vegetable oil.
Add the hash browns in a flat layer and cook with the lid on for 6-8 minutes.
Flip the flash brown, cover, and cook for another 6-8 minutes or until deliciously brown.
Cooking Frozen Hash Brown Patties
Preheat the oven to 425°F. Place the desired amount of hash brown patties on a baking sheet.
Bake for 8-10 minutes, then flip.
Return to the oven and bake for another 8-10 minutes. Enjoy them while they're warm.
How to Make Frozen Hash Browns Taste Better
Frozen hash browns make morning potatoes easy. Pay them back by making them delicious using these awesome ideas!
Sandwich Things Up!
A great breakfast sandwich makes the whole day sparkle. Start your day off on a tasty note by using hash browns to craft the perfect breakfast sandwich! The starchy crunch of the potatoes can really level up the flavors in a classic egg sandwich!
Use two hash brown patties instead of bread to create an epic potato, egg, and breakfast sausage bite. Try adding some shredded hash browns to your bagel with Lox to create a crunchy bagel sandwich! Any traditional breakfast sandwich can be leveled up by the addition of crispy hash browns!
Add Some Sour Cream!
Sour cream was made for potatoes! Top your hash browns with sour cream for an interesting and delicious twist! A drop of sour cream can balance out the crunchy potatoes in a very satisfying way!
Try A Fruit Twist!
Apples and potatoes go together beautifully! Try this classic combination with frozen hash browns for a simple dish that tastes anything but simple!
Keep it simple, and use applesauce with your frozen hash browns. Apple slices work well, too, if you have apples on hand. The salty crunch of the hash browns goes so well with the apples that you will be shocked at how much you enjoy it!
Say Cheese!
Topping hot potatoes with cheese just makes sense! To bring a ton of flavor to your frozen hash browns with very little work, just toss on some cheese! The heat of the hash browns will melt the cheese and turn a simple meal into simply delicious!
Shredded cheddar is a great classic choice for hash browns, but virtually any type of cheese pairs well with crispy potatoes, so let your taste buds run wild!
Change the Season(ing)!
Frozen hash brown patties often have added spices and seasonings, but sheds often do not. Bring some flavor to the potatoes with a tasty blend of seasonings. Make the flavor profile into something you love by customizing the spice blend.
Salt and pepper are a perfect start, but why not add some paprika and chili for a little color and kick? Add garlic and dill for a fresh garden-inspired flavor or chives. Use your nose when choosing spices; if they smell good together, they will probably taste good together and always start with a little, then taste and add more.
Opt for Onions!
Potatoes and onions are a perfect pair. The scratch of the potato complements the mild sweetness of the onion and makes a really nice bite. For a nice rounded dish, try cooking some onions with your shredded hash browns.
Scramble Success!
Turn your hash brown shreds into a full meal by adding in some extra ingredients. Melting cheese on top of your hash browns is a no-brainer, but why stop there!? Add eggs and breakfast sausage to your potatoes to make a full-fledged breakfast skillet, and all without having to peel a potato!
Additional Kitchen Resources
Crisp up your kitchen skills with these amazing culinary articles: