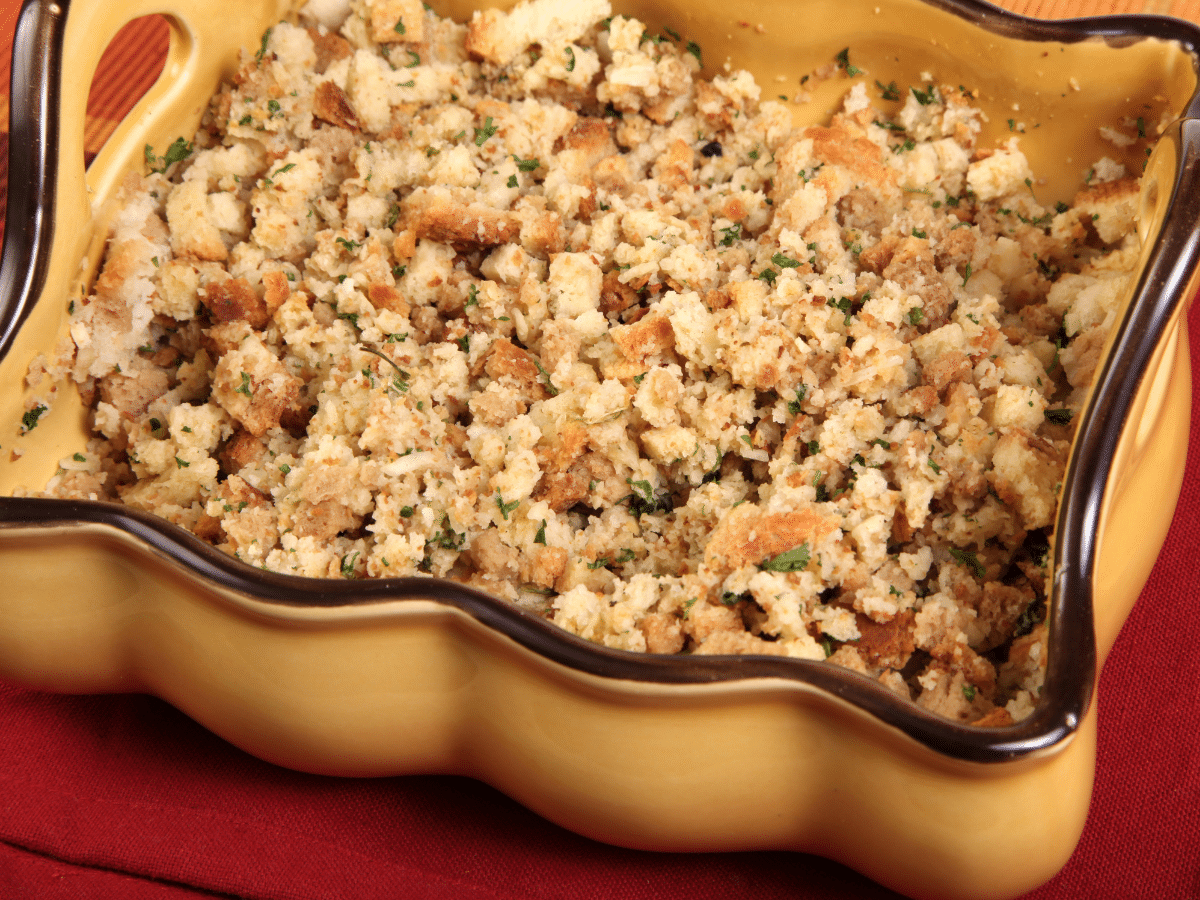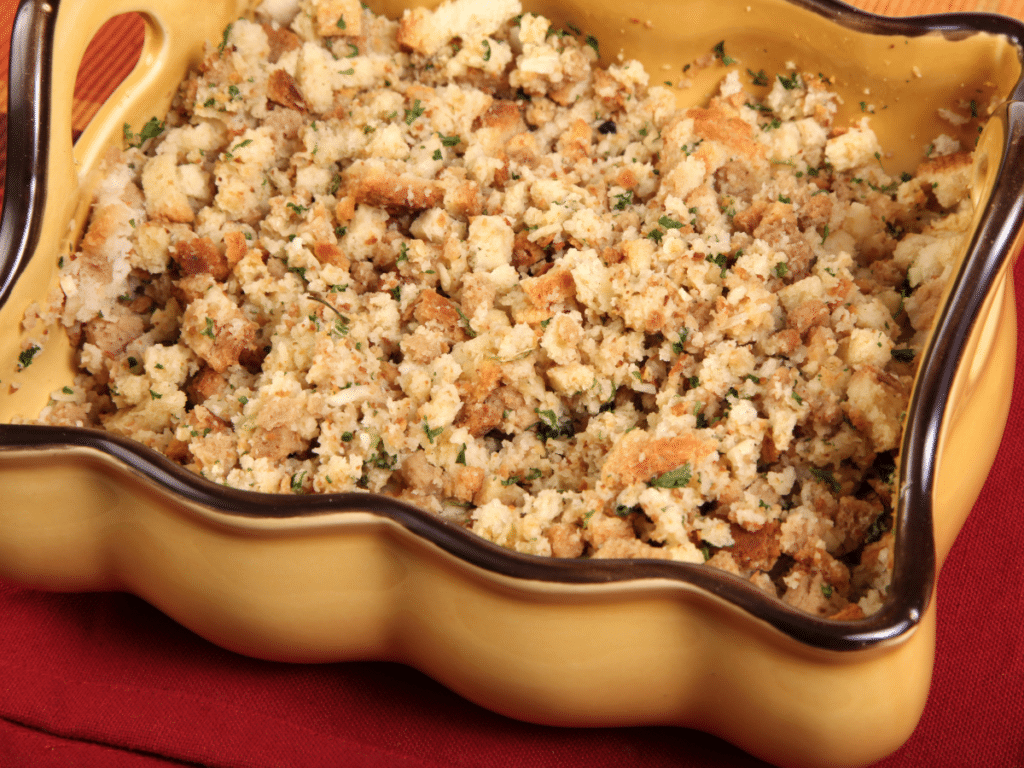 Having trouble putting dinner together tonight? If you've got a box of Stovetop Stuffing mix, you're halfway there! Why let it collect dust awaiting the holidays when you can make a heavenly side to round out your dinner tonight using that box?
While it is convenient, we have to admit the box is lacking a bit. It certainly doesn't taste like the kind of stuffing Grandma used to make. But that's ok because, with a few simple tips and tricks, you can elevate that box of Stovetop Stuffing and make it better than you ever imagined.
On the box, you'll notice that all you're required to do is add water and margarine (or butter) to a pot and boil. Then you add the stuffing mix, cover it up, and take it off the heat. After it stands for 5 minutes, you fluff it with a fork and serve it.
It takes little time at all, and if you follow the upgrades we have for you below, you'll see there's minimal time involved with those too. Suddenly, your Stovetop Stuffing will have that homecooked taste that you were hoping to get out of that box! Keep reading to learn how to make Stovetop Stuffing better.
Ways to Make Stovetop Stuffing Better Out of the Box
If you want that box of Stovetop Stuffing to taste better than the box, you've got to think a bit outside the box!
Use a Different Liquid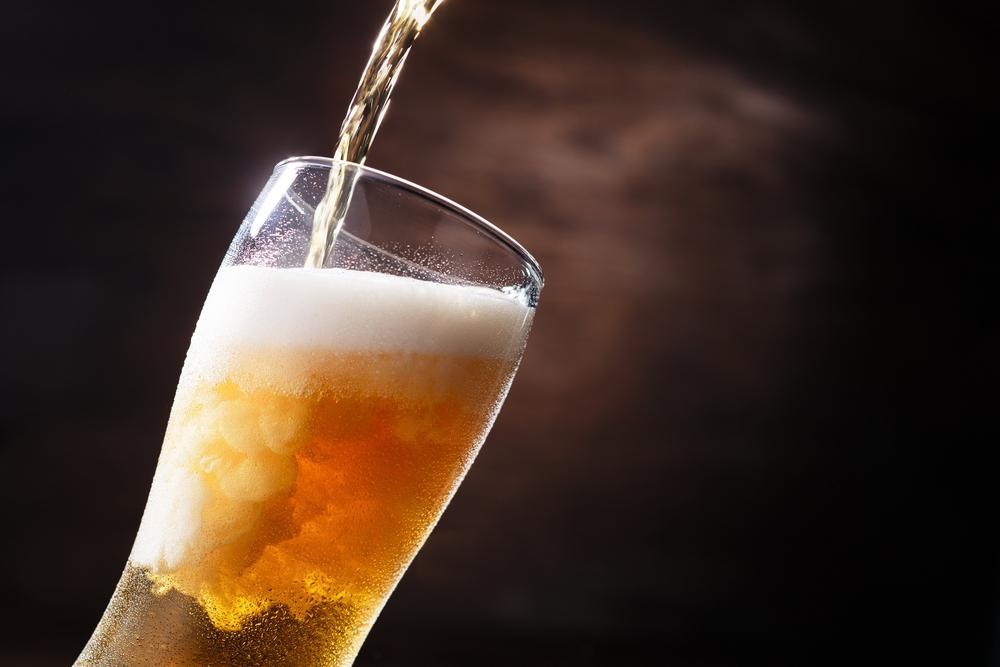 As we mentioned, the box instructs you to use water as the liquid. While that certainly gets the job done, a better idea is to use chicken broth or stock. Low-sodium varieties work best since the box ingredients are salty enough. You could also add a little beer or cider though the broth will liven things up plenty.
Brown Your Butter First
According to that box, you should add either margarine or butter. This gives it a moist and rich taste, but not as much as it could. Instead, brown that butter first, or at the very least, melt it into the final fluffed product (after you boil it on the stovetop). By finishing it with a little more butter, especially browned butter, you'll add a slightly nutty and much richer flavor to your Stovetop Stuffing box mix.
Get Nuts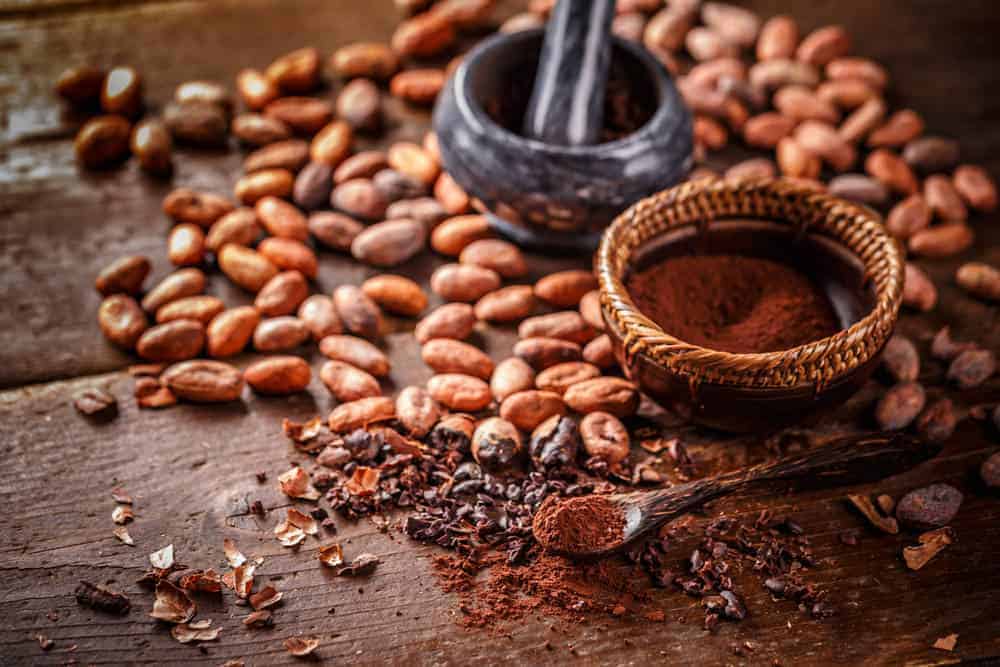 If cooking dinner tonight or for any holiday drives you nuts, then use that as inspiration. With real nuts, of course! That mushy box of Stovetop Stuffing will improve by leaps and bounds with a little bit of crunch thrown in there. The best nuts for the job are almonds, pecans, walnuts, pistachios, and hazelnuts. And if you have time to lightly toast those nuts first, you are going to be in for an amazingly tasty side dish tonight!
Chop Up Fresh Veggie Additions
While there are dehydrated vegetables in your Stovetop Stuffing box mix, you likely know they don't stand up with texture in the final results. Think about your Grandma's legendary stuffing…what was in there? Likely, she had robust chunks of celery and onions.
Take a cue from Grandma's stuffing and throw in those hunks of fresh veggies. No celery? No problem! Use mushrooms! Of course, with any veggie you're adding to your Stovetop Stuffing box mix, make sure you sauté it first in some butter to open those flavors up and soften them slightly so there aren't random raw chunks of veggies in there.
The more veggies, the merrier. With either the celery or mushrooms, make sure you're adding onions too. Red onions and yellow onions will add more bite, while the white ones will have a more mild flavor. Shallots are another option that can add a more subtly sweet taste too.
Make it Meaty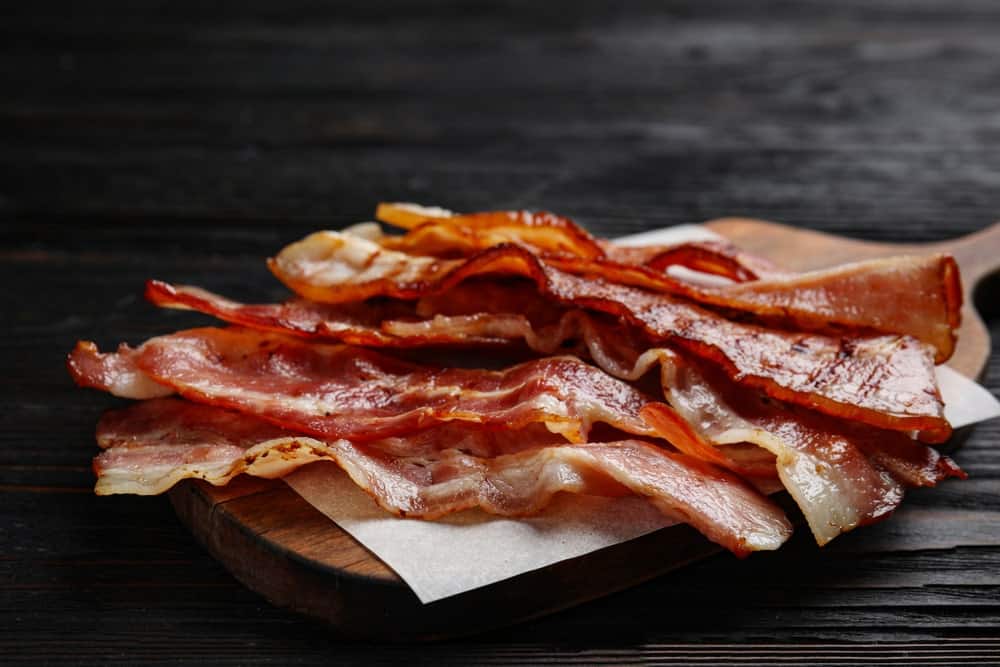 For Stovetop Stuffing with more substance, simply add some meat. Sausage crumbles work brilliantly in this box mix. You could also try pancetta or thick-cut bacon. Any of these meaty options will add more savory, smoky notes to your stuffing.
Naturally, you'll want to cook these things up first before you add them in. Drain them on a paper towel before you mix them into the stuffing in the final fluff step. But don't stop there! Instead of finishing with butter, you can add those pan drippings from the meat to it for something that no one will believe ever came from a box!
Or Go with Fruit
Believe it or not, fruit makes a lovely contrast in flavors to add to that box of Stovetop Stuffing to make it better. The sweet-meets-savory taste is sure to become a favorite in your home. You can use fresh fruits like apples or pears. Simply chop them up and render them tender in a skillet with butter for about 10 minutes. Incidentally, you can do this with sausage, pancetta, or bacon, too, for an unbeatable contrast of sweet and savory.
If you don't have any fresh fruit that would work in your Stovetop Stuffing, head to your pantry and gather up your dried fruits. Cranberries, raisins, apricots, and figs are amazing in a box of Stovetop Stuffing!
Turn to Your Spice Rack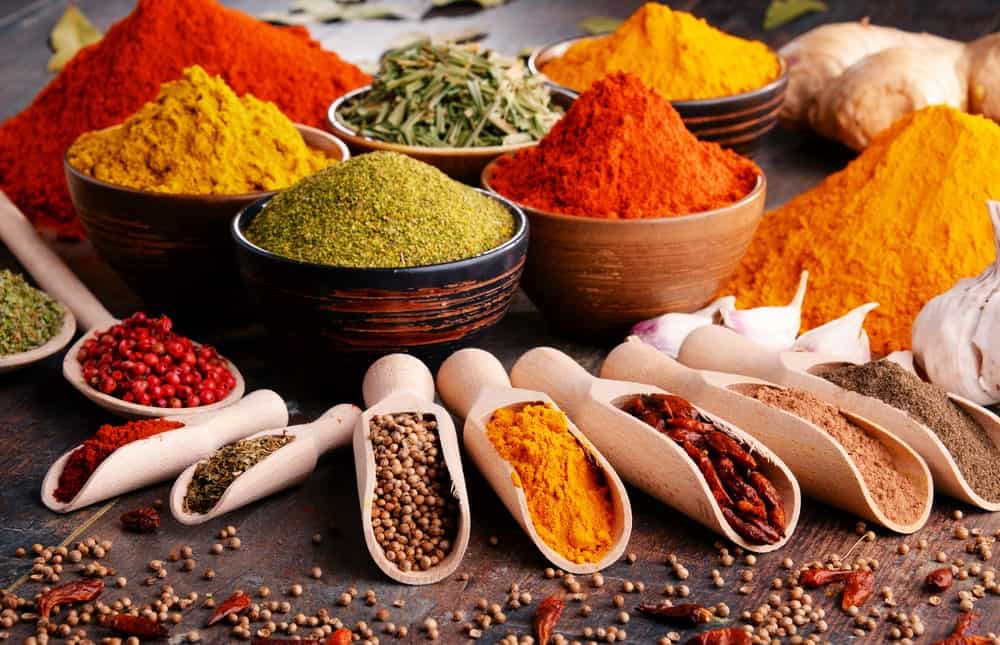 That box of Stovetop Stuffing can taste a bit bland, and with that mushy texture, it can be rather unappealing. To instantly jazz it up, grab out the spices on your spice rack and have fun with it. Paprika or cayenne certainly helps though you can totally go in a different direction to make your weeknight dinners restaurant-quality when you shake in Cajun seasoning, poultry seasoning, Old Bay, or adobo. The best part about this trick is you can completely customize the flavors to match your main dish and have fun with your creation.
Use Fresh Herbs
In restaurants, chefs have a secret weapon to make their dishes taste incredible. It's one of the easiest ways to make your Stovetop Stuffing box mix better in an instant too. All you need are fresh herbs!
Chop up some fresh parsley and stir it in at the end right before serving. Fresh rosemary, sage, and thyme are other great herbs you should put into your boxed stuffing before bringing it to the table. The lovely colors make for a more beautiful presentation, and of course, the fresh ingredients boost the taste.
Add Cheese
As with many savory things, cheese can make it even better. That's certainly the case for adding grated cheese to your box of Stovetop Stuffing. Parmesan or cheddar will add more sharpness, but if you want something with a milder flavor, try using provolone, mozzarella, or gouda. Shred the cheese first, though, so you can mix it in evenly. The last thing you want is one big blob of cheese goo in the center of your serving dish!
Elegant Upgrades for Your Stovetop Stuffing Box Mix
All the tips above will certainly help you fix up a box of Stovetop Stuffing in a pinch. But what if you've got company coming for the holidays or a dinner party? Heck, what if you just want a quick and easy way to make stuffing that tastes like a 5-star chef made it any night? Well then, these elegant upgrades will completely make you forget that it all started with a box!
Mushrooms and Cheese
Mushrooms and cheese are a match made in heaven. They go beautifully in this boxed stuffing too. Simply sauté thinly-sliced mushrooms in a skillet with unsalted butter and season with salt and pepper. Once they're golden, remove them from the heat. Make the stuffing as the Stovetop Stuffing box instructs, then stir in the mushrooms with grated parmesan before serving.
Bacon and Figs
This one really tastes like a side dish from a trendy restaurant. You'll want to soak your dried figs in boiling water for about 10 minutes until they get plump and soft. Then, drain them and cut them in half. Meanwhile, you'll cook your bacon until it's brown and crispy. Once the bacon cools, crumble it up. Make the stuffing as per the box, and then add the figs and bacon.
Brown Butter and Herbs
Here's another one that combines the tips from above in a simple and delicious way. You'll melt your unsalted butter until it browns and releases a nutty fragrance. Then add your fresh herbs like rosemary, sage, and thyme and sauté for a minute. Add the water for the stuffing directly to this and boil it, following the box instructions. You can finish the whole thing off with fresh parsley afterward.
Caramelized Onion and Sausage
Caramelize a large yellow onion in unsalted butter with salt and pepper. Then cook up sausage released from its casing until browned. You can choose sweet or hot Italian sausage, whatever you prefer. Once these things are cooked, you can make the stuffing and add the sausage and onions at the end before putting them on the table.
Cheddar and Broccoli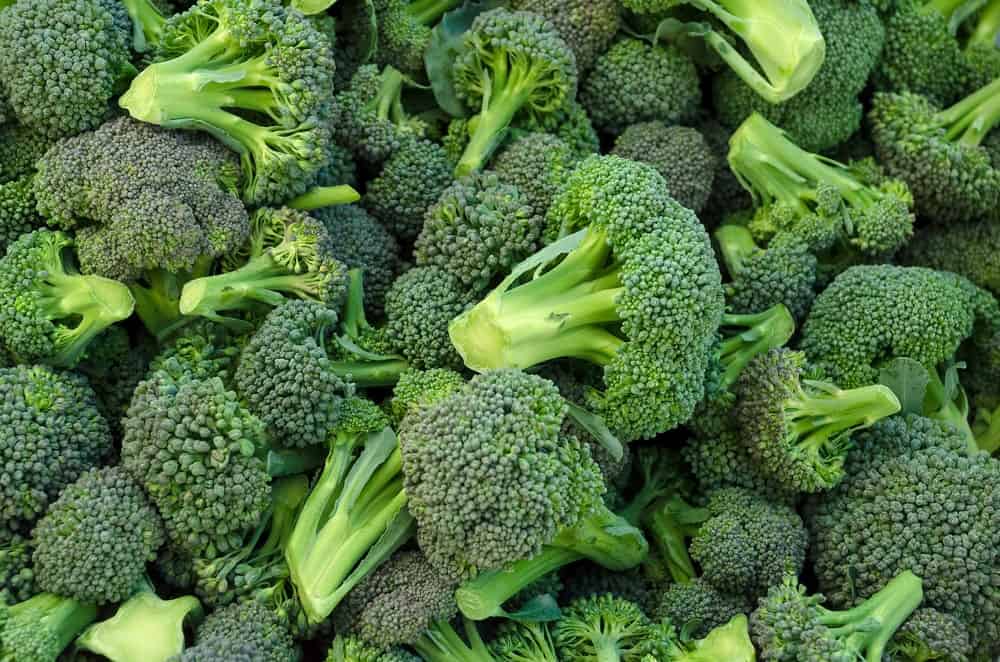 If you have picky children at the table, they will be unable to resist this version of Stovetop Stuffing from the box. You'll want to get your oven ready at 425°F and roast the broccoli in there with olive oil for 25 minutes. Once it's ready, make your Stovetop Stuffing as instructed. Then add the roasted broccoli along with shredded sharp cheddar and stir the whole thing together for a joyously cheesy and delicious stuffing experience.
Italian Twist
You can make an Italian version of stuffing with the Stovetop Stuffing box mix too. If you'd like to add meat, brown sausage after removing it from its casings. Then you can sauté leeks and dark leafy greens in the remaining fat. If you'd prefer to keep meat out of it, simply sauté the veggies up in butter. Swiss chard is a great leafy green to use though you can always put spinach in if that's what you have.
Additionally, some mushrooms can add another layer of flavor to your Italian-style stuffing. Don't forget to add oregano and basil. Fresh is wonderful, though your spice rack can certainly help if you don't want to make a special trip to the store. Fold everything in at the end, along with grated parmesan for stuffing that is truly bellissima!
The Best Part About Making Stovetop Stuffing Better
Think of your box of Stovetop Stuffing mix as the base for a super side dish, and you'll do extraordinary things. While the box isn't bad on its own, it does lack that homemade vibe. However, it makes it simple to build upon in a number of ways.
Whether you prefer to keep it meatless, make it full of meat, add fruity notes, enhance the herbal qualities, give it more texture, or make it cheesy, you will no doubt make your stuffing so much better. These tips can be combined too, so if you don't want to add just water to the stuffing, use that broth instead.
You can enjoy making Stovetop Stuffing better throughout the year. Then when the holidays roll around, you can share your favorite creations with your friends and family gathered together!
You Might Also Like: