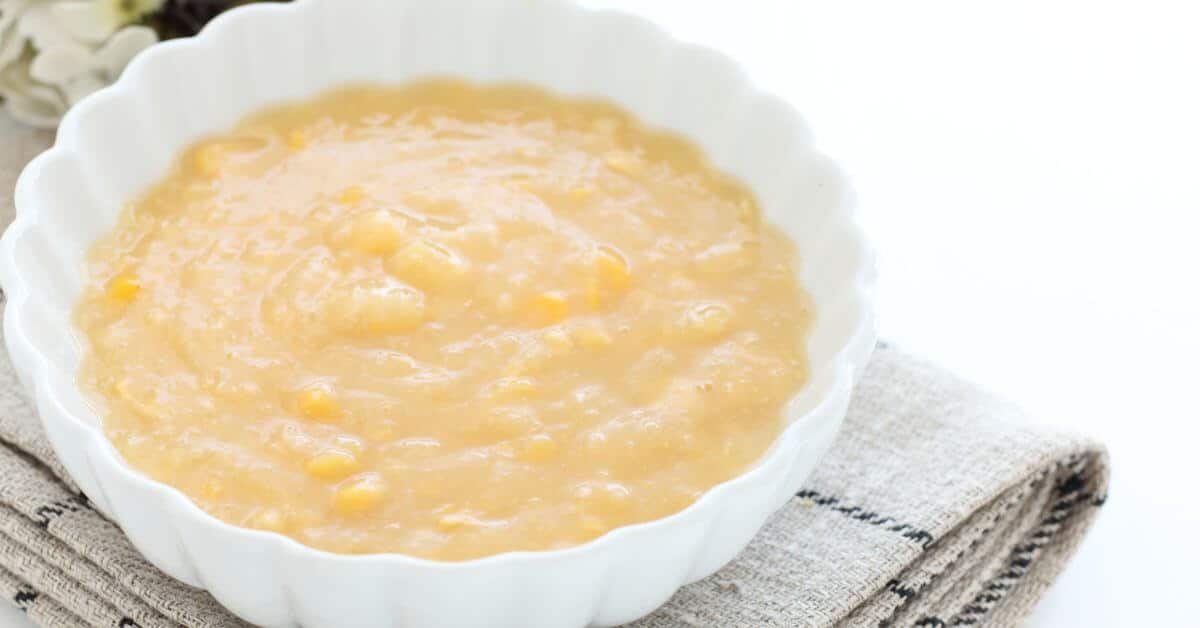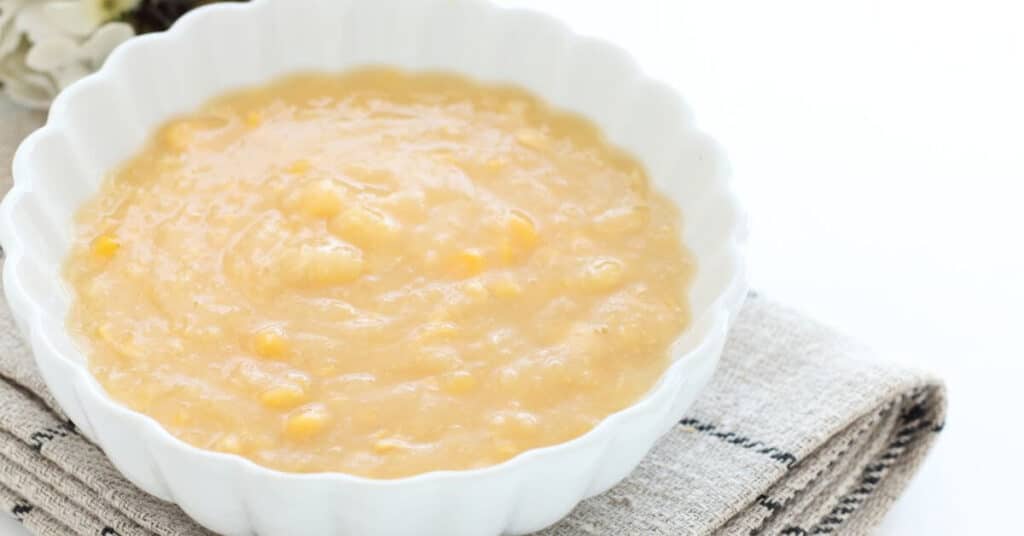 Canned cream corn is an affordable staple that has been popping up in pantries for decades. This economic mainstay can really fill you up, but it needs a little something extra to taste its best.
Canned cream corn is great to have on hand. It is inexpensive and has all the sweet flavors of corn. Unfortunately, not everyone is head over heels for the flavor of it, but with the right touches, this ingredient can turn into something everyone will love! This guide will take you through some easy ideas for how to make canned cream corn better!
What is Canned Cream Corn?
Canned cream corn is a classic vegetable dish made from sweet corn and corn pulp. Whole kernels of sweet corn are combined with the milky liquid from the cobs. The corn is mashed and pureed into a porridge-like texture.
The flavor of canned cream corn is wonderfully sweet and brings to mind the summertime. The freshest corn is used so that every can tastes like it is fresh from the farm. The processing of corn makes it very rich and creamy.
In addition to being affordable and shelf-stable for years, it has some great nutritional benefits. It is very high in dietary fiber and vitamin C. It also has a nice amount of vitamin A, iron, and vegetable protein. The two nutritional drawbacks of this food are the high carb levels and sodium levels.
How to Cook Canned Cream Corn
The canned cream corn you buy in the store or online is ready to eat but is best when warmed, so here are a few tips to heat it up.
On the Stovetop
Pour the canned cream corn into a medium saucepan and place it on the stovetop over medium-low heat. Continue heating until it is warm throughout.
How to Make Canned Cream Corn Better
Cream corn is one of those foods that some people love and others just do not, but you are in luck because there are some great ways to make this canned classic better.
Bake It
One of the best ways to prepare canned cream corn is to add some dairy and bake it. The corn becomes deliciously sweet when baked. Try mixing it with butter, and parmesan cheese, then pour it into a casserole dish and bake for 20-30 minutes at 350°F. The final product will be a buttery and creamy delight!
Fry Some Fritters
One great way to elevate canned cream corn is by playing with textures. Mix canned cream corn, flour, and eggs to make a very basic corn fritter batter. Pan-fry the batter until the fritters are brown and crispy. Pairing the flavor of corn with a nice crunchy texture is so fun and tasty you will want to eat these simple fritters all the time!
Soup's On
Canned cream corn is an excellent addition to soups. It has a great texture for soup and just the right amount of sweetness to balance a savory bisque. The next time you're making your favorite broccoli cheddar soup add some canned cream corn for a little extra interest.
Make a Cornbread
Canned cream corn makes an excellent addition to cornbreads! The cream corn has so much moisture and sweetness that it elevates the bread to an irresistible level. Drain excess liquid from the canned cream corn, then add the whole can to the cornbread batter. You will be so impressed with the texture of your cornbread that you will start adding canned cream corn every time.
Make a Mac
The creamy texture of canned cream corn is perfect for mac and cheese. Add some canned cream corn to your next mac and cheese for an extra sweet and savory, cheesy dish. Make the mac and cheese from scratch, or just mix some into the boxed mac and cheese for a quick, economical, and delicious dinner!
Mix with Eggs
Make a delicious quiche or frittata using canned cream corn. It has the perfect texture to mesh with the eggs, and combined with other veggies; it can make a really interesting egg dish. Use your favorite basic quiche recipe and add canned cream corn to the egg base; toss in some diced tomatoes and onions for a balanced and flavorful quiche!
Stir in Some Spices
It may sound simple, but sometimes the most basic upgrade is all a classic food needs. Canned cream corn has a naturally sweet flavor that makes it perfect for zesty spices like chili and cayenne. Keep it classic with some cracked pepper and garlic. Mix it up and add whatever seasonings you favor to compliment this sweet corn dish.
FAQs
Does Canned Cream Corn go Bad?
When stored properly, canned cream corn is typically good for 3 to 5 years, so it is the perfect thing to stock your pantry with!
Is Canned Cream Corn Gluten-Free?
There are many great brands of canned cream corn available that use only corn starch as a thickener. Read the label to be sure, but in general, canned cream corn should be a safe choice.
Final Thoughts
Canned cream corn has been used by home cooks for ages because of its creamy texture and sweet flavor, but not everyone loves it. These ideas can help you not just make canned cream corn better but really make it your own! With these tips, you can turn anyone into a true fan of cream corn!
You Might Also Like: