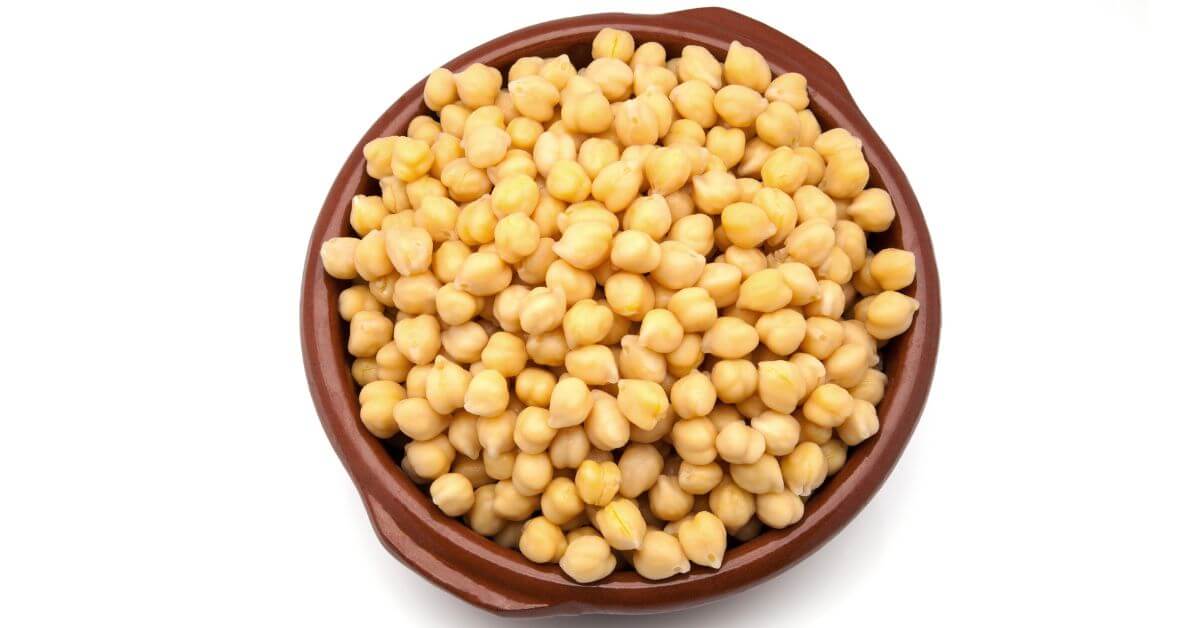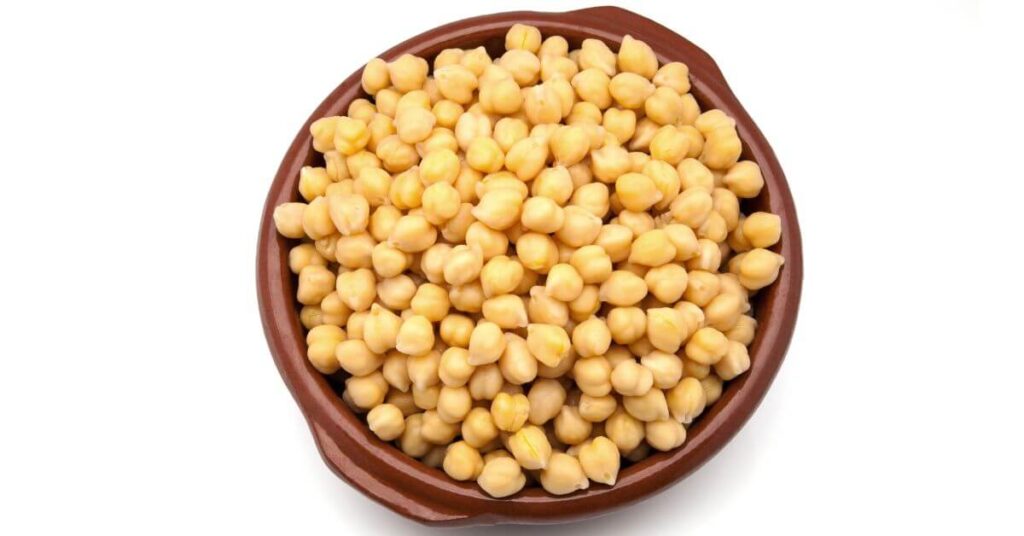 It's a bird; it's a plane…. It's chickpeas, here to save the meal! These tiny legumes are true culinary superheroes!
Chickpeas are one of the most versatile ingredients in the whole pantry! They can be just about anything, from a not-so-fishy tuna salad to the crunchy bite on the top of a cold salad. These super little bites have the power to level up your whole cooking game once you know how to use them!
The flavor of chickpeas is pretty mild, and some of their unique properties make them a must-have for non-meat eaters. No matter your diet, you will be amazed at all the skills this little bean has and excited to learn how to make chickpeas taste good!
What are Chickpeas?
Chickpeas are a high protein type of bean used in a lot of Mediterranean and middle eastern cooking. They have a mild earthy flavor and are slightly less grainy or stringy than other beans when mashed. They are the perfect addition to a vegetarian, vegan, or high-protein diet, but their understated flavor could surely use help to taste their best!
How to Cook Chickpeas
The first step to making chickpeas taste good is properly cooking them. Follow these simple steps for basic chickpea preparation.
Chickpeas can be bought either dried or canned. Canned chickpeas are fully cooked, so if you are dealing with canned, you can skip ahead to the upgrades! If you have dried chickpeas, here are some tips for you!
To Prepare Dried Chickpeas
First, sort the chickpeas to be sure there are no foreign objects mixed in with the beans. Soak the chickpeas in water overnight, then rinse and drain. Take fully soaked, rinsed, and drained chickpeas and place them in a pot and cover with water. Bring the pot to boil over medium-high heat and allow to boil for 1-2 minutes. Viola, cooked chickpeas! Be sure to reserve the water; you will see why later in the guide!
How to Make Chickpeas Taste Good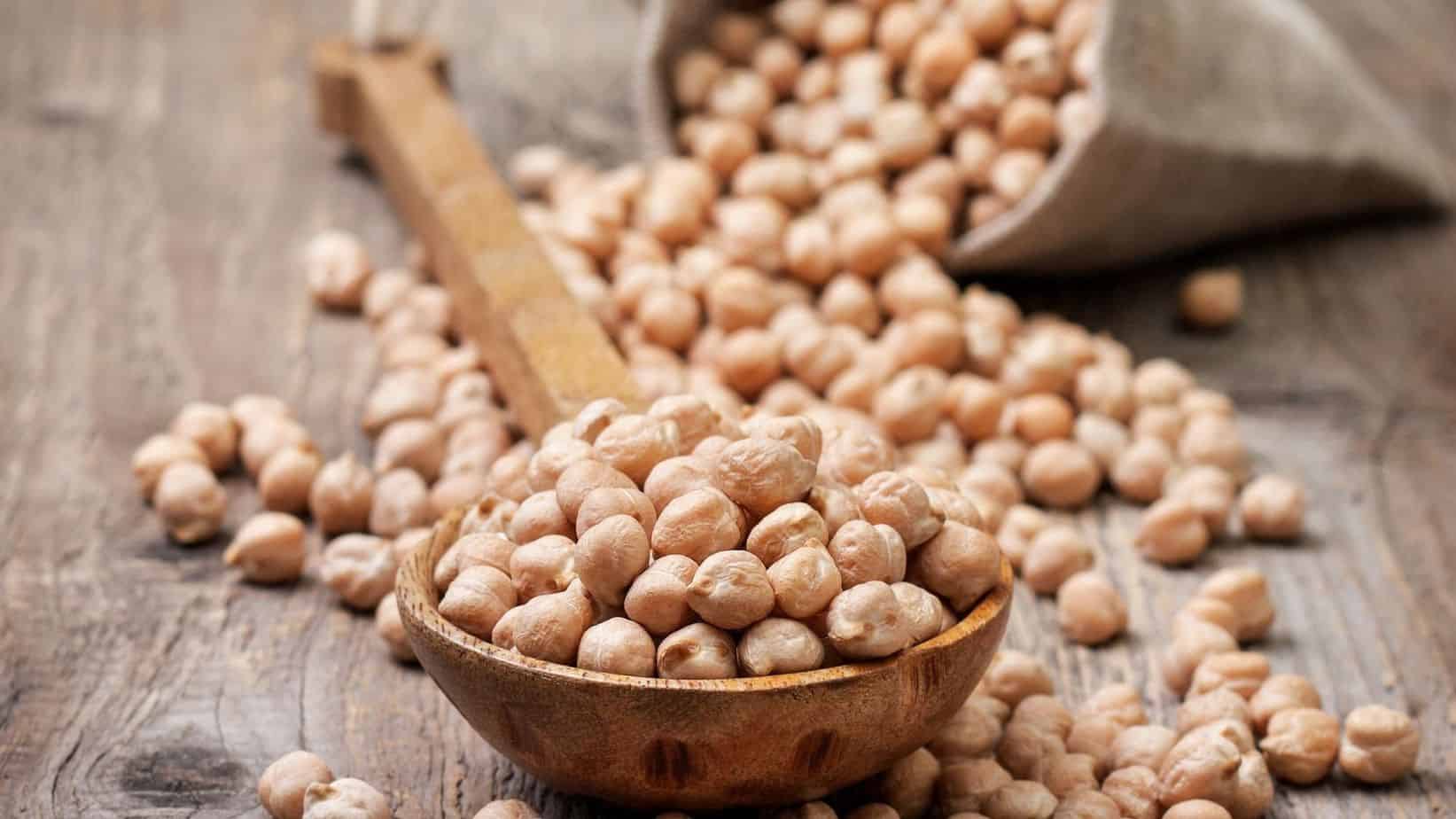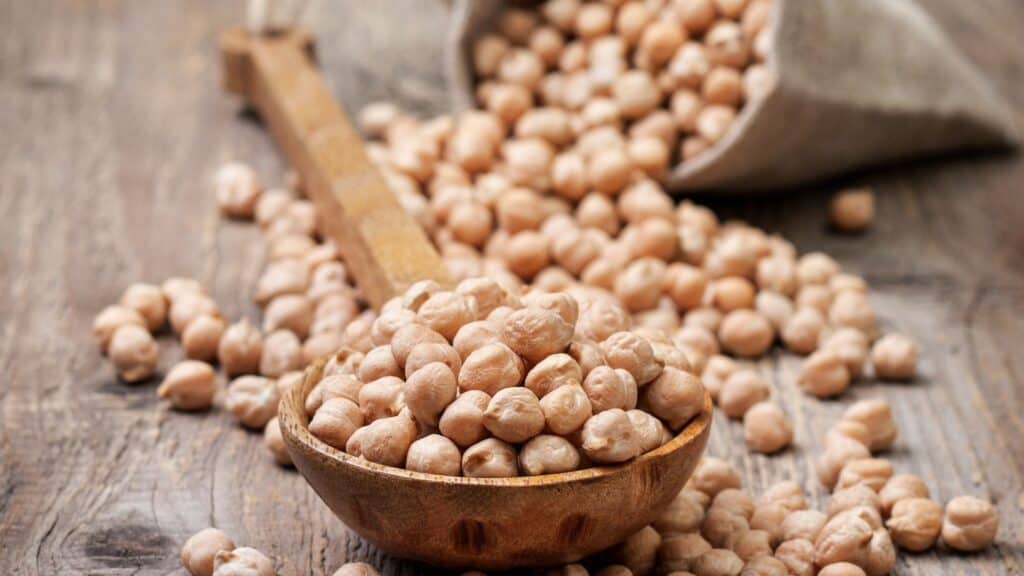 Fully cooked chickpeas can be converted into truly fine fare with a little help. Use this guide to transform your chickpeas from a pantry basic to the star of the show!
Oven Roast or Air Fry
One simple but delicious way to upgrade chickpeas is to roast, or air fry them. These tasty little bites get a nice crispy exterior while staying smooth and delicious inside. Toss canned or fully cooked chickpeas in olive oil, then lay in a single layer on a baking sheet. Bake at 400°F for 25 minutes, or until nice and crispy. Alternately, use the air fryer; still toss the chickpeas in oil and lay in a single layer, but cook at 400°F for only 10-15 minutes.
Give them a Spice Rub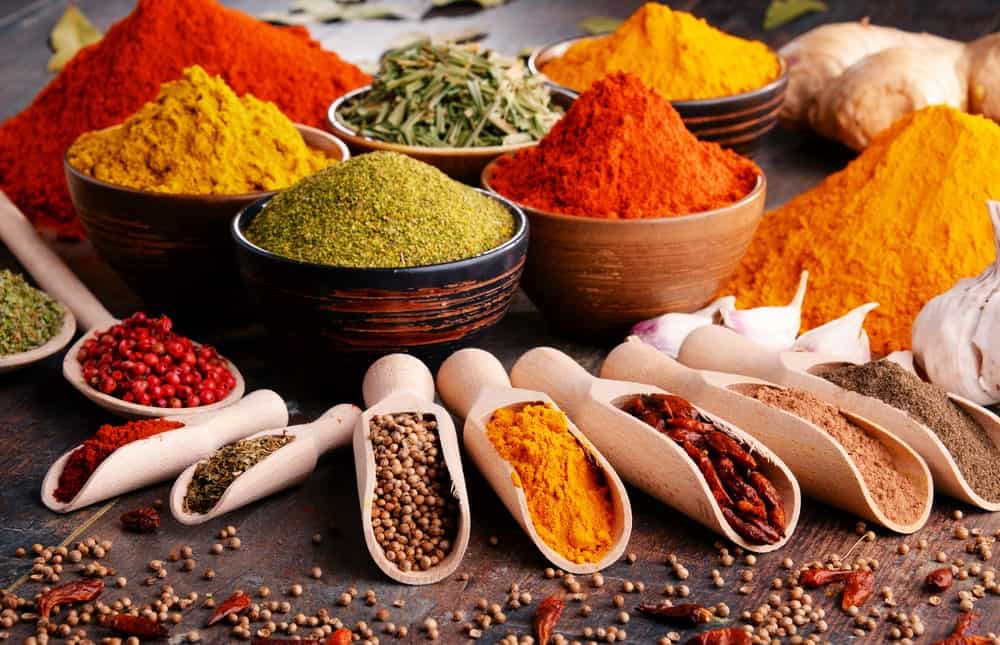 If you are oven roasting or air frying chickpeas, you can layer in even more flavor with a spice blend. The natural flavor of chickpeas is mild enough to add pretty much any spice you like to them. Throw some chili spice, paprika, oregano, or whatever you like in with the olive oil before roasting to give the chickpeas a nice spicy coating.
Smash them Up
One of the most familiar ways to enjoy chickpeas is in hummus. Take your chickpeas to the next level by turning them into hummus. A basic hummus is just chickpeas, tahini, lemon juice, and olive oil processed until smooth. This delicious chickpea mash is as tasty as it is versatile!
Another way to mash chickpeas into an amazing dish is falafel. In a food processor, mash chickpeas, parsley, cilantro, and olive oil, then form into balls and fry. This amazing interpretation of chickpeas is a street food favorite!
Serve Chickpeas in a Sandwich
Use roasted chickpeas, hummus, or falafels to build a sandwich. Chickpeas pair so well with just about every vegetable under the sun, so making a deliciously complex chickpea sandwich is easy! Try spreading some hummus on a pita, then topping it with red onion, carrots, avocado, cucumbers, lettuce, and pickles for the perfect veggie snack wrap!
Use Them as a Salad Topper
Roasted or fried chickpeas have the perfect texture to replace croutons as the crunch in a salad. They are so versatile in flavor that they can pair with just about any salad fixings or dressings, and unlike croutons, they bring the crunch and the protein!
Make a Meringue
Chickpeas are a must for any vegetarian or vegan kitchen, and one reason why is the amazing byproduct produced when chickpeas are cooked, aquafaba. Aquafaba is the liquid that the chickpeas were cooked in. It should be reserved because it has many uses, including being whipped into an airy meringue. Just like an egg meringue, aquafaba, cream of tartar, and sugar are whipped to stiff peaks and then either baked or torched into a gorgeous meringue. The desserts won't even miss the egg. This meringue is so perfect!
FAQs
Are Chickpeas Healthy?
These fun beans are the perfect addition to any diet, in moderation. Chickpeas are protein-rich, and high in vitamin B6 and dietary fiber. They are also pretty high in calories, so if you're a calorie counter, be aware. These little legumes are the perfect substitute for a traditional protein.
Are Garbanzo Beans and Chickpeas the Same?
What's in a name? Nothing, because these beans are the same thing, just with different regional names. No matter what you call them, these legumes really shine with the help of these ideas to make them taste good!
Final Thoughts on How to Make Chickpeas Taste Good
Cooking with chickpeas can be so rewarding. They have so many uses and can be used in so many rich and delicious dishes. The only catch is knowing how to transform the humble chickpea into something better! Use these tricks to turn your chickpeas into real superheroes!
You Might Also Like: